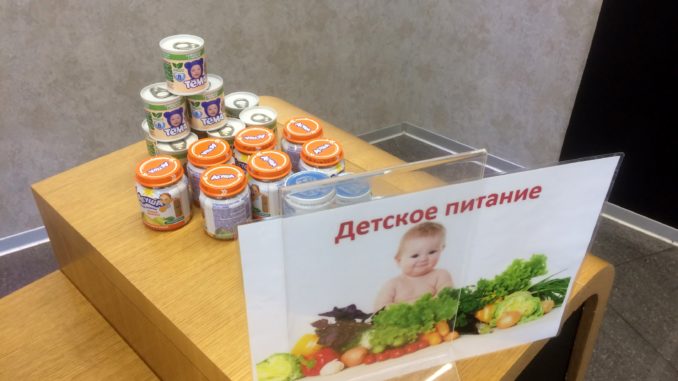 This is something I have definitely never seen in an airport lounge before. Play areas for children, well they surely do exist in some larger lounges, especially at major airports, and if the lounge has a dining area with an a la carte menu there may also be a few dishes for children. But baby food? In an airport lounge?
Well this is what I found in the self-service buffet area in the Pulkovo Business Lounge in the international transit hall at St Petersburg Pulkovo airport. The funny sign reads Детское питание, which literally means baby food.
I wonder how much baby food is consumed in the lounge every month.