Back in one of my favourite lounges in Europe, the LOT Elite Club Lounge at Warsaw airport. A lovely place if you have a sweet tooth, which I must confess I have.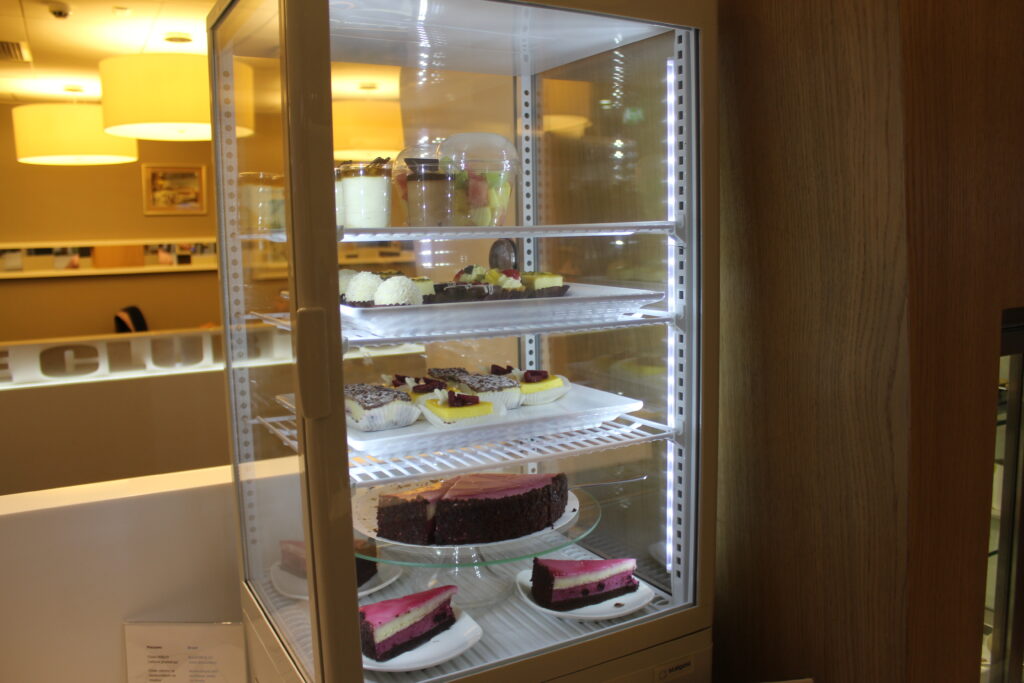 This time they have a cake with black elderberry, apple mousse, chocolate mousse with a hint of mint, mango cake, cheesecake with cherries, and five different mini cookies. Dangerous stuff. And of course you can have a glass of champagne to drink if you want, or a glass of a rather decent white wine.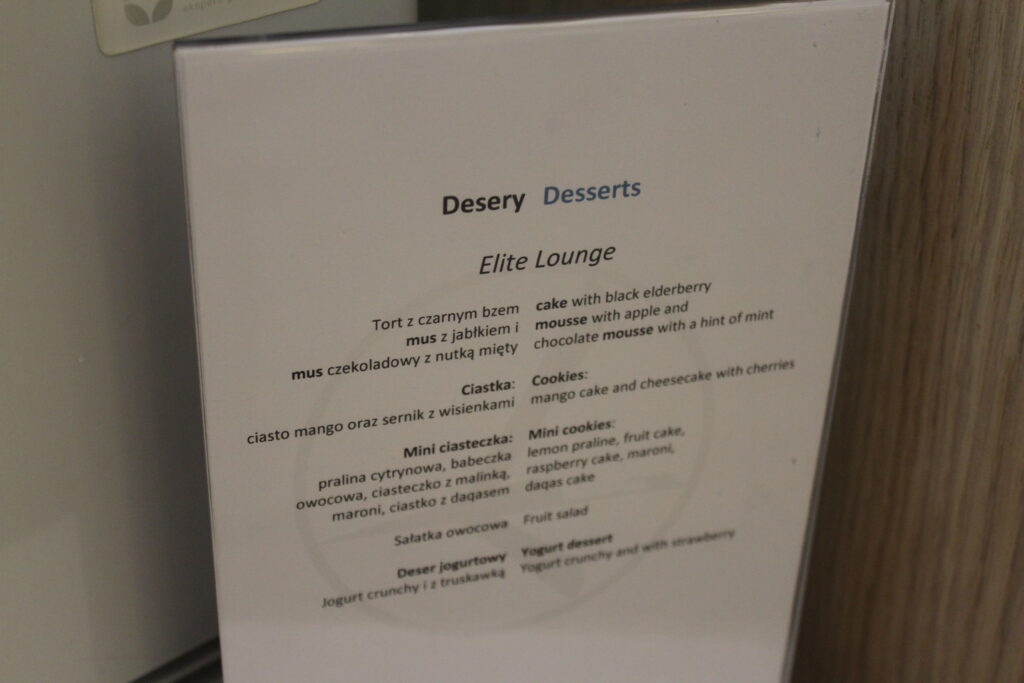 This is definitely a very pleasant lounge indeed and especially when it comes to food, drinks and desserts.
Read all reviews of the lounges at Warsaw Chopin Airport here!