As a very nice coincidence it turned out that today, 17 June 2017, is the 90th birthday of Air Serbia, or JAT as the airline was called for many decades, and this was also celebrated onboard all Air Serbia flights during the day.
The airline was formed on 17 June 1927 as Aeroput. Just like many other commercial airlines it ceased all flights during World War II but resumed operations again after the war in 1947, then as Jugoslovenski Aerotransport or simply JAT, the flag carrier of Yugoslavia.
After the breakup of Yugoslavia in the beginning of the 90s the airline eventually became the national carrier of Serbia and changed its name to JAT Airways. In 2013 Etihad Airways acquired a 49 percent stake in the airline and at the same time started a restructuring of the organisation and a rebranding into today's Air Serbia.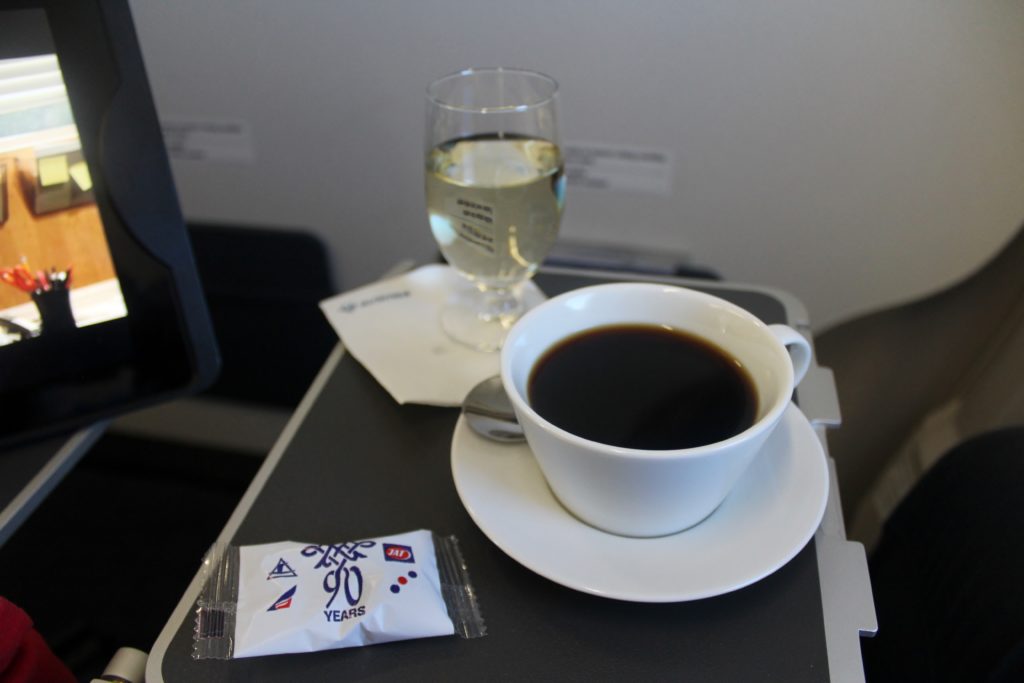 On the flight from London to Belgrade today an anniversary announcement was made by the purser and specially-designed chocolates were given to all passengers. The plastic cover featured both the old JAT logo and the new Air Serbia logo and actually even the logo of the very first airline, Aeroput. That is the logo on the top left featuring a bird in a triangle.