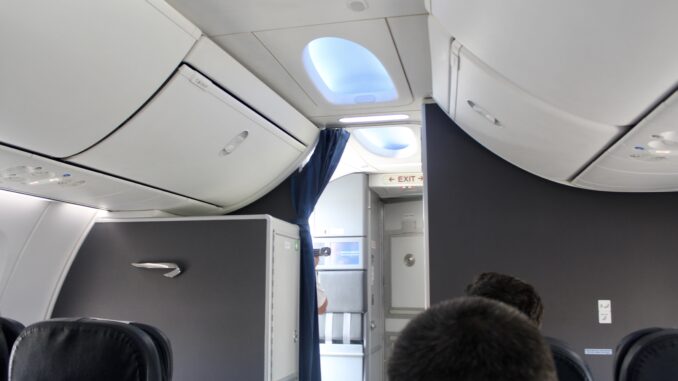 Interestingly British Airways operate a number of domestic routes in South Africa as well as some international shorthaul routes between Johannesburg and some neighbouring countries such as Zimbabwe, Namibia and Mozambique. The flights are operated by their subsidiary Comair, but as for the aircrafts, the crew uniforms, the various concepts and so on there are not many differences between British Airways in South Africa and mainline British Airways.
Until recently though there was one major difference, there were proper business class seats in their shorthaul business class in South Africa. In Europe the shorthaul business class product is called 'Club Europe'. On longhaul it is called 'Club World'. Down here they call it simply 'Club'.
They used to offer a 2-3 configuration in business class with different seats than those further back in economy class, but now it seems like they have gone all 'Euro style'. The old seats are gone and have been replaced with the standard economy class seats also in business class, with a blocked middle seat and a cocktail table. Possibly with slightly better legroom.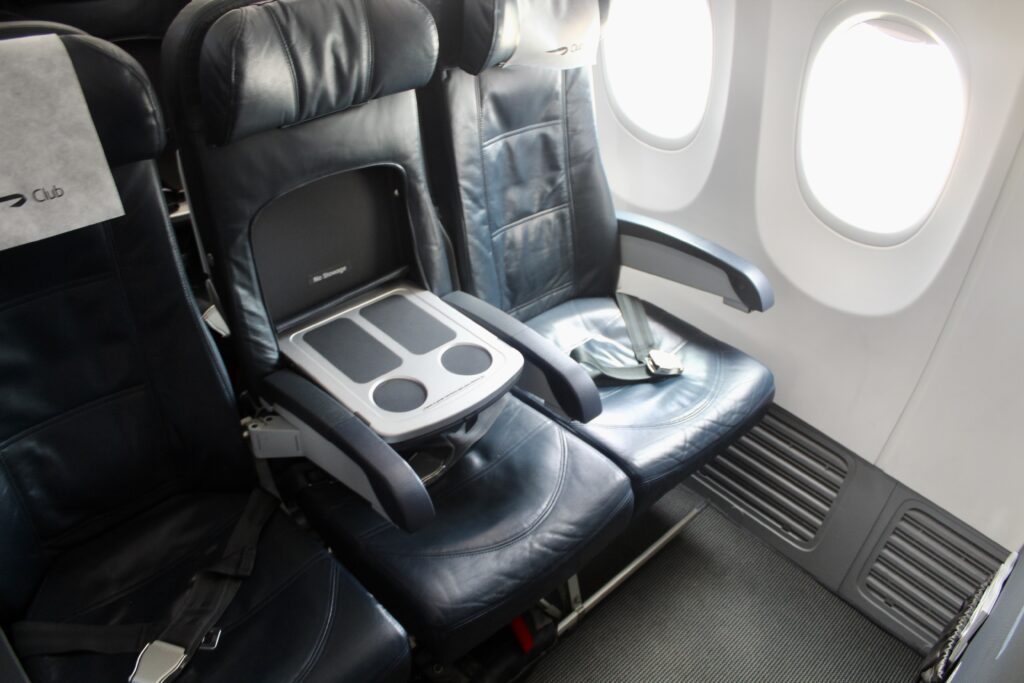 The cabin interior on the Comair Boeing 737 also seems to be new, with the modern Sky Interior concept, which many other airlines have adopted. They have also fitted the new aircraft with the signature dark grey cabin wall with the BA logo in silver at the very front. All of this is a rather nice improvement though, especially compared to the ancient Boeing 737-400 aircrafts they used to fly until recently.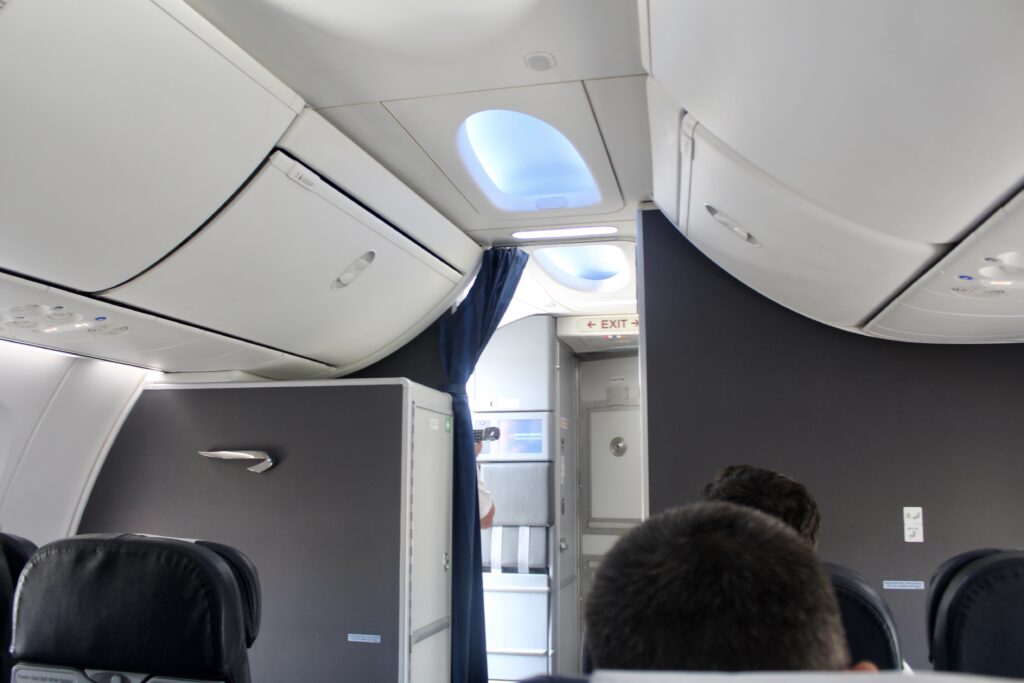 But otherwise this was not the kind of development I had hoped for. Most airlines in southern Africa (and Africa in general) offer some kind of proper business class seat, also on shorthaul and domestic flights and this also includes the main competitor South African Airways.
But everything else about British Airways in South Africa is great. Their SLOW Lounges in Johannesburg, Cape Town and Durban are among the best domestic lounges in the world and also their inflight service is top notch.
On the 1:50 flight between Johannesburg and Cape Town they offered a full lunch service with a small water bottle provided before departure followed by a drinks service with nuts after departure with two red and two white wines. I had a glass of the rather tasty Sauvignon blanc.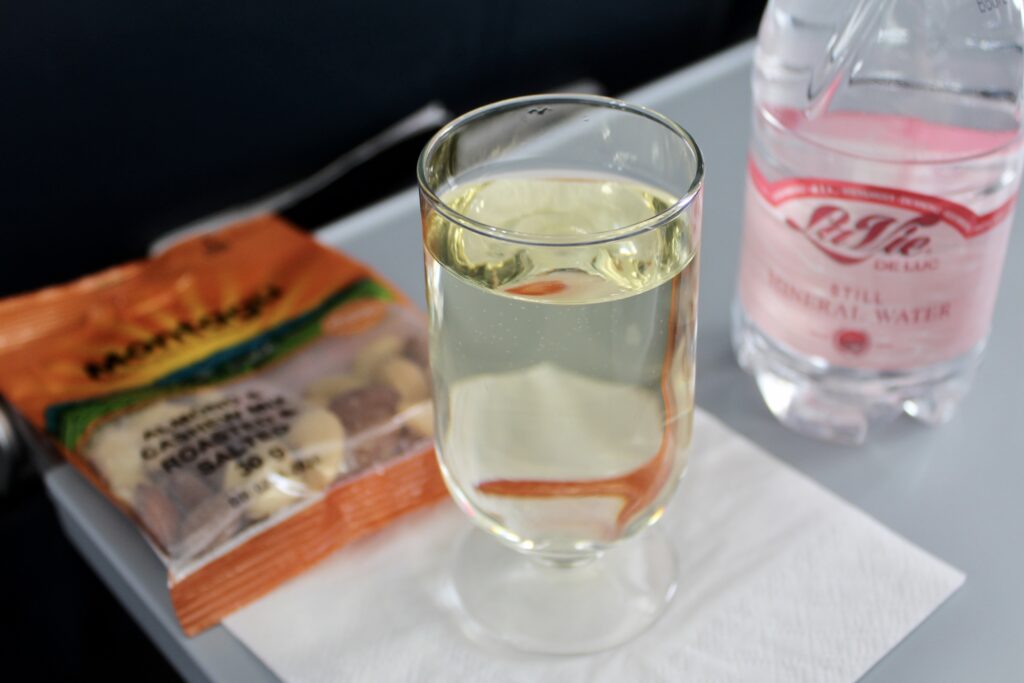 The meal tray was then handed out with the starter, which was a salad served with vinaigrette.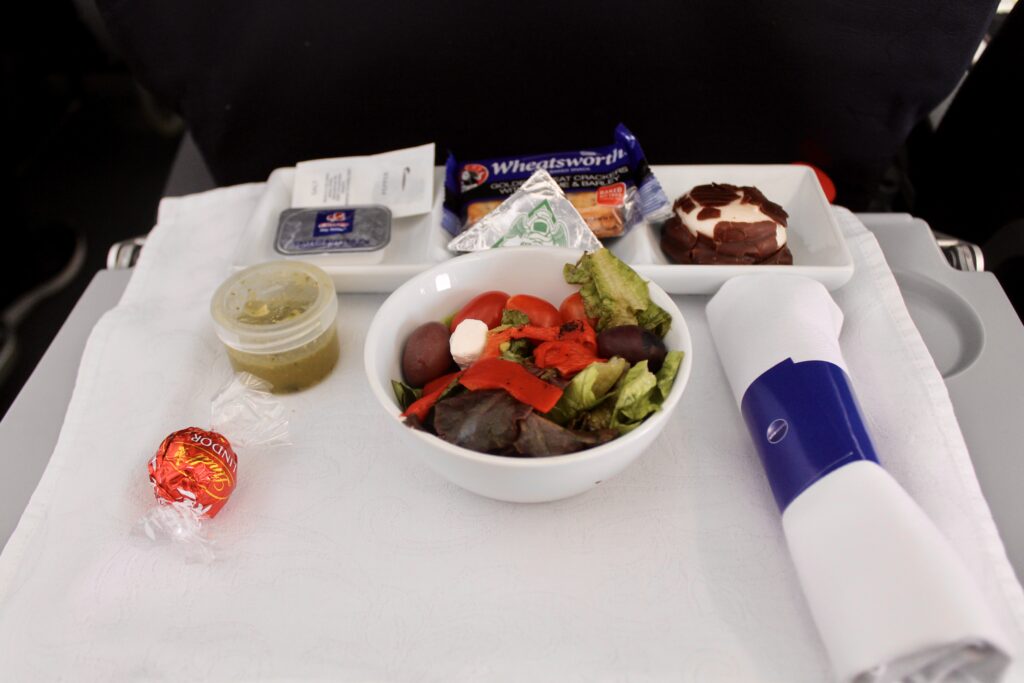 And there were no less than three choices of main course, and I could easily have chosen any one of them. Beef, a quiche and some kind of fish dish. I went for the beef, served with potatoes and pepper sauce, and it was delicious.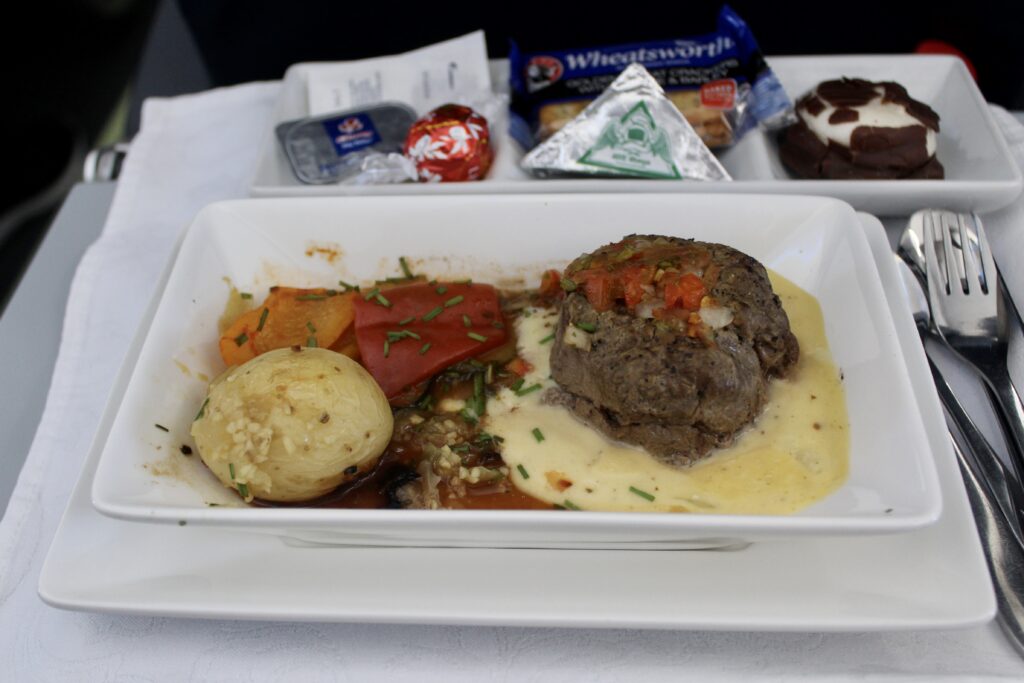 Finally a small chocolate dessert, a Lindt chocolate praline, cheese and crackers, coffee and tea were offered. And for me also a gin & tonic to drink.
A bit sad to learn that the hard product has changed to something similar to what we are used to on shorthaul flights in Europe, but which is quite rare outside of Europe, the Euro-style business class concept with a 3-3 seating and a blocked middle seat. But again the service and the inflight service well made up for this 'enhancement'.