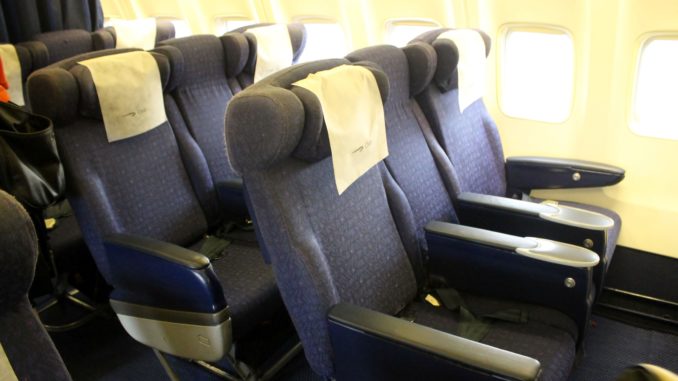 British Airways for most people is a British airline based in London, United Kingdom. But they do actually have a subsidiary also in South Africa called Comair, using the full British Airways branding. The hub is at Johannesburg OR Tambo airport and they operate domestic routes to Cape Town, Durban and Port Elizabeth in South Africa as well as some international routes to cities in southern Africa.
Departure experience
I arrived in Johannesburg on another British Airways flight from Cape Town. For some reason they were not able to tag my bag all the way to Durban, apparently through-check of luggage on British Airways domestic itineraries is not allowed, even though everything was booked as one ticket. Business class and gold card did not help, it was not allowed.
The good news is that the priority tag works like a dream in South Africa so my priority-tagged bag arrived within just a few minutes after landing on the belt in the domestic arrival hall at Johannesburg OR Tambo airport. Then upstairs to the British Airways check-in area.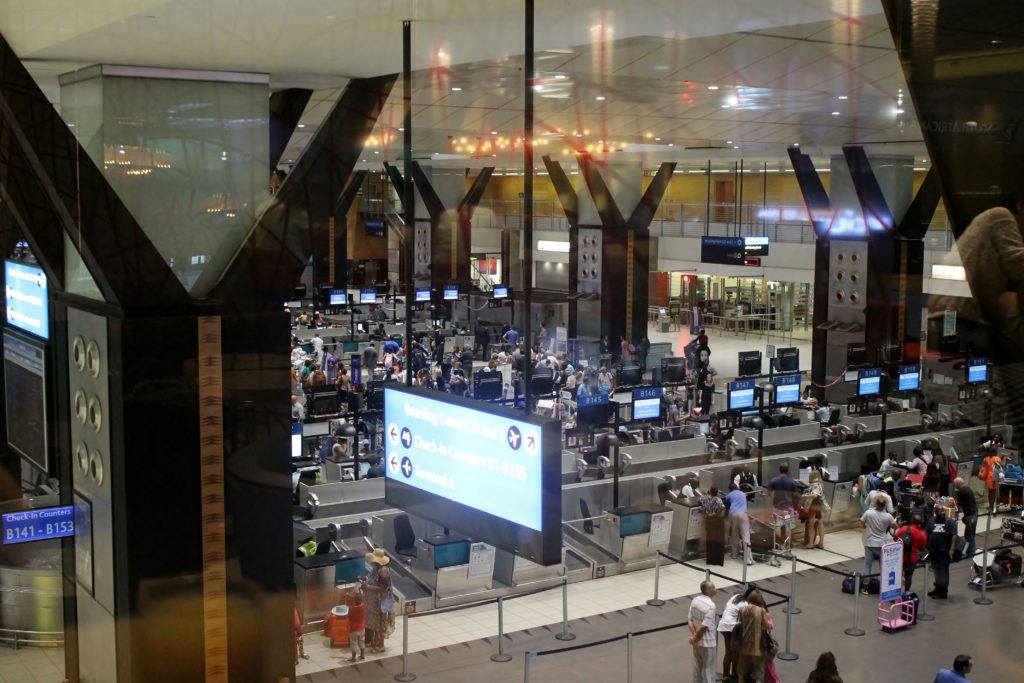 There were three desks open in the British Airways check-in area for premium passengers, which included business class (which is called 'Club' in South Africa), top-tier customers and apparently also to some credit card holders. I had already received a boarding pass in Cape Town for the flight to Durbam so they only had to re-tag my bag.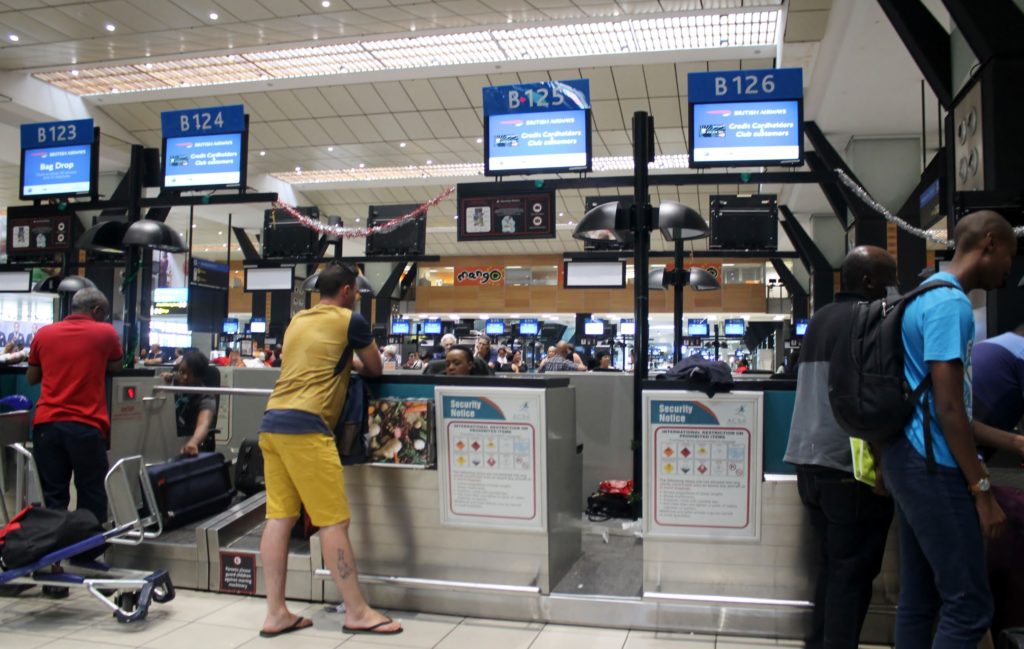 There is no fast track for domestic passengers, but it is usually rather quick anyway.
For domestic flights British Airways uses the SLOW Lounges, and they are wonderful. Plenty of great snacks, a nice interior, wine bar, manned bar with barista, and a rather good apron view. These are easily some of the world's best domestic lounges.
I had a glass of white wine, some snacks and a coffee and enjoyed the view. Even though I only had 90 minutes between flights in Johannesburg and had to reclaim and re-check the luggage, I got plenty of time for a visit.
The flight
Johannesburg-Durban
British Airways/Comair flight BA 6221
Departure: 18.00
Arrival: 19.05
Business Class
Boeing 737-400
Seat 01F

Boarding started 25 minutes before departure at gate D3 and there was a separate line for premium passengers, which obviously also included business class passengers.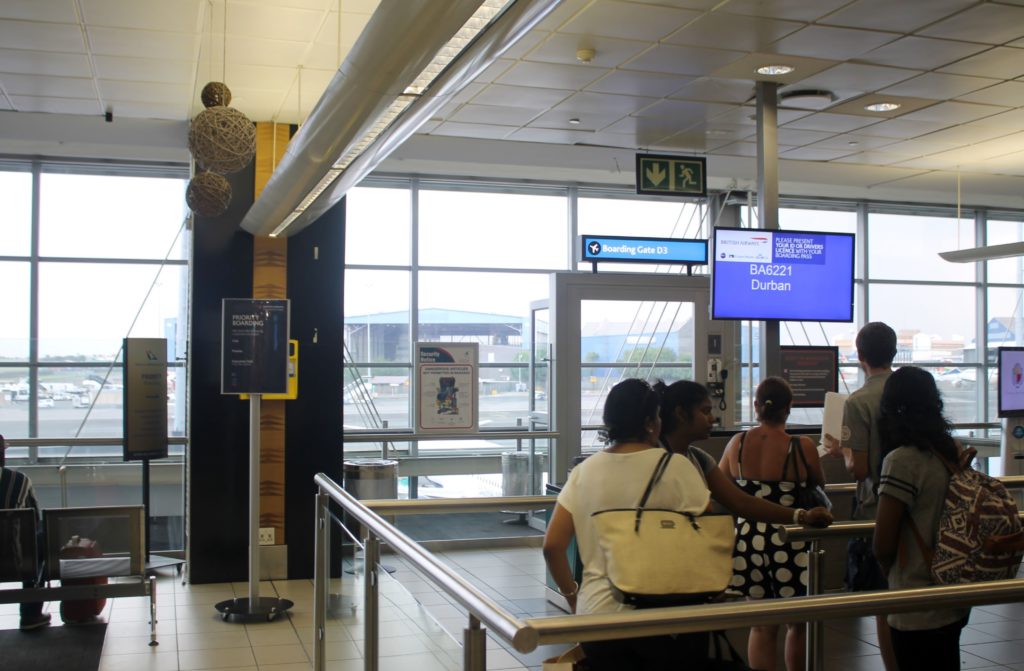 First impression

An old Boeing 737-400 was used for the flight to Durban, and although the cabin was tidy and well-maintained it was starting to show its age. On some flights they operate a newer Boeing 737-800 aircraft, which has a much more modern interior.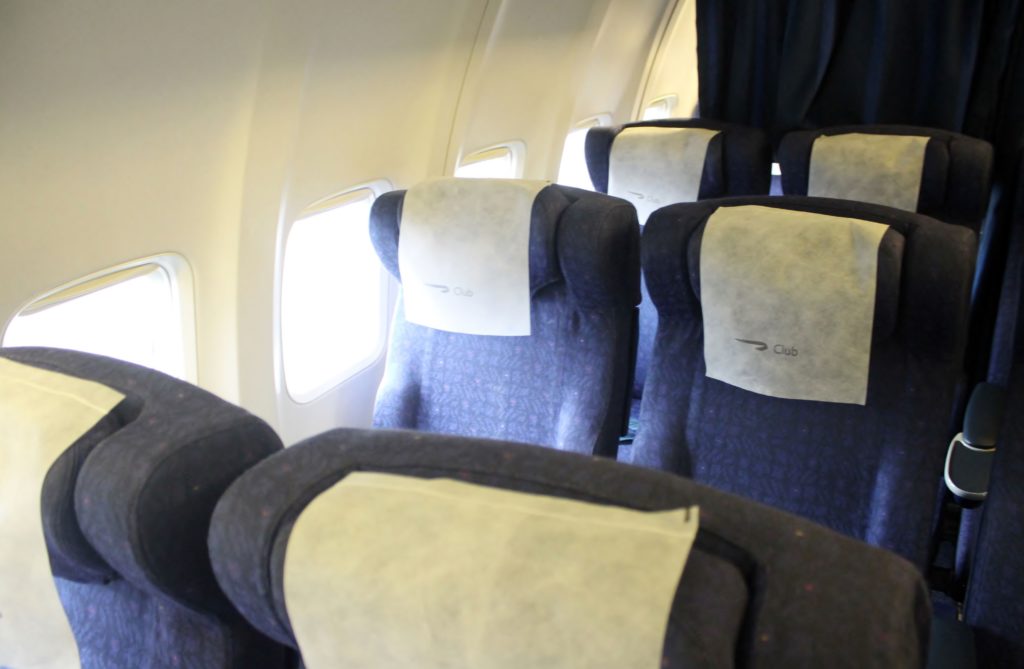 Three rows were assigned to business class and with only two passengers in front of the curtain there was plenty of space. I had pre-booked 01F on the first row.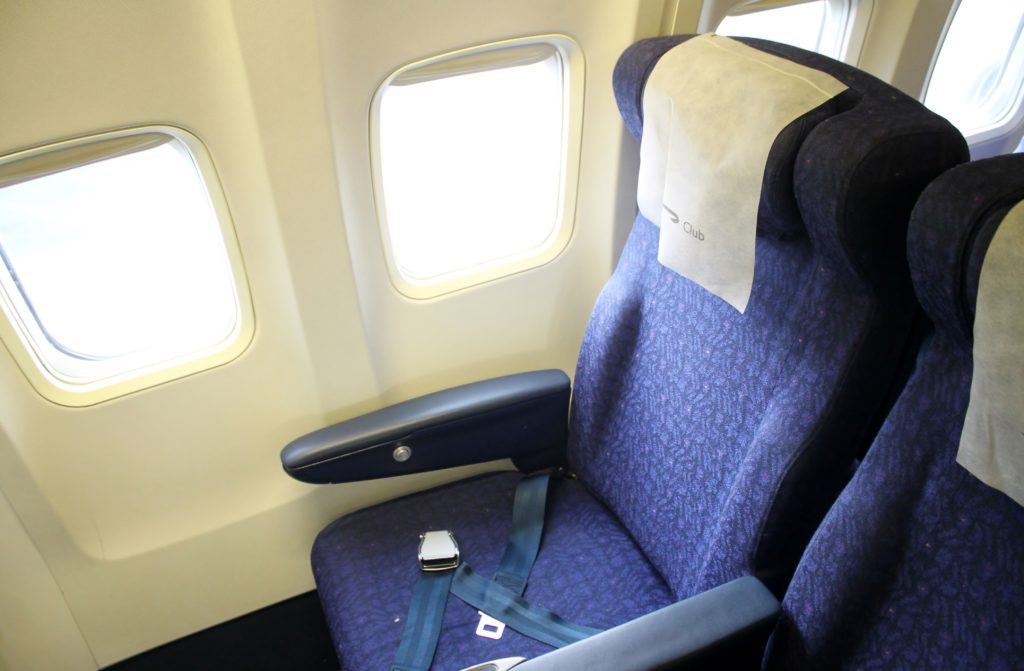 After I had taken my seat I was welcomed by the purser and offered some newspapers followed by a pre-departure drink, a choice between sparkling wine, orange juice or water. This was a nice initiative which does not seem to happen on all British Airways flights in South Africa. I had a glass of bubbly.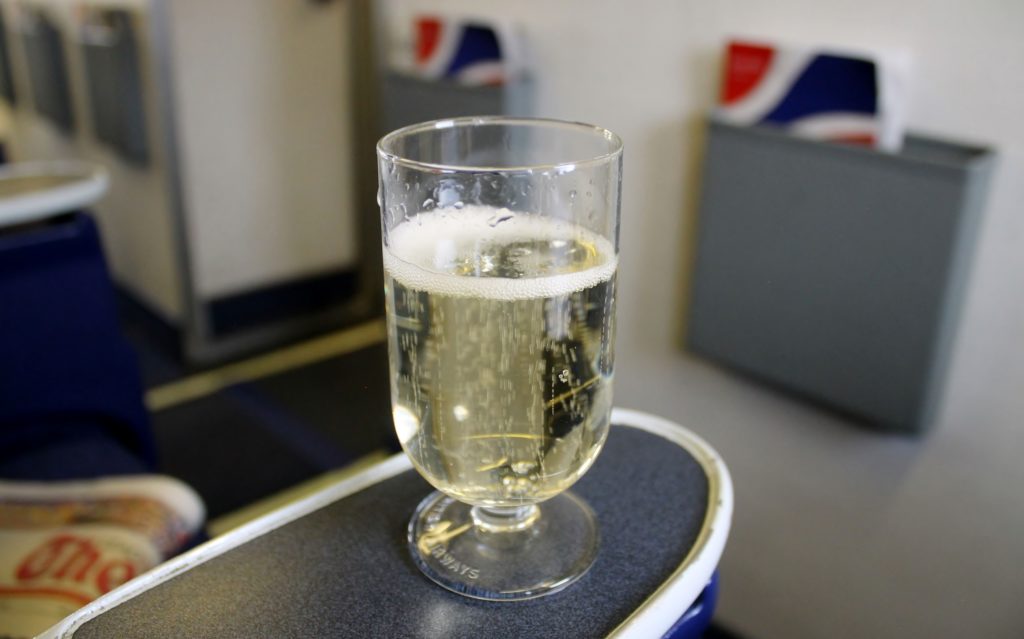 Punctual pushback with a flight time of just under an hour to Durban.
Seat and cabin

There were three rows of business class on the Boeing 737-400. The seats in business class on these aircrafts are not very different from the seats at the back. The seats are basically the same, however there is slightly more legroom at the front.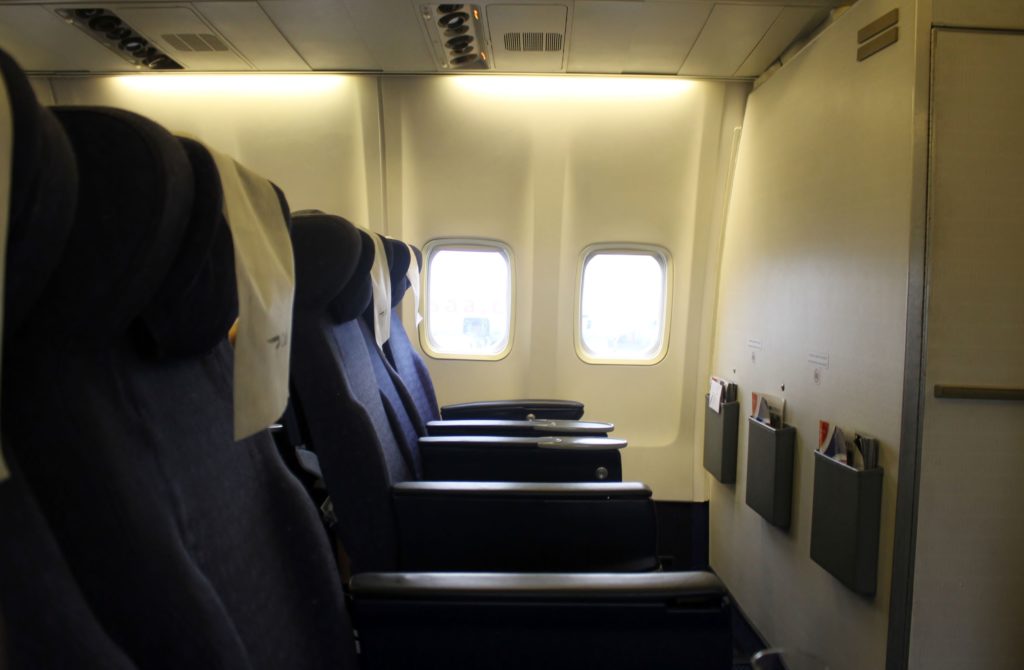 The 3-3 configuration at the back is also changed to a 2-3 configuration at the front. On the left hand side of the cabin the armrests are changed to make the seats wider, so it is usually better to choose an A or C seat rather than a seat on the right hand side of the aisle (D/E/F).
Food and drinks

After the seatbelt sign had been switched off the inflight service started almost immediately. Given the excellent service offered in business class from Johannesburg to Cape Town and Port Elizabeth, where you get a 2 or 3-courses meal with a choice of a hot main course on lunch and dinner flights, I expected something similar to Durban. So I was rather disappointed when the meal tray arrived with just a cold dinner.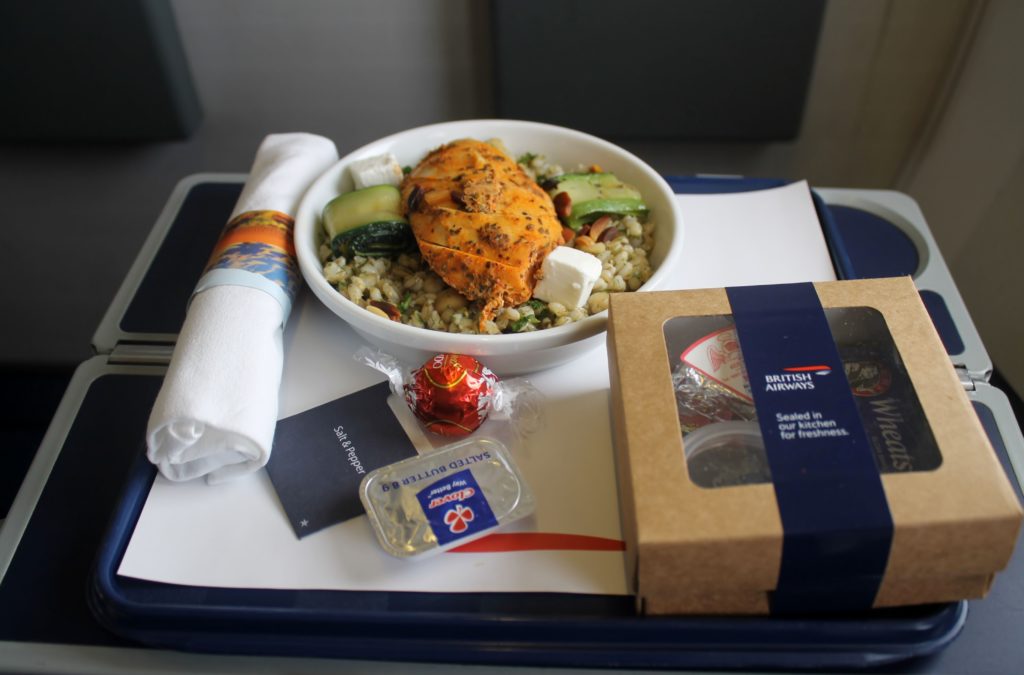 The dinner consisted of chicken with bulgur and vegetables. There was also a box with dressing and some spices as well as cheese and crackers. Finally there was a Lindt chocolate praline.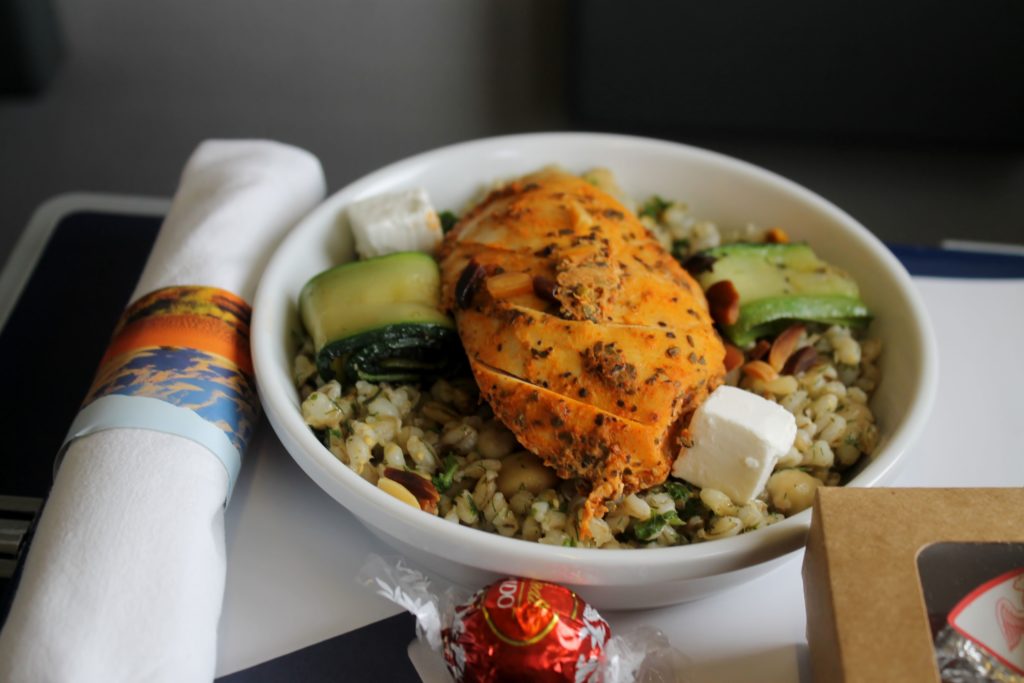 I asked for some white wine to drink with the meal and had two choices, both of South African origin of course, and was even given a glass with some ice to keep the wine chilled, which was a nice touch. Refills of the wine was offered and finally some coffee.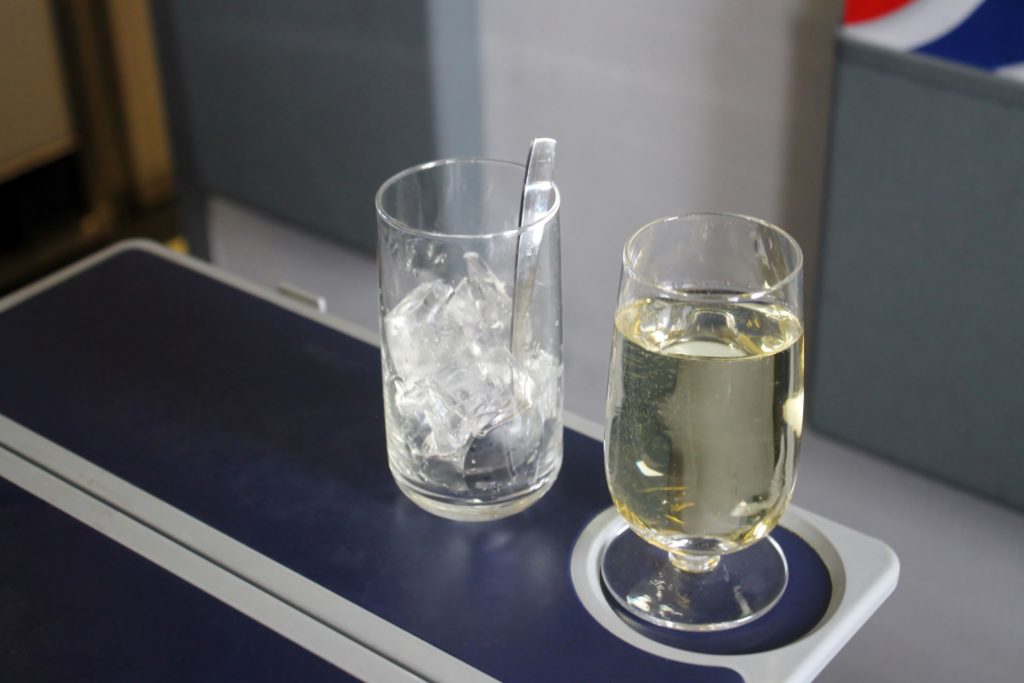 The service

The service in business class was very nice and of course being only two passengers certainly helped. Very nice to get a pre-departure drink and later I appreciated the small touches such as the ice for the white wine. Nothing at all to complain about regarding the service, it was a very nice flight.
Arrival experience

We landed right on time at 7 pm at Durban King Shaka Airport, enjoying a very nice view of the coastline and some of the resort areas in the region during the final approach.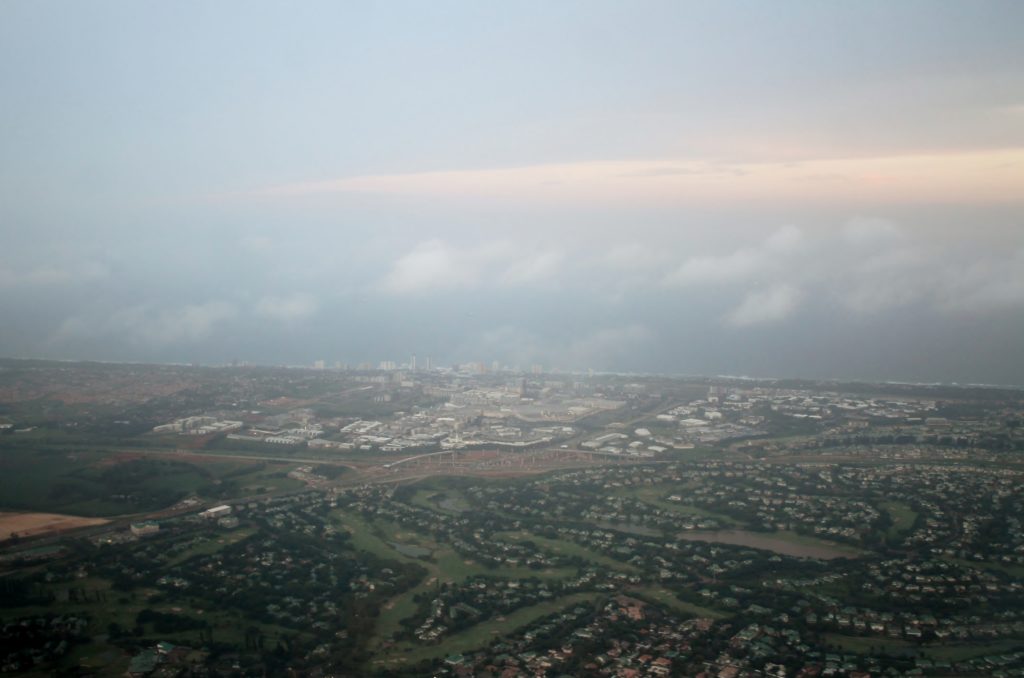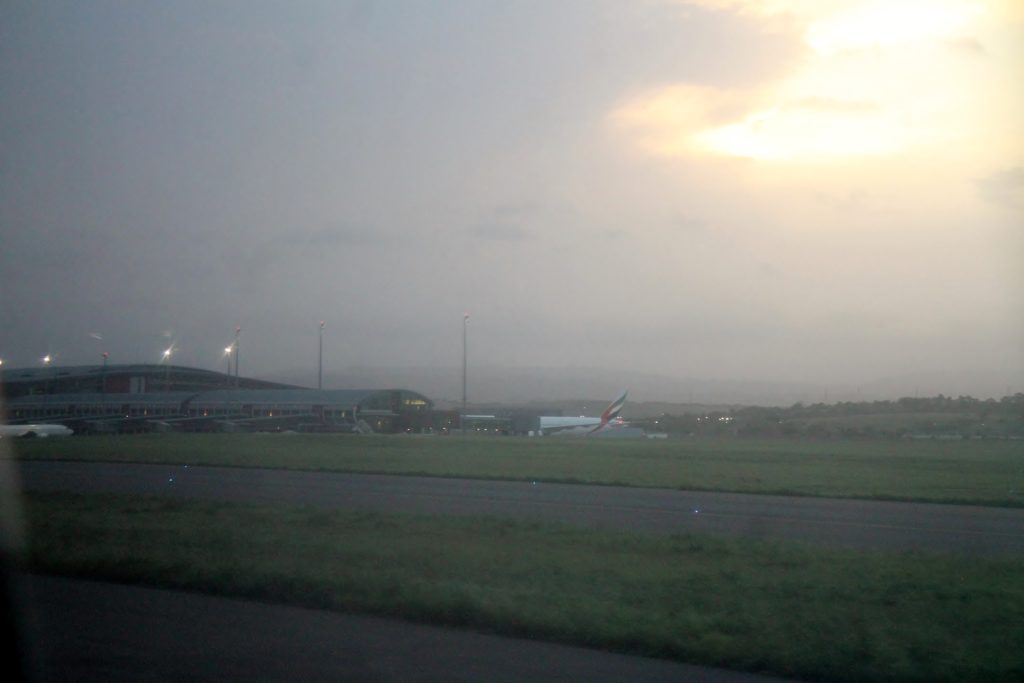 Once again the priority baggage delivery worked like a dream with my suitcase being the first one on the belt just a few minutes after stepping off the aircraft. King Shaka airport apparently opened in 2010, in time for the Fifa World Cup, and everything in the terminal felt new and modern. The arrivals hall was beautifully decorated with Christmas decorations.
Final impression

Although the cabin was starting to show its age and there was only a cold dinner served this was a very nice flight with excellent service. Punctual landing, wonderful lounge in Johannesburg and great priority baggage delivery.