A signature dish in the British Airways Galleries First Lounge at London Heathrow is the BA Burger. It can be ordered from the staff during most of the day when they pass through the lounge, delivered to a table in the restaurant or to a seat somewhere else in the lounge.
The standard BA burger comes with cheese and bacon and usually also some ketchup and is delivered in a wide variety of sizes and presentations, but cheese and bacon are optional and the staff will normally ask about it when taking the order.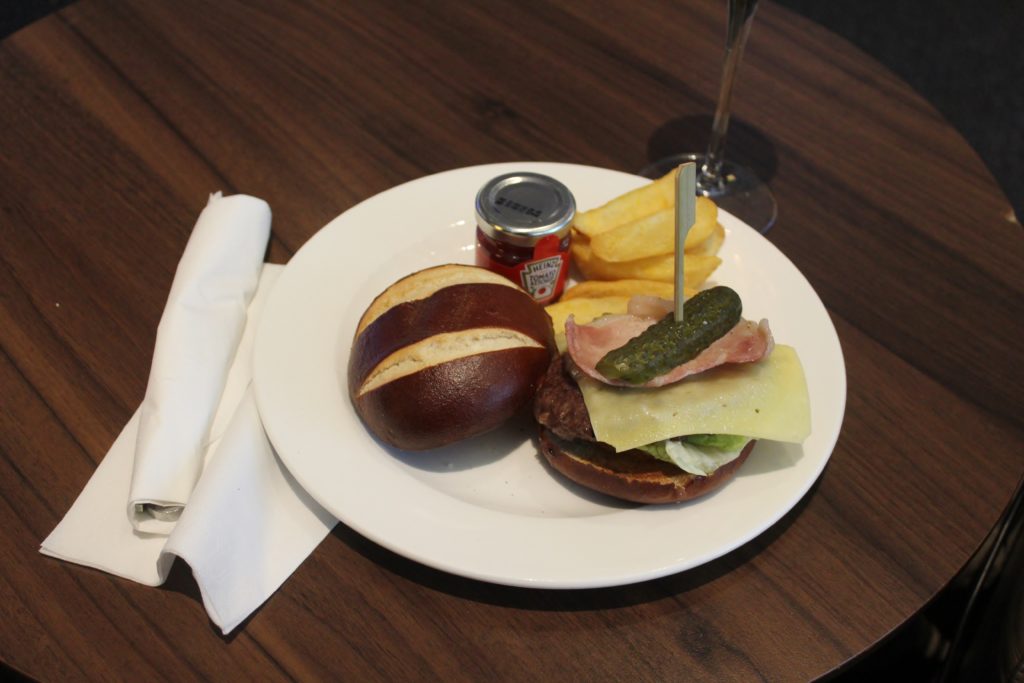 There are also a couple of other dishes available to order from the staff, listed in the menu that is available on the tables throughout the lounge, and these do change from time to time.