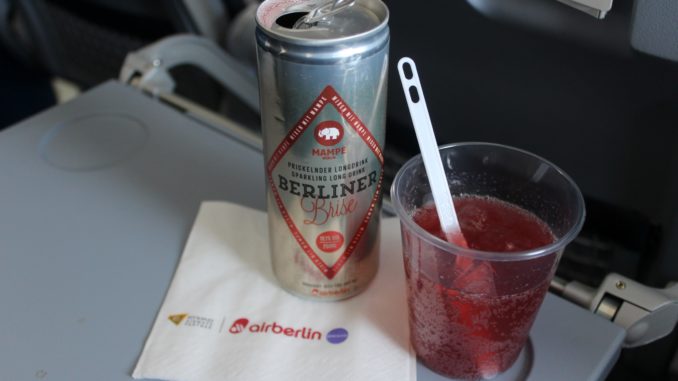 Many airlines have their signature drinks onboard. Cathay Pacific has the Pacific Sunrise and Finnair the Blue Sky. But did you know Air Berlin also offer a signature drink? It is called the Berliner Brise and is especially created for Air Berlin by Mampe who started producing drinks for air travellers already 80 years ago, back then on the Zeppelin airships.
The Berliner Brise is made of apricot and orange liqueurs (called 'FliegerCocktail') together with grapefruit and mint lemonade. It is very fruit and quite sweet.
You can buy it onboard most Air Berlin flights at 5 EUR.