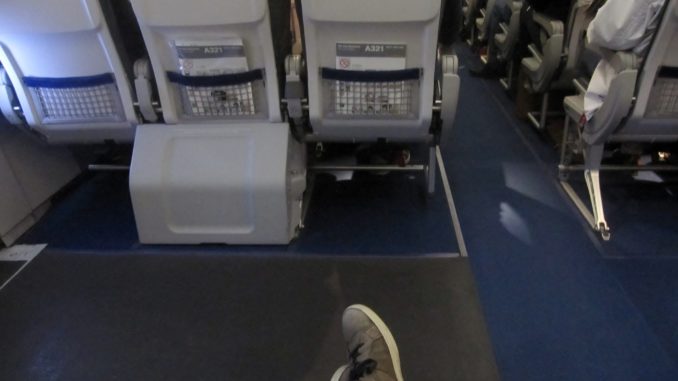 If you travel on a Lufthansa Airbus A321, either in economy class or if there is a very large section of business class, and you want plenty of legroom there are three seats that are much better than all others on the aircraft – seats 11A, 11B and 11C.
On the Lufthansa Airbus A321 door 2L is often used as a second passenger door with a jet bridge attached, making the boarding process quicker. For this reason three seats have been removed, 10A, 10B and 10C. There are still seats on row 10 on the right hand side of the aisle.
If you pick 11A, B or C you get about two metres of legroom. There is plenty of space for your legs and you can easily get out from the window seat or the middle seat without the personer occupying the aisle seat having to move.
The only drawbacks, as with all emergency exit and bulkhead seats, is that all hand luggage has to be placed in the overhead bin during takeoff and landing and that the table is slightly smaller and stored in the armrest.