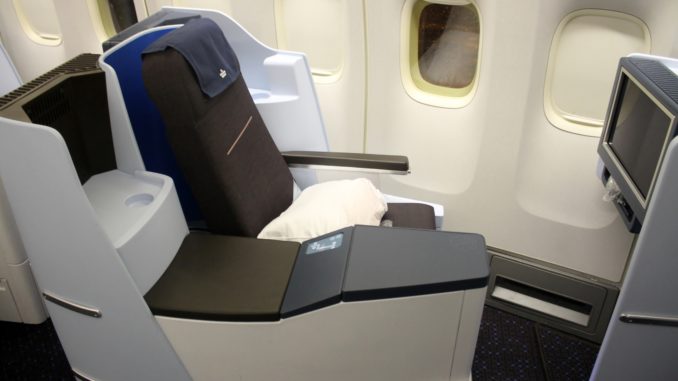 What seat is the best one obviously depends on your personal preferences and if you travel alone or with a travel companion. But if you are a single traveller there is one seat that is the easy choice in KLM World Business Class on the Boeing 747. Seat 01A.
Seat 01A is a single seat located on the first row, in the very front of the nose of the Boeing 747. There is no one in front of you meaning no one will pass your seat during the night to visit the lavatory. The people behind you will not bother you either and although there are two more seats on the first row, 01J and 01K across the aisle, they are quite far from your seat, about 2 metres away, and they will not really disturb you either. And sitting on the first row means you are as far as you can possibly get from the engines when it comes to noise level, and of course from the lavatories.
If you are two passengers travelling together then 01J and 01K are equally good choices for just about the same reasons.