Where is it?

The Lufthansa Senator Lounge is located airside after security control in the transit hall close to gate A1.
After the security control, make a left turn and you will find the lounge at the far end of the transit hall.
How do I get in?

A Lufthansa/Miles & More Senator or HON Circle card will get you in just like a Star Alliance Gold card, assuming you fly on Lufthansa or Star Alliance the same day from Bremen.
If you have a Lufthansa or Swiss first class ticket (via Frankfurt/Munich/Zürich) you should also get access to the Senator lounge.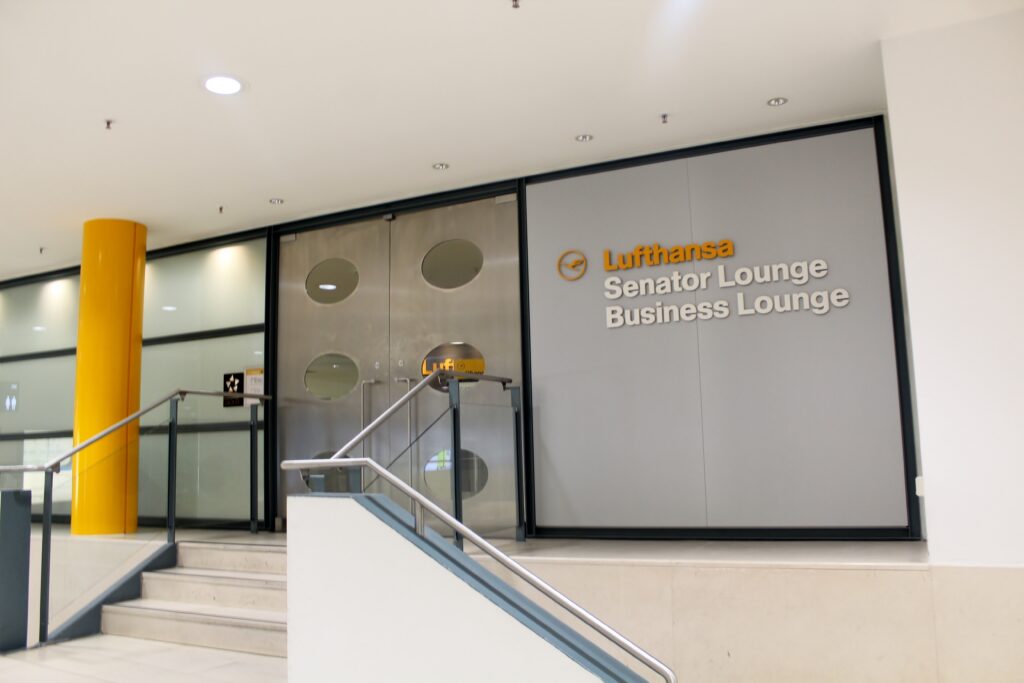 What's it like?

The Senator Lounge is located inside the Business Lounge. There is a door to the right of the reception desk leading to the smaller Senator Lounge, so the lounge staff can keep an eye on who enters.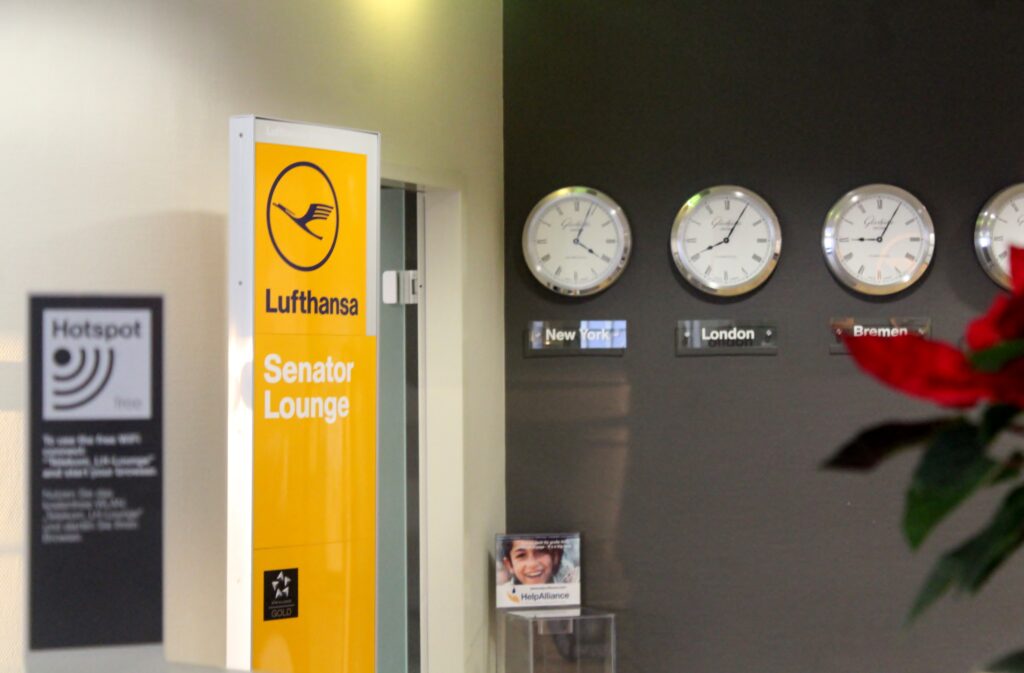 The Senator Lounge is basically just a small room with seating for around 30 guests. It has the new Lufthansa lounge design with armchairs in brown, beige and black. There are also three work desks available.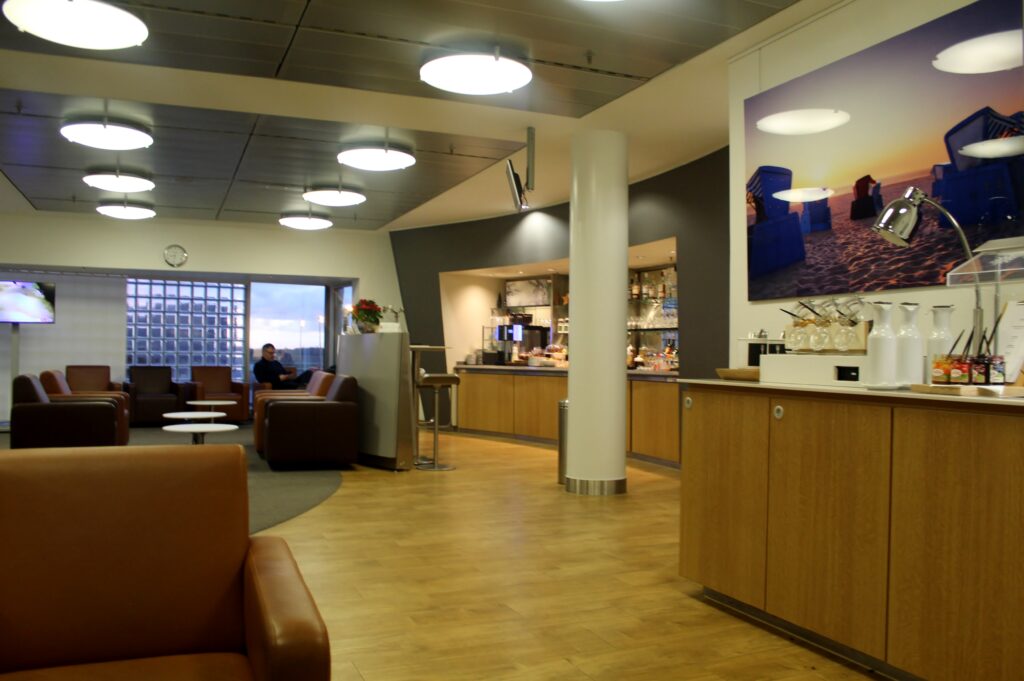 There is a limited view of the apron and the runway from the seats next to the window.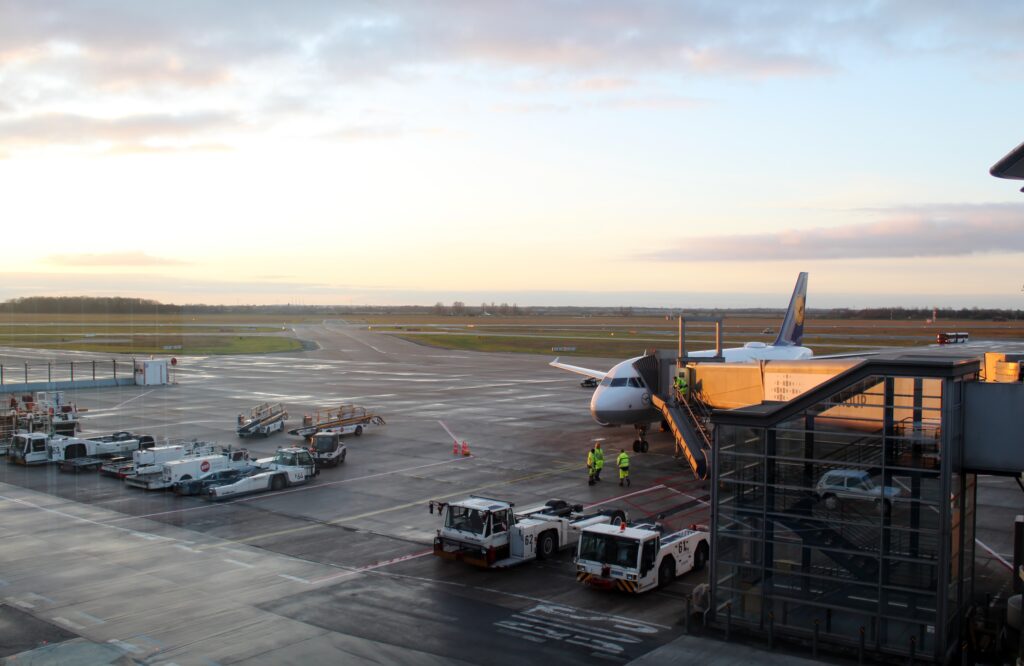 Food and drinks

The self-service buffet area is divided into two sections. One with drinks and snacks and one with most of the food.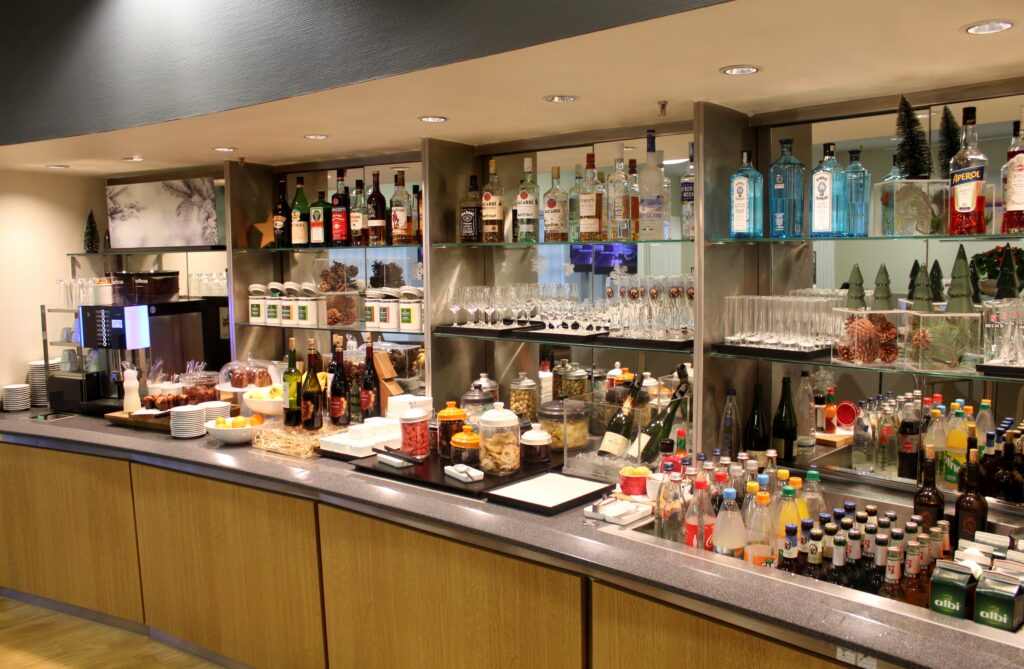 During the test visit at 8 am in the morning breakfast was offered with bread rolls, cheese and ham, yoghurt, cereals, fresh fruits, muffins and pastries. Later during the day there is most likely some kind of cold food on offer with some cold cuts and possibly a hot item.
The drinks selection includes beer, wine, sparkling wine, a fairly good selection of spirits (especially considering such a small lounge), sodas, juices, coffee and tea.
Facilities

Some newspapers and magazines are available and there is also a TV. Free Wi-Fi is provided and there are three work desks.
Restrooms are located in the business lounge, next to the shared reception area. There are no showers.
Final impression

A small and tidy lounge with a reasonable selection of food and drinks and a limited apron view. However the differences between the Senator Lounge and the Business Lounge seemed rather small.