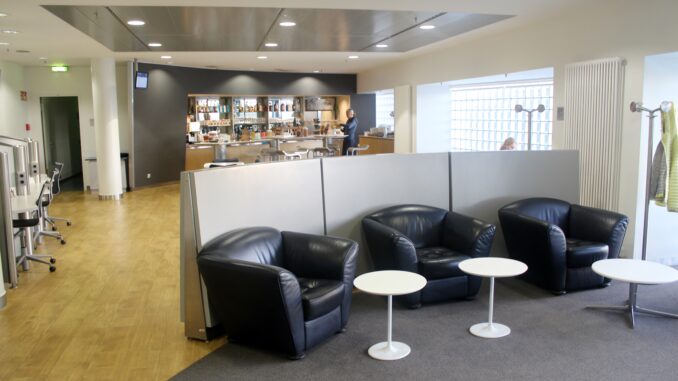 Where is it?

The Lufthansa Business Lounge is located airside after the security control in the transit hall close to gate A1.
After the security control, make a left turn and you will find the lounge at the far end of the transit hall.
How do I get in?

A same-day business class ticket with Lufthansa, Swiss, Austrian or Star Alliance will get you in and you will also get in if you have a Miles & More Frequent Traveler card flying Lufthansa or the Lufthansa Group.
If you have a Miles & More Senator or HON Circle card or a Star Alliance Gold card flying Lufthansa or Star Alliance from Bremen you also get in, but then you also have access to the better Senator Lounge, which shares the same entrance.
What's it like?

The Lufthansa Business Lounge in Bremen offers pretty much what you would expect from a Lufthansa Business Lounge at a smaller regional airport. There is a rather sterile but functional interior with different seating areas with armchairs in black.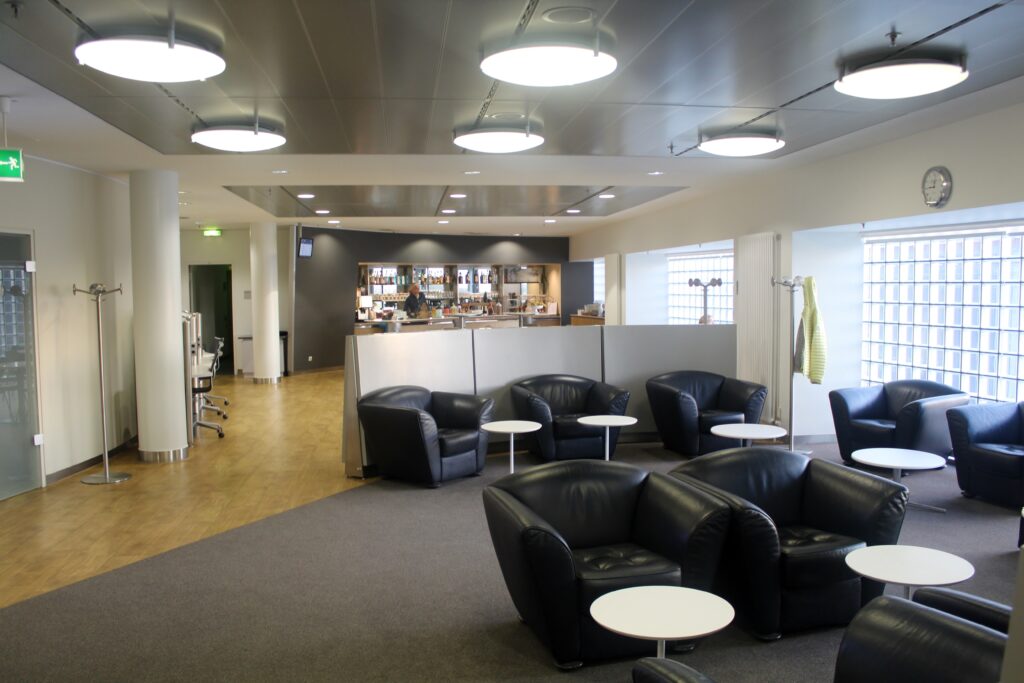 For a fairly small airport like Bremen the Business Lounge is surprisingly spacious and the large panorama windows make the lounge feel larger than it really is. Overall the Business Lounge is larger than the Senator Lounge for gold card holders, so in case that lounge is almost full it may be worth going to the Business Lounge instead.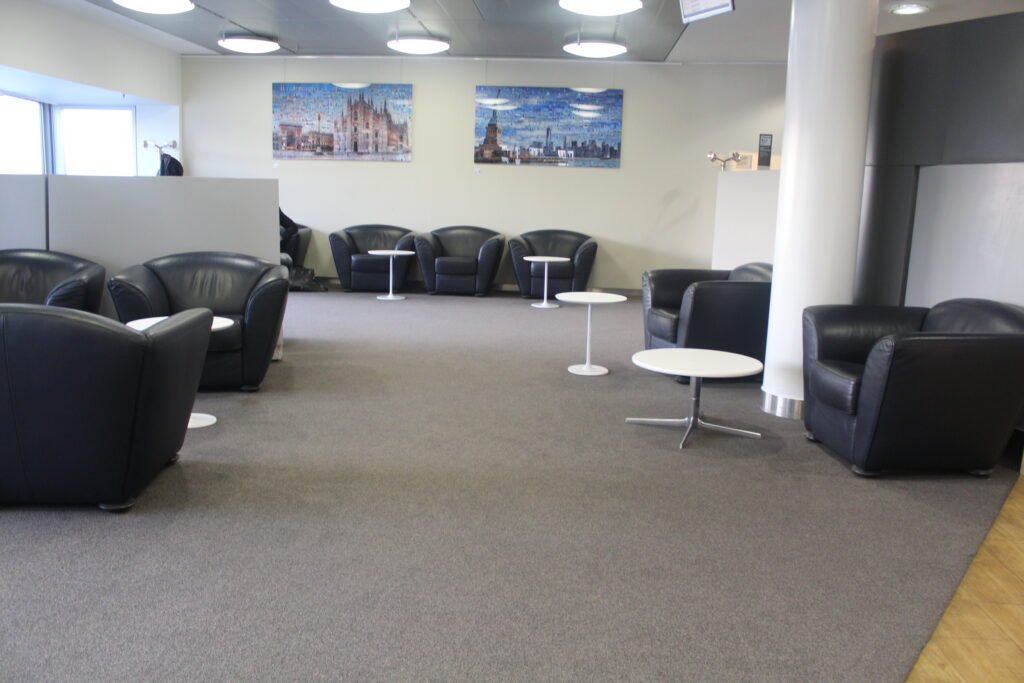 There is seating for 30-40 guests and other than the various seating areas with armchairs there is also a small dining area next to the self-service buffet. There is a limited view of the apron and the runway through the windows.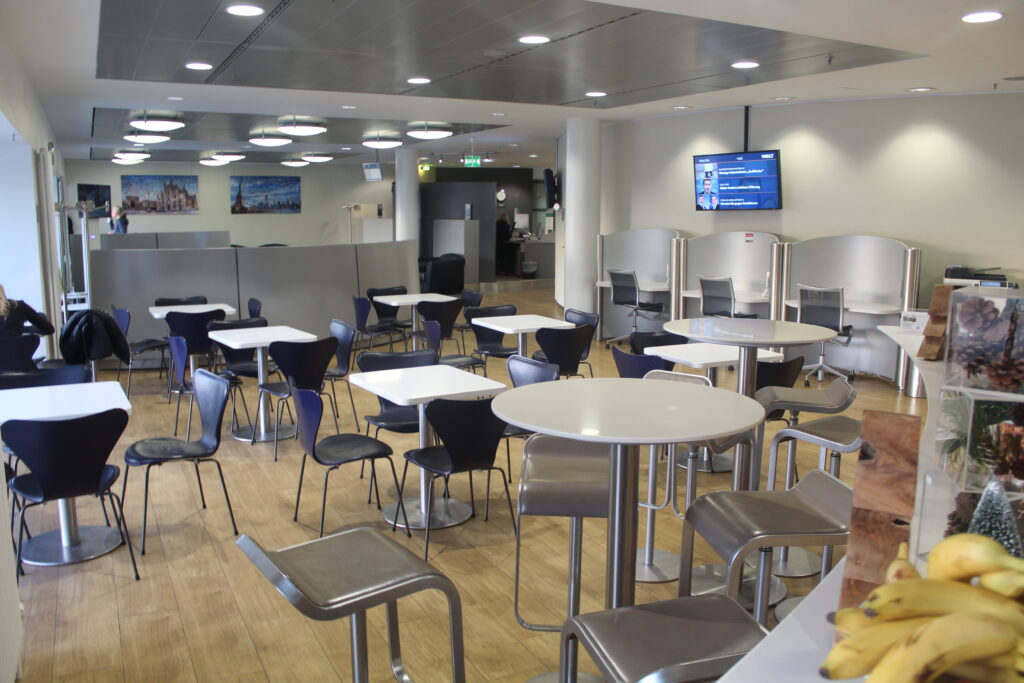 Food and drinks

The self-service buffet area offers food, drinks and snacks for self service, which vary depending on the time of the day. This visit was in the morning just after 8 am when there were obviously some breakfast items on offer.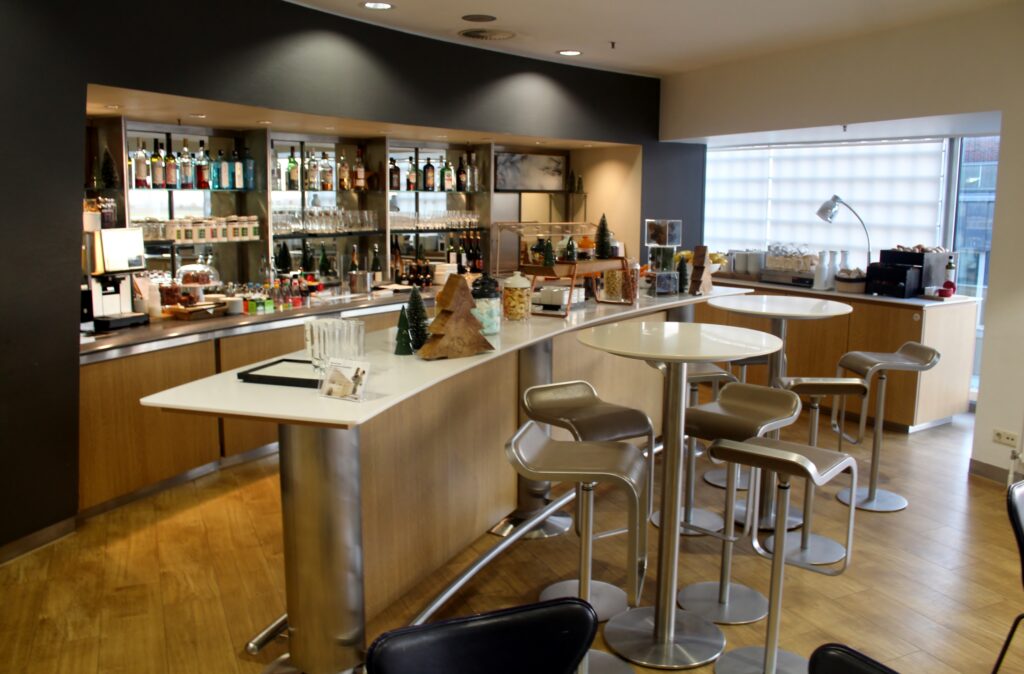 In the morning there are some bread rolls, cheese and ham, yoghurt, cereals, fresh fruits, muffins and pastries. Later during the day there are probably some cold food with some cold cuts available as well as some salads, vegetables, fresh fruits, pastries and cookies.
The drinks selection includes beer, wine, sodas, juices, coffee and tea. When comparing the food, drinks and snacks with the Senator Lounge nextdoor, which is supposed to be a superior lounge, the differences are actually rather small.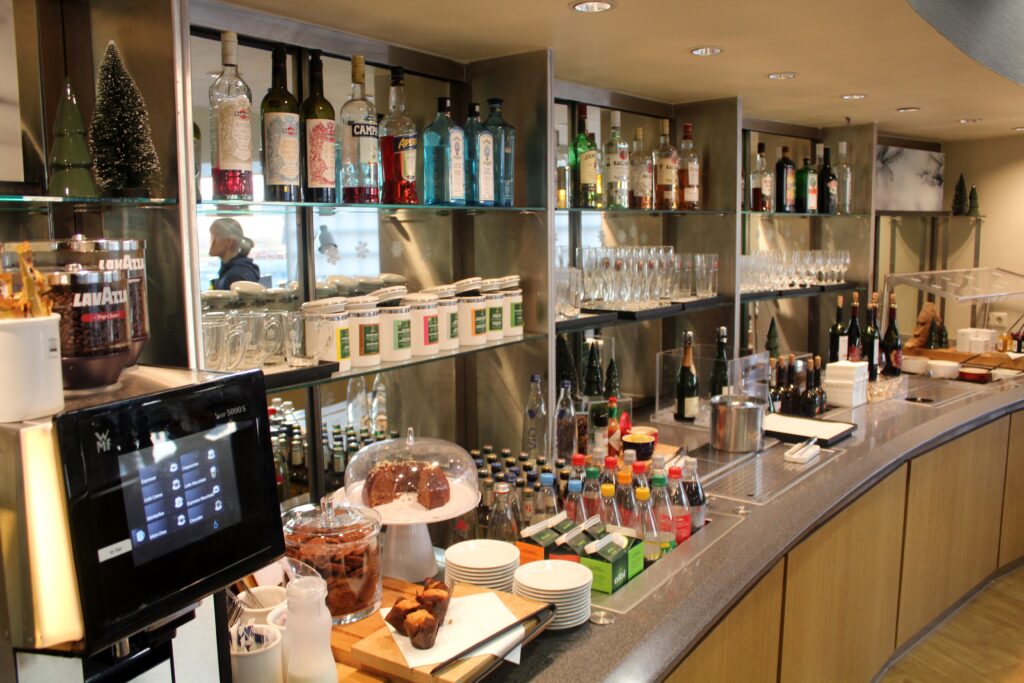 Facilities

Some newspapers and magazines are available and there is also a TV. Free Wi-Fi is provided and there are three work desks.
Restrooms are available next to the reception desk but there are no showers.
Final impression

A standard Lufthansa Business Lounge with the standard Lufthansa lounge interior and with an adequate selection of food and drinks, especially for a smaller lounge at a regional airport. Nothing to complain about.