Where is it?

The Lufthansa lounge is located in the Schengen transit hall, rather well hidden at the end of a corridor next the shopping area, not far from the walkway leading to Satellite South and the A-gates. However there are plenty of signs inside the terminal.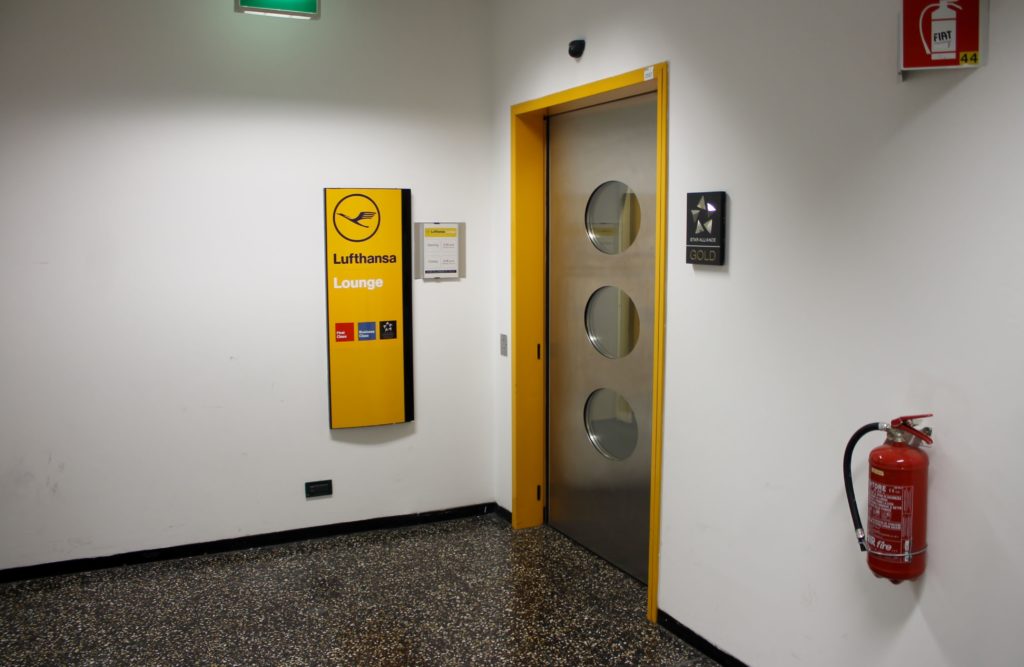 How do I get in?

The lounge is accessible to business class passengers travelling on Lufthansa, the Lufthansa Group and Star Alliance as well as Star Alliance Gold customers flying on a Star Alliance carrier the same day. Miles & More Frequent Travellers also have access.
What's it like?

The lounge used to be divided into a Business Lounge for business class passengers and a Senator Lounge for gold card holders, however due to the limited size and a growing number of visitors the two lounges were merged into one to make better use of the space.
The lounge itself is fairly small and has the standard Lufthansa lounge design with a bit of an industrial design. The interior goes in grey and beige with plenty of metal in the design while the armchairs are in yellow and grey.
Food and drinks

There is a small self-service buffet area with a limited selection of cold food, snacks and drinks.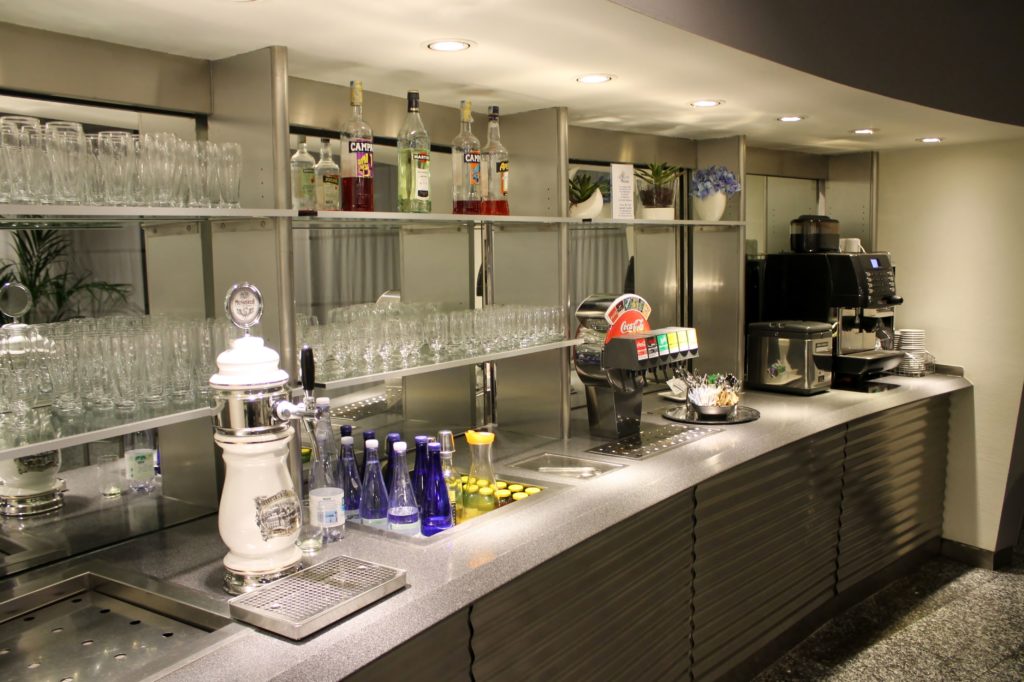 There are some pasta, cold cuts, salads and bread rolls to eat and also some sandwiches and pastries.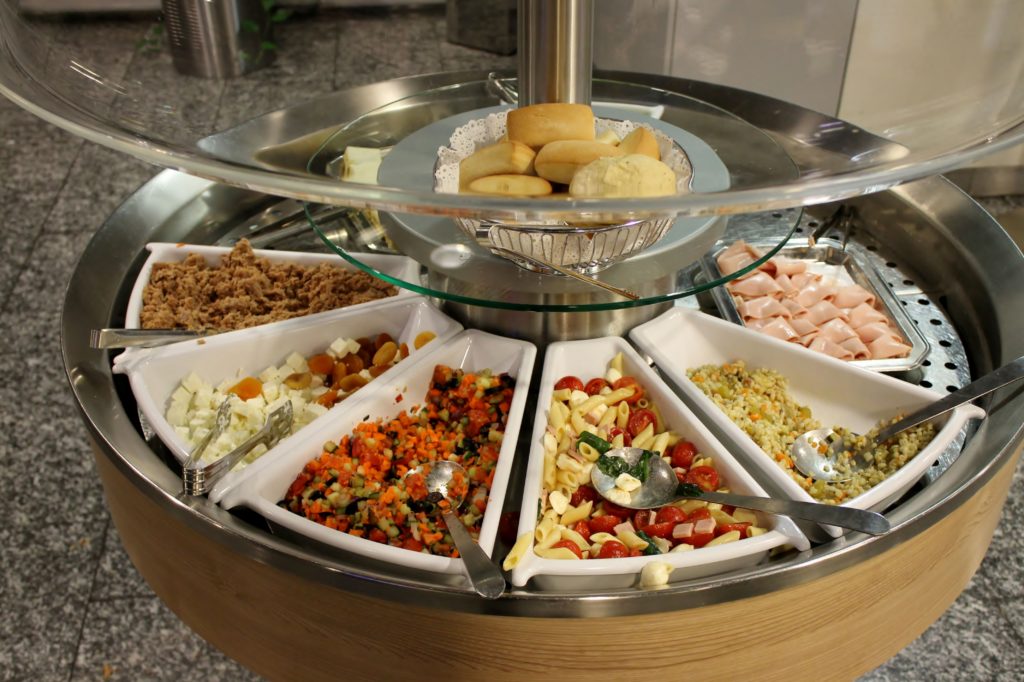 The drinks selection is fairly limited with Italian red and white wine, beer, a small selection of spirits, a soda dispenser and a coffee machine. There is also a second bar counter at the opposite side of the lounge.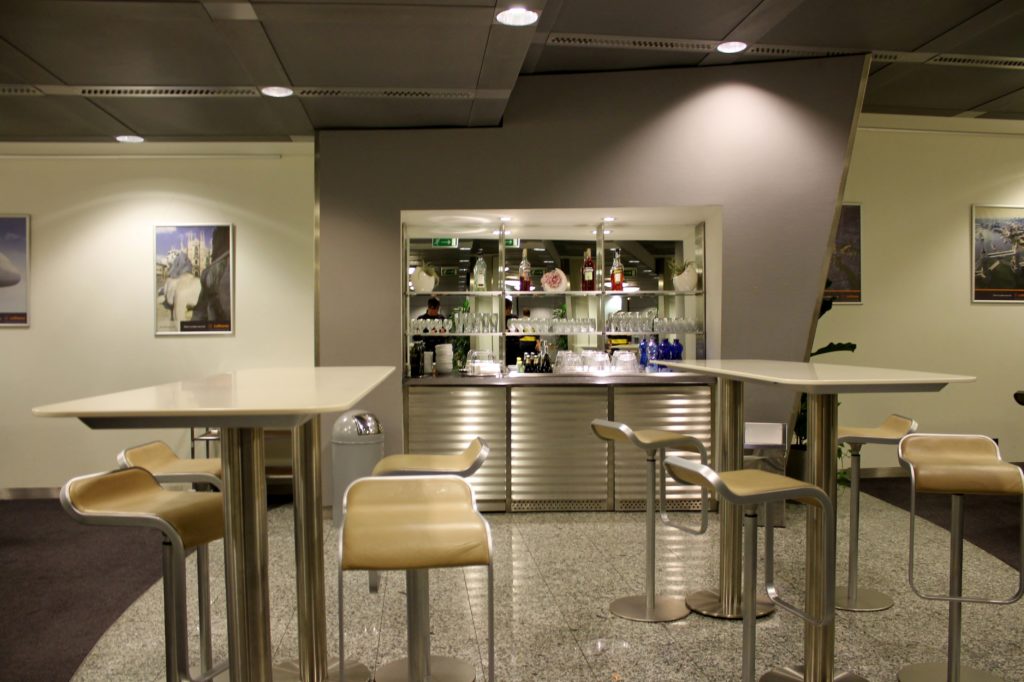 Facilities

Free wireless internet is available and there is a small selection of newspapers and magazines.
Restrooms are available in the lounge.
Final impression

A small and uninspiring lounge which can be fairly crowded. Limited selection of cold food, snacks and drinks. Not a lounge worth arriving early at the airport to visit.