Where is it?

The Sala Leonardo Lounge is located airside in the Schengen transit hall. The entrance is in a small corridor in the shopping area right opposite one of the large duty free shops.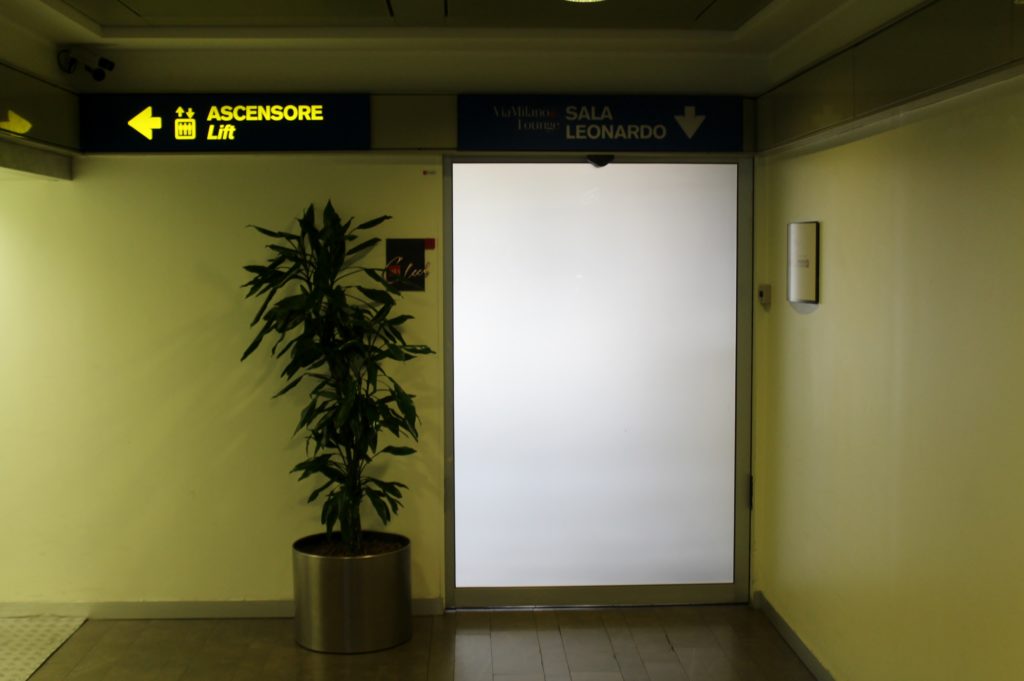 How do I get in?

The lounge is the only third-party lounge located airside at Linate airport (there is also one landside called Sala Piranesi Lounge). British Airways and Alitalia both run their own lounges at the airport so the Sala Leonardo Lounge is used by most other airlines not part of the OneWorld or Skyteam alliances.
It is also possible to pay for access and use various lounge cards such as Priority Pass.
What's it like?

The lounge is quite small, basically just one large room with brown leather armchairs and tables divided into different seating areas as well as a buffet area. It can become fairly crowded, especially at peak times in the mornings and late afternoons on weekdays.
There are a few windows in the lounge overlooking some kind of garden just outside, which means the lounge does get some natural light.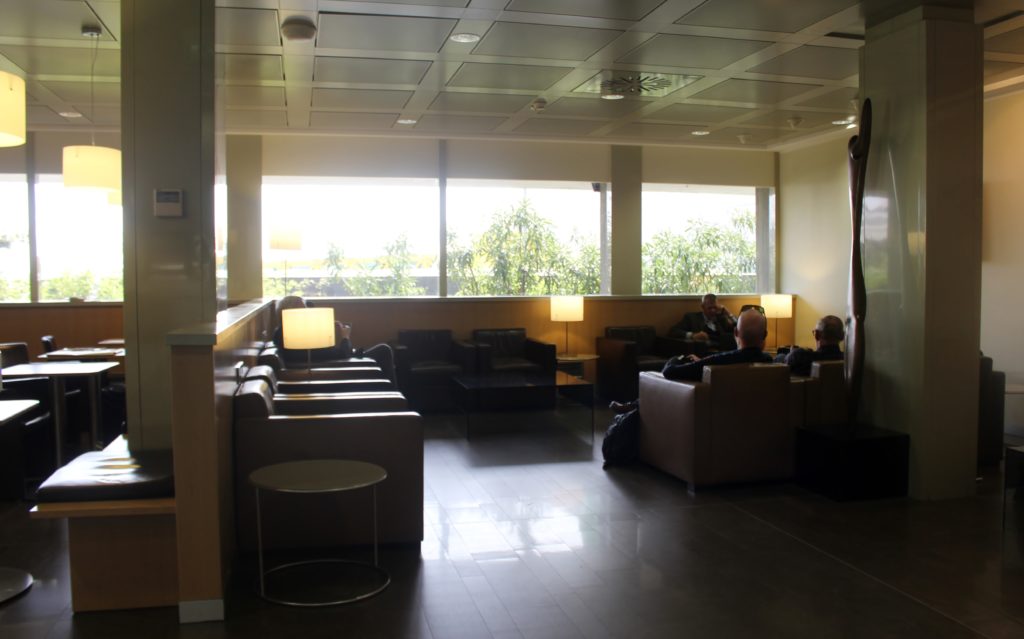 Food and drinks

The self-service buffet area offers a selection of snacks and drinks and there is also a bar table with some bar stools providing extra seating.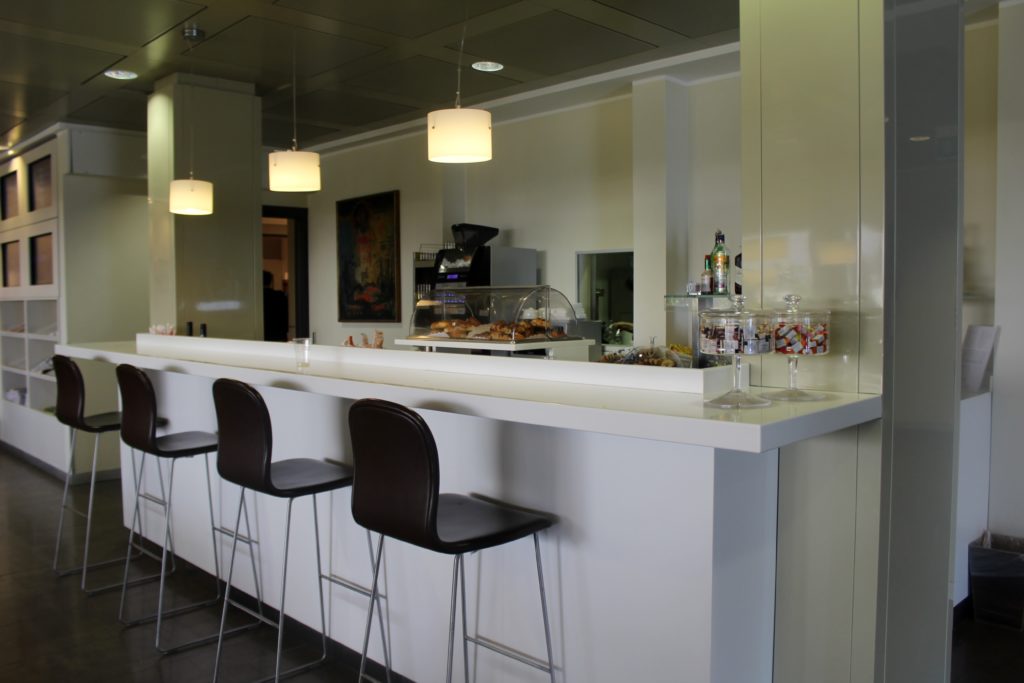 There is no hot food to eat and not much substantial to eat either but there is at least a nice selection of sandwiches, yoghurt, fresh fruits and some pastries, desserts and cakes.
The drinks selection is quite decent with several wines, beer, some spirits, soft drinks, coffee and tea.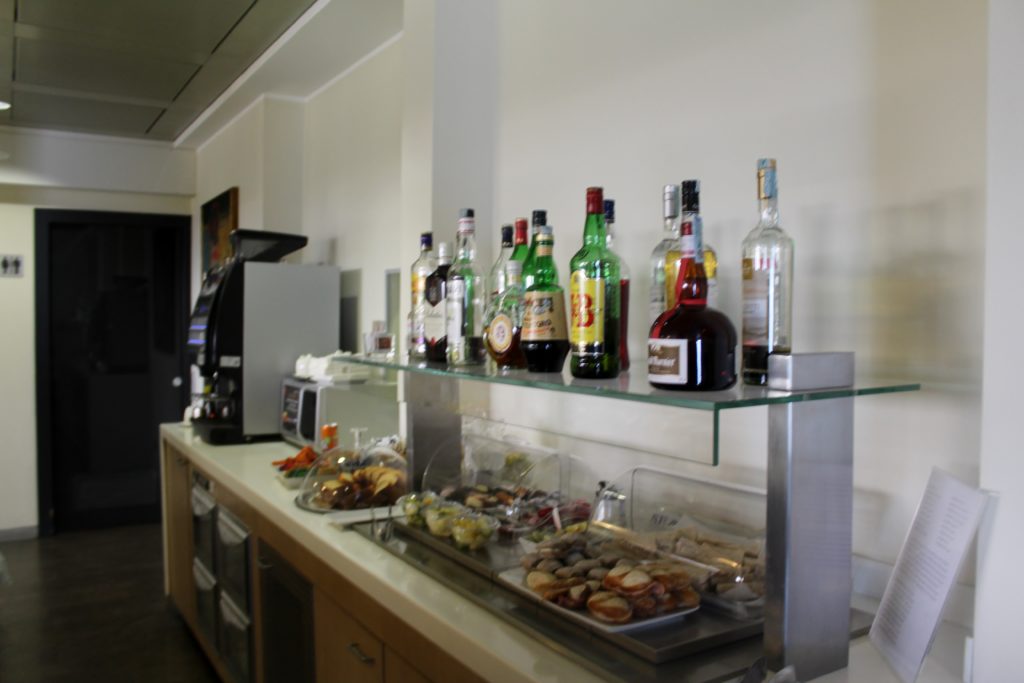 Facilities

Free wireless internet is available and there are some newspapers and magazines next to the reception desk.
Restrooms are located inside the lounge.
Final impression

A fairly small lounge which will not win any awards for its design and it can get very crowded at peak times. There is a reasonable selection of snacks and drinks for self service though as well as free Wi-Fi.