Where is it?

The Primeclass CIP Lounge is located in the western part of the transit hall, not far from the food court, one floor below the main transit hall.
The lounge should not be confused with the Wings Primeclass Lounge, which is another lounge located nextdoor.
How do I get in?

A number of airlines use the lounge, which are displayed on a screen next to the entrance, among those British Airways.
It is also possible to pay to access and use various credit cards and lounge schemes such as Priority Pass.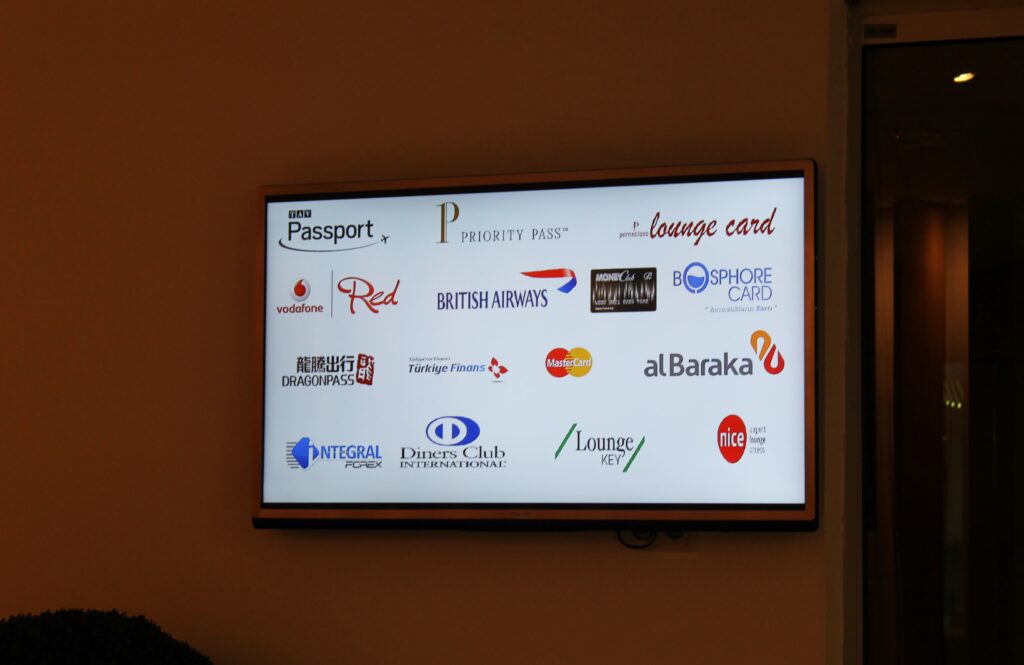 What's it like?

The Primeclass Lounge has a very modern interior with plenty of lighting, lamps and spotlights. Overall the lounge is tidy and well-maintained but can get very crowded at peak times.
The lounge is basically divided into two parts. The main part of the lounge has chairs and armchairs in beige and grey as well as a large dining area. Straight to the right after leaving the reception area there is a bar area with a manned bar where there are more seats.
The adjacent room offers a much more hip design and in this section there is also an entertainment area and a business centre.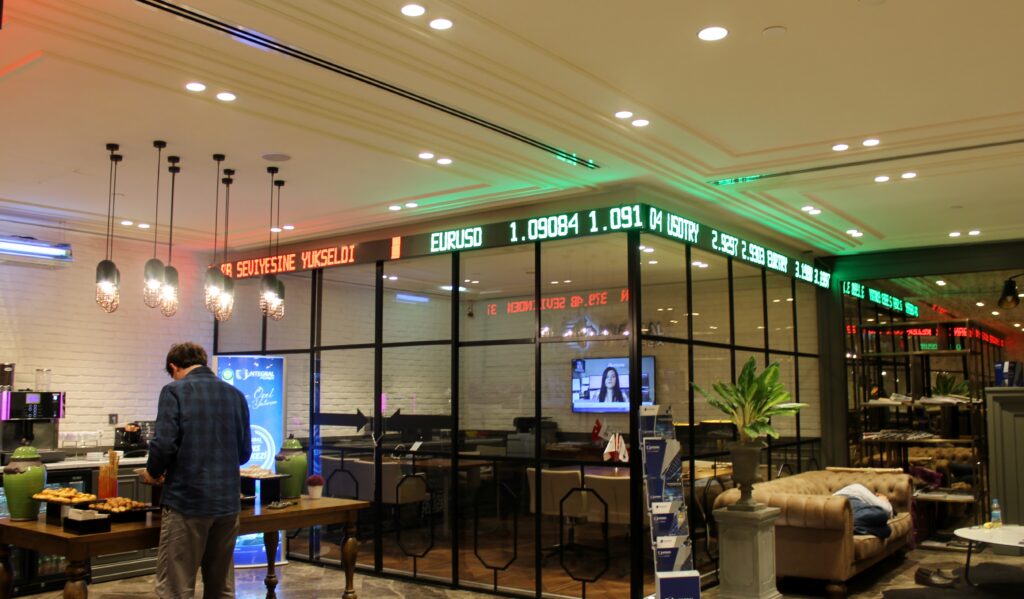 In the same room there is also a smaller self-service buffet area with soft drinks, snacks and a coffee machine.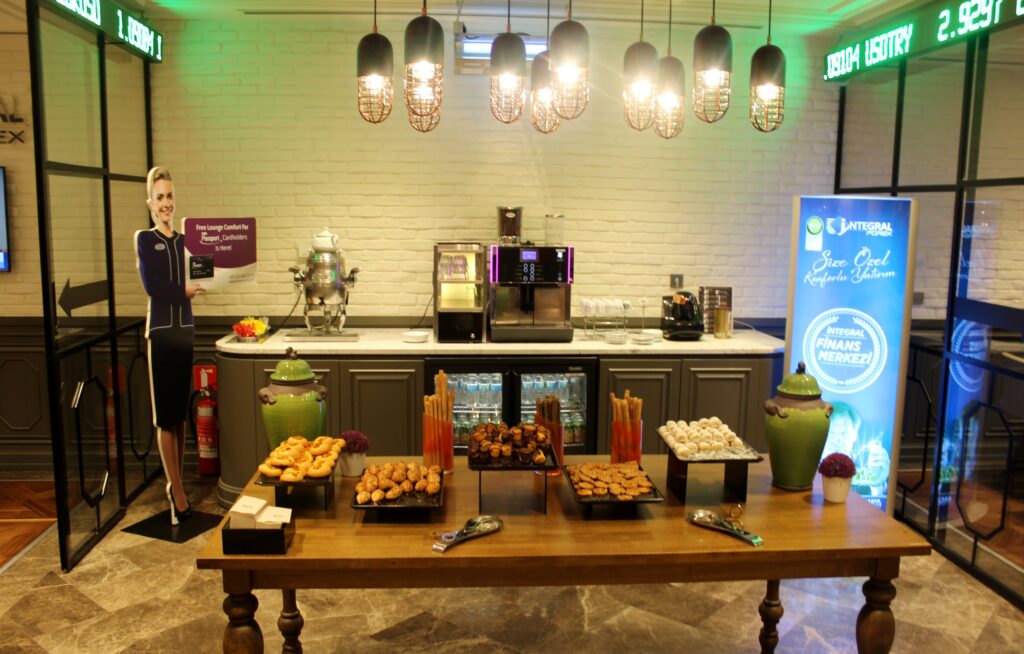 Food and drinks

In the corner of the main part of the lounge there is a spacious self-service buffet offering both hot and cold dishes which vary depending on the time of the day.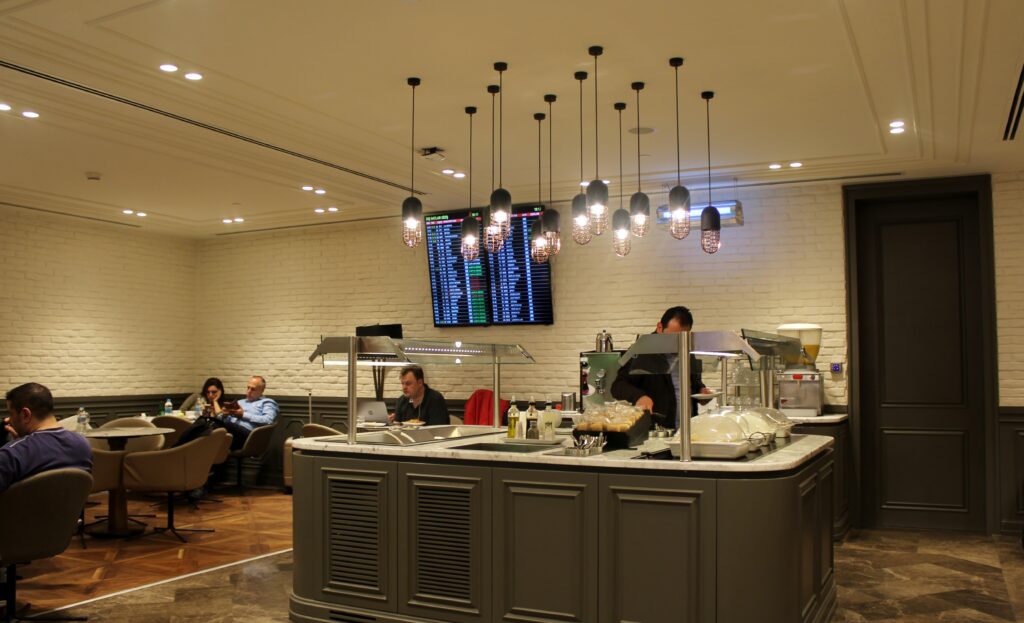 In the morning all kinds of breakfast items are offered. Later during the day there are some hot main courses, sushi and a good selection of desserts.
There are also some snacks available. Coffee, tea and non-alcoholic drinks are available for self service. Alcoholic drinks are available from the manned bar.
Facilities

There is an entertainment area with private TV booths where you can watch TV or play Playstation and other video games.
There are also massage chairs, a good selection of newspapers and magazines and free wireless internet. Restrooms and showers are available in the lounge.
There is also a play area for children with some toys.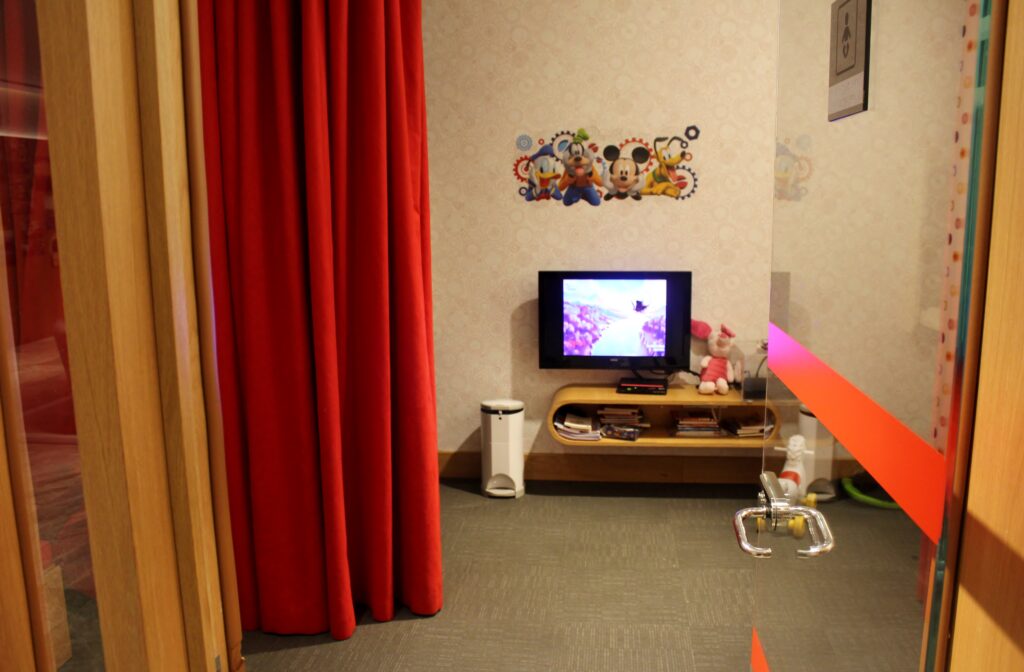 Final impression

For a third-party lounge at a major international airport this lounge offers most things you may need, including a good selection of food and drinks, an entertainment area and massage chairs. The only drawback is that the lounge can get very crowded.