Where is it?

The Aspire Lounge in Copenhagen is located in the Schengen transit hall between Concourse A and Concourse B, on a balcony in the middle of the shopping area. It is clearly signposted.
How do I get in?

The lounge is used by a small number of airlines such as Finnair, Aeroflot, Air Greenland and Qatar Airways. It is also possible to enter using various lounge cards and credit cards such as Priority Pass and Diners Club.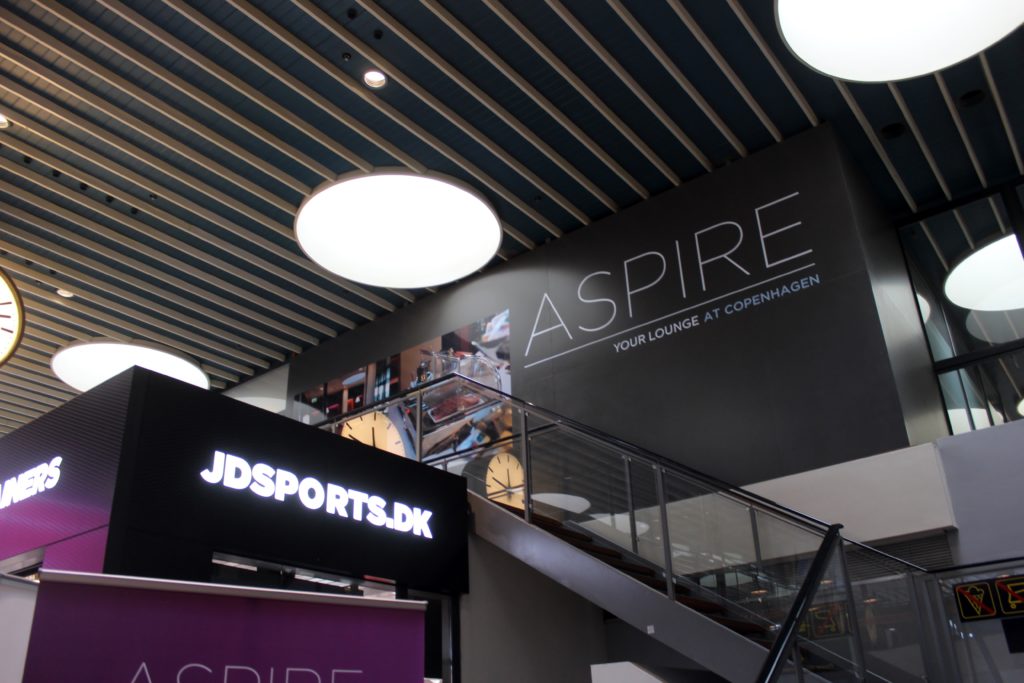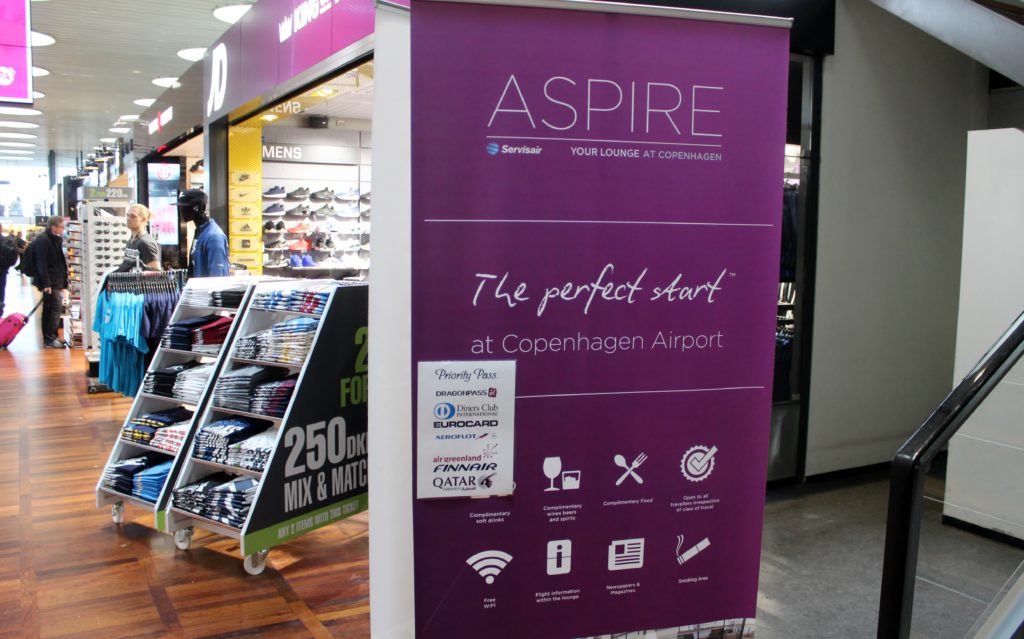 What's it like?

The lounge underwent a total renovation in 2013 and reopened with the new Aspire lounge design, designed by Finnish design firm Gullstén-Inkinen. At the same time the name was changed from Servisair Lounge to Aspire Lounge.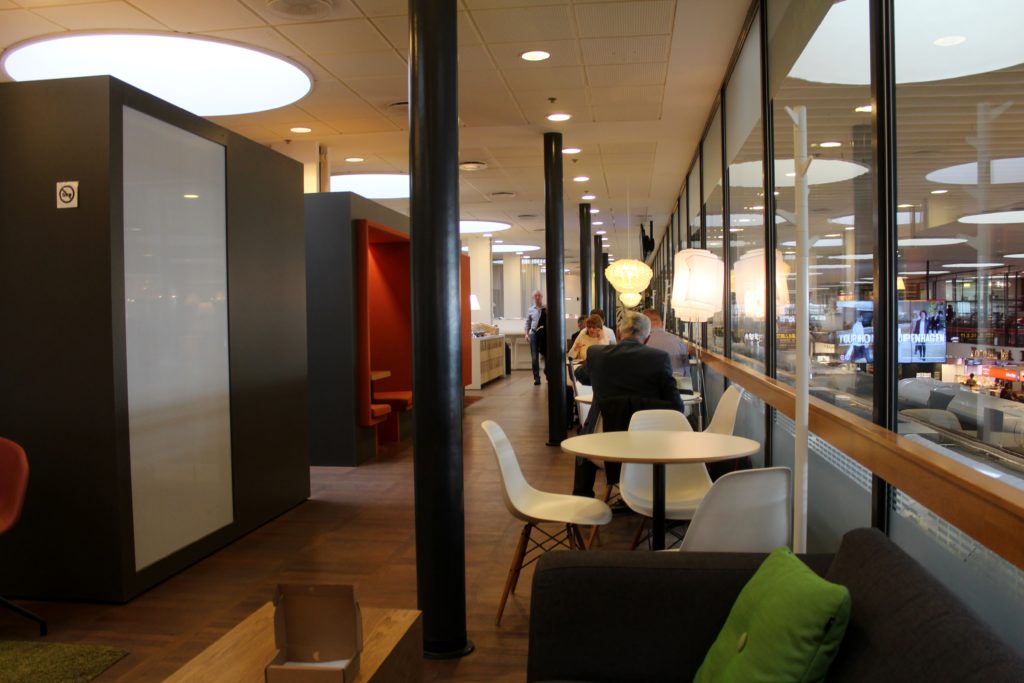 The lounge is fairly spacious and has seating for 142 lounge guests, however the inner part of the lounge is often blocked off for Qatar Airways passengers a few hours before their departures.
The interior is very hip and modern with strong colours in green, purple and orange and also includes interesting furniture and elements in different shapes and sizes. It is certainly different and quite creative.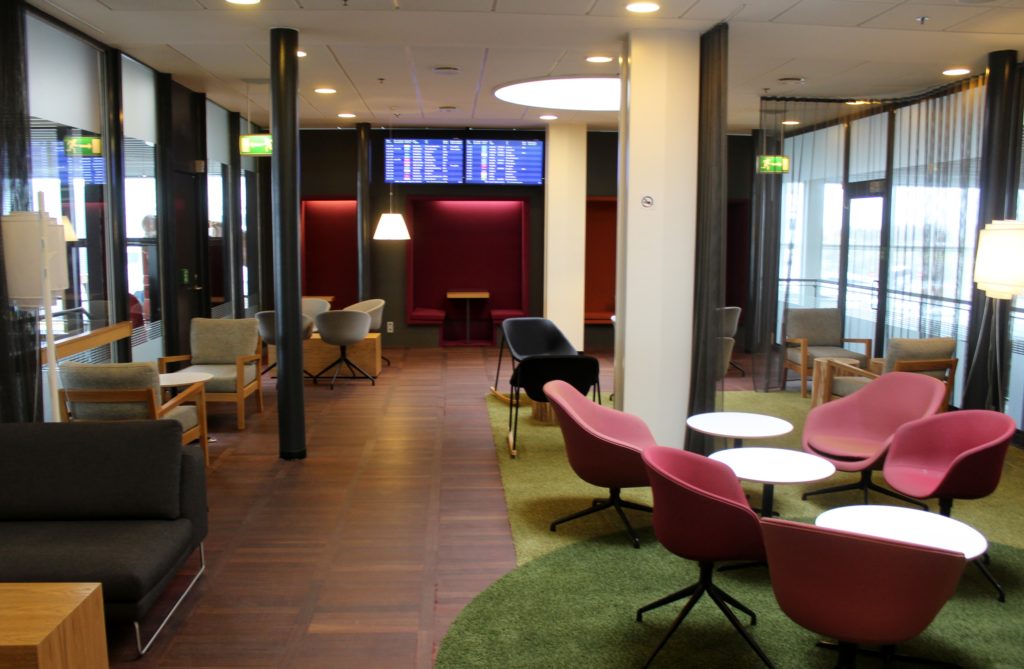 One of the interesting design features is the possibility to sit and work in a frame inside a wall.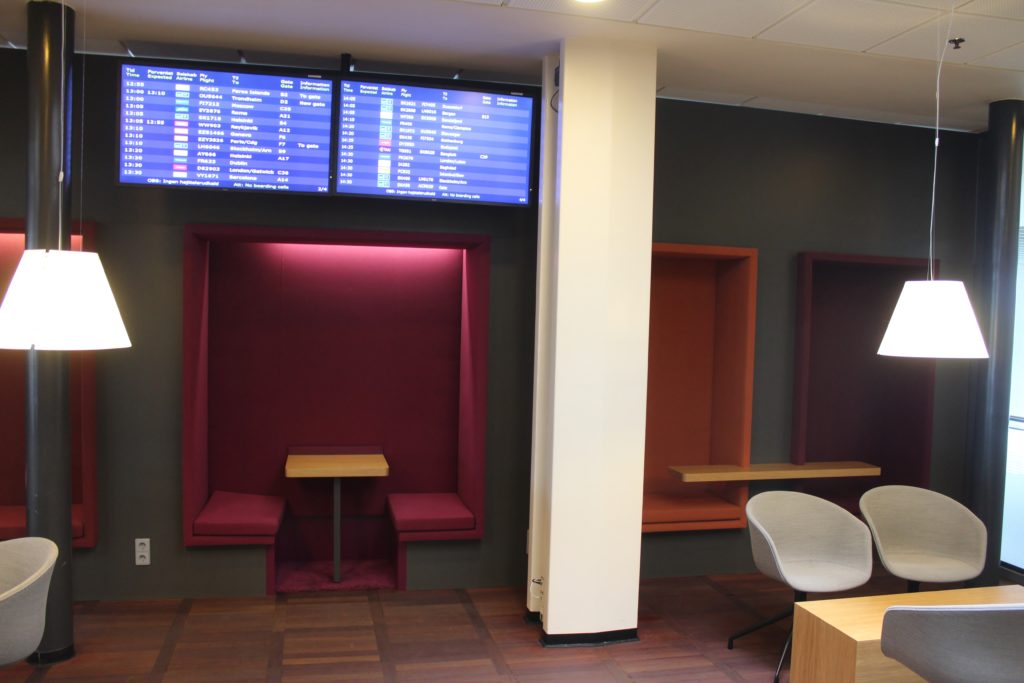 Some cool elements include the tree stumps that can either be used as tables or seats.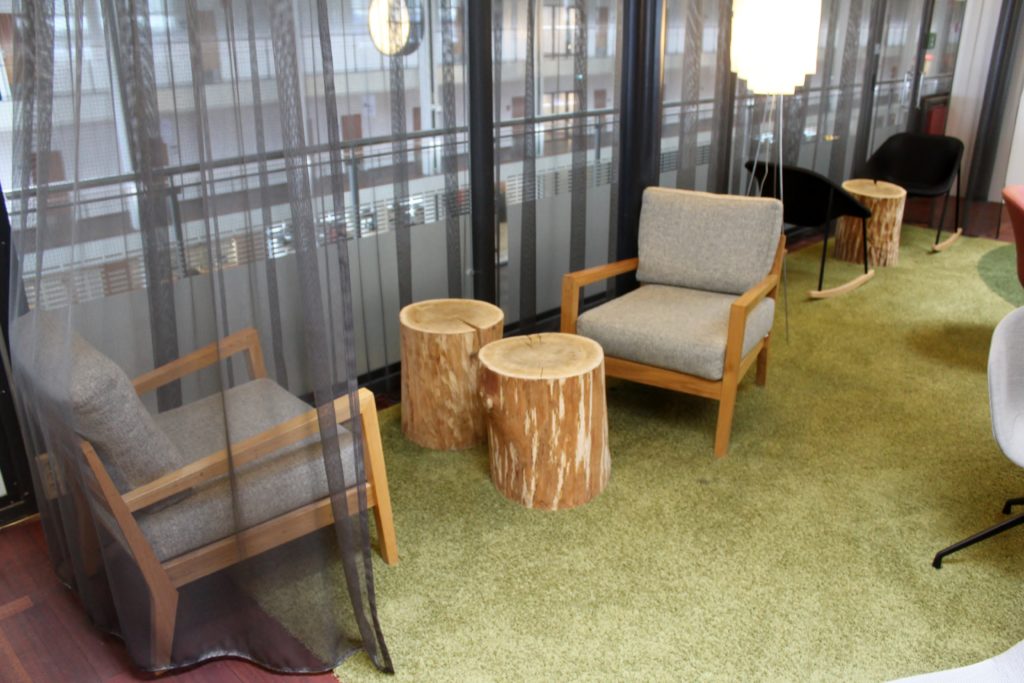 Food and drinks

The self-service buffet includes a cold buffet with bread rolls, cheeses, ham, cold cuts, vegetables, fresh fruits and cookies. There is no hot food available though and not much substation to eat.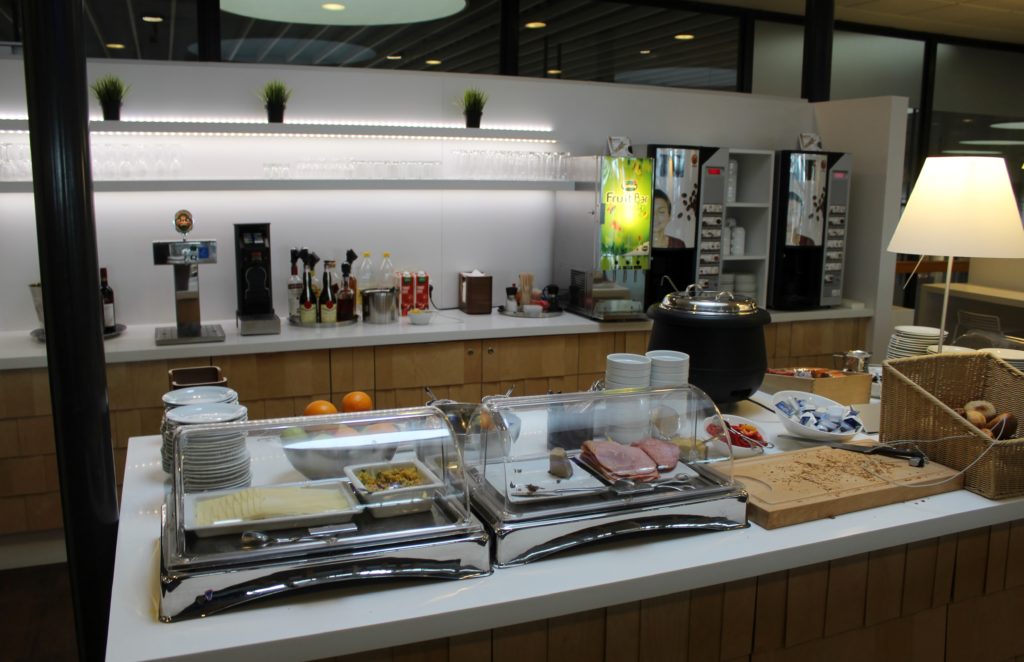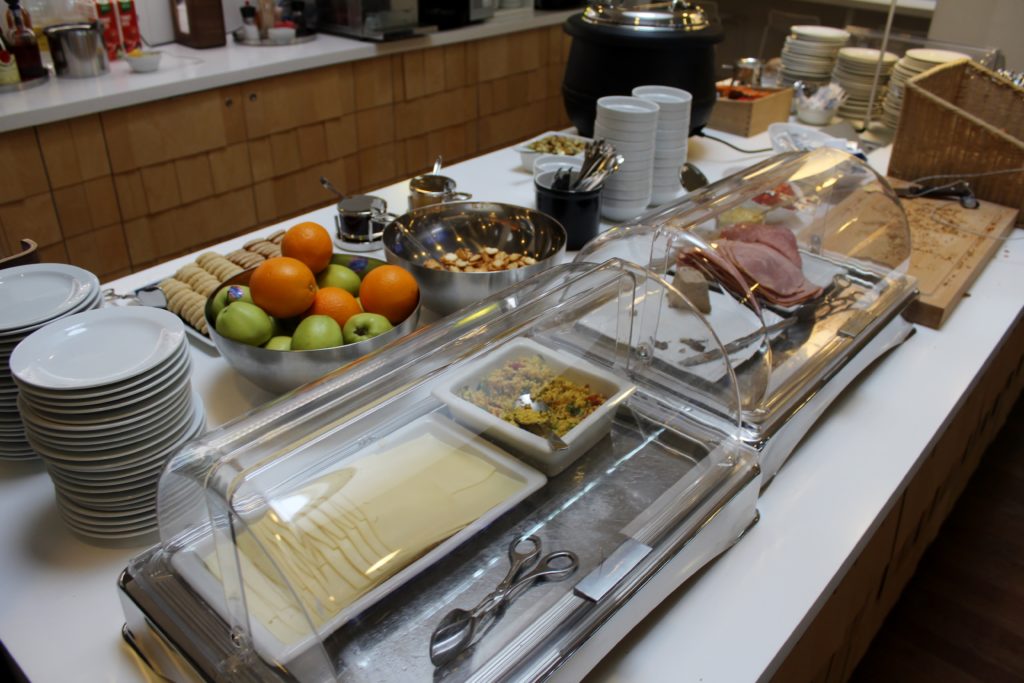 The drinks selection includes red and white wine, beer, a small selection spirits, soft drinks, a coffee machine and tea.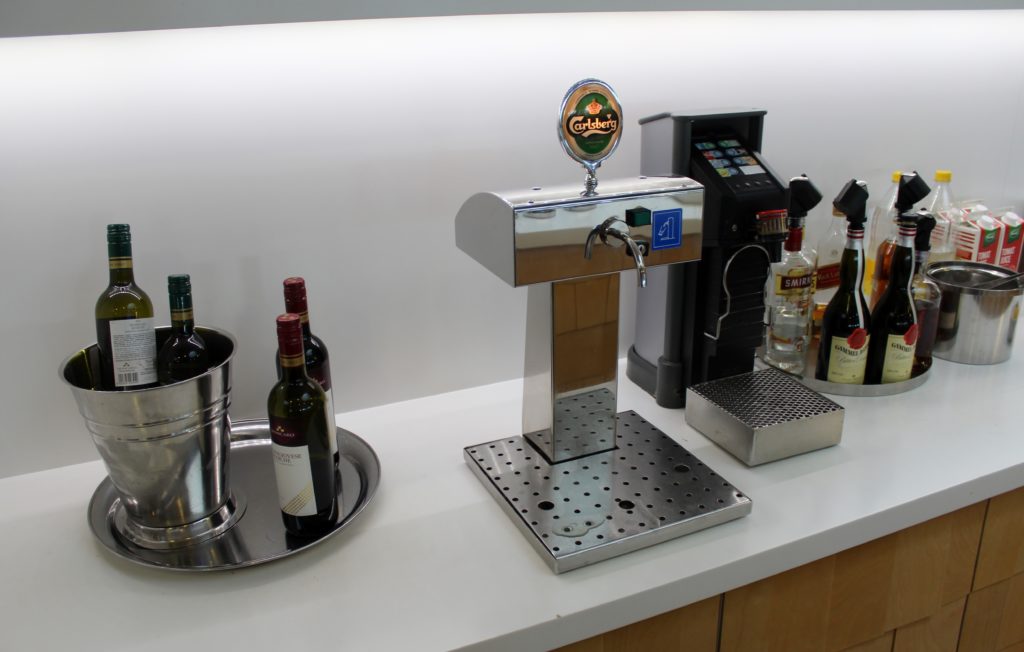 Facilities

Restrooms are available in the lounge but there are no showers. Free wireless internet is offered as well as a standard selection of newspapers and magazines.
Anything else not to miss?

The best thing about the lounge is definitely the cool and rather unusual furniture, which make the lounge stand out.
Final impression

The design is cool and contemporary with some interesting furniture and features. But the selection of food is limited and the drinks selection does not stand out.