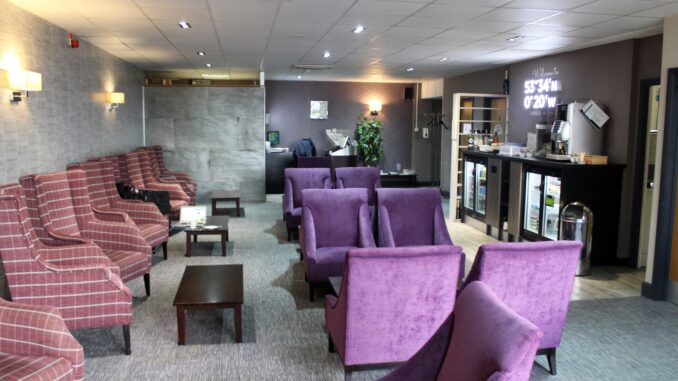 Where is it?

The Aspire Lounge is located airside in the transit hall used by both domestic and international travellers.
After the security control, turn right and follow the corridor and you will find the lounge at the end. There are several signs and as Humberside is a small airport the lounge is not particularly hard to find.
How do I get in?

The lounge is available to premium passengers of KLM including business class passengers, Flying Blue Gold and Platinum and Skyteam Elite Plus.
It is also possible to pay to access the lounge and to enter using for example Priority Pass and Dragonpass.
The lounge is currently not contracted by Flybe/Eastern Airways.
Keep in mind that the opening hours are limited and generally follow the timetable of KLM (and in some cases the timetable of Eastern Airways) which means the lounge is open in the early morning/morning and then again in the late afternoon. The opening hours may change though if there are charter flights from the airport or during the holiday periods when the timetable may be reduced
What's it like?

The lounge was recently refurbished and the result is quite impressive for a small lounge at a regional airport like Humberside and is quite a difference from the old interior.
The new Aspire lounge design has many familiar design details from other Aspire lounges in Europe including some of the furniture and the signage. The armchairs are in purple, grey and wine red with the rest of the furniture in brown.
The lounge itself is not particularly large, about the size of a rather large living room with seating for about 20 guests. But with the small number of departures from Humberside this should in most cases be sufficient.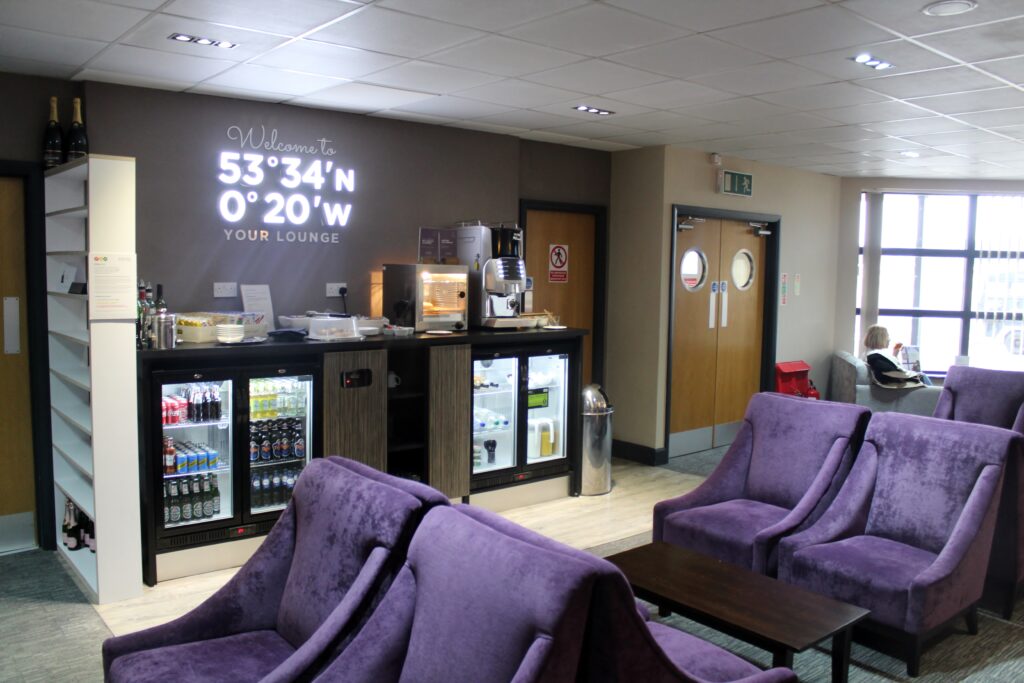 A fun detail is the sign above the buffet with the exact coordinates for the lounge. There is a limited view of the apron through the window.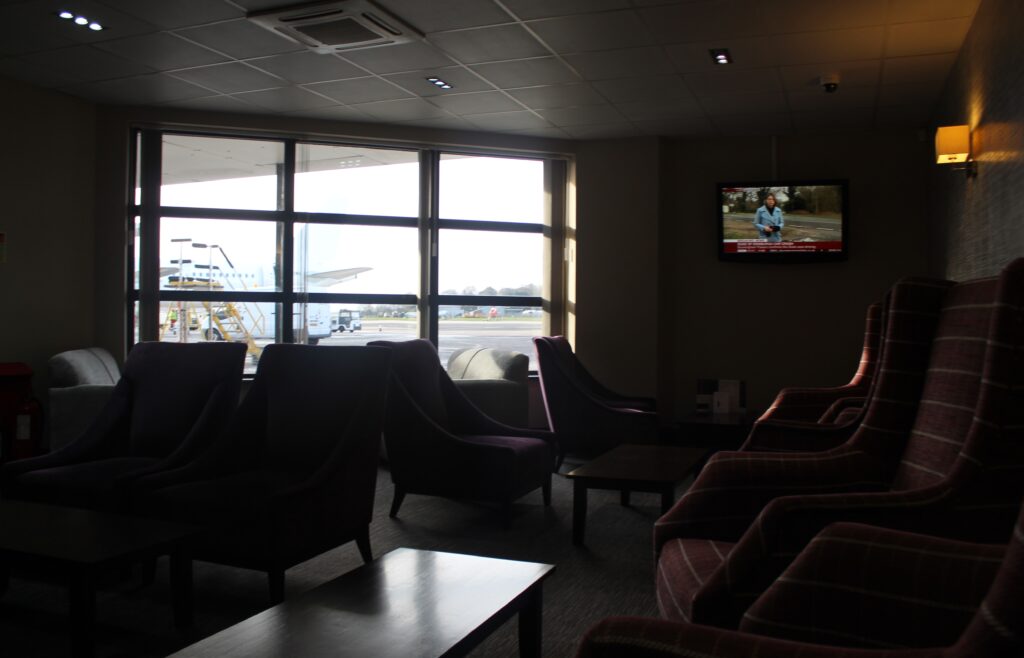 Food and drinks

Food and drinks are available from the self-service buffet area and varies depending on the time of the day.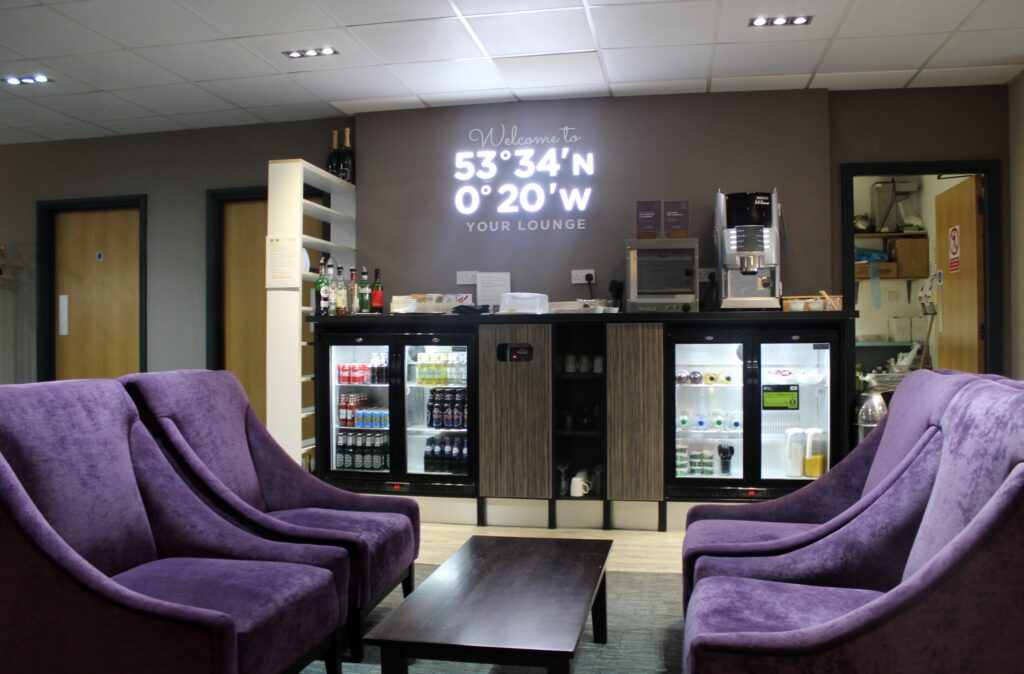 The selection of food and snacks is not massive but adequate for a small lounge. During the test visit, which was a late morning, some hot sandwiches were on offer as well as milk and cereals, yoghurt, pastries, cookies, crisps and nuts.
The drinks selection includes beer and wine, a standard selection of spirits, sodas, soft drinks and a coffee machine.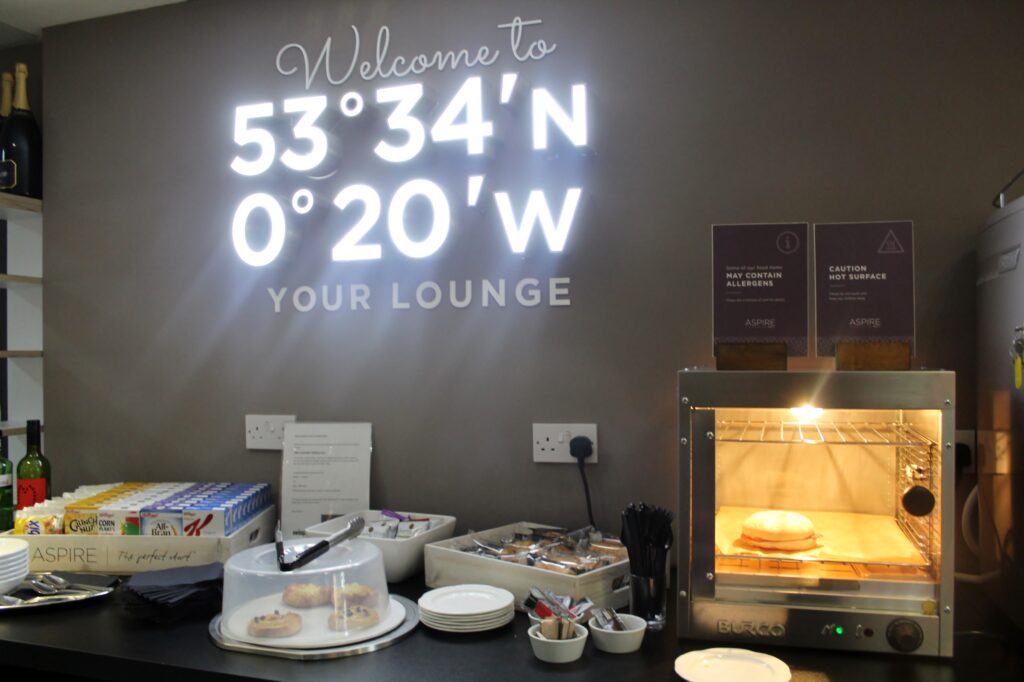 Facilities

Free wireless internet is offered and there is a reasonable selection of newspapers and magazines next to the reception desk. There is also a TV.
Restrooms are located inside the lounge, separate for men and women.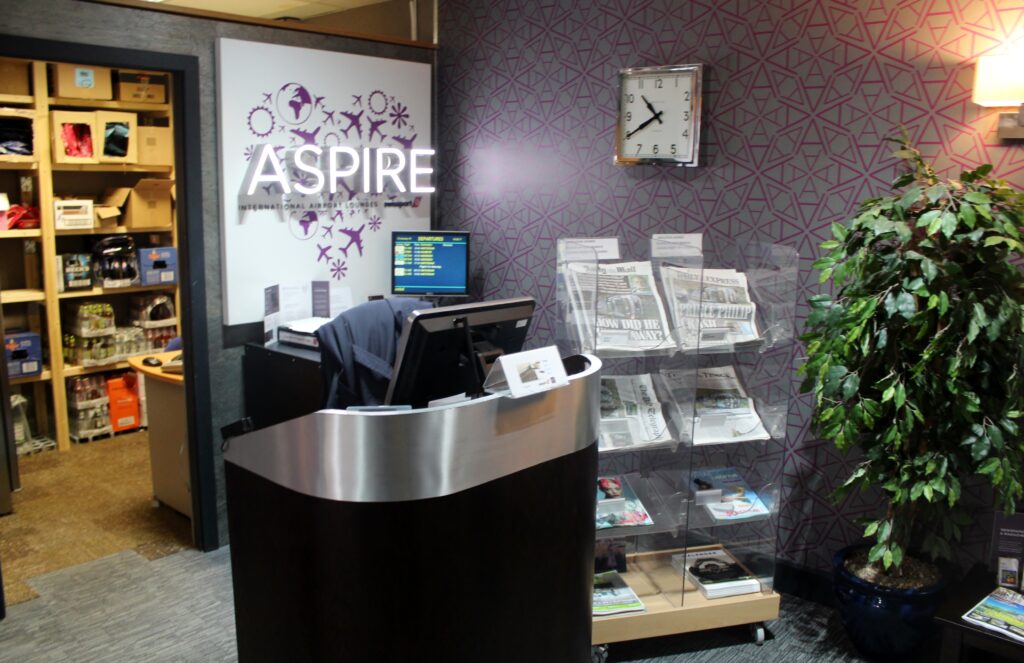 Final impression

A rather pleasant lounge for such a small regional airport which was recently refurbished and now has a fresh and modern design. A reasonable selection of food, drinks and snacks and friendly service.