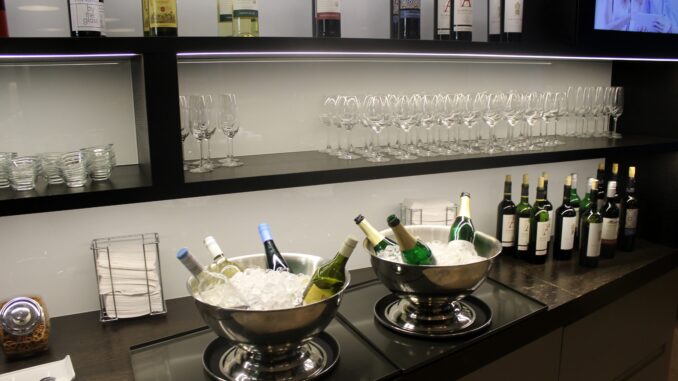 Where is it?

The Aspire Lounge is located airside in the main terminal building in the Schengen transit hall. The entrance is on the third floor, not far from the passport control to concourse D. The lounge lobby and reception area is shared with the Dnata Skyview Lounge nextdoors.
There is also an Aspire Lounge for non-Schengen passengers in concourse E, which was previously called Panorama Lounge.
How do I get in?

Passengers travelling with different OneWorld airlines get in. It is also possible to access the lounge using Priority Pass.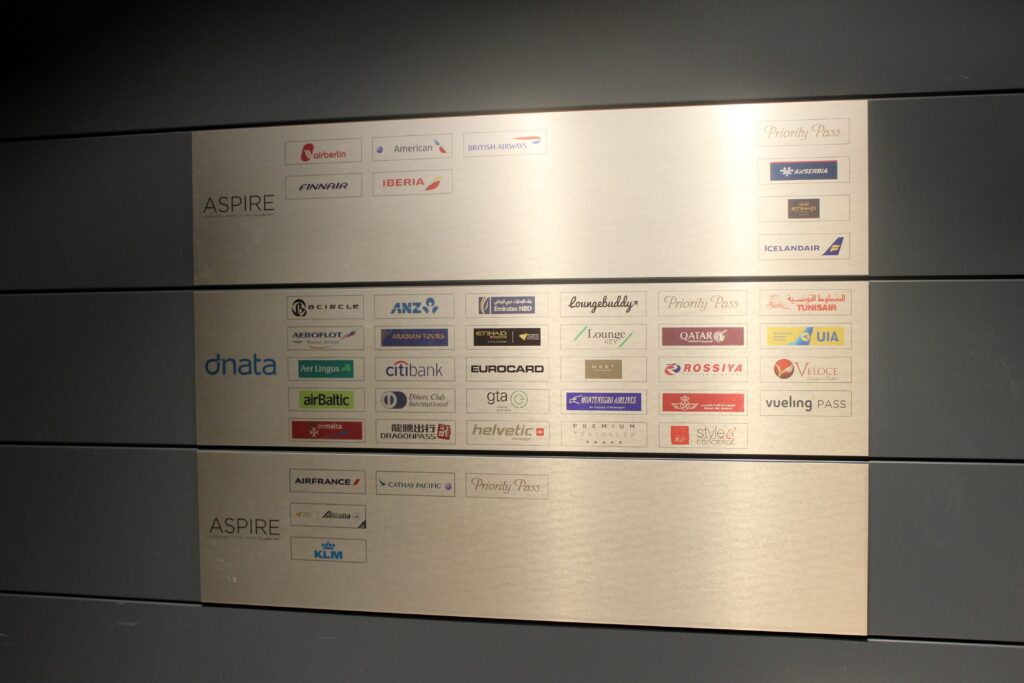 What's it like?

The Aspire Lounge was previously divided into two lounges with separate reception desks and access rules. The Skyteam Lounge was on the left hand side of the reception desk and the OneWorld lounge on the right hand side. Now the lounges have merged into one lounge, called the Aspire Lounge, however the division is still there, with two separate lounge areas that are not connected. Skyteam passengers are usually directed to the left while OneWorld passengers are directed to the right. Passengers entering using a Priority Pass can mostly decide themselves which section to use, or spend some time in both.
The lounge has a modern design in mostly brown and black with modern art used for decoration as well as some plants. There are also several glass displays where partners and advertisers can show their latest products, often used for upmarket and luxury products.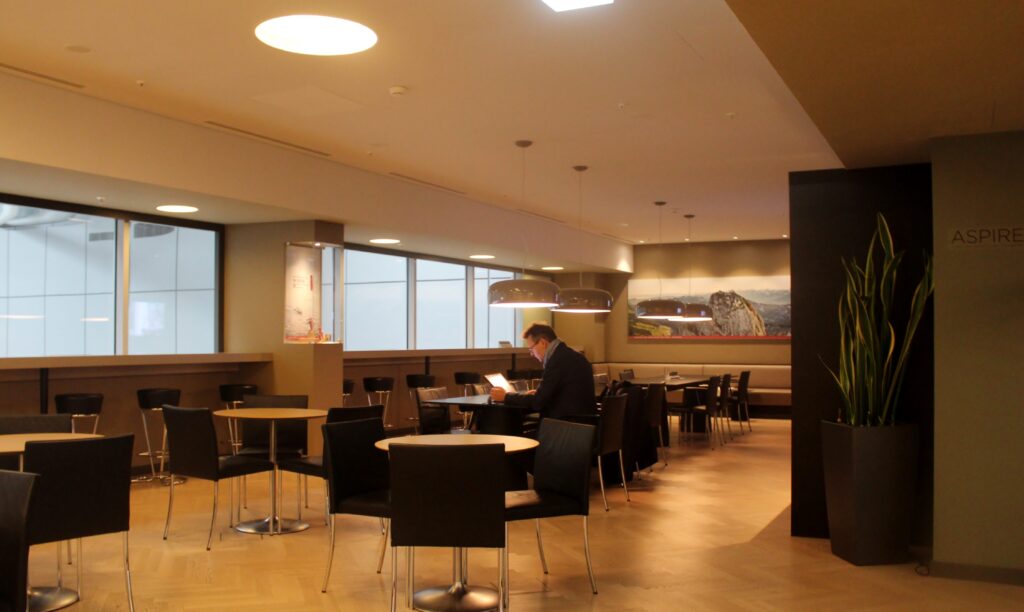 The lounge is divided into different sections. On the right after entering there is a seating area mostly used as a business centre for people who visit the lounge to get some work done. On the left after entering there is a self-service buffet area with restaurant-style seating, followed by another section after the wine bar with more relaxed seating with armchairs and sofas in beige leather for people who want to relax or socialise.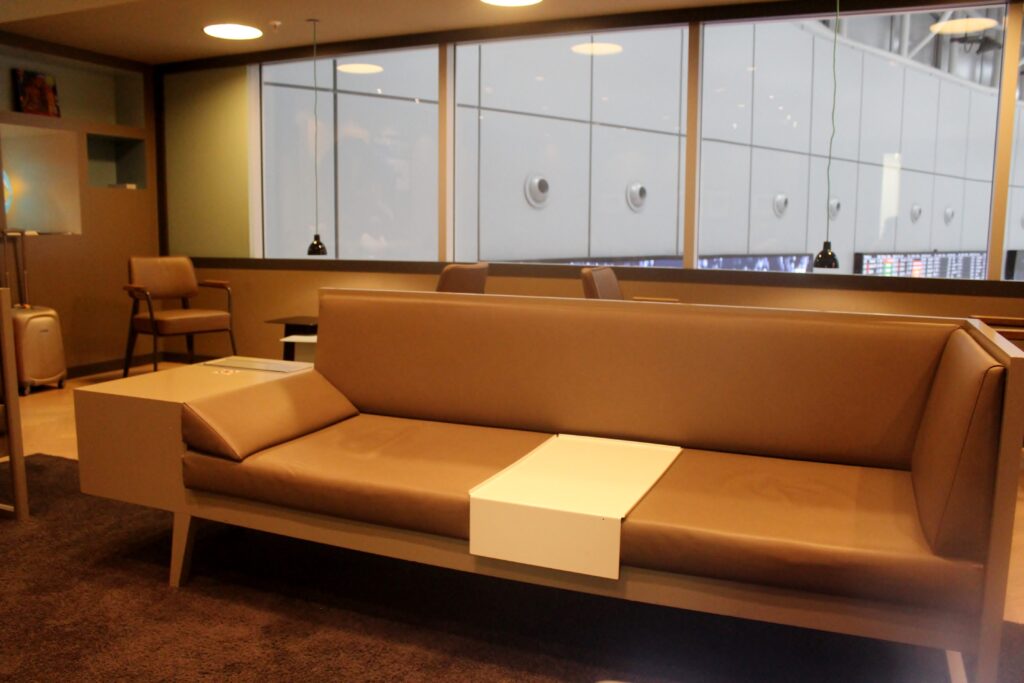 Food and drinks

The self-service area is quite sizable with a decent and rather nice-looking food buffet as a centrepiece. The food selection includes hot food, cold cuts, salads, sandwiches, fruits, pastries, yoghurt and cookies. You can definitely have a proper lunch or dinner in the lounge with hot food available at meal times.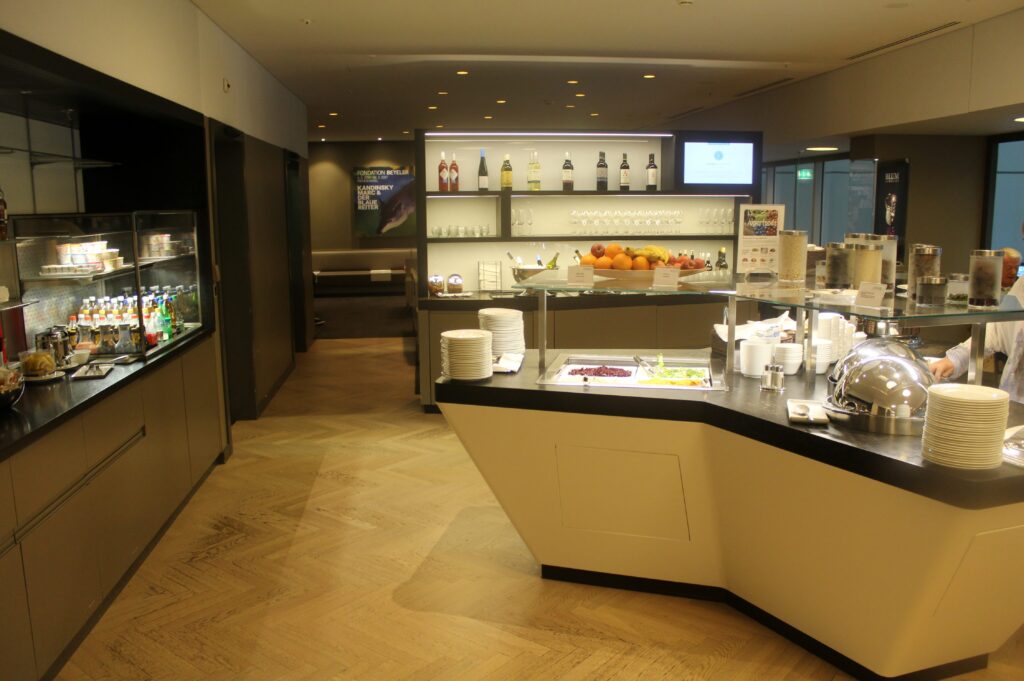 Red, white and sparkling wines are available at the separate and rather nice-looking wine bar in the buffet area, with some Swiss wines also on offer.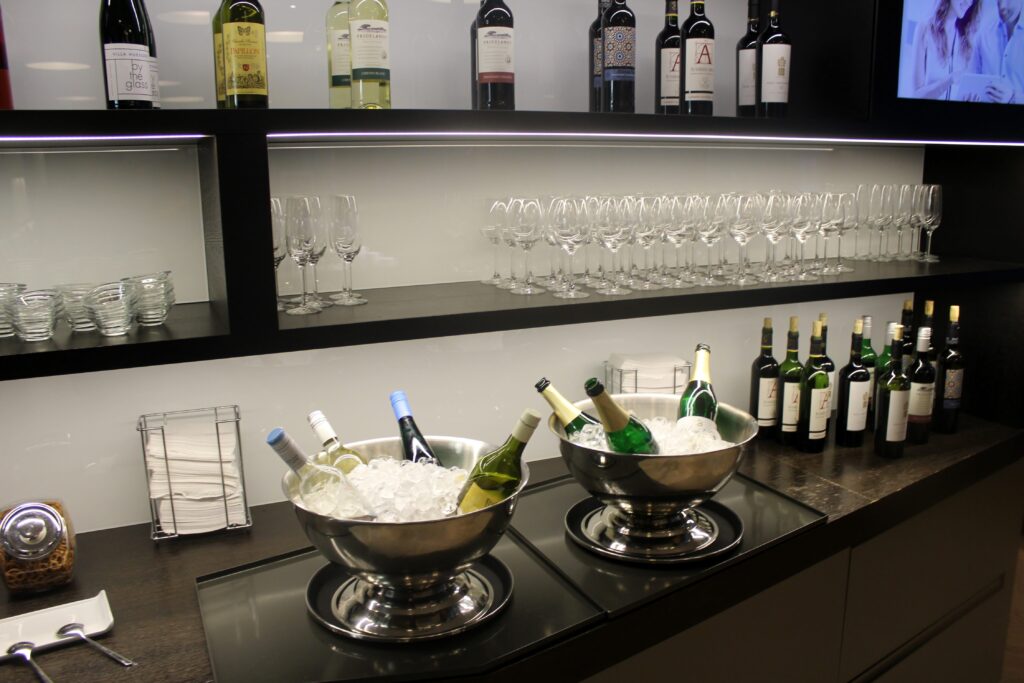 Soft drinks, beer, coffee and tea are available from a third buffet counter where there are also some snacks available.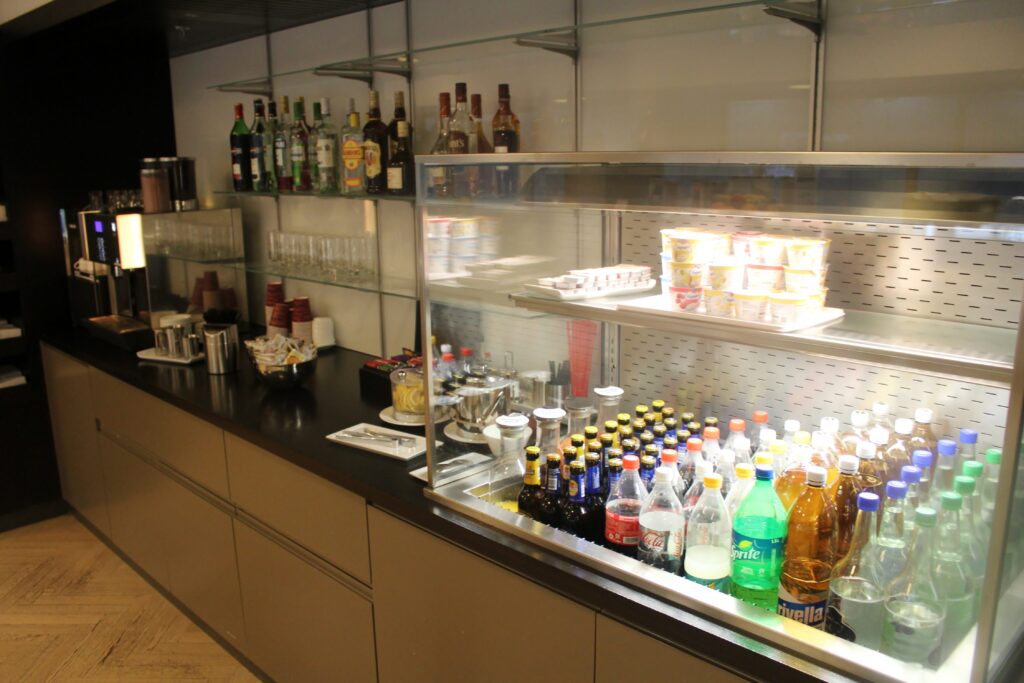 There is also a standard selection of spirits, including gin, vodka, Campari, whisky and brandy.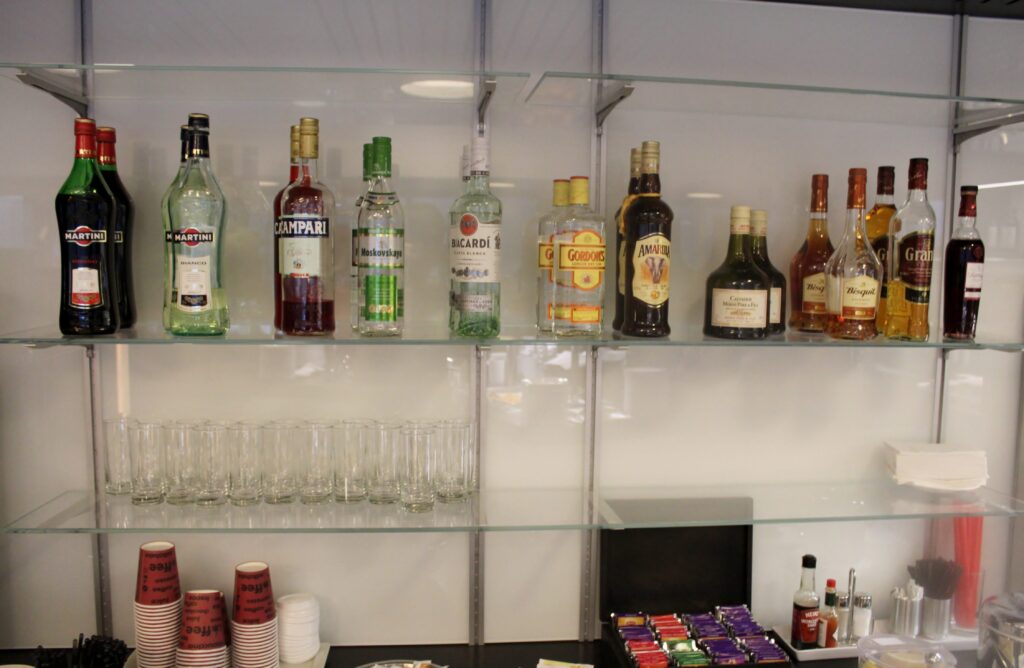 Facilities

Free wireless internet is offered throughout the airport and naturally also in the lounge. The receptionist will usually print a small piece of paper with the personal Wi-Fi access code during the registration process.
There is a selection of Swiss and relevant international newspapers from a stand by the entrance and there are also some magazines available.
Restrooms are located in the lobby area outside the lounge and are shared with the Dnata Skyview Lounge. There are no showers available.
Final impression

A nice-looking third-party lounge with hot food available at meal times, a nice wine bar and a modern interior.