SWISS yesterday took delivery of its first Airbus A320NEO. The first was handed over from Airbus during a small delivery ceremony at the Airbus plant in Hamburg and was welcomed with another ceremony upon landing at Zürich Kloten airport.
In total SWISS has ordered 25 Airbus A320NEO aircrafts of which 17 Airbus A320NEO and 8 Airbus A321NEO. The aircrafts will replace some older Airbus A320 aircrafts in the SWISS fleet.
NEO stands for New Engine Option and the the A320NEO has a lower fuel consumption of around 20 percent compared to similar older-generation aircrafts thanks to its aerodynamic sharklet wingtip extensions.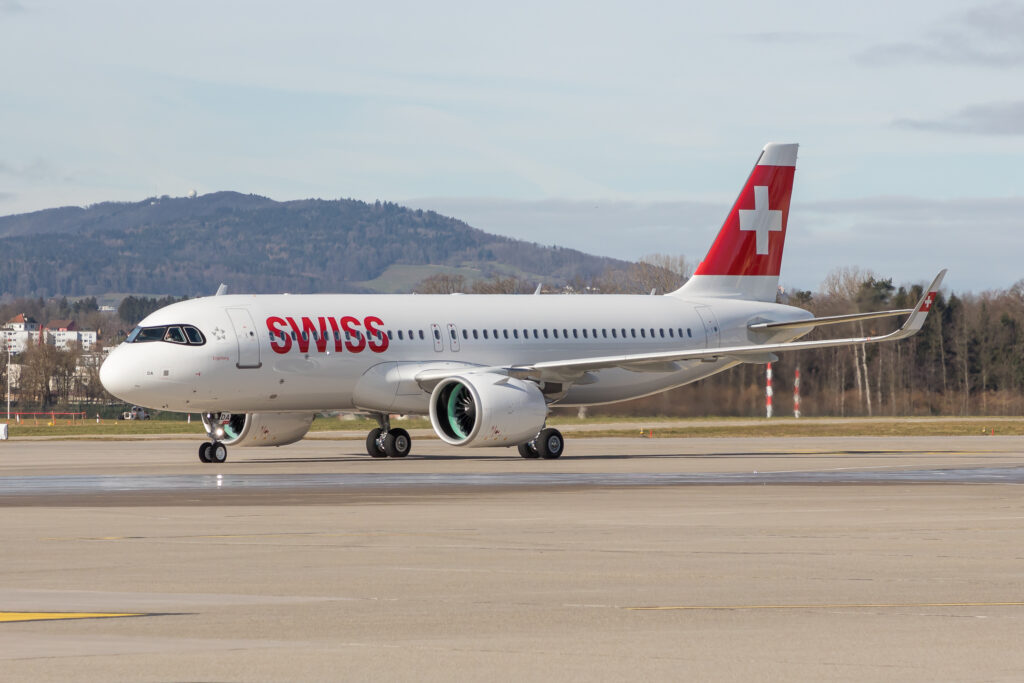 New seats in both business class and economy class
Inside the aircraft the cabin has been fitted with new seats in both business class and economy class which have been newly-developed by the Italian seat manufacturer Geven. They offer an ergonomic pressure distribution over the backrest and seat cushion and also an innovative horizontal placement of the seat pocket above the seat table to provide more personal space.
The new seat also has a better recline, 20 degrees instead of the previous 12. In business class the seat can be reclined even further to 26 degrees. There are 180 seats in total on the Airbus A320NEO in the SWISS configuration.
During the ceremony in Zürich the first aircraft was named Engelbert. The naming was jointly performed by Alex Höchli, the mayor of the Central Swiss mountain resort, and Brother Meinrad Haberl of Engelberg Monastery.