Very impressed to see the new LOT premium check-in area in the departure hall at Warsaw Chopin airport. Just like with the new LOT Elite Club Lounge they have done a terrific job with the premium check-in area, which is a separate and secluded area from the main departure hall and the regular LOT check-in desks for economy class passengers.
The area is spacious, to say the least, and you can use this check-in zone if you fly in LOT Business Class or if you have a Miles & More Senator or HON Circle card or a Star Alliance Gold card when travelling on LOT.
And just a few steps away you have the Gold Track, the Star Alliance fast track security channel for premium passengers, and once through security the LOT Lounge is not far away.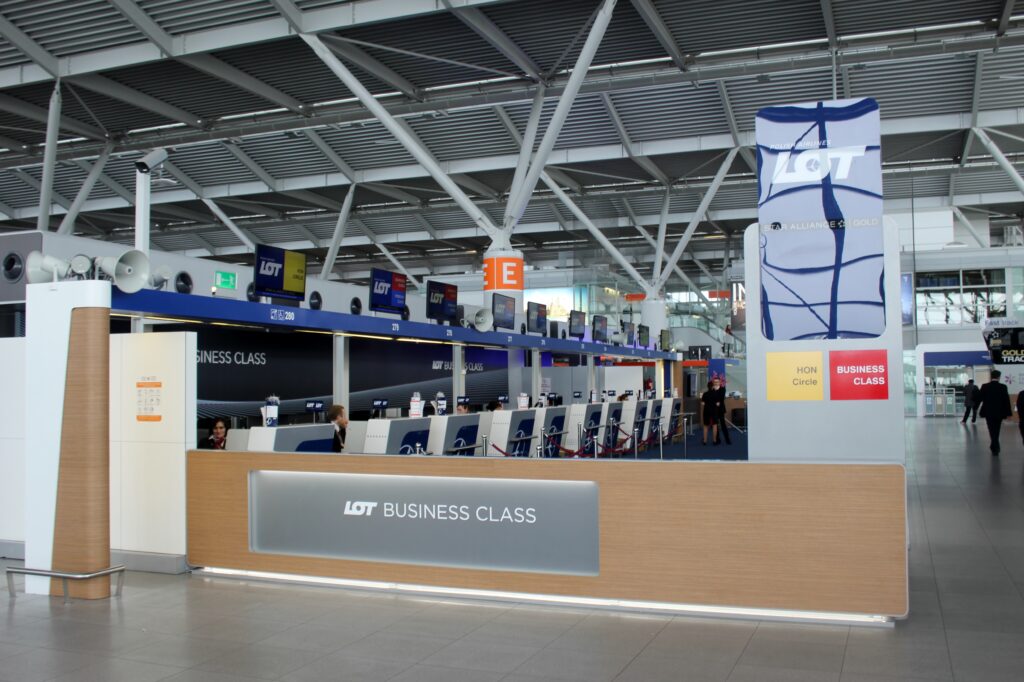 Next to the check-in area there is also a dedicated ticket desk for premium passengers, including LOT Business Class and Star Alliance Gold.
Overall this is a very nice initiative by LOT. The design is very elegant and gives an excellent first impression and and ann excellent start of the trip. A departure experience which is almost completely separate, just the way it should be at all airports in the world.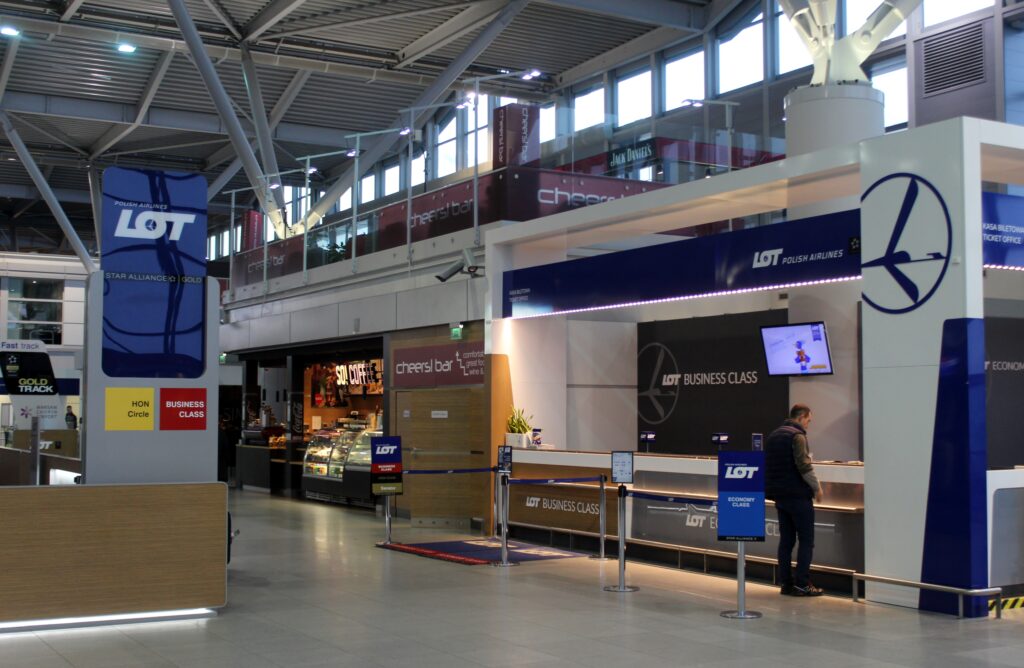 However for some reason you can not use this check-in area if you travel on Lufthansa, Swiss, Austrian and Brussels Airlines, even though they are all part of both Star Alliance and the Miles & More program (just like LOT) and are probably handled by LOT in Warsaw. There is a separate check-in area for the Lufthansa Group in another part of the departure hall.