Although the newer Belfast George Best City Airport, situated next to the port in downtown Belfast, is quite modern the situation is a rather different one at the larger Belfast International Airport, also known as Aldergrove. The terminal complex here does not seem to have changed much since the 80s and everything feels grey, old and worn.
The entrance to the airport is a rather sad looking one, certainly no flashing neon signs here.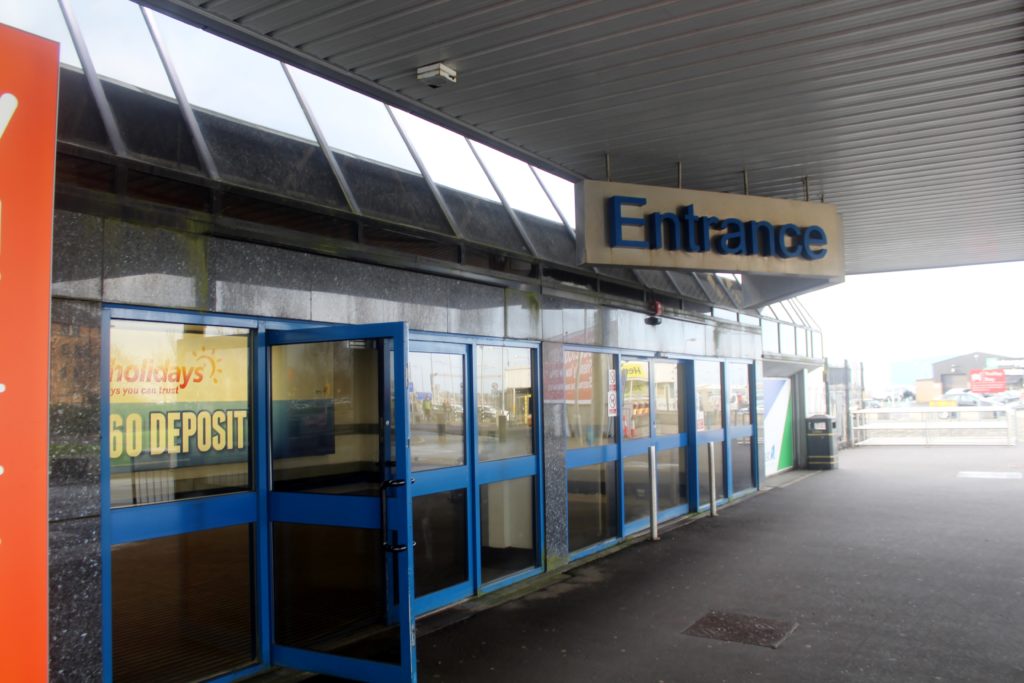 Although the shopping area in the transit hall after the security control is somewhat more modern the two concourses with the gate areas obviously have not changed much in the past decades. There are no screens at the gates showing the flight number, the destination and what part of the boarding process the flight is in. Instead the gate staff just turn on a lamp next to the gate number saying "Boarding now". Other than that the passengers just have to listen carefully during the announcements.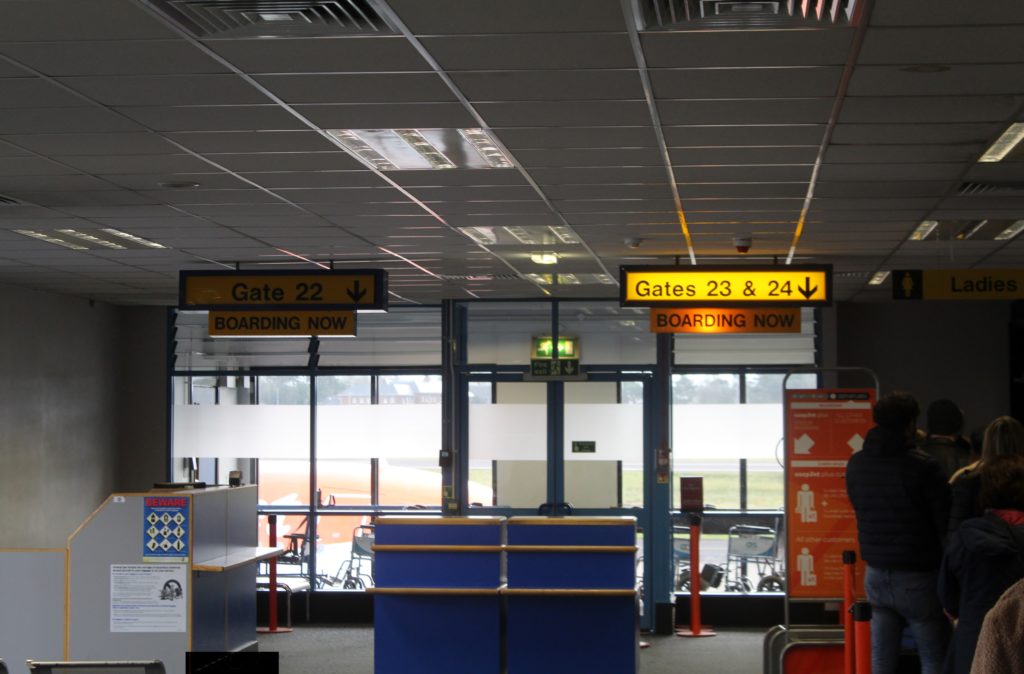 The only good thing at the airport is the lounge, the Causeway Lounge, which actually turned out to be quite pleasant with inspiration from Giant's causeway.