An early morning flight with the standard SAS breakfast box which is offered for free in SAS Plus (premium economy) and available for purchase in SAS Go (economy class) on virtually all intra-European flights.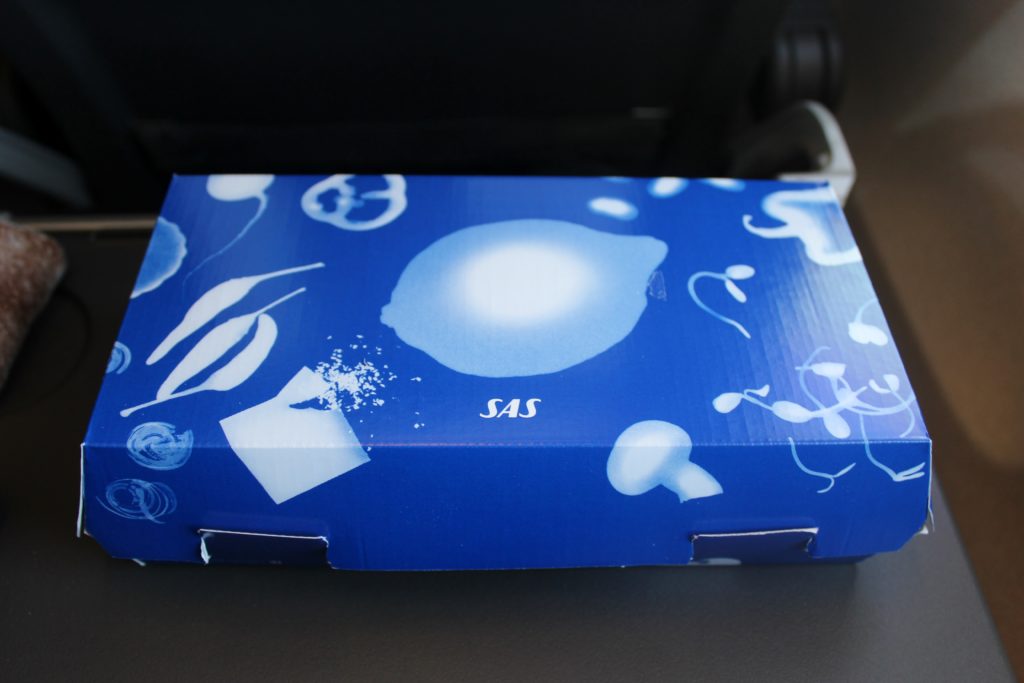 The box now has a new blue design and contains yoghurt, cereals, orange juice, ham, cheese and sometimes marmalade. Coffee, tea and bread rolls are offered by the cabin crew. After you have finished your breakfast you simply put everything back and close the box, which makes it easy for the crew to collect them.
The breakfast box does its job and contains most breakfast items usually included in a continental breakfast, but the concept is a bit uninspiring, especially if travelling in the premium cabin.