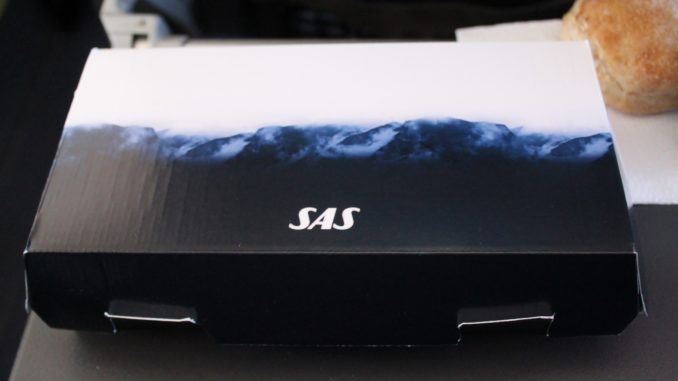 In April 2017 SAS introduced the new cube boxes in SAS Plus, the premium cabin on intra-European flights. The new cube box was to be used for all major meals – breakfast, lunch and dinner. The idea was to have a box which did not take up too much space on the tray table, so there would be space for other things such as a notepad or a tablet.
However the concept did not work particularly well for the breakfast service. Everything in the breakfast cube had to be unpacked anyway and placed on the table. In fact it was even worse than the old box since you had to place the bread rolls directly on the tray table, which could be dirty. The reactions came quickly and now SAS has finally reversed the decision and the old breakfast box has been introduced.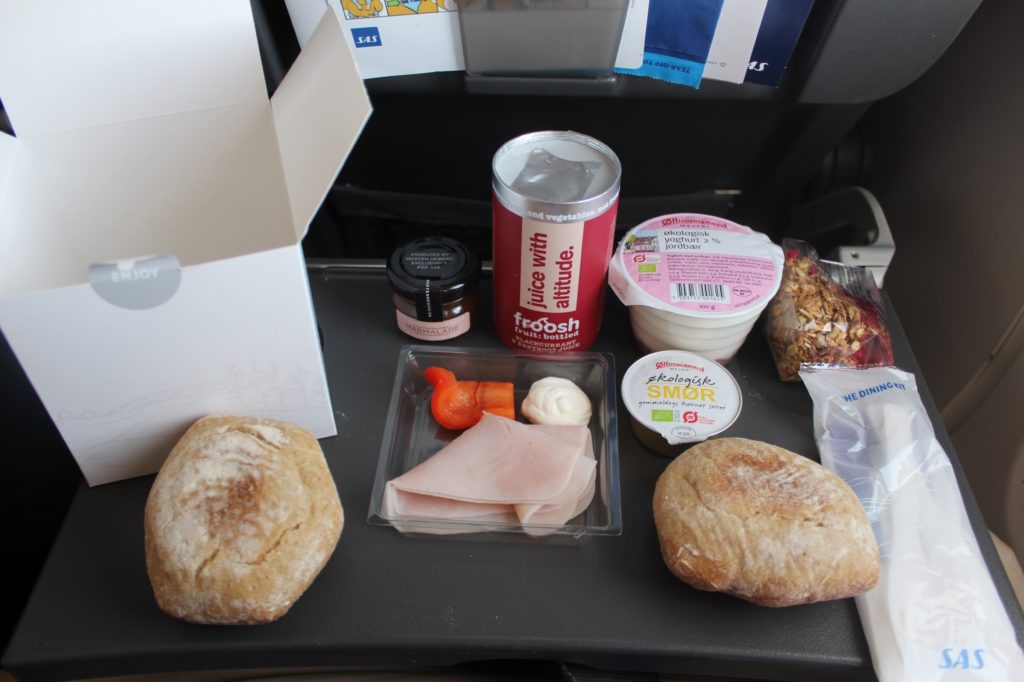 The breakfast box is basically the one which was used before the cube box but in the latest colours in white, dark blue and black, just like some of the lunch and dinner cubes as well as the mugs.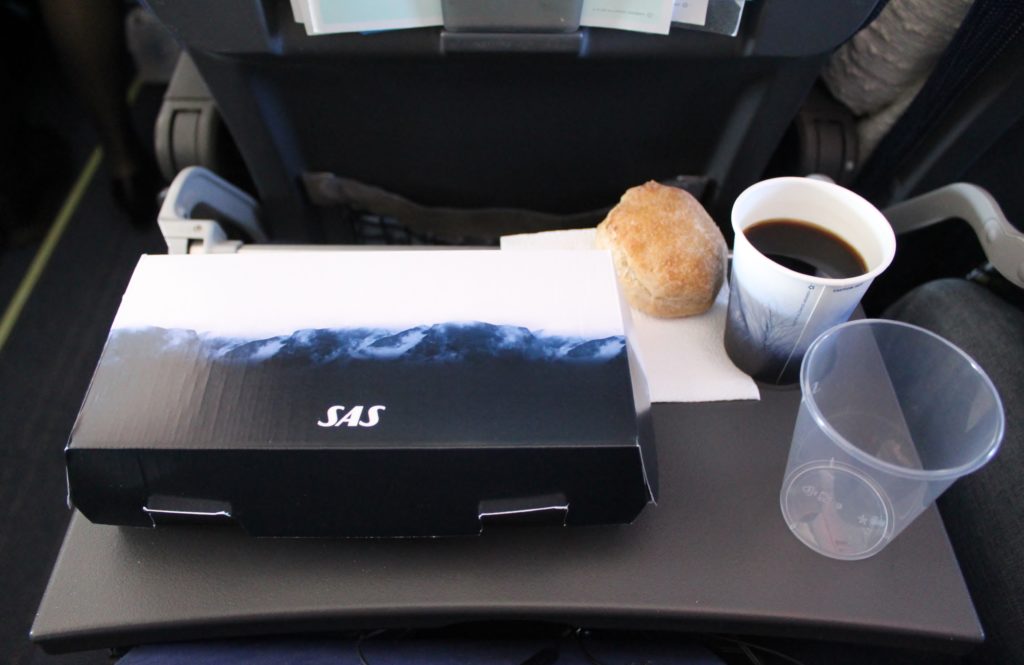 The breakfast box contains butter, cheese, ham and tomatoes, yoghurt and cereals and a smoothie. Just like before coffee, tea, bread rolls, and any other drinks you may want, are served separately.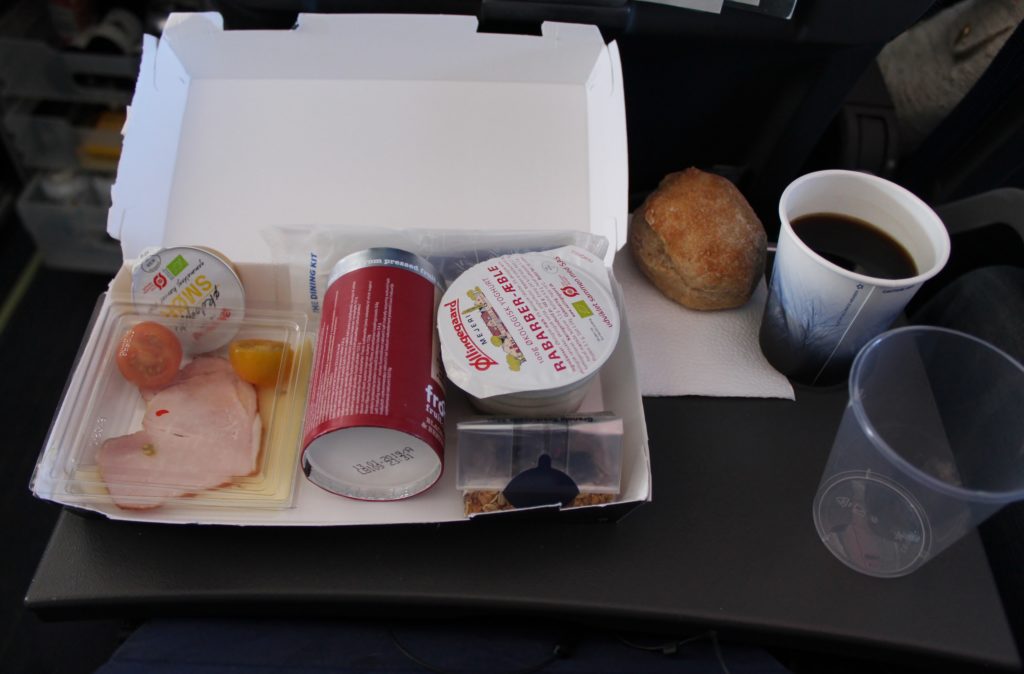 The breakfast box is served free of charge in SAS Plus (premium economy) and can be purchased in SAS Go (economy class). On flights lasting at least 60 minutes the box can also be pre-ordered.