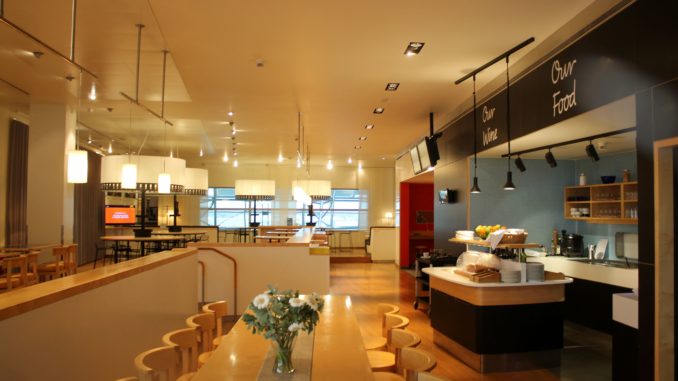 Where is it?
The SAS lounge in Brussels is located in the Schengen area of the airport in terminal A. It is located on level 2, on top of the escalator opposite gate A42, in the same area as the Brussels Airlines lounge and the Iberia lounge.

How do I get in?
Passengers in SAS Plus as well as Star Alliance business class passengers get in. Access is also given to Star Alliance gold card holders travelling the same day on SAS or another airline in the Star Alliance.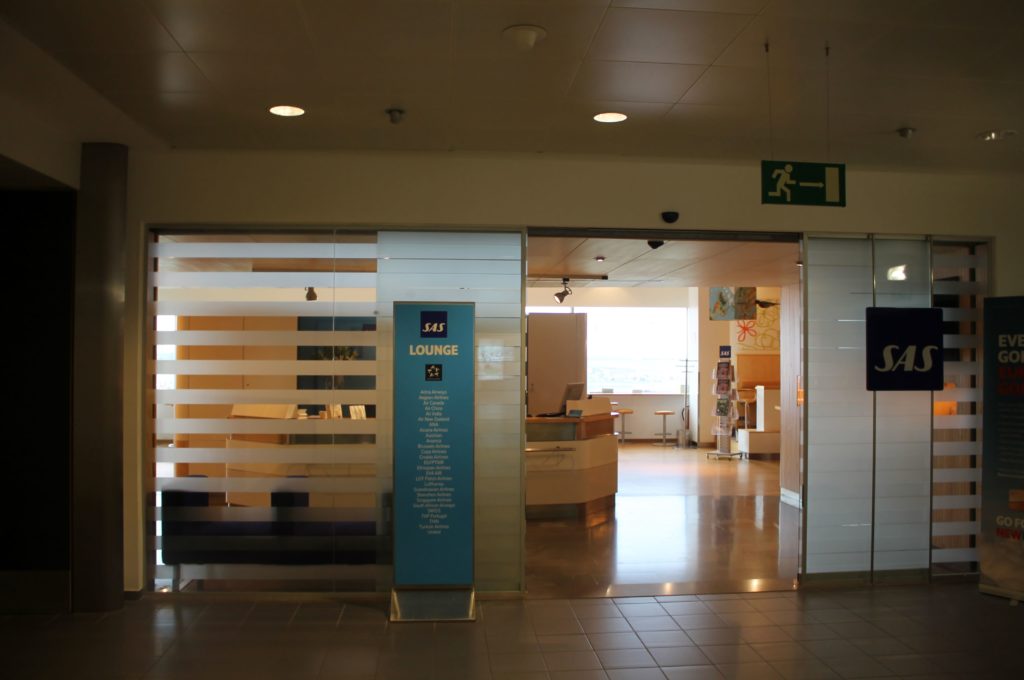 What's it like?
The SAS lounge is basically divided into two parts – a seating area and a restaurant area. The lounge reception is located right between the two areas.
The restaurant area now has the new SAS lounge design with the large characteristics circular lamps. The new bar stools and tables are also there and in the same area there are two TVs.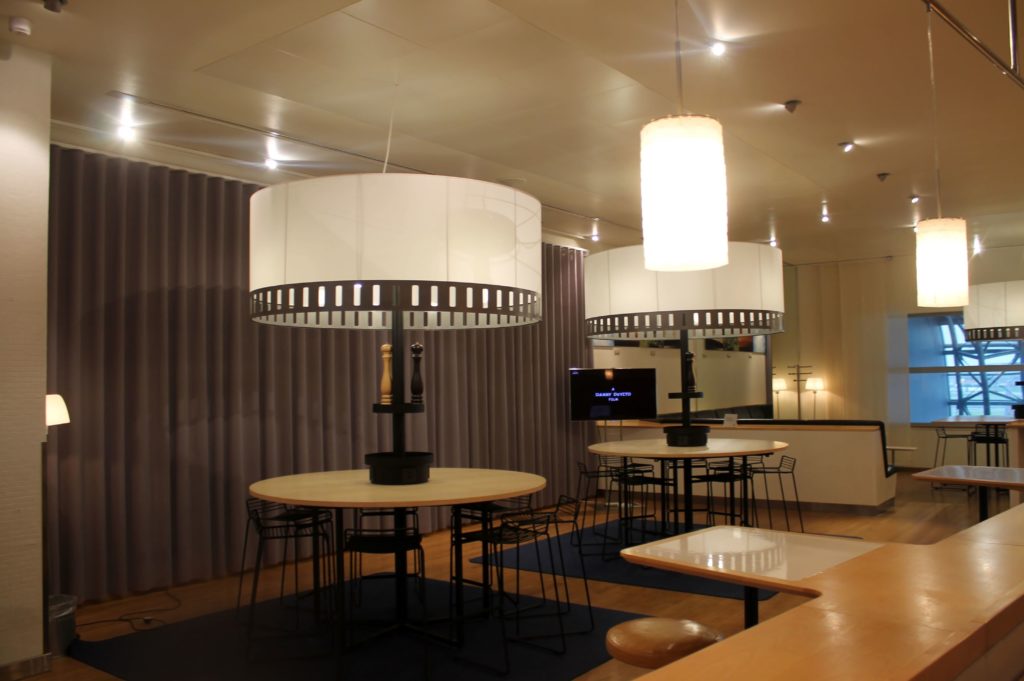 In the main seating area of the lounge there are panorama windows with a reasonable view of the apron. This also means there is plenty of natural light during the day.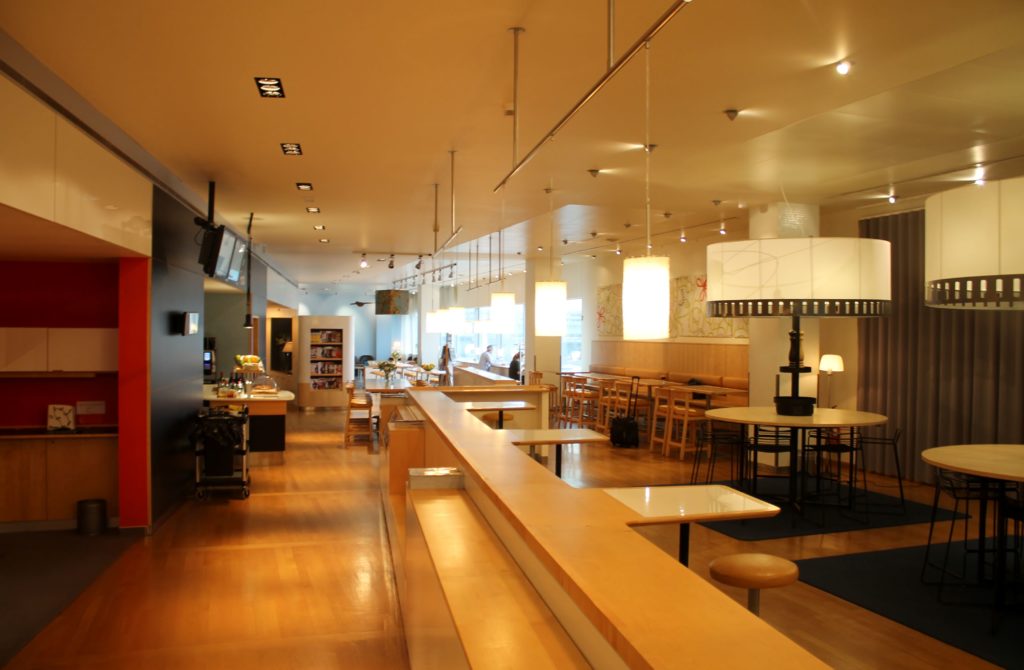 The seating area has the new black and grey armchairs, the same ones available in the business lounges (SAS lounges) in Scandinavia.
Food and drinks
The self-service buffet is located in the restaurant area and also has the new lounge design but with traces of the old lounge design with the light blue walls and the furniture in light wood.

The food is rather limited and not as extensive as the selection in the SAS lounges in Scandinavia. Bread rolls with cheese and ham are offered as well as salad and vegetables, cheese and crackers, yoghurt, snacks, fruits, cookies and some kind of cake or dessert.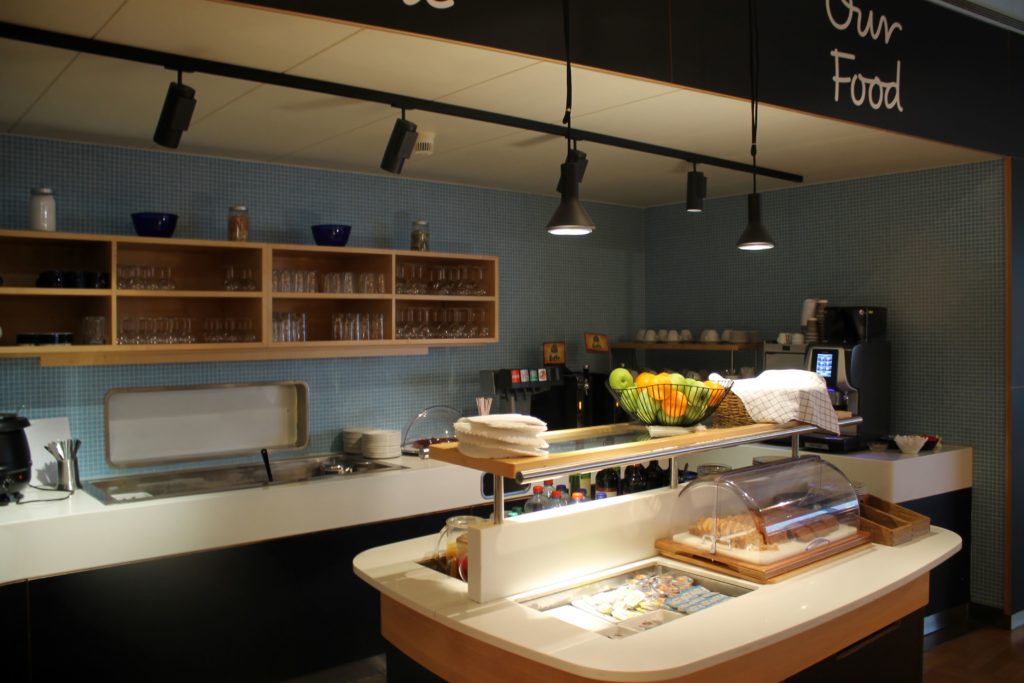 What is missing is something more substantial to eat. Preferably something hot but at leasts some cold cuts or a pasta salad.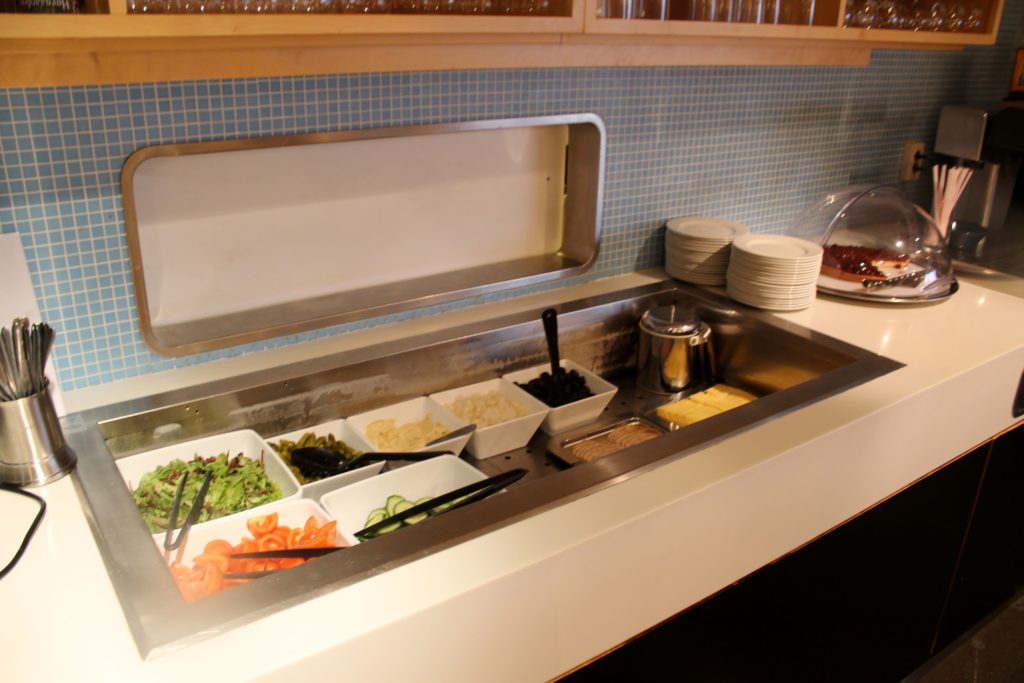 The drinks selection includes red and white wine, Leffe beer on tap, juices, sodas and mineral water. No spirits are available. There is also a coffee machine.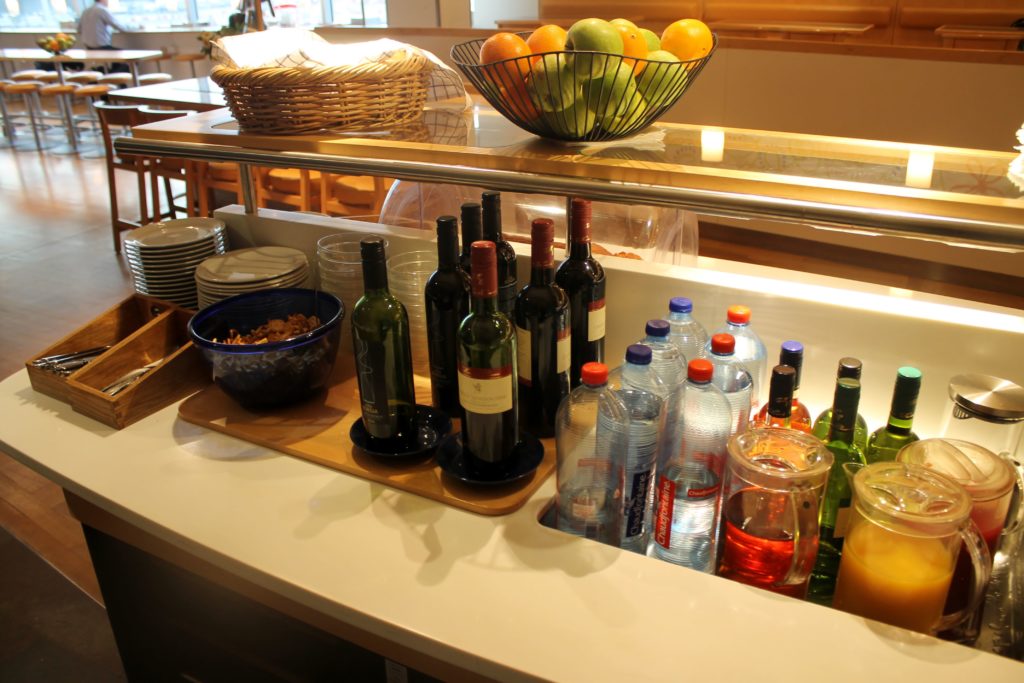 Facilities
Free wireless internet is offered in the lounge, the password is available at the reception desk. There is also a business centre with three internet computers. Restrooms are available in the lounge but there are no shower facilities.

An excellent selection of newspapers is available including Swedish, Danish, Norwegian, Finnish and Belgian editions as well as a few international papers in English. There are also plenty of magazines in the lounge, including Scandinavian, Belgian and international ones.
Final impression
A standard SAS lounge with a mix of the old lounge design and the new lounge design. Most lounge facilities are offered such as newspapers and magazines, a business centre, wireless internet, a self service buffet and restrooms but there should be a bit more to eat.

The brand new Brussels Airlines The Loft Lounge has a lot more to offer in terms of facilities, food and drinks but on the other hand it can be far more crowded