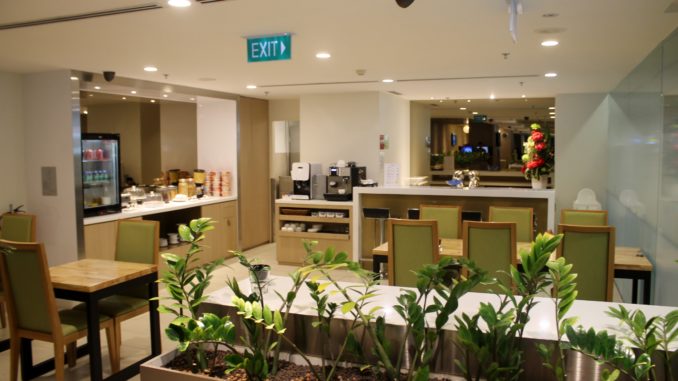 Singapore Changi airport has a goal that all arriving passengers should be checked in at the hotel in downtown Singapore within an hour of landing, and that is including immigration, baggage reclaim and customs. A very ambitious goal which they actually manage, most of the time, at least when taking a taxi from the airport. This is also the reason why Singapore Airlines does not operate an arrivals lounge the airport.
However there might be situations when you really need to stay at the airport after arrival, or when you arrive very early in the morning and it is simply too early to check in at the hotel.
And now, finally, an arrivals lounge has opened at the airport, in terminal 3, the newest terminal mostly used by Singapore Airlines and a few Star Alliance carriers. However as the lounge is located landside and since all terminals are connected it can easily be used by all arriving passengers.
The new lounge is called "The Haven by Jetquay" and as the name suggests it is indeed operated by Jetquay. It is open 24 hours and offers comfortable seating and a small buffet area with drinks and snacks. There are also showers and nap rooms, available at a charge.
The lounge can be accessed by paying directly at the reception desk or by using various credit cards and lounge cards such as Priority Pass.