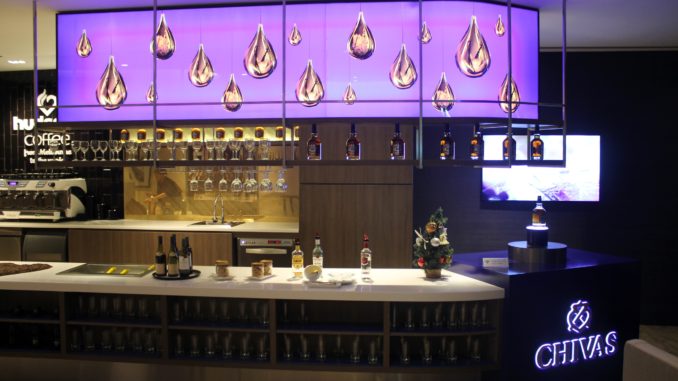 Currently visiting the Dnata Lounge at Singapore Changi airport terminal 1, which opened just a few days ago. This lounge replaces the old and rather worn Skyview Lounge in terminal 1, which used to be a Cathay Pacific lounge, which the furniture and the interior gave a hint about until the very end. But now that lounge is gone, and I will not miss it at all.
The new Dnata Lounge in terminal 1 has a Japanese-inspired interior and is in fact quite nice. A huge improvement compared to the old lounge. And there is a whisky bar as well. Not that Chivas Regal is the best whisky brand on the planet, but still a rather nice feature that makes the lounge stand out.
I just love these creative and very innovative efforts, whenever the lounges make them and whenever I manage to find them. And although I usually prefer a single malt over a blended whisky, Chivas Regal is actually not that bad.