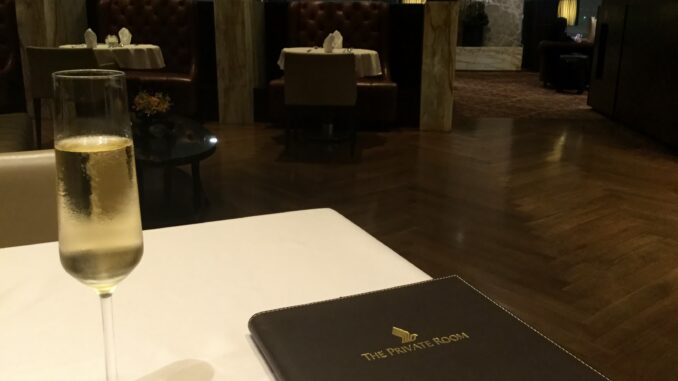 The Private Room is the first class lounge of Singapore Airlines at Singapore Changi airport terminal 3. To get in here you need to travel in Singapore Airlines First Class or Suites. There is no The Private Room in terminal 2, just a regular first class lounge.
In terminal 3 The Private Room is located inside the regular Singapore Airlines First Class Lounge, which is available also to first class passengers of other Star Alliance carriers. To get to The Private Room you need to present your boarding pass or lounge invitation at the lounge entrance, someone will then escort you through the first class section and to the entrance of The Private Room where the staff working there will take over.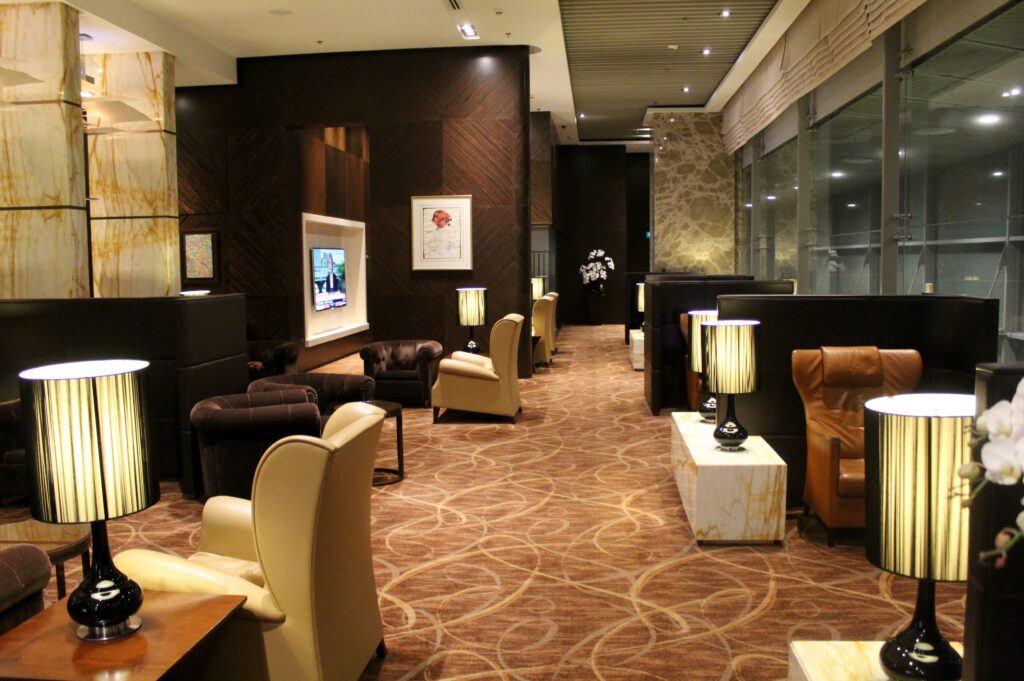 The rules say that you not only have access to The Private Room on departure when travelling in Singapore Airlines First Class or Suites, but also on arrival. I arrived in Singapore on a flight in Singapore Airlines new Suites, connecting to Malaysia Airlines Business Class to Kuala Lumpur. The connecting flight would certainly not give me access, being on another alliance, in another cabin class and even departing from another terminal at Changi, but the incoming flight in Suites would be enough for access.
I had one hour and 40 minutes before my next flight, which I figured would be enough for a proper visit to get something to eat before I had to leave and head over to terminal 2, the terminal used by Malaysia Airlines. On top of this the incoming flight was slightly early, which meant I got about 45 minutes in the lounge.
I presented my incoming boarding pass at the entrance and was immediately granted access with no arguments whatsoever. They did ask me though about my connecting flight and I briefly mentioned about my itinerary. They just advised me to keep an eye on the time and not to leave the lounge too late to have time to change terminal and pass through security.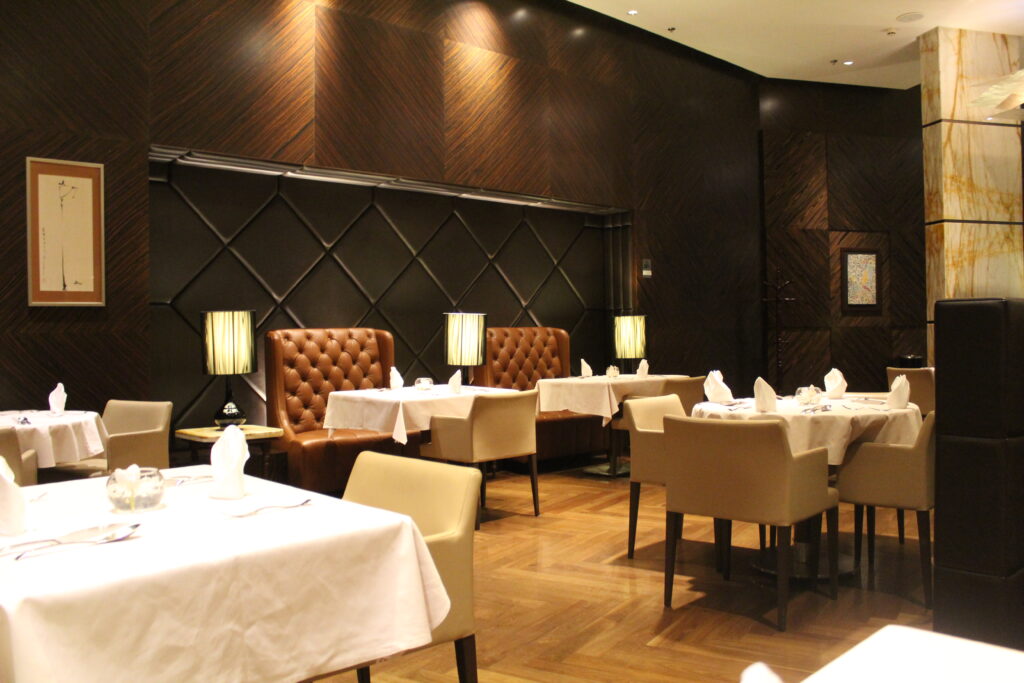 I was welcomed by a lounge attendant in The Private Room and told him I wanted to get something to eat and was promptly escorted inside the a la carte restaurant and to a table of my choice. The restaurant is incredibly elegant in my opinion and really gives an excellent first impression. There was not a single person in there when I arrived.
He asked me if I wanted something to drink and I ordered a glass of champagne, a glass of Dom Perignon 2009.
I was also given the menu and the drink list and he told me he would be back in a few minutes to take my order.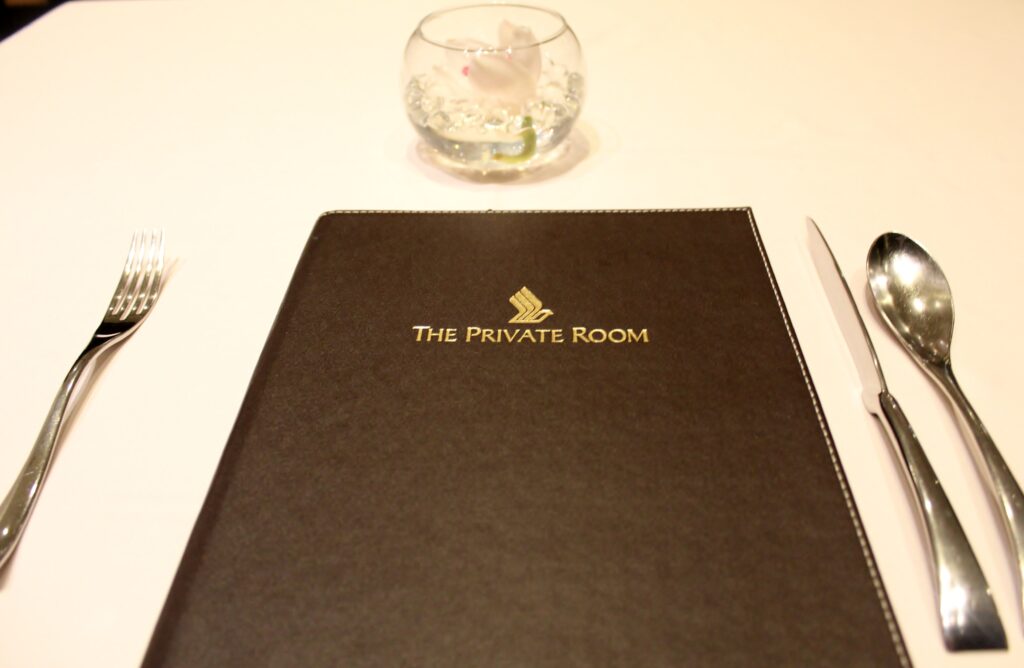 The menu itself is quite extensive and includes several starters, main courses and desserts and with a combination of both Asian and Western dishes. On top of this there are some vegetarian options and a few snack dishes for those who prefer something light. Overall, although you can have a three courses dinner it should be said that the dishes are quite small. You can easily manage two main courses if you are hungry.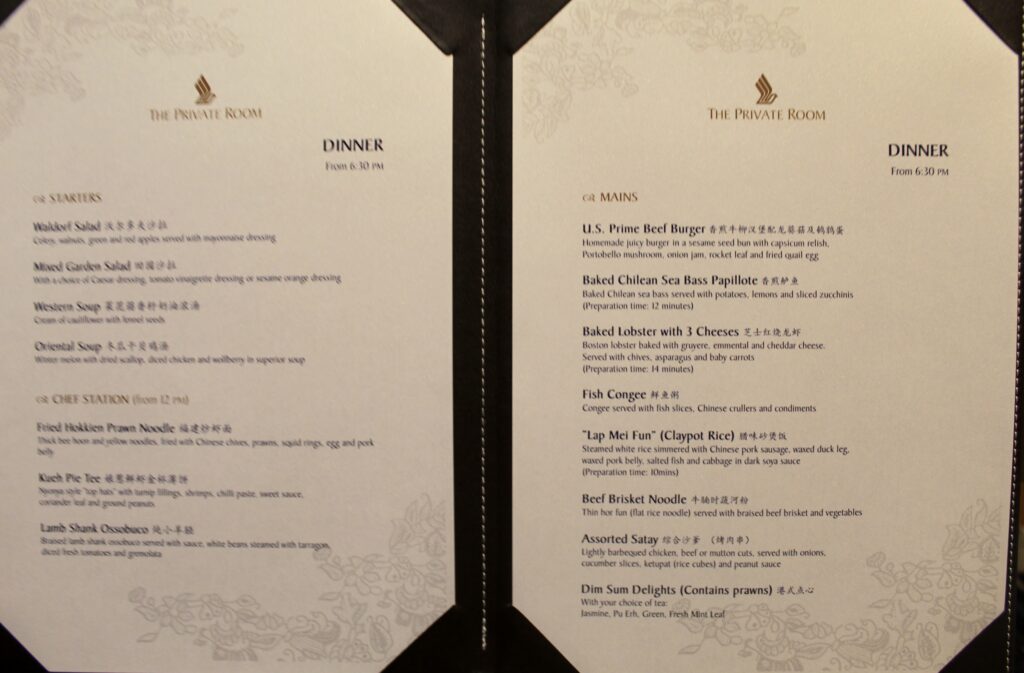 About three minutes he was back and took my order and my table was prepared for the meal.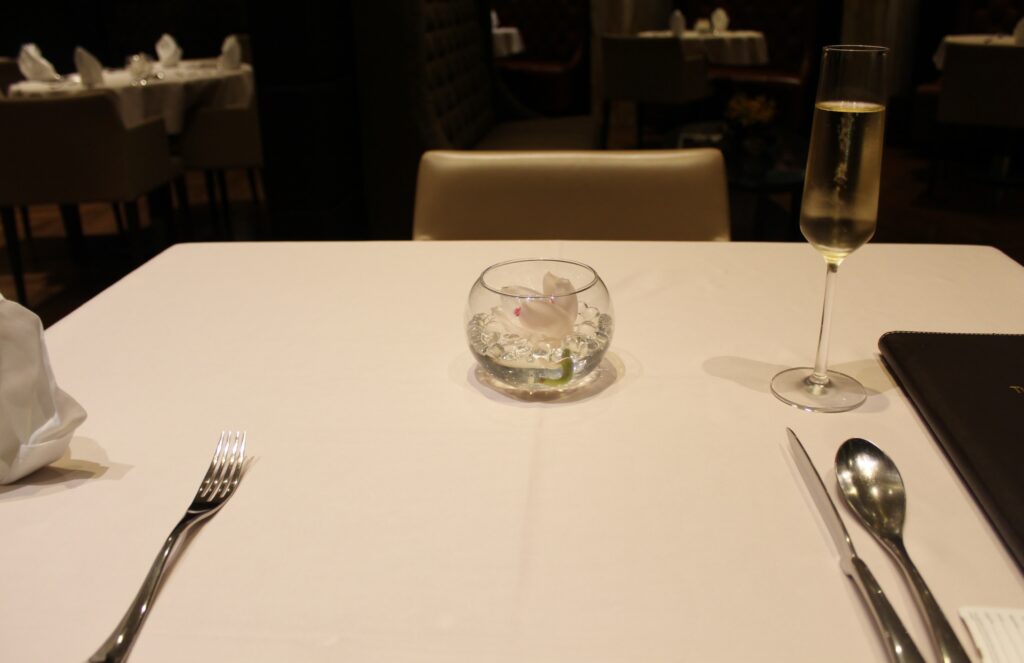 If you want something lighter to eat or just do not have time to wait for a hot meal to be prepared there is also a small self-service buffet area with some snacks, including sandwiches, canapés and salads.
Given the limited time in the lounge I skipped a starter and went straight for the main course, the US Prime Beef Burger, a signature dish in the lounge. A top-up of the champagne was also arranged. Otherwise they do have a rather nice wine selection in the lounge with two reds and two whites.
The US Prime Beef Burger was tasty and prepared perfectly, but again, the portions are quite small.
For dessert I ordered the strawberry cheesecake ice cream dessert and a cup of black coffee.
From my previous experiences they are quite good when it comes to the presentation of the desserts, and this was no exception.
Just as I had finished my coffee it was time to leave the lounge and head over to terminal 2. Everything worked perfectly and I was happy I had time for a proper visit, even though I would happily have stayed another 30 minutes to have something more to drink, but my flight to Kuala Lumpur was the last for the day.
Final impression
This was my sixth visit to Singapore Airlines The Private Room. The first visit was in 2010 when the lounge was completely new.
Overall the lounge is stylish and very elegant and the staff are incredibly friendly and accommodating and the service equally attentive. You will not be disappointed in that aspect. But since the opening about a decade ago so many other great first class lounges have opened around the world, lounges which have some kind of fun, interesting and innovative concept and where the atmosphere is something that really makes an impression.
To be honest there is nothing of that here. Surely The Private Room is a very tranquil place, an oasis at the buzzling Changi airport, and of course you can get a glass of a rather decent champagne But at the end it is really just a regular airport lounge, just a very quiet and elegant one.
But I very much enjoyed my visit this time and I was happy everything worked out they way I hoped. The food and drinks were tasty and the staff most accommodating. And I am sure they also kept an eye on the time for me, as I know they have done in the past.