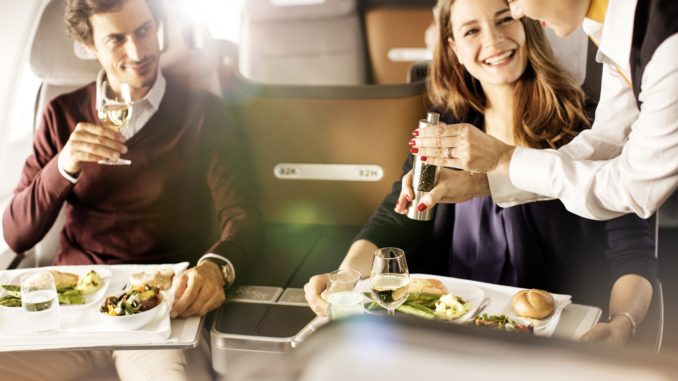 Following the collapse of Air Berlin, Lufthansa today announced they will resume longhaul services from Berlin Tegel for the first time since 2001. The first longhaul service will be a new route from Berlin to New York.
The new route will be launched 8 November 2017 and will be operated five times per week, on Mondays, Tuesdays, Wednesdays, Thursdays and Saturdays. The aircraft type will be an Airbus A330-300.
The flight will depart Berlin Tegel at 5.35 pm, arriving at New York JFK at 9.35 pm. The return flight will leave late at night and will arrive back at Berlin Tegel airport at 12.15 the following day.
The Airbus A330-300 in the Lufthansa configuration features 8 first class seats in a 1-2-1 configuration (however there are also A330 aircrafts without a first class cabin), 30 or 42 business class seats in a 2-2-2 configuration, 21 or 28 premium economy seats in a 2-3-2 configuration, and 145, 177 or 185 seats (depending on exact A333 version) in economy class in a 2-4-2 configuration. According to the press release no first class will be sold though.
Lufthansa will also resume Düsseldorf–Miami next winter with three departures. A route which was previously also operated by Air Berlin. Flights will be available three days per week on Mondays, Wednesdays and Fridays. The flight will depart Düsseldorf at 12.05 pm arriving in Miami at 5.50 pm. The return flight will depart at 7.30 pm and arrive back in Düsseldorf at 9.30 am the next morning. The aircraft type will also be an Airbus A330-300.
During the next year Eurowings will also start at least seven new longhaul routes from Düsseldorf, again most likely as a direct consequence of the Air Berlin bankruptcy.
Read all Lufthansa reviews here!
Read all articles about Lufthansa here!