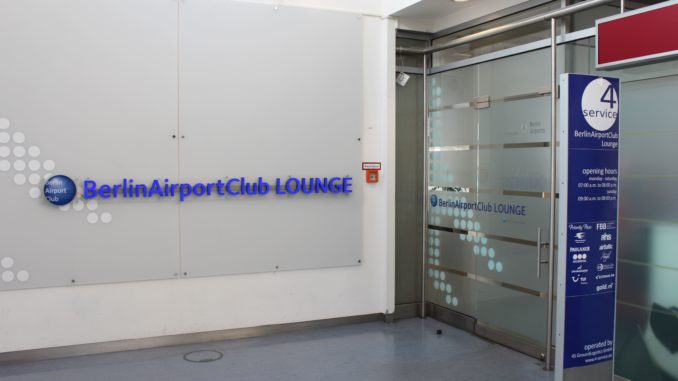 Where is it?
The Berlin Airport Club Lounge is located in the main terminal building, the building usually referred to as 'Terminal A'. The lounge is rather well hidden inside the terminal. Passengers wishing to visit the lounge should head to the large central hall in the terminal and proceed through the small corridor right below the large departure and arrival boards. The lounge is located on the first floor, on top of the escalator.
How do I get in?

This is the only third-party lounge at the airport and the only lounge accessible with lounge cards such as Diners Club and Priority Pass. A few airlines which are not members of any of the major alliances also use the lounge, just like a few German tour operators.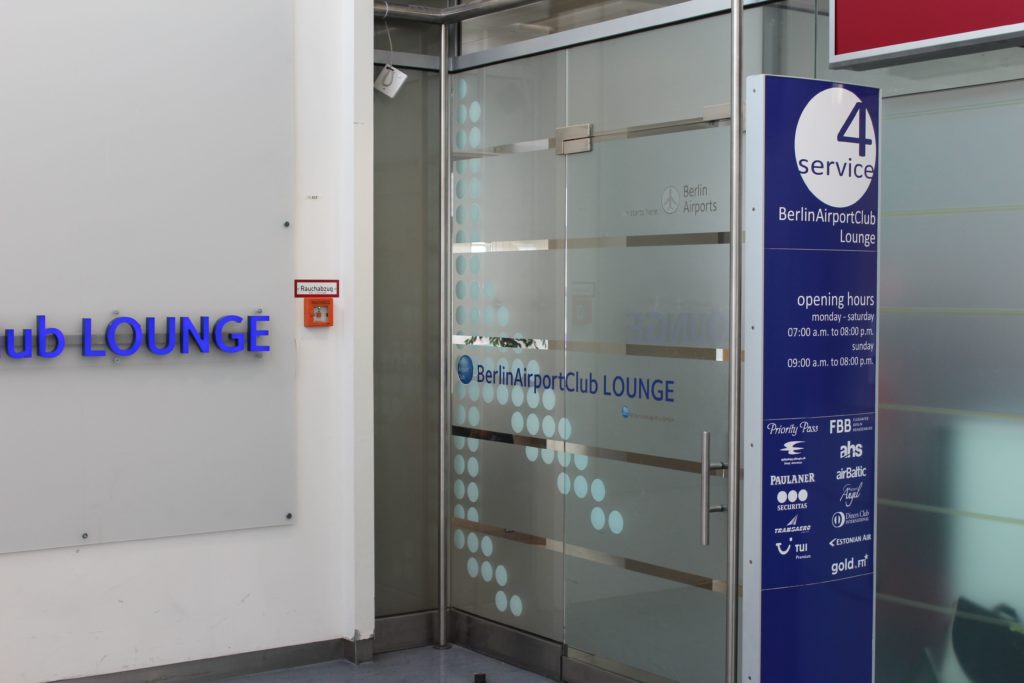 What's it like?

The lounge is small, basically just one large room with seating capacity for around 30 guests. That is not much to speak of considering this is the only pay-in lounge at the main airport of the German capital and at peak times the lounge can be very crowded. After the small lobby and reception area in a corner of the lounge there are different seating areas with either restaurant-style tables and chairs or large black leather sofas.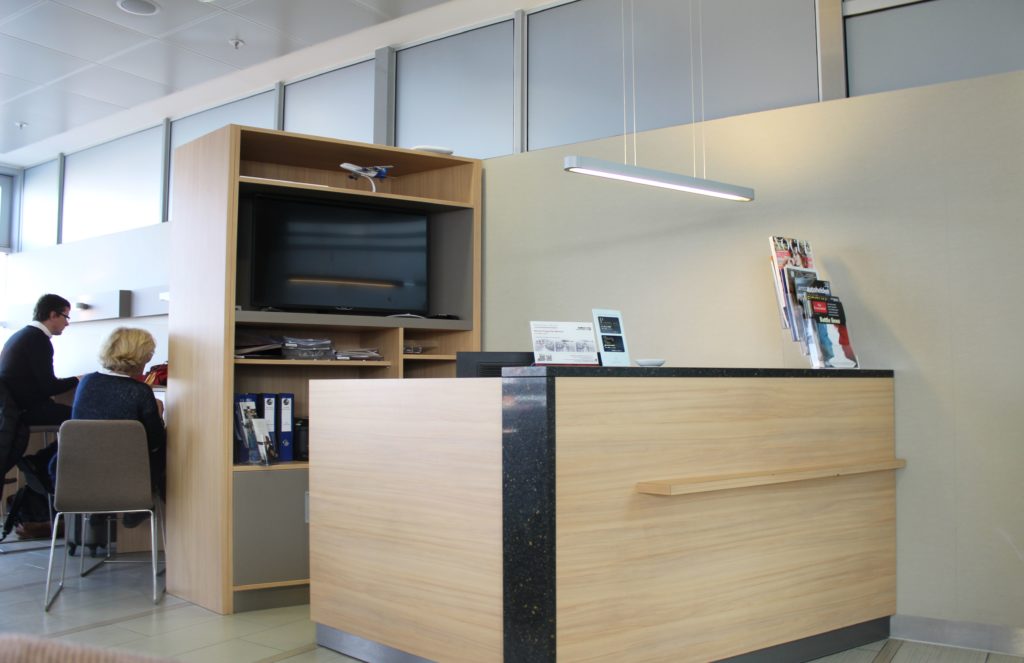 The lounge has a limited view of the drop-off area and the car park at terminal A. Not much to see really, but at least the large windows provide some natural light.
Food and drinks

The self-service buffet is located in a corner of the lounge, at the opposite end from the large windows. The drinks selection includes several German beer brands, red and white wine, a standard selection of spirits and of course soft drinks, coffee and tea.
The food selection is far more limited and basically consists of snacks such as cookies, cheese and crackers, crisps, nuts and fresh fruits. There is nothing substantial to eat such as sandwiches or cold cuts.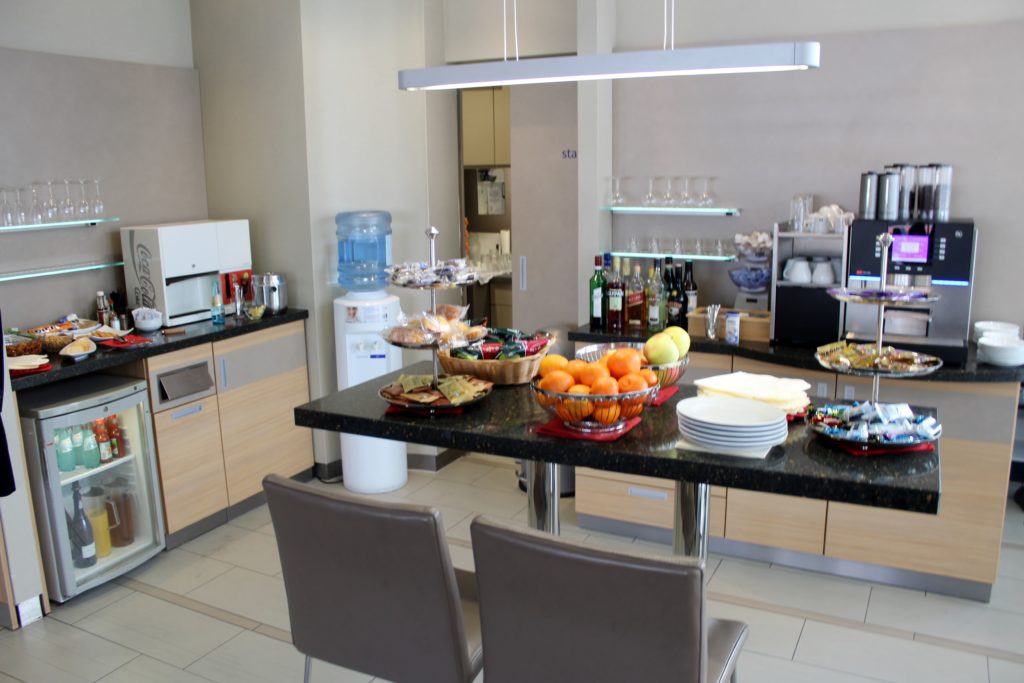 Facilities

Free Wi-Fi is available in the lounge and the password is available at the reception desk. A standard selection of German and international newspapers is available from a rack.
There are no restrooms or showers in the lounge. The nearest restrooms are just outside.
Final impression

This is a small lounge which can be very crowded at peak times with capacity for only 30 guests. Limited selection of food and drinks and no view to speak of. But this is Tegel airport, an airport which should have been closed by now, and no matter what this is a nice retreat from the busy terminal and the only pay-in lounge at the airport