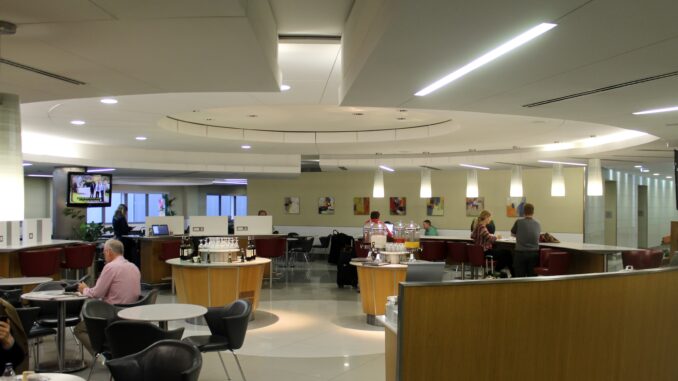 Where is it?

The lounge is located airside in the transit hall. To get there exit the main transit hall with the shops and restaurants and head towards the gates. Turn right when you get to the Qantas Lounge (if you use the main exit from the shopping area) and follow the signs for Lounge Area H. The lounge is not far away and there are many signs.
How do I get in?

The lounge is available to American Airlines and OneWorld business class passengers and members of the American Airlines Admirals Club program.
Passengers travelling in American Airlines or OneWorld in first class and OneWorld Emerald members have access to the superior American Airlines Flagship Lounge/First Class Lounge but can obviously also visit the Admirals Club. The entrance is the same for both lounges.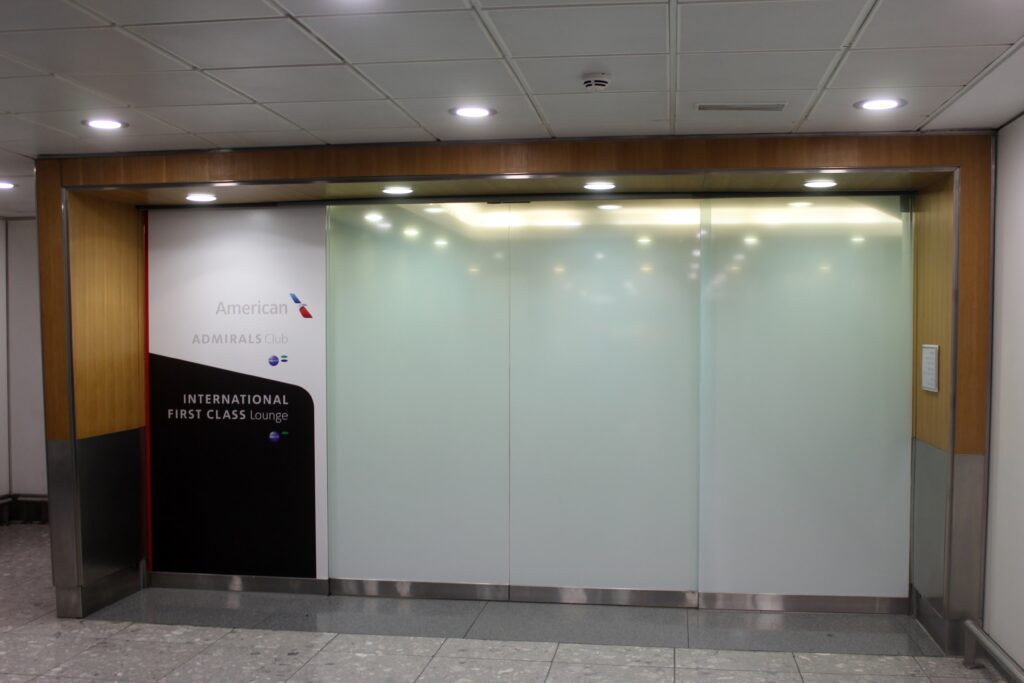 What's it like?

The lounge is very spacious with seating for 230 guests. The entire lounge is basically built around the circular-shaped atrium with various seating areas and other lounge areas for different purposes in all directions from the 'atrium'.
The lounge is open during most of the day, from the early morning until early evening. Although the lounge can be fairly crowded at peak times when there are many departures to North America, at other times when there are few American Airlines departures the lounge it can be fairly quiet and pleasant.
Most of the adjacent areas to the atrium have seating areas with armchairs in black leather in different shapes.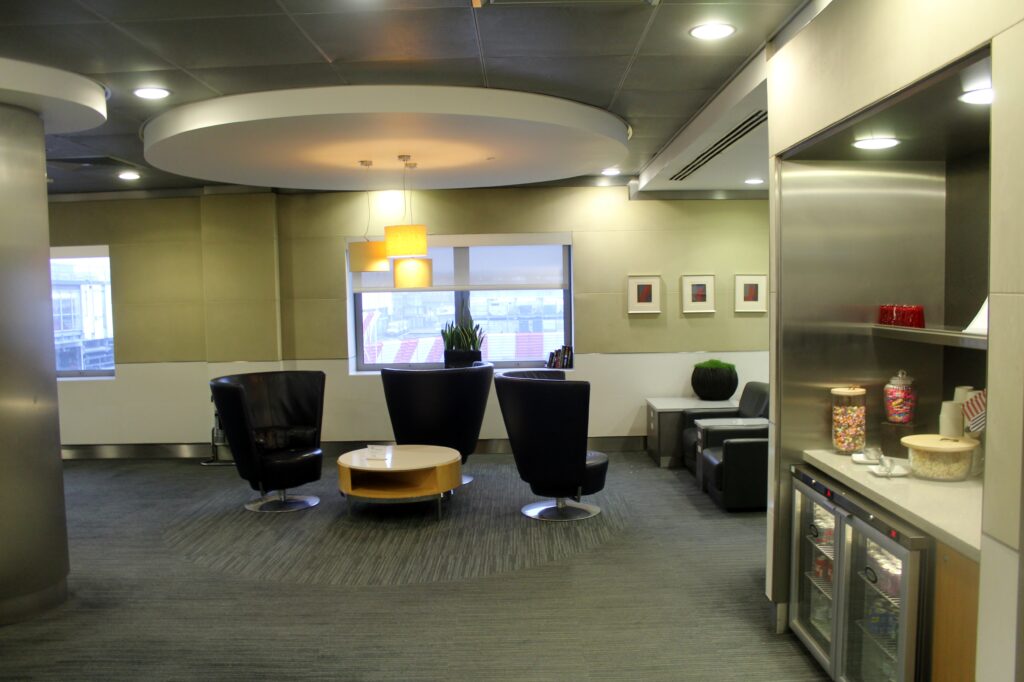 Food and drinks

The spacious self-service buffet area in the atrium offers some hot dishes, sandwiches, bread rolls, salad and vegetables, fresh fruits, cookies and sweets.
There is a good selection of drinks including beer and wine, a standard selection of spirits, different juices and sodas, and of course coffee and tea.
The food is catered by the Rhubarb Restaurant & Catering in London. There is also a second smaller buffet area next to the business centre with drinks and snacks.
Facilities

There is a quiet area for those who want to have a nap or for those who are just looking for a quiet atmosphere.
The business centre offers internet computers and there is free wireless internet throughout the lounge. There are also several TVs and a reasonable selection of newspapers.
Restrooms and showers are available inside the lounge and there is also a play area for children.
Final impression

A very spacious lounge with a reasonable selection of food and drinks. The interior is perhaps not spectacular but overall the lounge is quite well-maintained. And it is open during most of the day, from the early morning until early evening.