This is a good tip for those of you transferring in Doha, with a long layover and with access to the Qatar Airways Al Mourjan Lounge, which requires you to travel in Qatar Airways in business class (an economy class boarding pass and a frequent flyer card with Sapphire or Emerald status will not get you inside this lounge). The lounge actually has a quiet area, located behind the snack bar, to the far left after the reception area.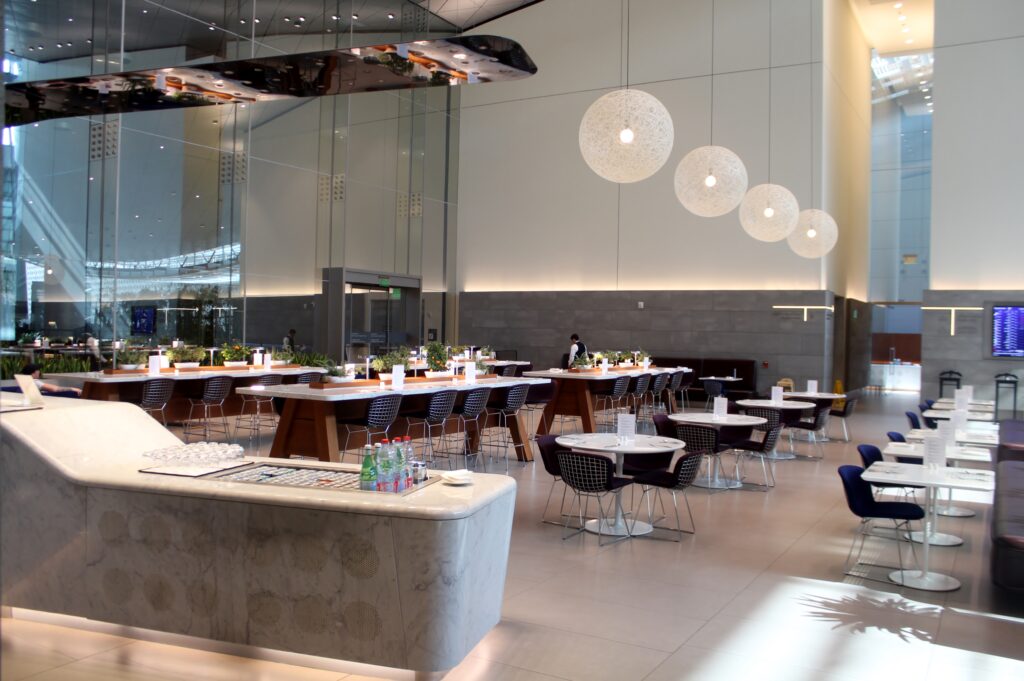 The quiet area has private booths available on a first-come-first basis if you want a nap or a proper rest. They are available free of charge but again, they are subject to availability and most likely they will prioritise passengers with long layovers.
And the private booths are actually rather spacious with a large sofa that can easily be used as a bed. There are also two armchairs and a TV.
Another good thing is that quiet area has its own reception desk where you get registered upon arrival, so they know which flight you are on and will make sure you do not oversleep and miss the flight.
I made use of the quiet area during a longer layover of around six hours, spending about three hours inside trying to get some sleep. After a fairly short night flight, which only gave about five hours of sleep, it was really terrific to be able to recharge the batteries. No bed clothes are provided though.