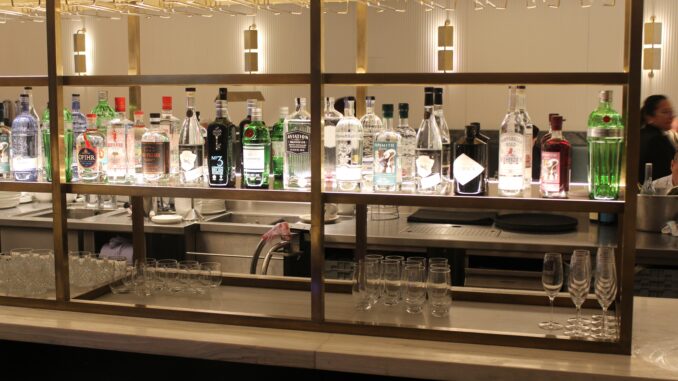 Back in the lovely Qantas Lounge at London Heathrow. Although there are three first class lounges at Heathrow terminal 3 I have access to as OneWorld Emerald, the Qantas Lounge (although 'just' a business lounge) is still well worth a visit.
The lounge opened in late 2017 in preparation for the launch of the first ever nonstop flight from the United Kingdom to Australia.
The lounge has a great manned bar on the lower floor where you can order all kinds of drinks, including various cocktails.
And the specialise in gin & tonics. There is an excellent selection available, including both a few standard ones such as Tanqueray and Beefeater and a few more unusual ones, including some Australian brands. Ask the bartender and they will happily mix whatever cocktail you want.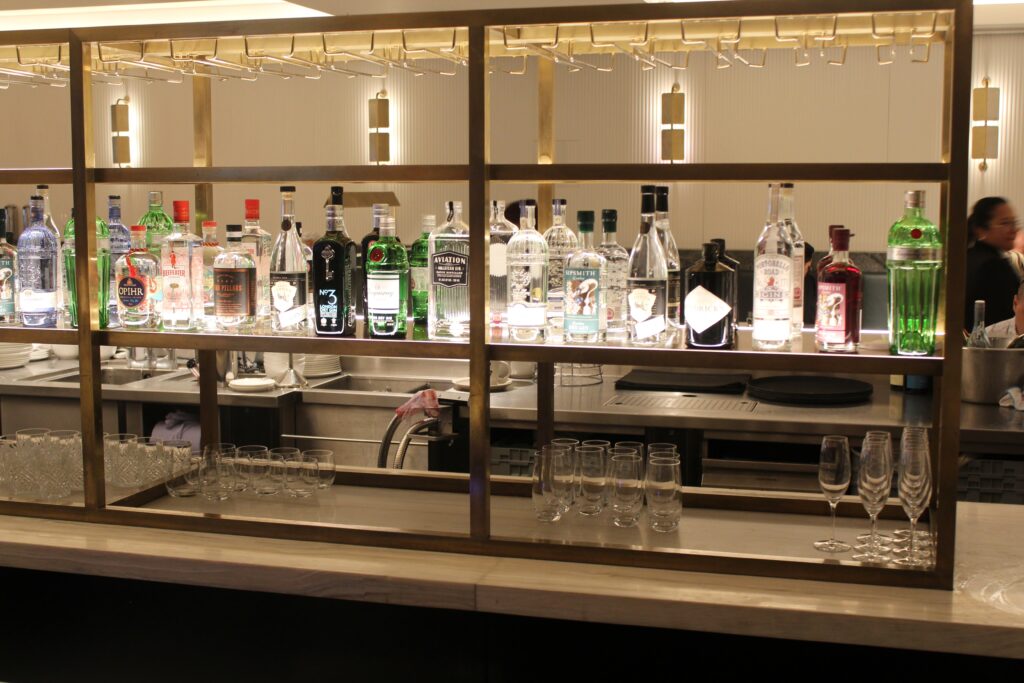 I decided to go for a No3 London Dry Gin this time. And I really like the nice crystal glasses they use in the lounge.