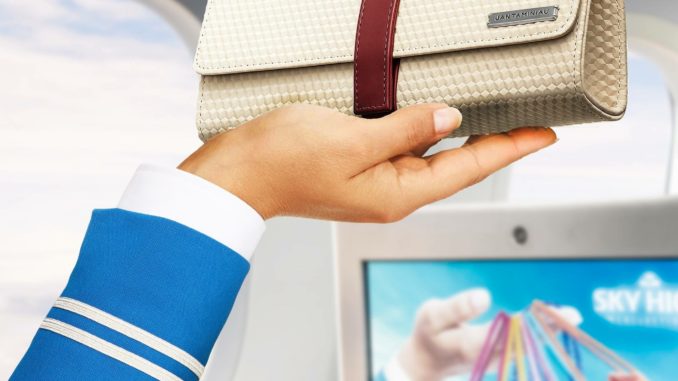 KLM has signed an agreement with Dutch designer Jan Taminiau who will design the new amenity kits in KLM World Business Class. The new amenity kits will be available onboard from Sunday 27 March 2016.
In total six unique bags for men and women will be created in 12 different colours and the idea with the design is that they can be used also after the flight. The first bag is a clutch bad inspired by a dress in Taminiau's haute couture collection. The second bag is a wallet, not very different from some of the previous amenity kits designed by Viktor & Rolf.
The new amenity kits follow the KLM product vision of 'International Dutch', which has also been the vision for the meal concepts onboard. In October last year KLM launched a partnership with Dutch chef Jan Boerma who creates menus in business class onboard with the same idea.