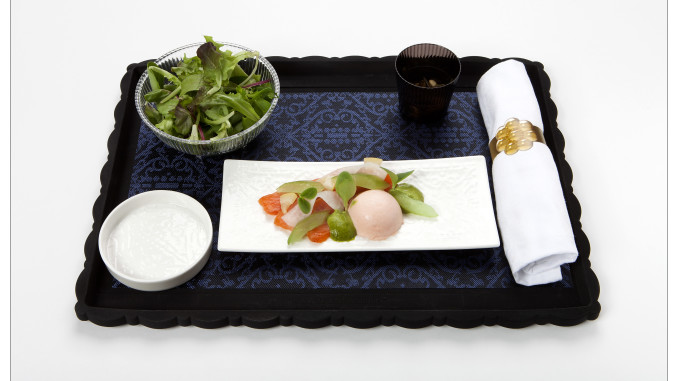 From 25 October KLM will work with a new chef to create new inflight dining on their longhaul flights from Amsterdam, Jacob Jan Boerma. He will create new menus for KLM World Business Class and will also be the first chef to do this for a full year
Jacob Jan Boerma currently runs the De Leest restaurant in Vaasen. The restaurant opened in 2002 and received its first Michelin Star the following year. In 2014 he achieved his ultimate goal, a third Michelin Star. The focus of the restaurant is French cuisine with cosmopolitan influences. The menus are based on fresh elements with local and organic products. In 2016 Boerma will also open a restaurant in the Grand Hotel Krasnapolsky in Amsterdam.
"KLM is once again proud to work with a chef from a Michelin three-star restaurant. This time it is Jacob Jan Boerma of restaurant De Leest in Vaassen who will be providing delicious meals with entirely their own signature. KLM's World Business Class passengers have always appreciated the meals designed by our top chefs and I fully expect Jacob Jan's menus to delight our customers", says Miriam Kartman, Executive Vice President Inflight Services.
Previously KLM has worked with Dutch chefs including Cees Helder, Margot Janse, Sergio Herman, Richard Ekkebus, Mario Ridder, Richard van Oostenbrugge and Jonnie Boer.
Jacob Jan Boerma has created four different menus for KLM World Business Class where he will continue working on the KLM vision of an "International Dutch" product. Here are a few snapshots: