In December 2017 Austrian Airlines announced they would renovate its Business and Senator lounges at Vienna Schwechat airport, giving them a facelift and a new design. The work would include the three business lounges and the two Senator lounges, but at the moment not the HON Circle/First Class Lounge.
A couple of days ago Austrian Airlines announced they had completed the renovation and reopened the first two lounges, the Schengen business lounge and the Schengen Senator lounge, and they also released a few first photos (that honestly did not do the lounges justice) but four days after the re-opening I was happy to pass through Vienna airport myself to have a proper look.
You can see the photos of the new Austrian Airlines Senator Lounge design here.
The new Austrian Airlines Business Lounge
The Schengen lounges are still in the same place as before, one floor above the Schengen gate areas. The Business Lounge is located to the right of the reception desk and the Senator Lounge to the left with the HON Circle lounge right behind the reception desk, between the two other lounges. Although as a gold card holder I was invited to use the Senator Lounge I asked if it was possible to have a look inside the Business Lounge as well to see the new design, which was of course not a problem.
The new Business Lounge has new furniture in mostly red, green and grey. Overall the design is much more colourful now than it was before the renovation but it also feels more relaxed and 'homey' now.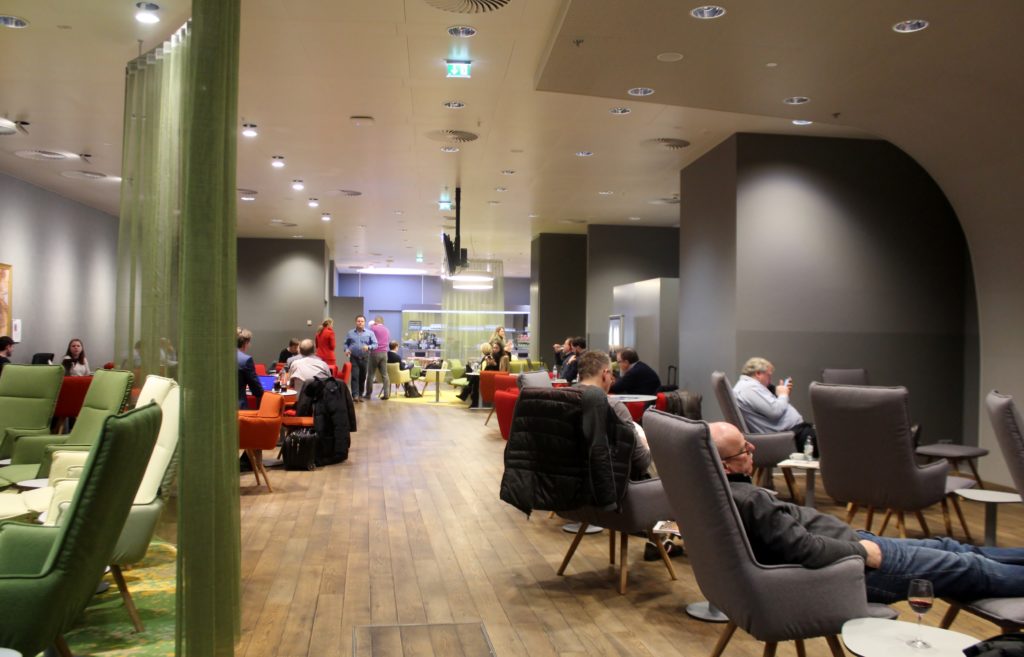 The lounge is divided into several different seating areas which all seem to have its own colour scheme, a concept which works quite well.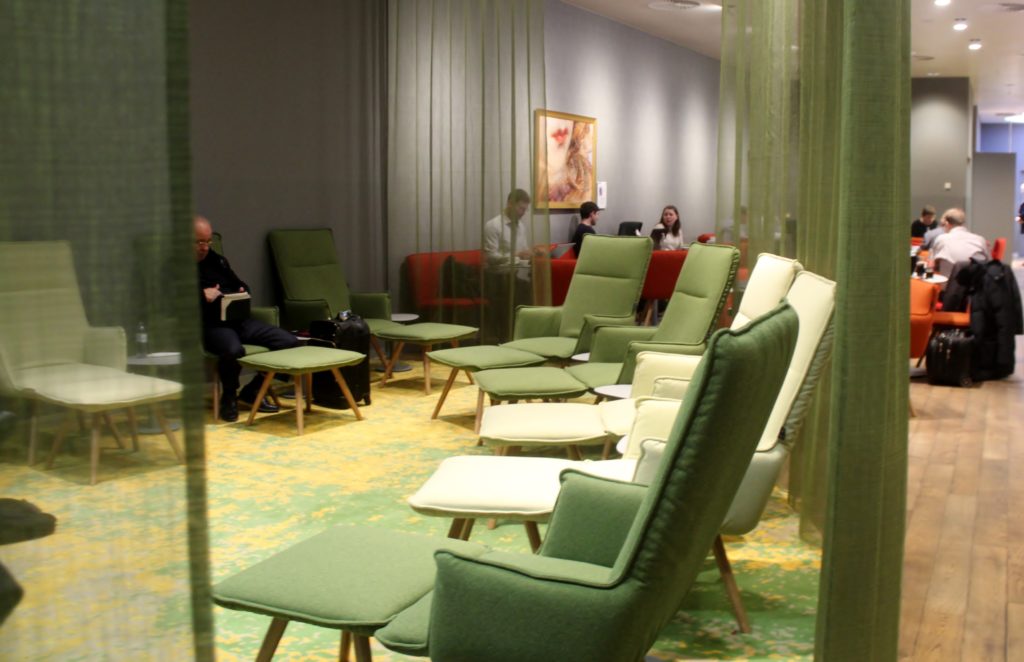 There is now also a quiet area where it is possible to have a rest or a nap between flights. There are six lounge chairs which are separated using grey or black curtains.
Although the quiet area is by no means sound-proof, at least it offers the possibility to get away from the hectic and noisy transit hall and to get some kind of rest during a busy day of travelling.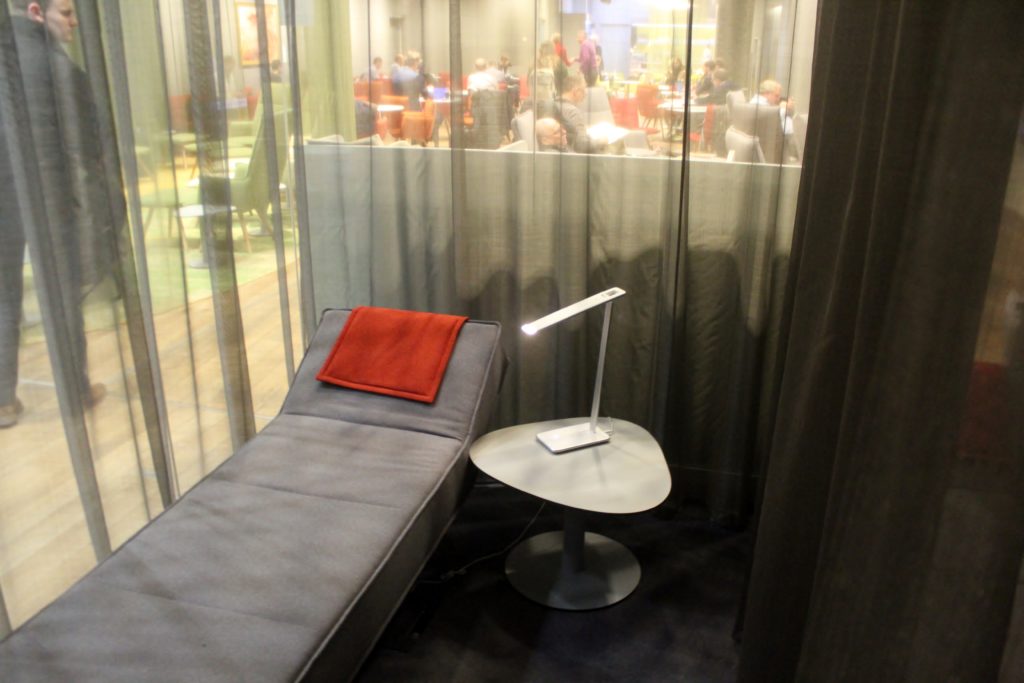 There is still a decent runway view from the lounge with seating along the panorama windows, but of course now with new seats.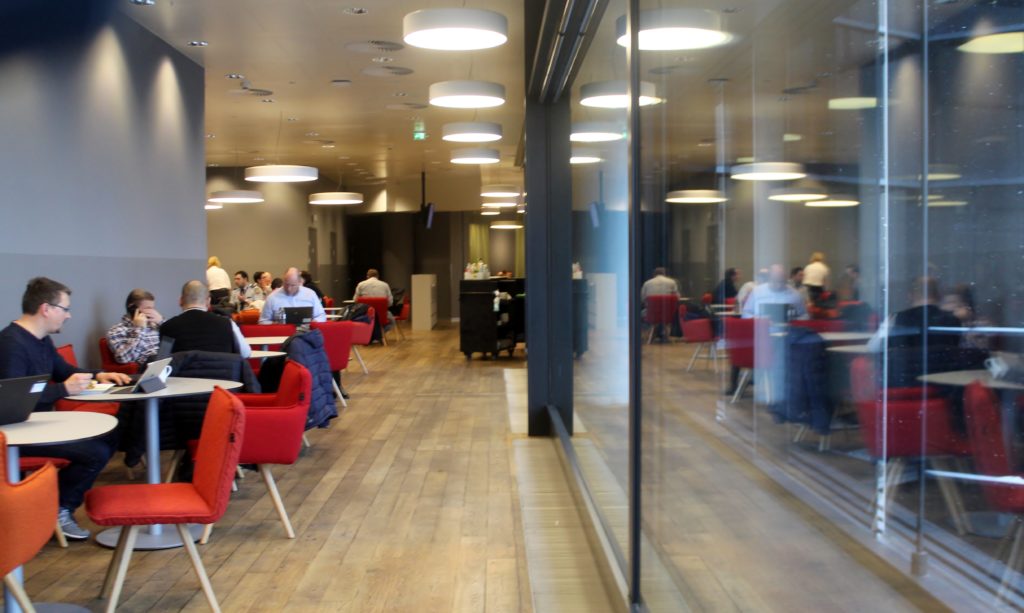 There is also, just like before, a TV-area with relaxation chairs.
There is also a new buffet area with much more attractive design now compared to before.