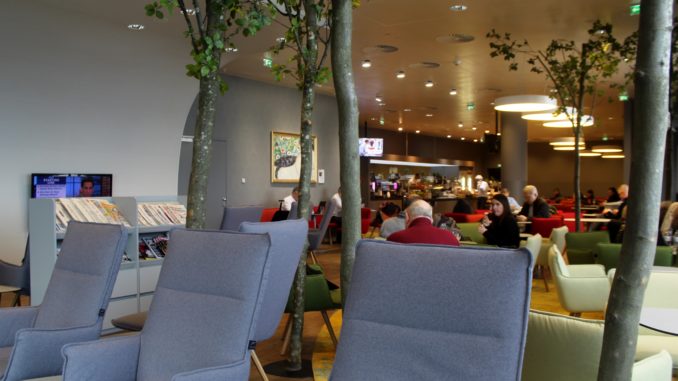 In December 2017 Austrian Airlines announced they would renovate its Business and Senator lounges at Vienna Schwechat airport, giving them a facelift and a new design. The work would include the three Business lounges and the two Senator lounges, but at the moment not the HON Circle/First Class lounge, available to Miles & More HON Circle members and passengers connecting to Lufthansa or Swiss First Class in Frankfurt, Munich or Zürich.
A couple of days ago the renovation of the Schengen Business and Senator lounges were completed and the lounges eventually reopened. Some first photos were also released by Austrian, photos that in my opinion really did not do the new lounge design justice. However four days after the re-opening I was happy to pass through Vienna airport myself to have a proper look.
You can see the photos of the new Austrian Airlines Business Lounge design here.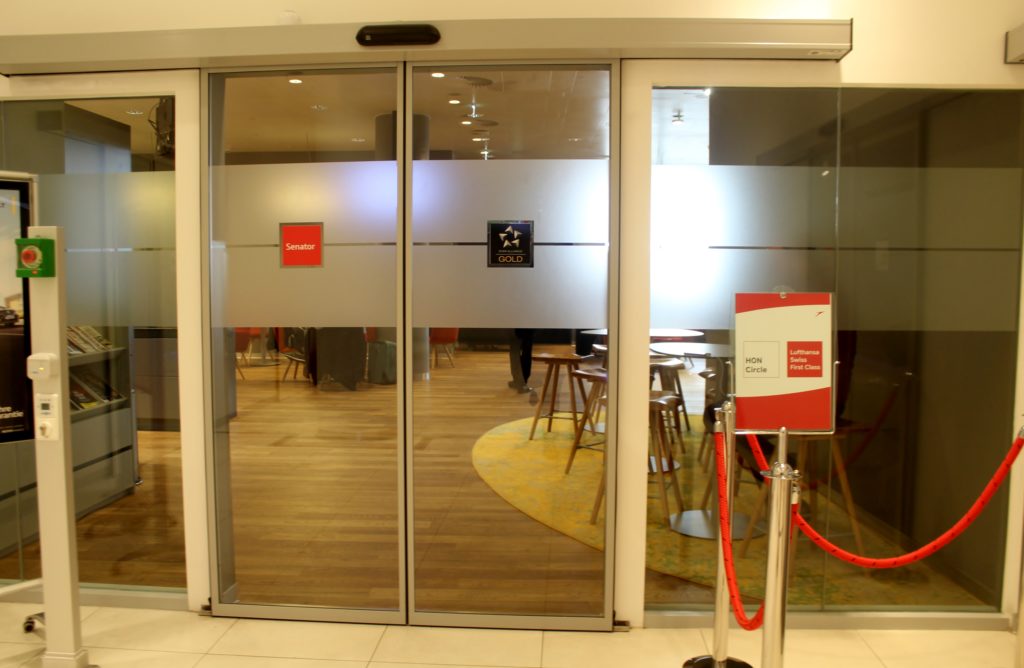 The new Austrian Airlines Senator Lounge
Just like in the business lounge there is a new design in the Senator lounge. The interior is generally more colourful compared to before. The old design concept focused more on design and designer furniture, now the general atmosphere gives a more relaxed and homey feeling.
A signature feature in the new Austrian Airlines Senator lounge design is the trees. These are real trees that have been preserved using a special preservation technique.
The lounge is divided into different seating areas with each area having its own colour theme. There are areas with green, red and grey furniture and carpets.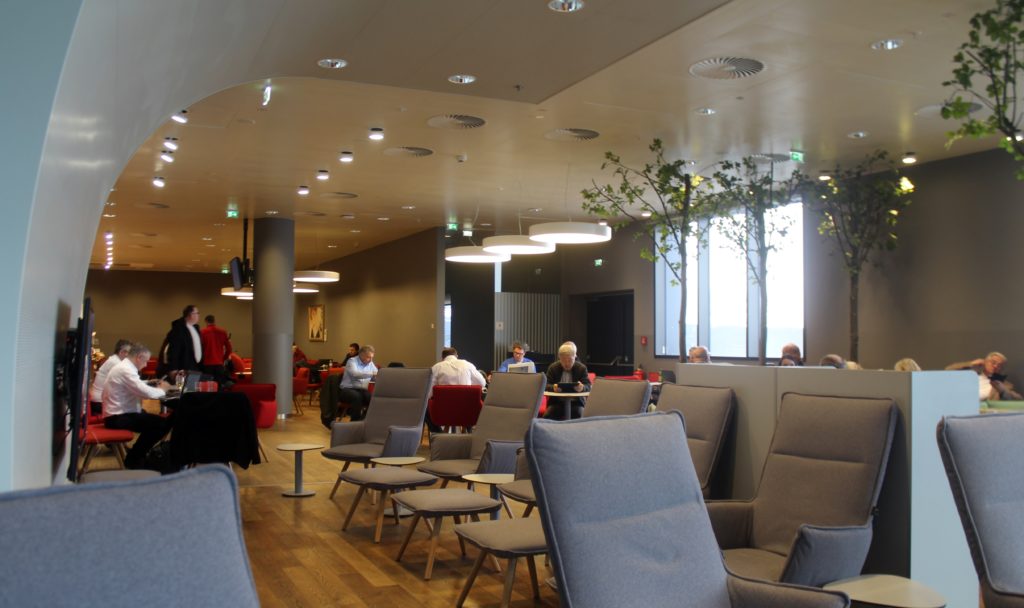 Just like before there is a seating area by the panorama windows overlooking the apron and parts of the runway. But of course now with new armchairs.
There is also, just like before, a TV-zone with armchairs, in the same place as before but with new armchairs.
The large photo wall with the Austrian Alps is gone but there are now pictures on most walls with Austrian art.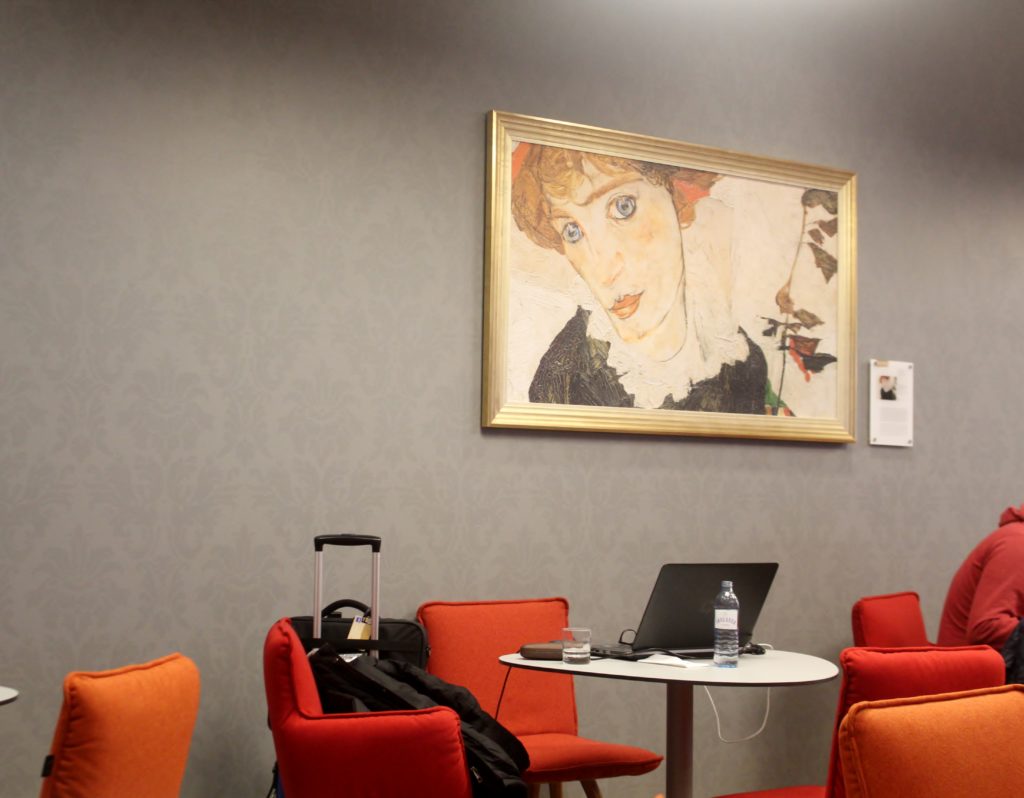 The spacious dining area is still available, in the same place next to the self-service buffet but with new chairs and design details in red.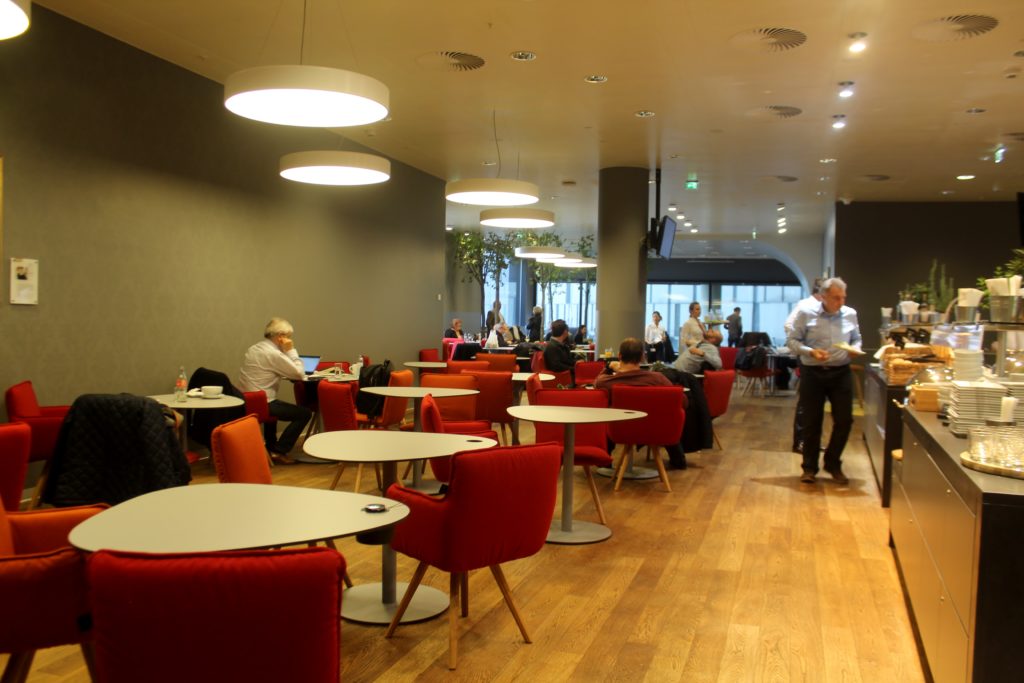 The self-service buffet itself is also a very nice improvement and it is generally far more stylish than before.
Especially the many plants used as decorations give it a nice, fresh and colorful look.
The food is still provided by Do&Co, also providing the catering onboard Austrian Airlines flights.
There is also a very nice wine section in the buffet area with Austrian wines, and as it seems many are the same as they offer onboard in Austrian Airlines business class. The presentation of the bottles and the glasses is just beautiful and very attractive.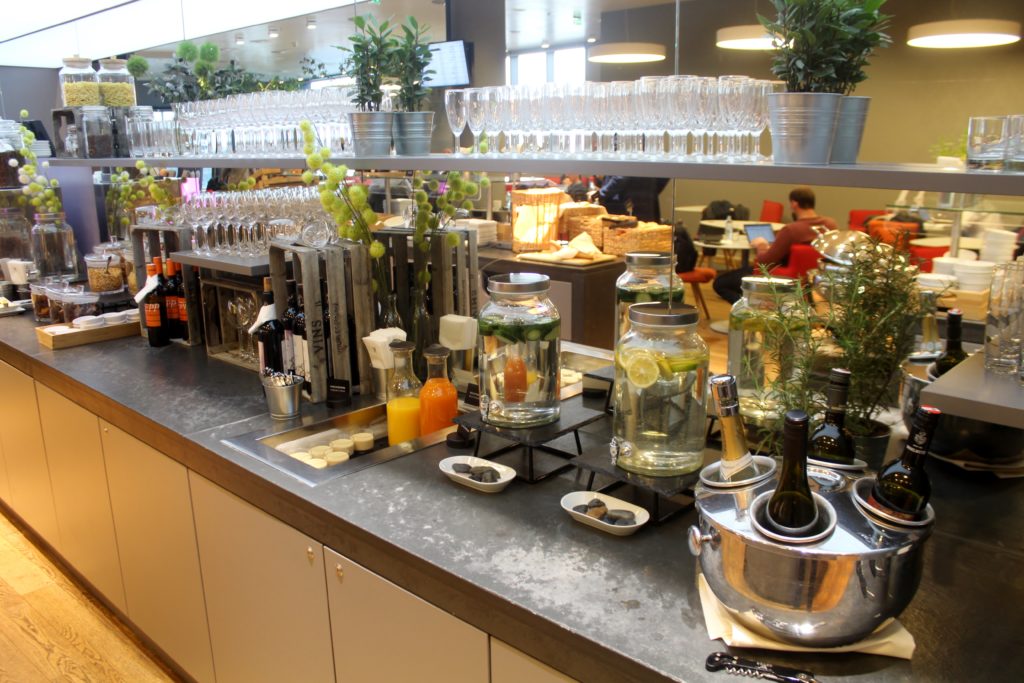 And of course, being a Senator Lounge for gold card holders, there is a reasonable selection of spirits.