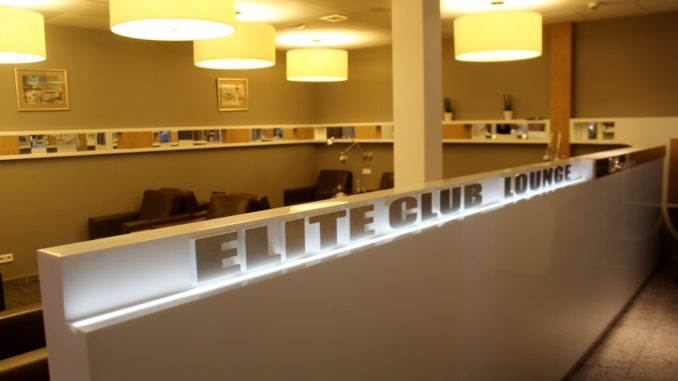 Where is it?

The LOT Elite Club Lounge is located inside the LOT Polonez Lounge, which is the LOT business lounge in the Schengen area.
The LOT Polonez Lounge, i.e. the business lounge, is located airside in the Schengen transit hall. The entrance is on the mezzanine level, one floor above the gate areas, close to gates 25 and 26 and next to the transit security control for passengers connecting from a non-Schengen to a Schengen flight.
To enter the Elite Club Lounge you first need to register at the main reception desk in the LOT Polonez Lounge by showing your boarding pass and frequent flyer card.
After being admitted you continue through the business lounge, past the first buffet area on the right hand side. As you reach the second buffet area you will see the rather discreet door to the Elite Club Lounge on your right.
After passing through the automatic door you will be registered a second time at the small reception desk by showing your boarding pass, and if needed, your frequent flyer card.
How do I get in?

In contrast to the main LOT Polonez Lounge outside, which is available to business class passengers, the Elite Club Lounge requires a gold card, either a Miles & More Senator or HON Circle card or a Star Alliance Gold card. You also need to travel the same day on LOT or another Star Alliance carrier.
According to some reports you also get access to the Elite Club Lounge is you travel in LOT longhaul business class, even if you do not hold a gold card. So you would get access if travelling to North America or the Far East Asia in LOT business class.
What's it like?

The Elite Club Lounge is a small lounge, very much just a tiny room with two adjacent smaller rooms (one with more seats and one with a relaxation area) as well as a small business centre and a buffet area.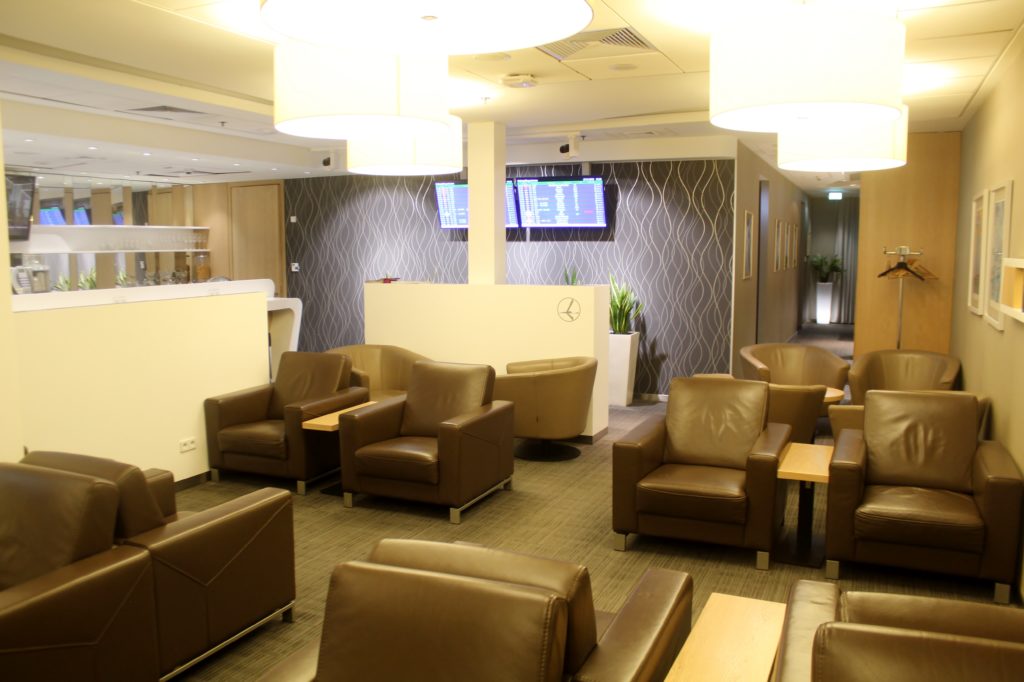 Some people complain about the limited number of seats and the fact that the lounge is almost completely windowless. Although the lack of space can be an issue during busy weekday mornings or late afternoons, at other times such as during weekends and in the evenings you can be one of just a handful guests.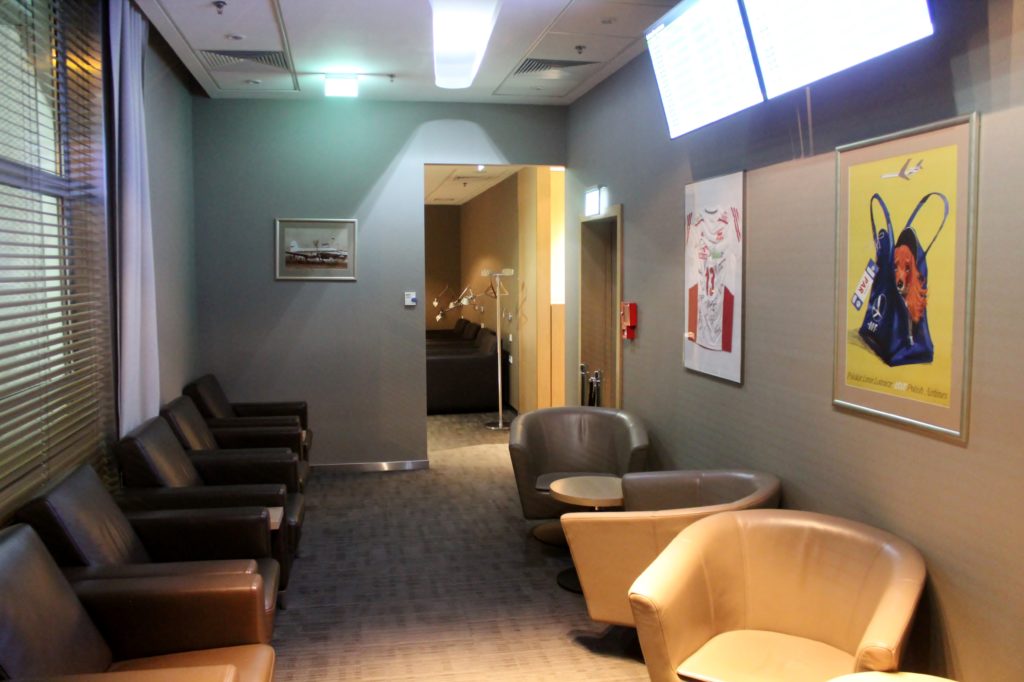 Nevertheless the great selection of food, drinks and snacks well make it worth a visit and well make up for the lack of windows and the limited number of seats. The selection is easily above what is offered in most business lounges and gold card lounges in Europe.
The design goes in different brown, grey, beige and light blue colours with leather armchairs in brown. Although not extravagant by any means the interior is fairly stylish and the lounge feels modern, tidy and well-maintained.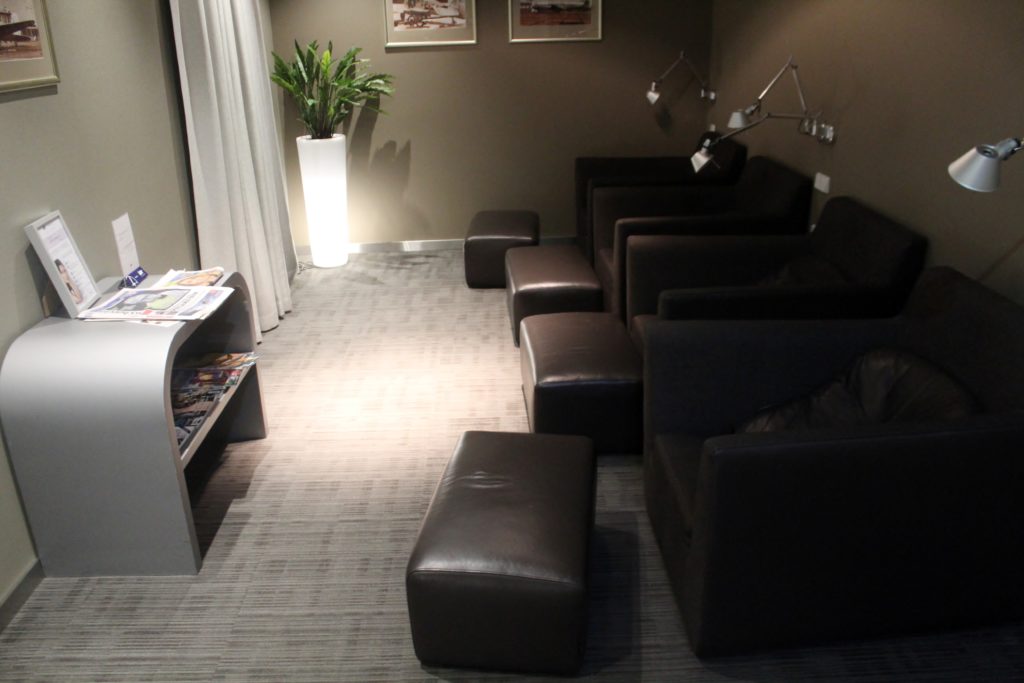 Food and drinks

The selection of food and drinks is the best thing about the lounge and the main reason to go there.
There is a hot buffet available from early morning until evening with at least 3-4 different dishes available which vary depending on the time of the day. In the morning various warm breakfast items are available. There is also a menu on a sign describing the offerings.
In a fridge there is a good selection of cold cuts, salads and cheeses for self-service. Also for this section there is a menu describing what they have on offer.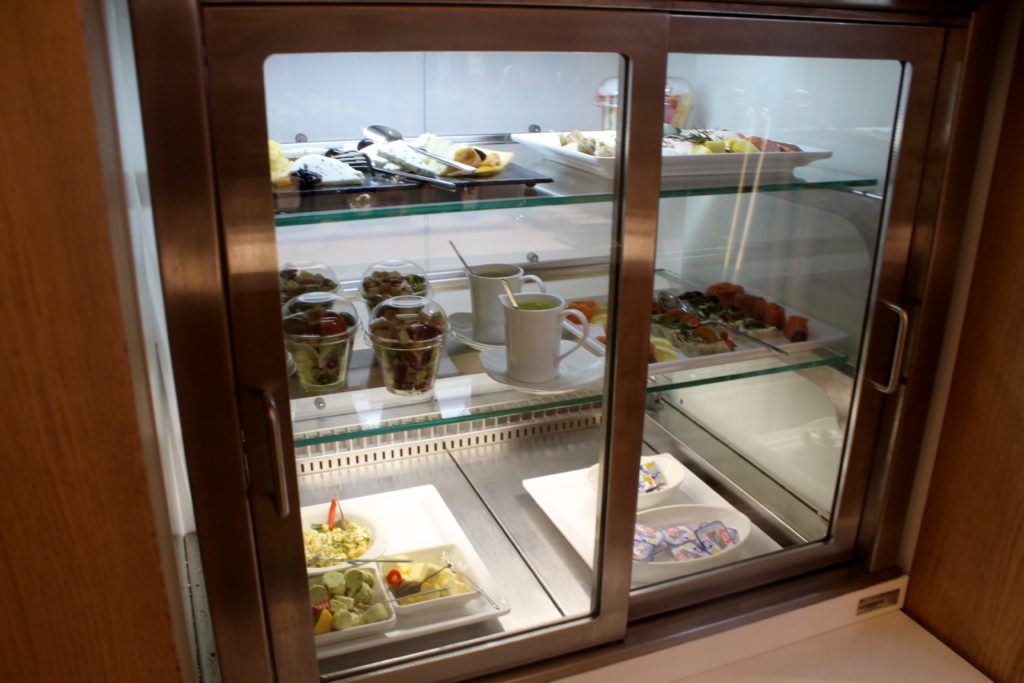 And last but not least there is a dessert fridge with cakes, tarts, miniature desserts and fruit salads, once again with a menu in English and Polish.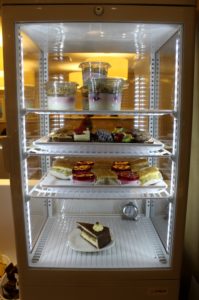 The drinks selection is also above average. There are some decent red and white wines, according to LOT these should be the same ones served in LOT longhaul business class. There is also free-flowing Nicolas Feuillate champagne for self service and a reasonable selection of spirits and liqueurs.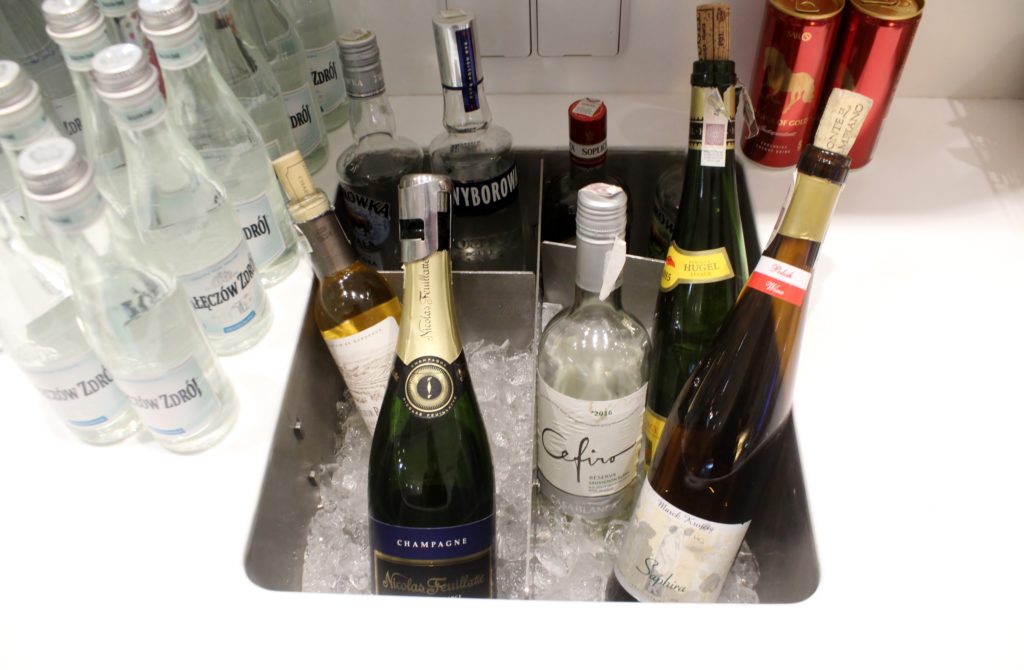 There is also a fridge with beer, soft drinks, juices and sodas.
Facilities

Restrooms are located inside the lounge but there are no showers.
Free wireless internet is available inside the lounge. There is a good selection of Polish and international newspapers and magazines and there is a small business centre with work desks.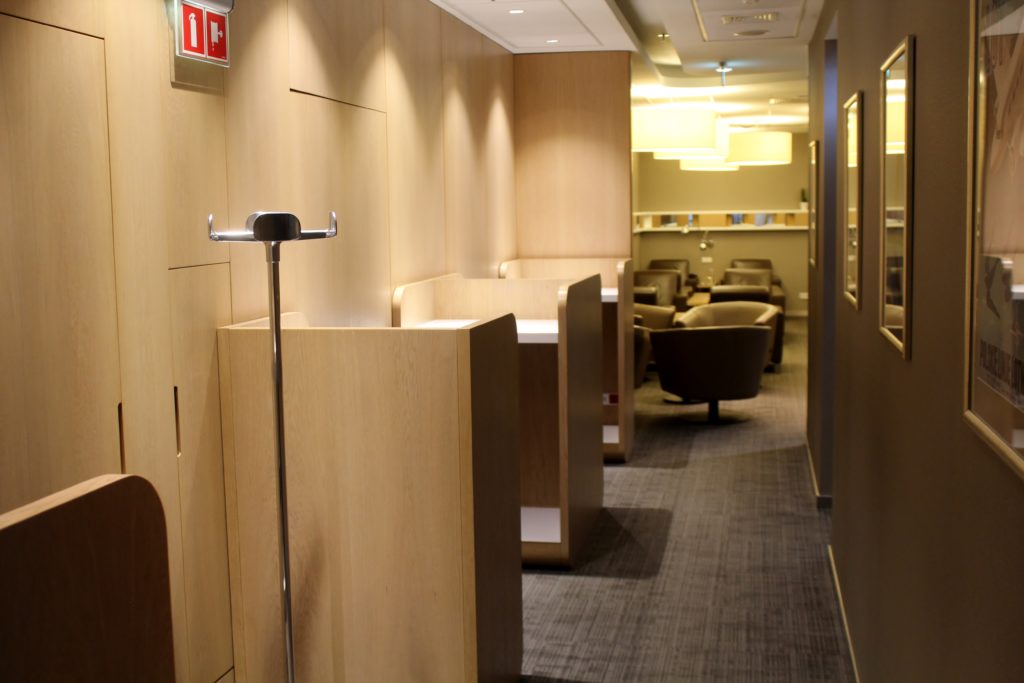 Final impression

Although small and windowless this is a great lounge and especially in terms of food, drinks and snacks, which are all well above average for most lounges in Europe. The service is friendly and the lounge is well-maintained. Overall it is a pleasant place to kill an hour or two as long as you can avoid the peak times during the week.