Today people around the world celebrate Valentine's day with hearts, flowers and candies and very nicely the day is also being celebrated in some airport lounges around the world with chocolates, candies and pastries to passengers.
In the BRA Lounge at Stockholm Bromma Airport this morning cup cakes and red vanilla croissants were offered to all guests. The lounge attendant informed all arriving guests about it when they registered at the reception as these were available at a separate table, in a separate part of the lounge from the main buffet area. The reactions were very positive from all guests. And they were really yummy.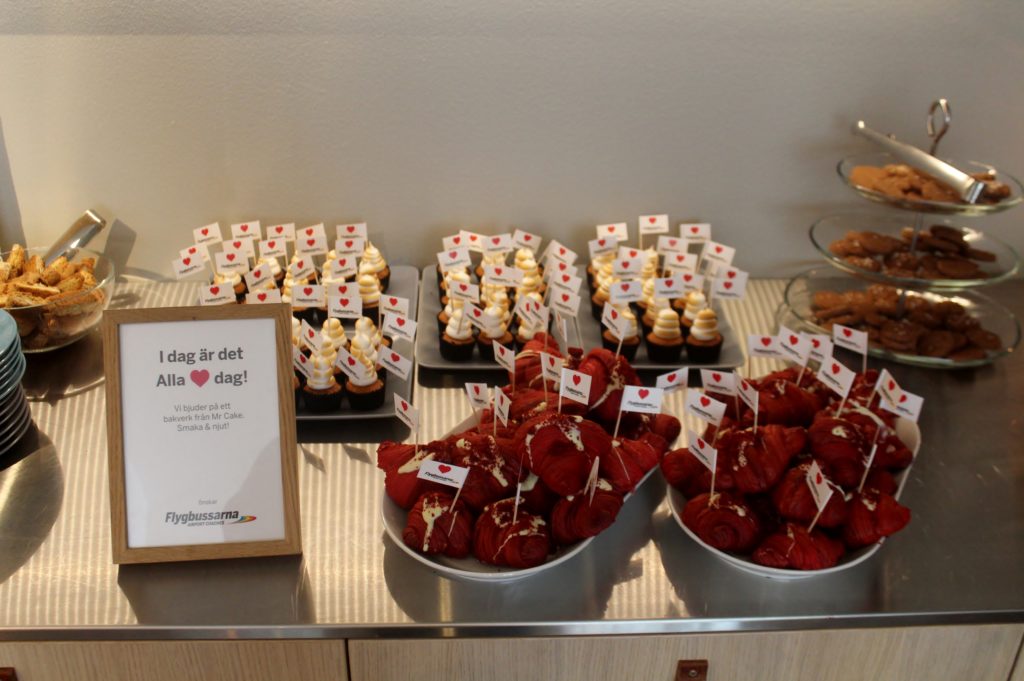 The Valentine's pastries were sponsored by Flygbussarna, the company operating airport coaches to most major Swedish airports.
In the BRA Lounge at Malmö Sturup Airport later during the day there were also some Valentine's celebrations in the lounge, albeit on a slightly smaller scale. At the reception desk red macarons were available.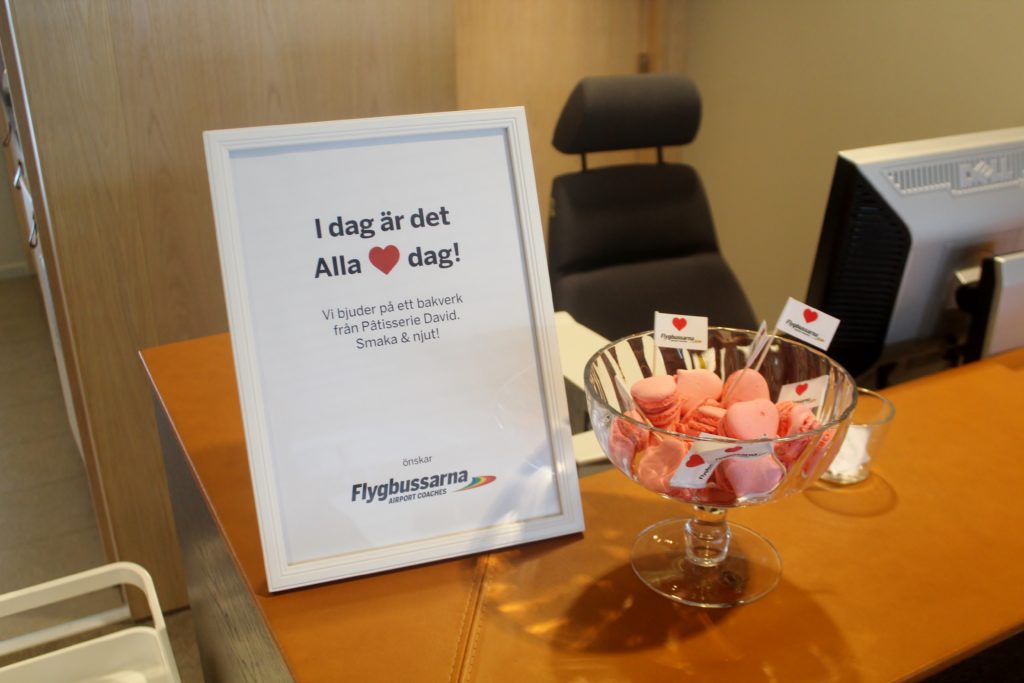 A very nice day to go travelling. Did you also experience anything similar?