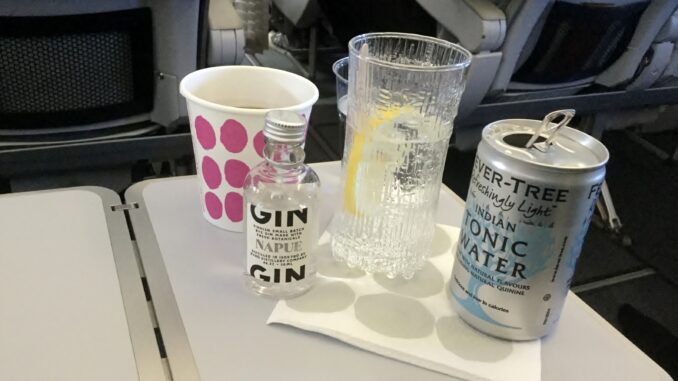 A highlight of flying Finnair longhaul business class is that they have the Finnish Napue gin onboard, produced by the Kyrö distillery in Finland. A few years ago it won the "Best gin & tonic in the world" award in the International Wine and Spirit Competition (IWSC), and it is very nice indeed. However it has previously only been available in longhaul business class as well as in the Finnair Premium Lounge in Helsinki, available to top-tier frequent flyers.
In the Premium Lounge in Helsinki as well as in intercontinental business class it is served with cranberries and rosemary sticks.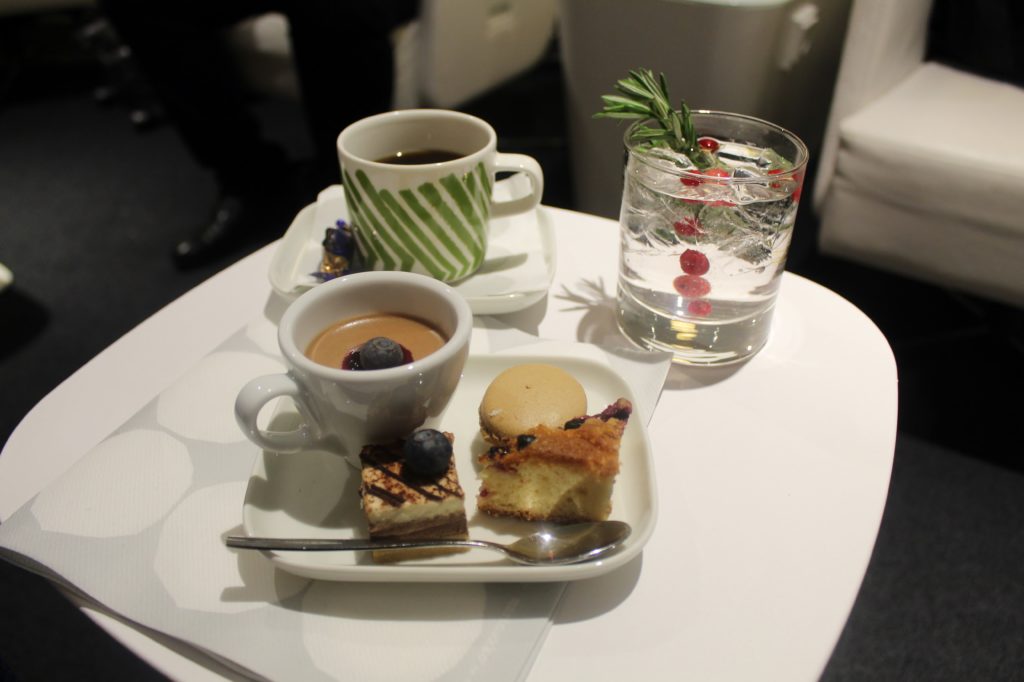 But starting this spring Napue is also available on shorthaul/European flights, for free in business class and for purchase in economy class, replacing the Beefeater Gin which was served before. Unfortunately you only get it with a bottle of tonic water and possibly some ice, not with the cranberries, but it is good enough anyway.
If you are a Finnair Platinum or Lumo member or a OneWorld Emerald member you are entitled to one free drink of your choice on all intra-European flights (with the exception of some domestic flights and some very short Nordic flights) and this includes the option to order a gin & tonic. And when I did as an Emerald member of a flight from London to Helsinki they even brought me a proper Iittala glass from business class, which was a very nice touch,
If you are seated in intra-Europe economy class and would like to purchase a gin & tonic, a miniature bottle of the Napue gin from the Nordic Kitchen onboard menu is 6 euro and the tonic water is 2.5 euro, which means 8.50 euro in total.
Coffee, tea, water and blueberry juice are served for free to all passengers in economy class on virtually all flights.