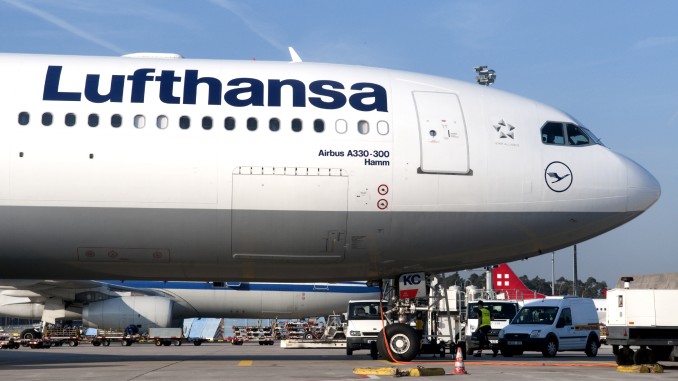 During the period from May to July 2018 Lufthansa will schedule the Airbus A330-300 on a number of intra-European routes, an aircraft usually only used for mediumhaul and longhaul flights.
According to RoutesOnline the Airbus A330 will be used from Frankfurt to Lisbon, Rome and to Moscow Domodedovo.
For Frankfurt-Lisbon the A330 will be used for the LH 1166 and LH 1167. Between 4 May and 1 June it will be used on Mondays, Wednesdays and Fridays and from 8 July to 27 July on all days of the week except Fridays.
For Frankfurt-Rome the A330 will be used for the LH 230 and LH 231 between 1 May and 31 May on Tuesdays, Thursdays, Saturdays and Sundays.
For Frankfurt-Moscow the A330 will be used for the LH 1440 and LH 1441. Between 2 June and 12 June on all days of the week except Fridays. Between 13 June and 21 June it will be used daily. And between 23 June and 31 July it will be used all days of the week except Fridays.
The flights and dates are obviously be subject to last minute aircraft changes and you will never be guaranteed to travel on a specific aircraft.
There are currently three versions of the Lufthansa Airbus A330 featuring either three or four travel classes. Obviously there will be no first class service on intra-European flights and the same goes for  premium economy, which is also only available on longhaul flights. But they may still allow some passengers in economy class to be seated in premium economy, status passengers in particular, and the same for business class passengers who may get a chance to enjoy the first class seat but with business class service.
The Airbus A330-300 in the Lufthansa configuration features 8 first class seats in a 1-2-1 configuration (however there is an A330-300 version without a first class cabin) It features 30 or 42 business class seats in a 2-2-2 configuration, 21 or 28 premium economy seats in a 2-3-2 configuration, and 145, 177 or 185 seats in economy class in a 2-4-2 configuration.
Read all Lufthansa reviews here!
Read all articles about Lufthansa here!