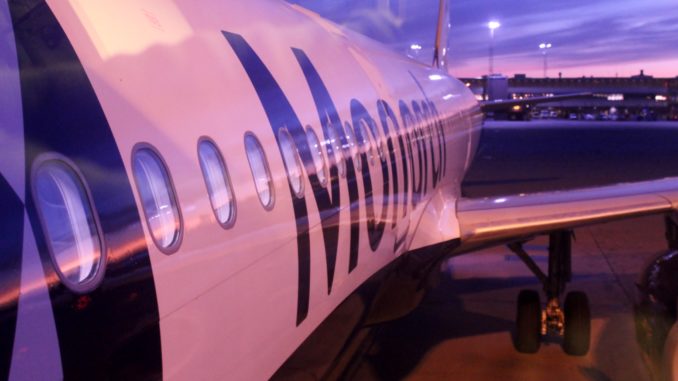 Monarch Airlines is a British airline with headquarters at London Luton and bases at Birmingham, Leeds Bradford, Manchester and London Gatwick. They operate charter flight for tour operators but also scheduled flights as a low-cost carrier. This is a review of one of their scheduled flights from Stockholm to Birmingham.
Departure experience

I checked in online on the Monarch Airlines webpage where it was also possible to print a boarding pass. This turned out to be a wise decision. At the airport in terminal 5 the lines at check-in were horrendous. Four desks were open for the three evening flights to Birmingham, Manchester and London Luton and many people seemed to have checked luggage. As I had already printed my boarding pass and was travelling with only hand luggage and I could skip the airport check-in and head straight to security.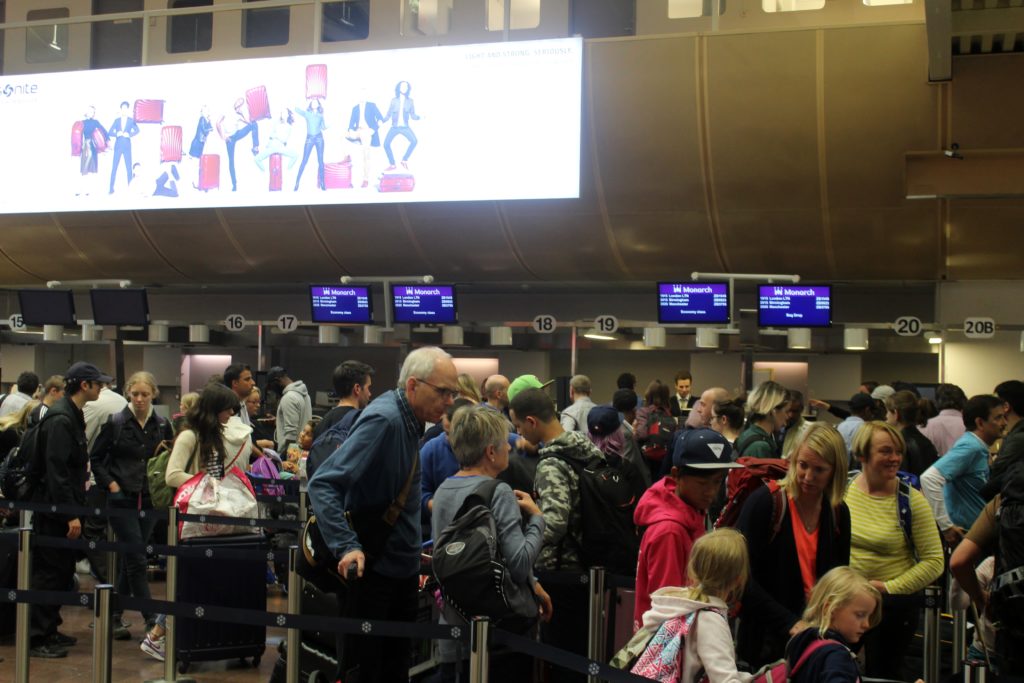 As Monarch Airlines is a budget airline with no premium cabin and no frequent flyer program with any kind of top-tier level there was no fast track access this evening. And the line for the regular security control was incredibly long and slow. Eventually, after 33 minutes, I was through and could continue to passport control and the non-Schengen area in concourse F. This must be a personal record at Arlanda terminal 5.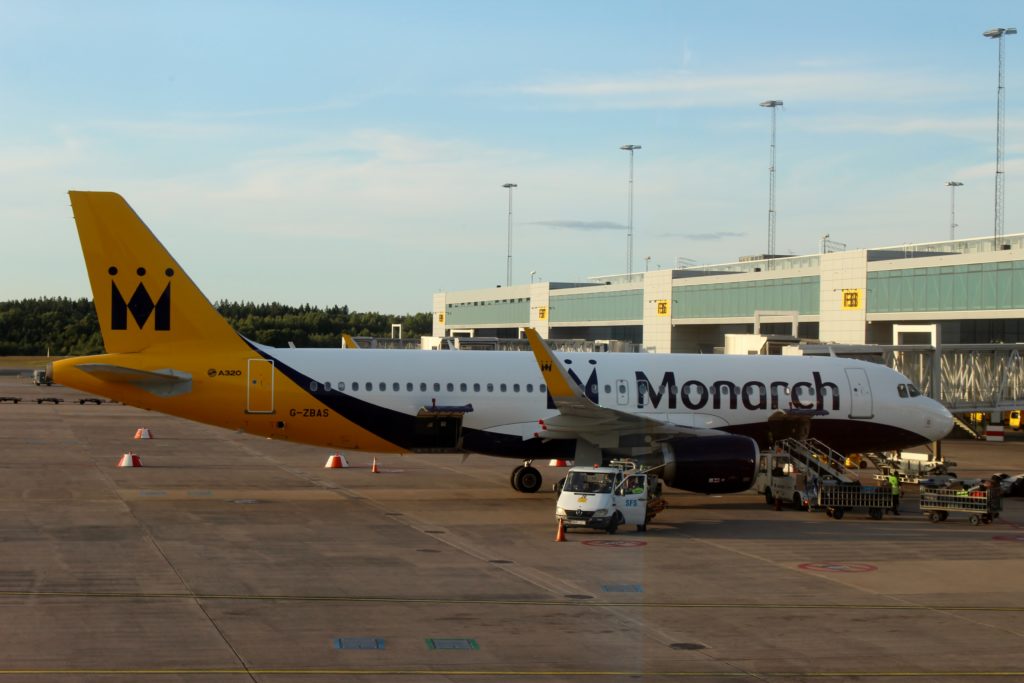 There is a lounge in the non-Schengen section of concourse F in terminal 5 called Stockholm Arlanda Lounge, run by the ground handling company Aviator, and it is accessible using a Priority Pass. After a very long wait at passport control I was very happy to finally get some dinner and a glass of wine.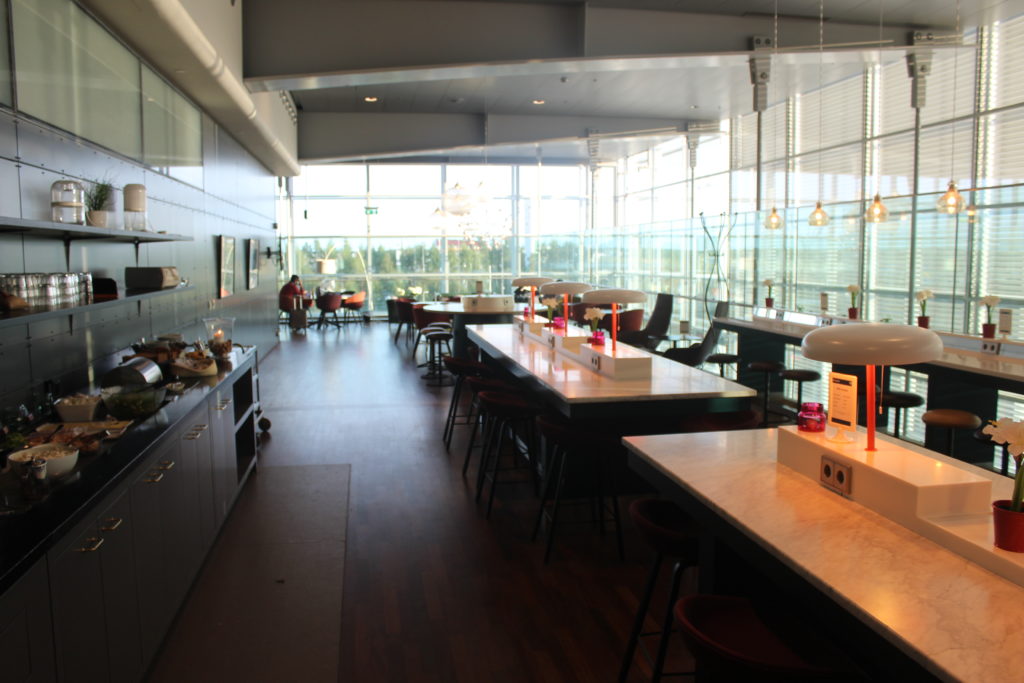 There were some cold cuts available in the buffet including chicken and pasta as well as some salads, bread rolls and desserts.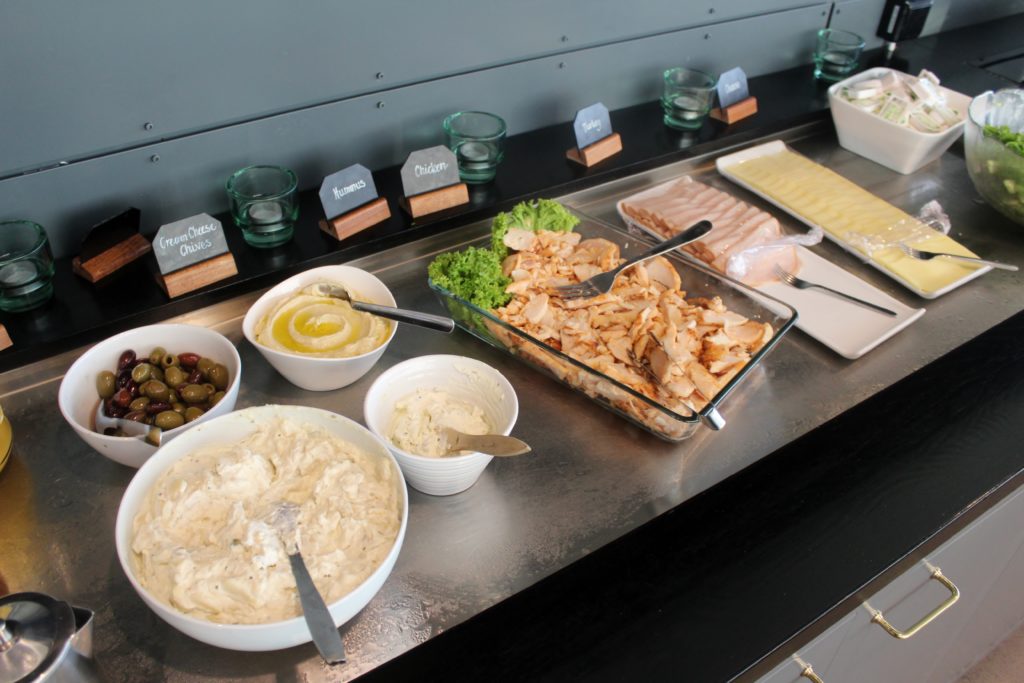 The lounge is actually quite pleasant, the staff are always friendly and the interior, although basic, is quite nice. And in the evening they usually have some candles in the buffet area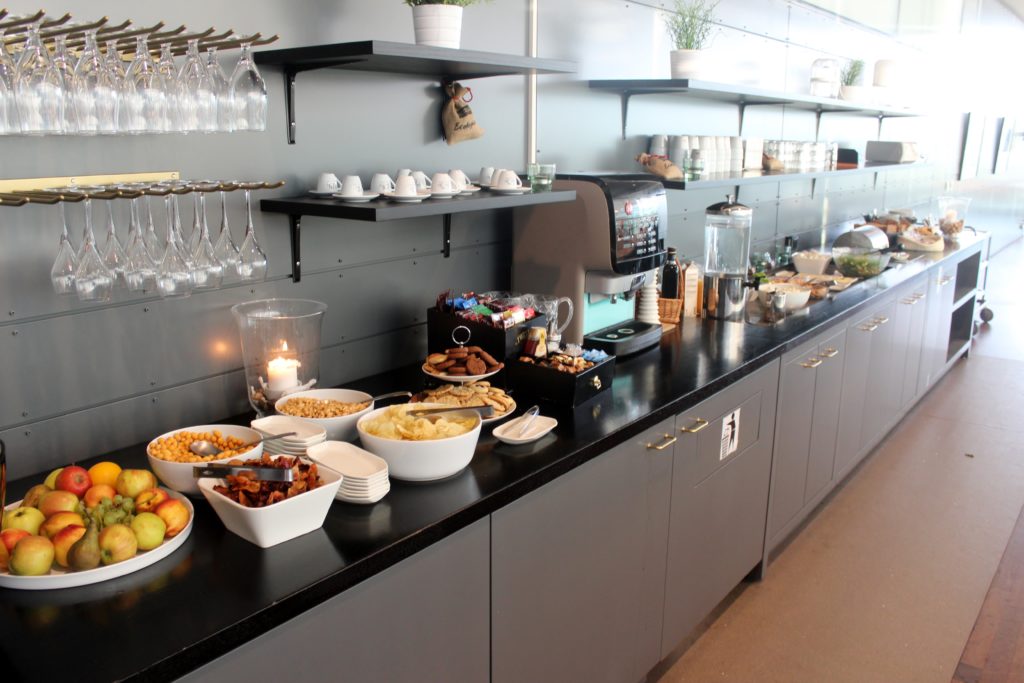 Read the full lounge review here!
The flight
Stockholm Arlanda-Birmingham
Monarch Airlines flight ZB 5823
Departure: 20.15
Arrival: 22.05
Economy Class
Airbus A321
Seat 02D

The incoming flight from Birmingham was almost an hour late and the return flight from Stockholm got a new departure time at 20.40, 25 minutes behind timetable, which sounded a bit optimistic. But they got the passengers off the plane surprisingly quickly, cleaned the cabin in record time and boarding eventually started around 20.25.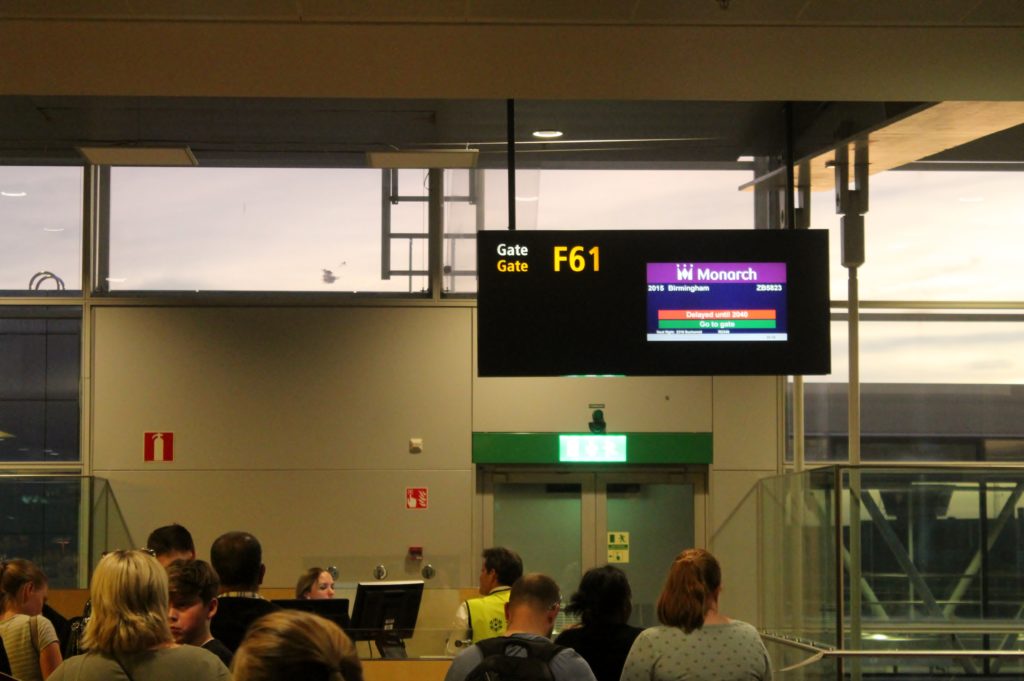 Boarding was done by seat rows starting from the back and all boarding passes were properly checked by the ground staff. Any passenger trying to board early was stopped and asked to take a seat. Sitting on the second row of the cabin I was in the last boarding group.
First impression

A friendly flight attendant greeted me at the door. The Airbus A321 used to Birmingham looked quite new and modern and the cabin gave a very good first impression. The cabin was tidy and in an excellent condition.
We eventually pushed back 30 minutes behind timetable. The flight time to Birmingham was just over two hours.
Seat and cabin

The Airbus A321 had just one class of travel with a 3-3 configuration for all passengers. The seats were quite modern and fairly comfortable but unfortunately they did not recline.
During the check-in process I decided to book a seat in the preferred section of the cabin, which cost about 10 GBP. Theses seats are located on row 1-6 and have more legroom. This turned out to be excellent value for money and worth every penny. The preferred seats had much more legroom, in fact they had more legroom than most airlines on intra-European flights. There were also far fewer people sitting on the first six rows while the sections behind row 6 were packed.
There were also two more benefits of this seat selection. It was very quiet at the front with most passengers being business travellers who spent the flight either sleeping, reading a book or listening to music. In the rear of the cabin there were far more families with children and that part of the cabin obviously became more noisy. The second benefit was that I got an empty middle seat.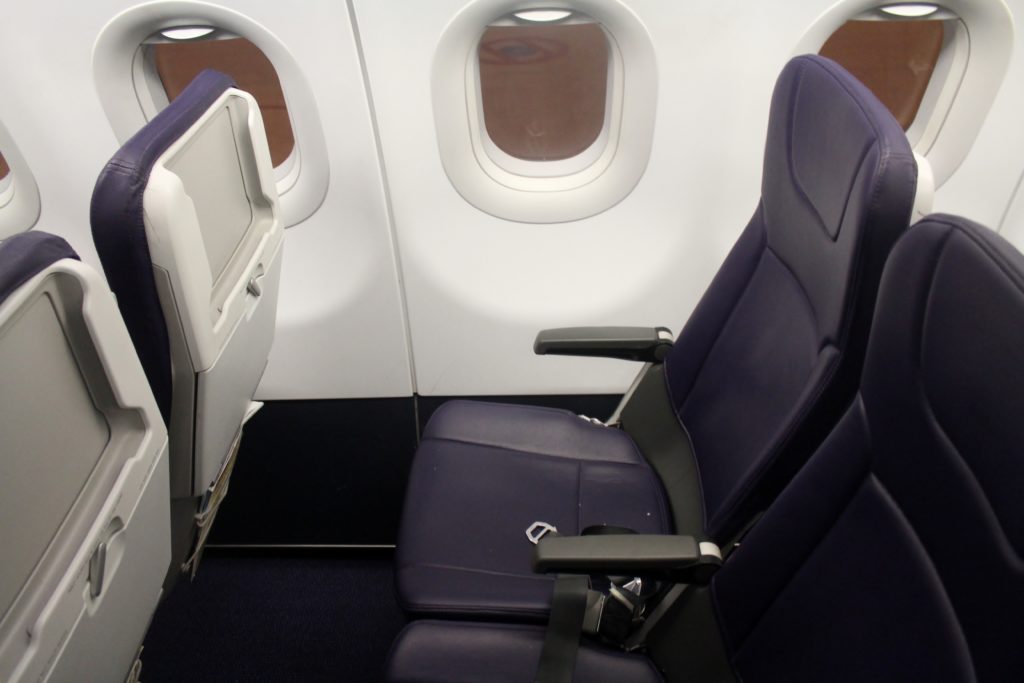 Just after takeoff they offered 'inflight upgraders' to the preferred seating section. These were much more expensive than when purchased online before the flight, now they cost 18 GBP. A woman and her daughter actually accepted the offer and moved to row 1. They seemed rather happy with the decision. I suppose the limited legroom and the noisy cabin further back were not too fun.
Food and drinks

As Monarch is a budget airline all food and drinks were available for sale and there was a menu in the seat pocket. Most sandwiches and paninis cost around 4.50 GBP. There were also snacks available and all kinds of hot, cold and alcoholic drinks.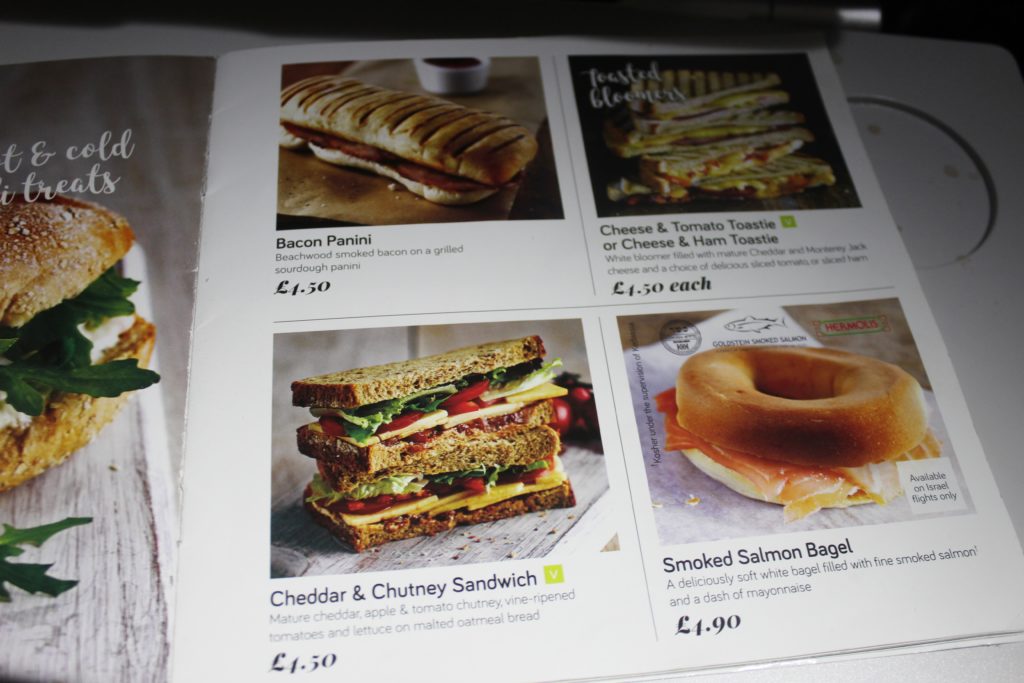 As this was a Friday evening I decided to order a gin & tonic. They had Hendricks gin available onboard, served with Fever-Tree tonic. Although slightly expensive Hendricks is a nice gin and Fever-Tree is a nice tonic water.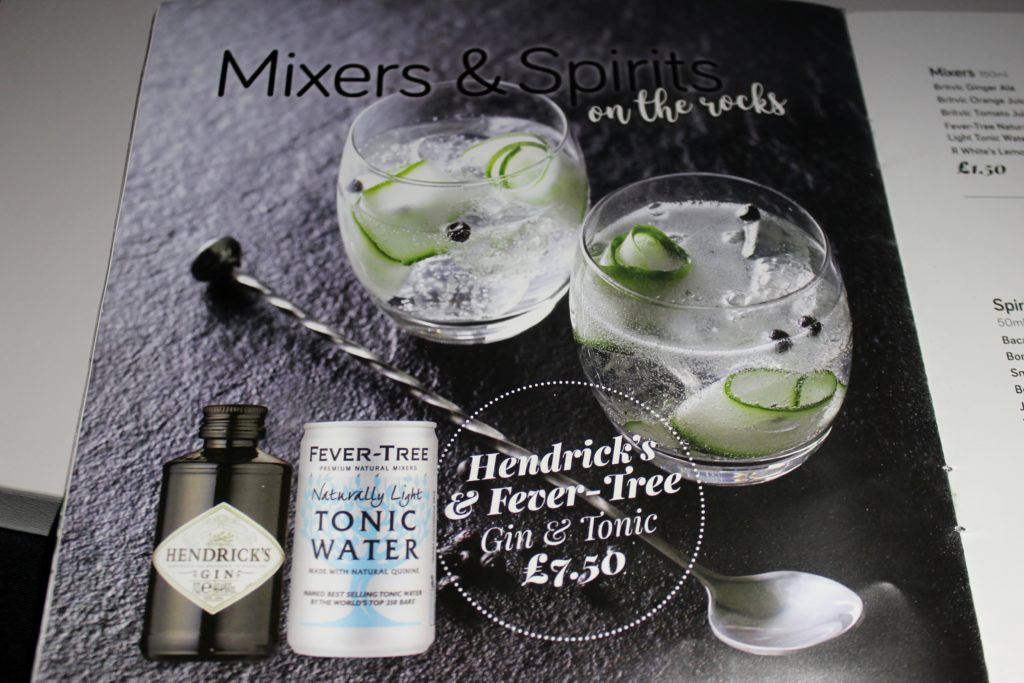 The service

The service from the crew was friendly and courteous however there was little interaction with the cabin crew other than the greetings at the door and of course when buying something from the menu. This is really a significant difference between a full-service airline and a budget airline.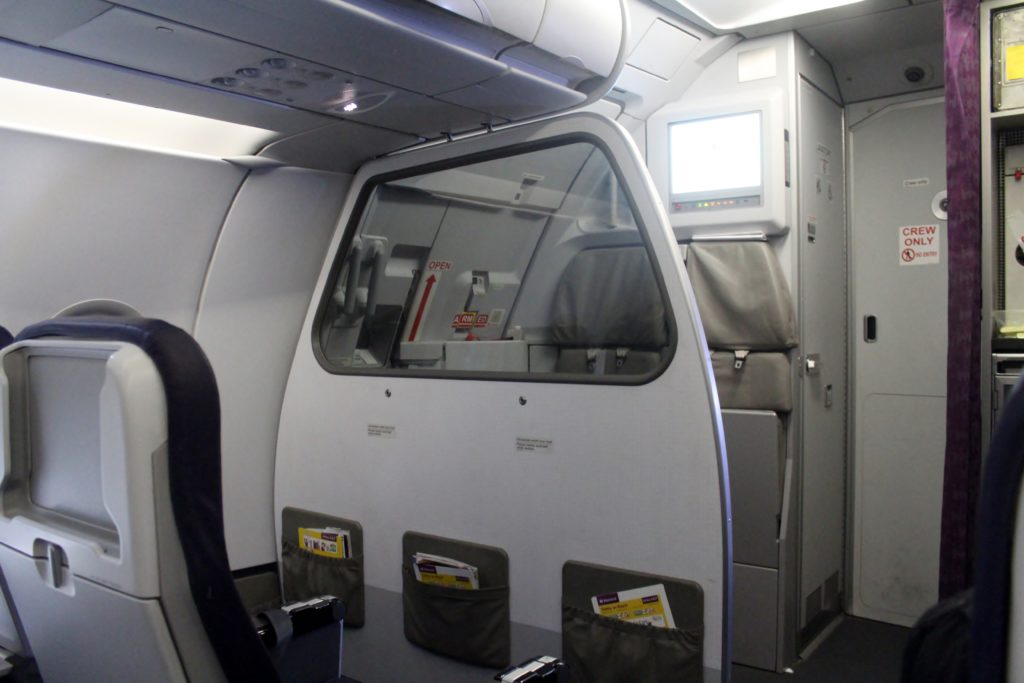 Arrival experience

We made up some time during the flight and landed just a few minutes behind timetable at Birmingham airport. Sitting in the front of the cabin I was the very first passengers to leave the aircraft. There are now e-passport gates at Birmingham airport which makes passport control a bit quicker for EU-passport holders. I was checked in at my airport hotel just a few minutes after getting off the aircraft.
Final impression

Monarch Airlines is a budget airline, no more no less. You buy a ticket for the flight, which in this case was very affordable, and get a seat for the flight and nothing else. Then you pay extra for everything else you may need, including checked luggage, seat assignment, a better seat and anything you want to eat and drink onboard. The aircraft was in an excellent condition though and paying for a preferred seat was well worth the money. I would consider Monarch again if they fly nonstop to my destination and if the ticket is affordable.