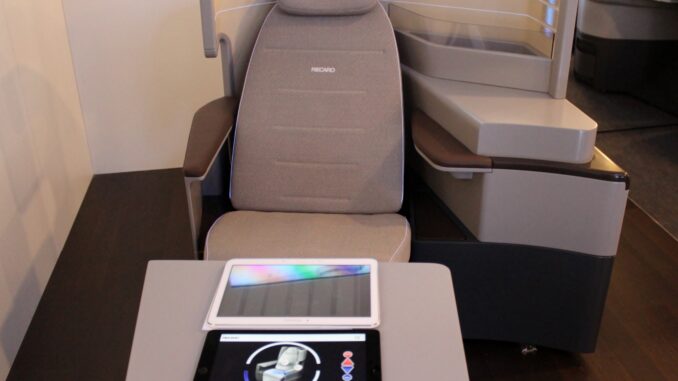 Another cool innovation showcased at the Aircraft Interiors Expo in Hamburg. This is the latest R&D project from the seat manufacturer Recaro, a business class seat with a built-in heating and cooling system, which you can adjust yourself using a remote control.
The technology is the same one as you can find in some newer cars and the idea is that every passenger should get a better and more personalised inflight experience, since we are all different in our preferences. No matter which temperature you have in the cabin there will always be passengers finding it too warm, and others finding it too cold. Which this innovation all passengers will get what they want.
A fully-functional mock-up version of the seat was available at their stand, which I got to try, and it works surprisingly well. And in contrast to what you may think the system is actually very quiet. There are also some lighting and noise reduction features in the seat.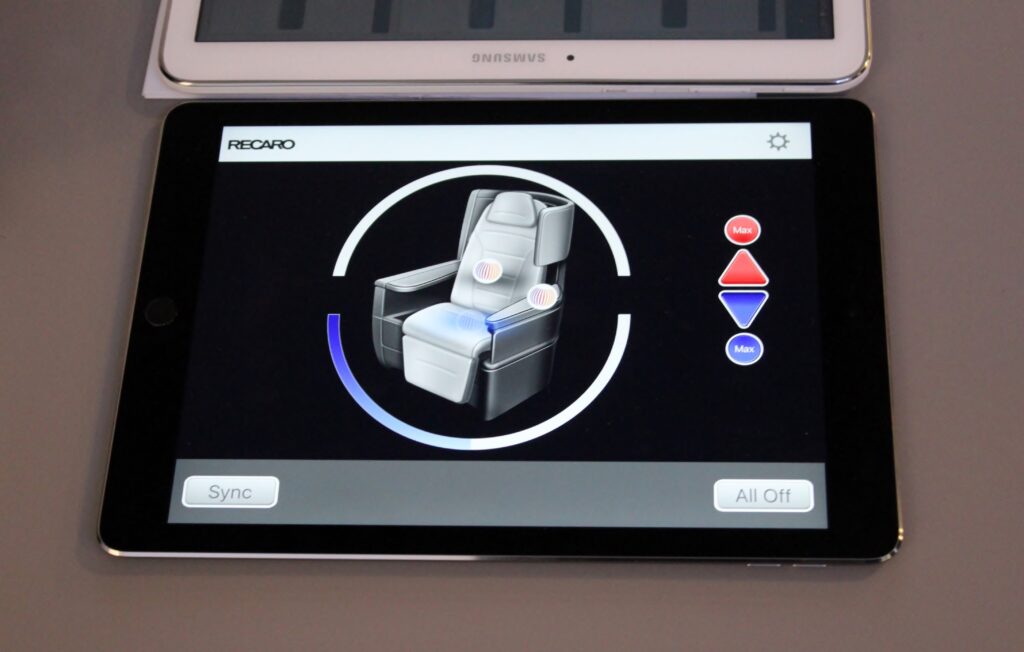 I would love to have that onboard some longhaul flights in the future as I often find the cabin too hot. And not sure why, but most widebody/longhaul aircrafts do not offer individual fans in the ceiling, which you nearly always find on narrowbody/shorthaul  aircrafts.
The question remains if any airline is prepared to pay for this rather advanced feature. It will probably not come cheap.