The best business class bed in the sky. Am I talking about the Qatar Airways Qsuite? The JAL Sky Suite? Singapore Airlines Business Class? Or perhaps one of the many airlines using the Zodiac Cirrus seat such as Air France or Finnair?
No, none of them. When it comes to the sleeping comfort I would actually say British Airways Club World offers possibly the best business class bed in the sky.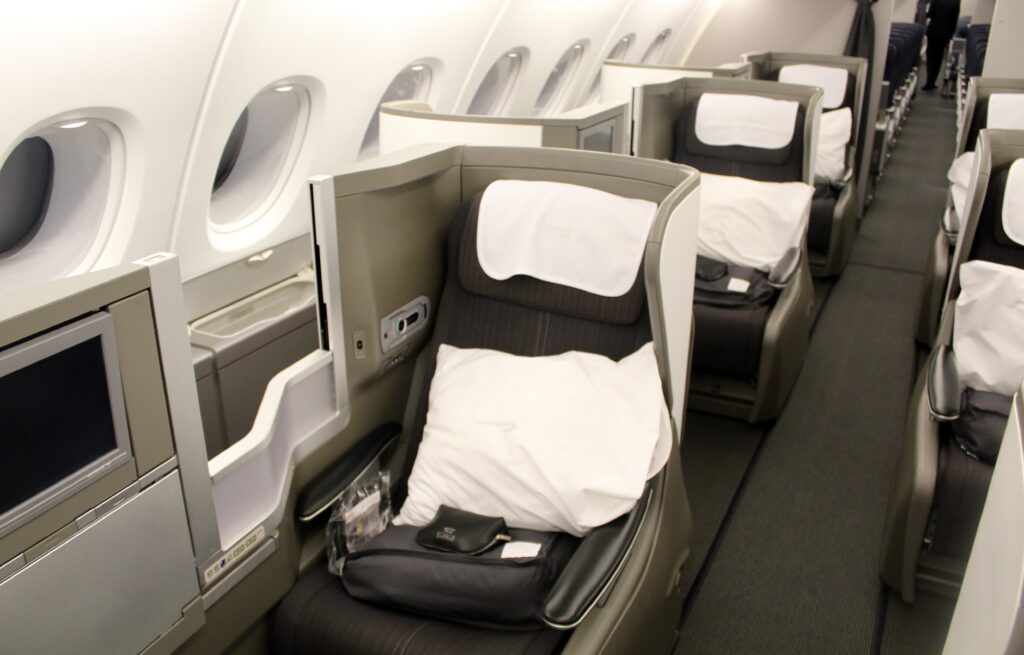 To be honest I am not a big fan of the British Airways Club World (longhaul business class) seat as such. Half of the seats are facing rearwards and although you do not think much about it once airborne, it does feel a bit strange during takeoff and landing. And since I usually prefer a window seat, as they are more secluded and as I usually enjoy having a view, it would mean a seat facing rearwards.
Also the layout may work well if you travel with a friend or a family member. You sit next to each other, facing each other, so during the meal service you can pretty much dine together and very easily have a chat. However if you travel alone you will be facing a stranger for a good part of the flight, and the cabin crew usually want the 'window' between the two seats open during the meal services.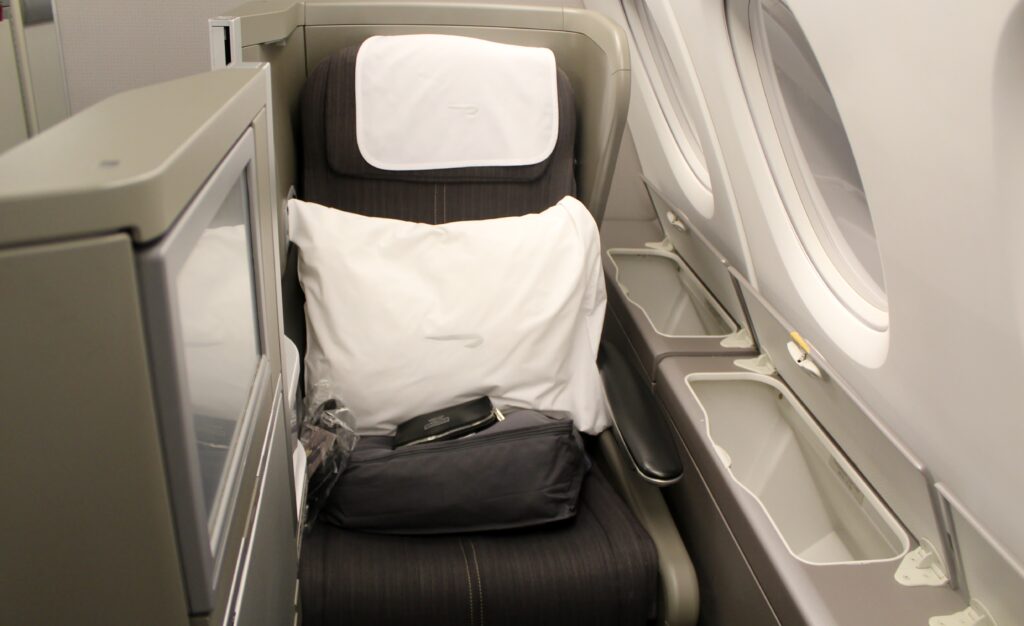 However back to the sleeping comfort the Club World seat is excellent, for example the one available on the Airbus A380 (as was the case here). A few weeks ago I travelled in Club World from London to Johannesburg on the Airbus A380. The good thing about that flight is that it is fairly long with a flight time of over 10 hours. The second good thing is that there is very little time difference, just two hours. You depart in the evening and land in the morning and get the chance of having a full night's sleep with almost no jetlag.
And during the 10-hour flight I got 6.5 hours of solid sleep during the night. I slept extremely well, which I rarely do on aircrafts, I slept almost like a baby. I have not slept this well in any other aircraft seat in a very long time, including a bunch of first class seats/suites.
The seat is simply fantastic for sleeping. The comfort is magic. I have no idea how the seat was developed and what they have done with it, because as a seat (when in an upright position) it is nothing special, but the bed (when reclined) is incredibly comfortable. There is also a slight angle (which is what I prefer) and although the seat may feel narrow at meal times, the window seat becomes very secluded and private during the night.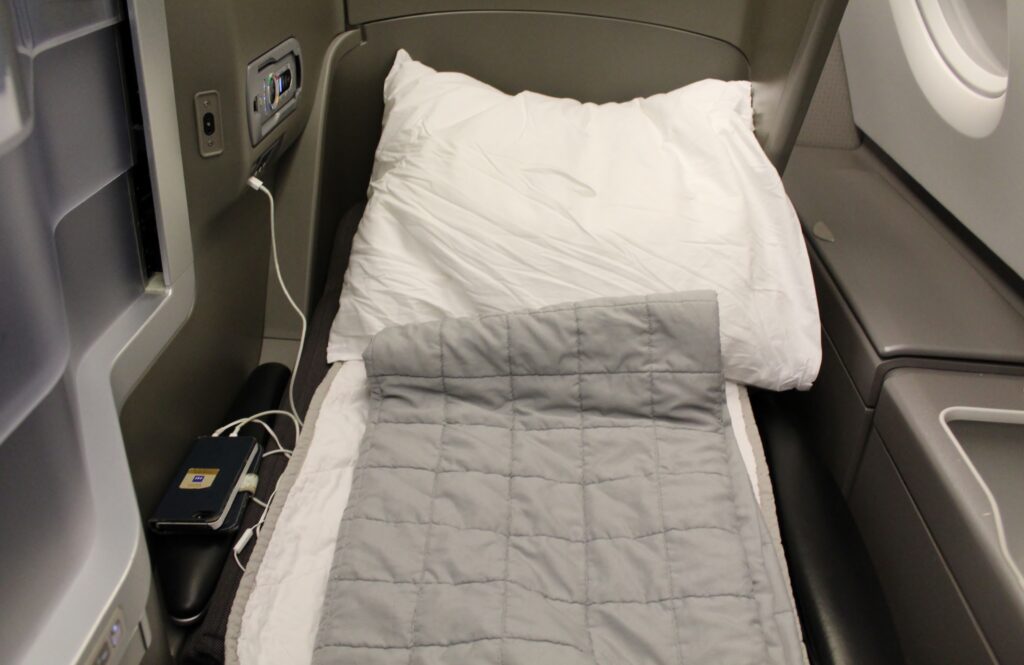 There is also an ottoman in front of the seat, which is not meant as a visitor seat but rather to make the bed longer.