Today the United Polaris Lounge in San Francisco opened its doors for the first time, the second Polaris Lounge to open after the lounge in Chicago. A third Polaris Lounge is expected to open at New York Newark airport this summer.
The new Polaris Lounge in San Francisco is located airside in the international terminal close to gate G92. The lounge is available to passengers departing in United Polaris Business Class and Polaris First Class as well as international business class and first class on other airlines. However passengers holding a Star Alliance gold card travelling in economy class do not have access.
The lounge is located on two floors and measures 2600 sqm with seating for 440 guests. In fact there are 19 different types of seating and in total 492 power sockets and 492 USB ports.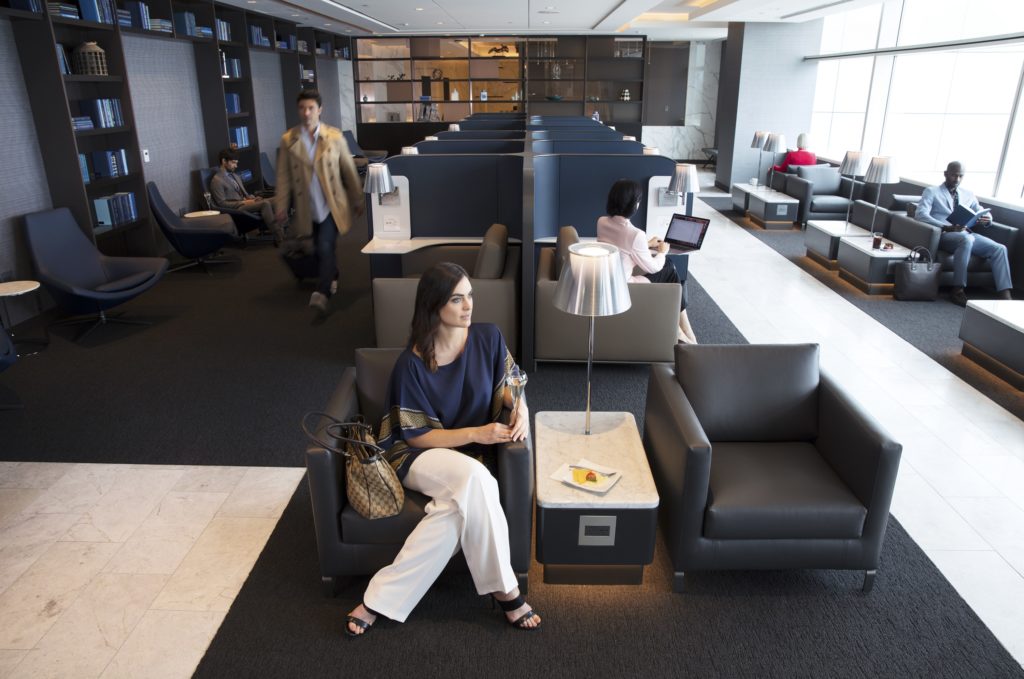 Various food options are available in "The Dining Room". A private restaurant-style dining area with a menu designed by Chef Tritia Gestuvo, a California native, that blends international comfort foods — such as a traditional Chinese congee breakfast and hand-cut pappardelle pasta with mushroom ragout — with staples like the United Polaris Burger.
There is also a buffet area that includes a ramen noodle bar in the afternoon and traditional dishes from San Francisco which vary depending on the time of the day.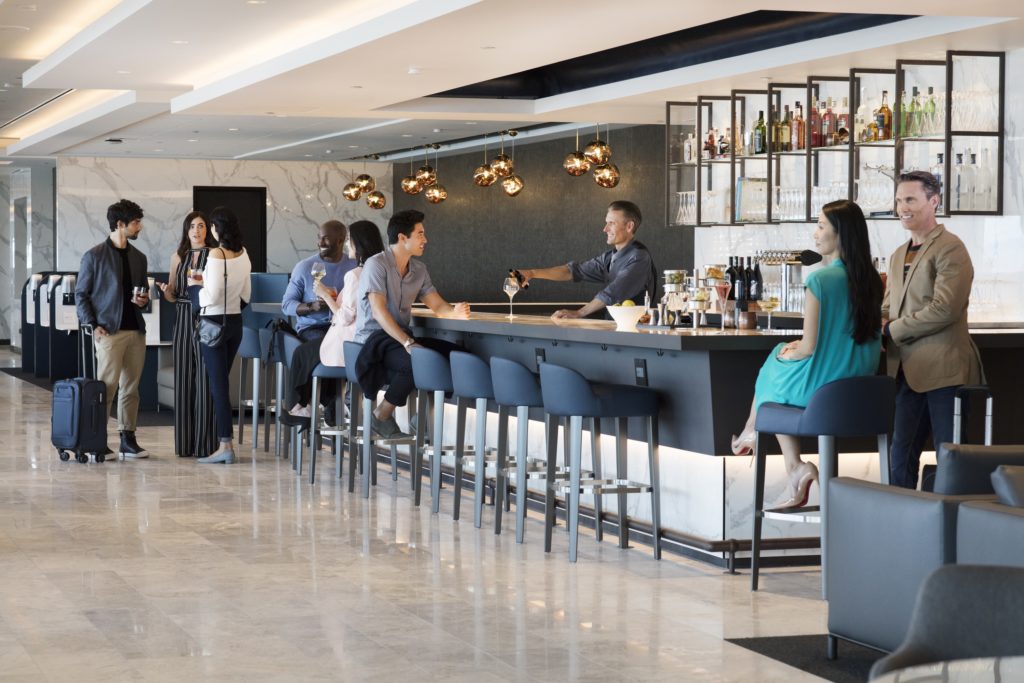 Cocktails are available at the bar and the cocktail list includes several cocktails from the Bay Area, including the Mai Tai, invented in Oakland in 1944, and the Pisco Punch, featuring pisco which became all the rage during the California Gold Rush of 1849.
Furthermore there are 5 private daybeds with with Saks Fifth Avenue bedding and 8 shower suites with rainfall showers and Soho House & Co's Cowshed Spa products. Guests can also make use of valet services such as steaming of clothes.
In total 8 different art pieces are available in the lounge created by local artists from the Bay Area.