Yesterday the Menzies Business Lounge at Stockholm Arlanda airport terminal 5 reopened after nearly two months of renovations. But it is actually not the Menzies Business Lounge which just reopened, the doors have now opened to the Norrsken Lounge, best translated as the 'Aurora Lounge' in English (which is in fact also the name of the Menzies Lounge at terminal 2 at the same airport).
The previous rather basic design is gone and the new design is more contemporary in black, grey and wood. However it should be noted that the renovations have not been 100% completed yet, there are still a few design details left to finish.
The general layout of the lounge has not changed much though. The buffet area is still there in the same place, in the same circular shape, but all the sofas and armchairs are completely new, replacing the old and rather worn ones.
The photo above shows what the buffet area looks like now, the photo below shows what the buffet area used to look like before, in the old Menzies Business Lounge.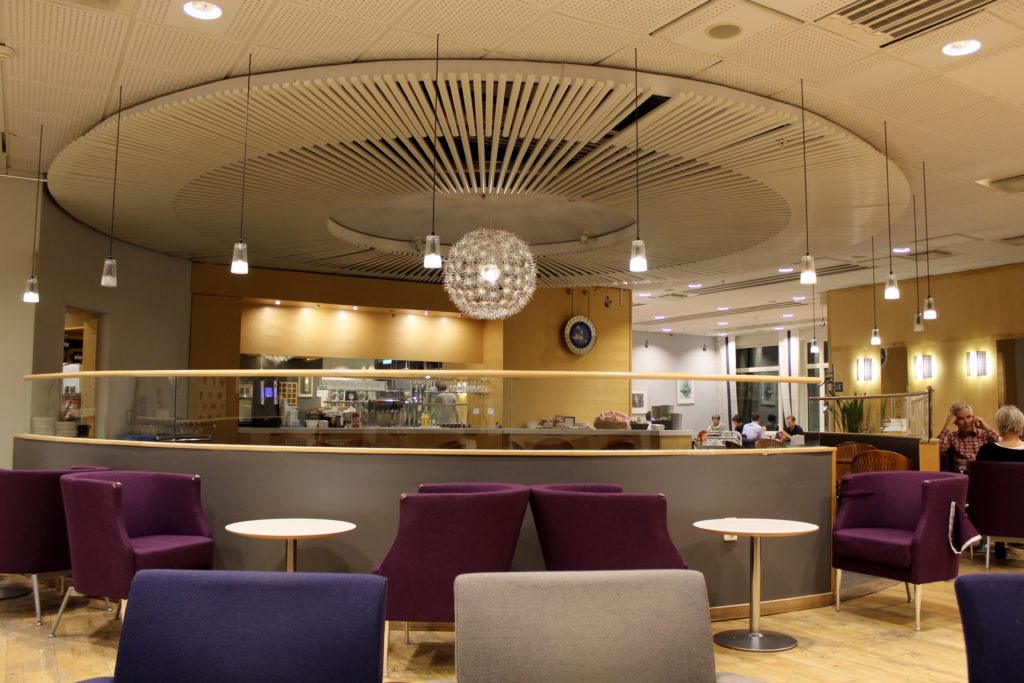 The small business centre is also gone. Nowadays most passengers probably access the internet using their own laptops, tablets or mobile devices so it probably made better sense to use the space for more seats.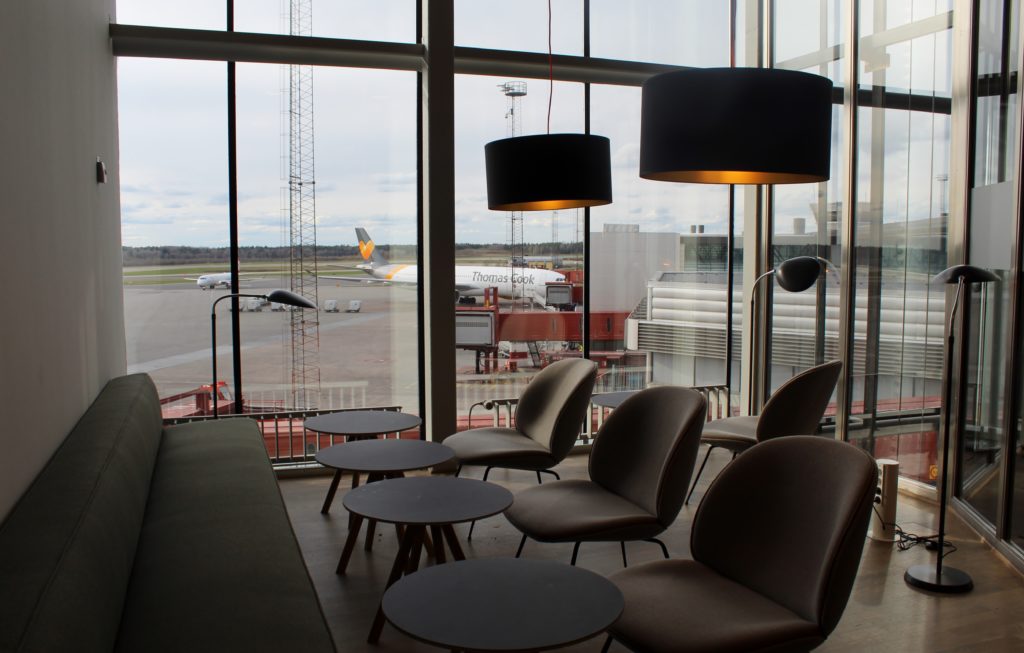 The selection of food and drinks used to be quite limited, in contrast to the Menzies Executive Lounge which has both spirits and a reasonable cold buffet, and unfortunately that situation has not changed.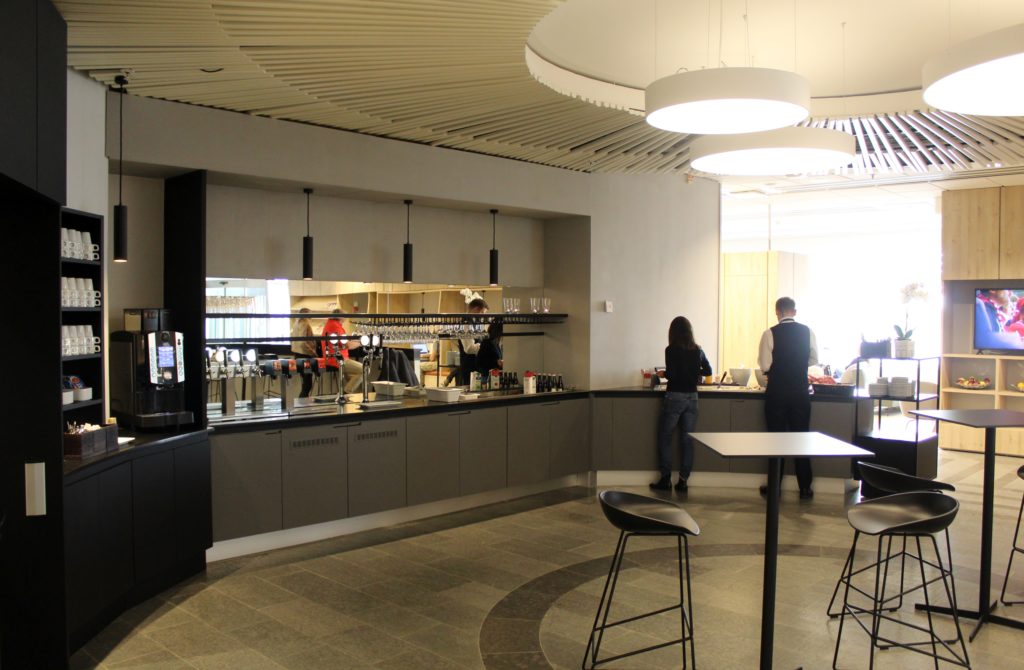 The food selection is still limited to bread rolls, cheeses, cold cuts and fresh fruits. However there are some mini muffins available now.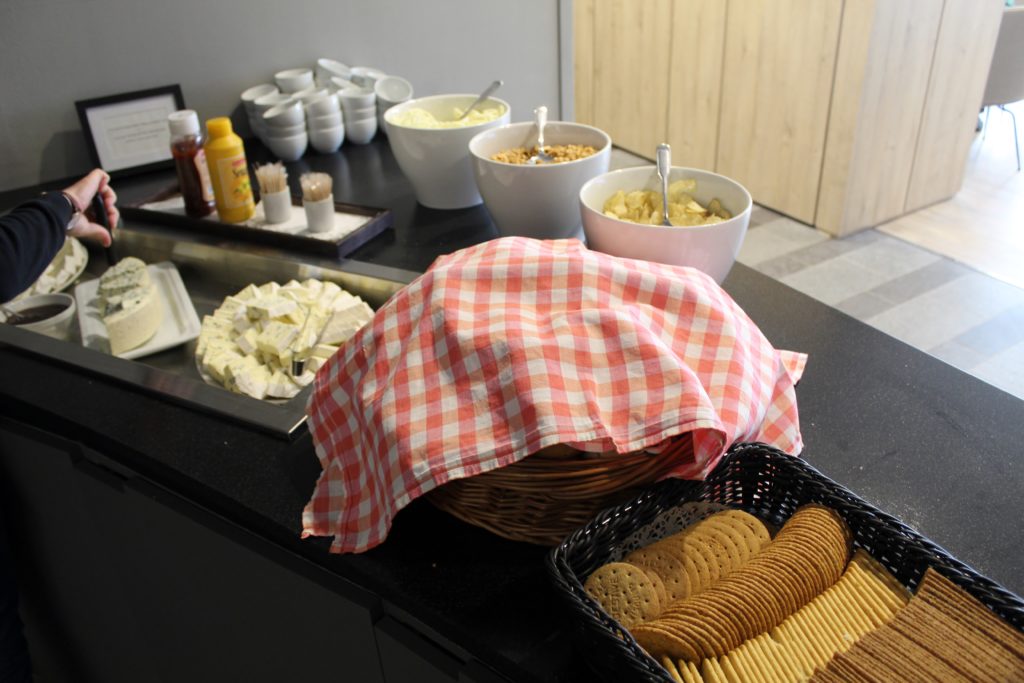 The drinks selection has not changed much either. The red and white wines are still on tap and there are still no spirits. The beer selection has been upgraded though, to the Swedish beer brand Melleruds, and the selection is generally slightly better.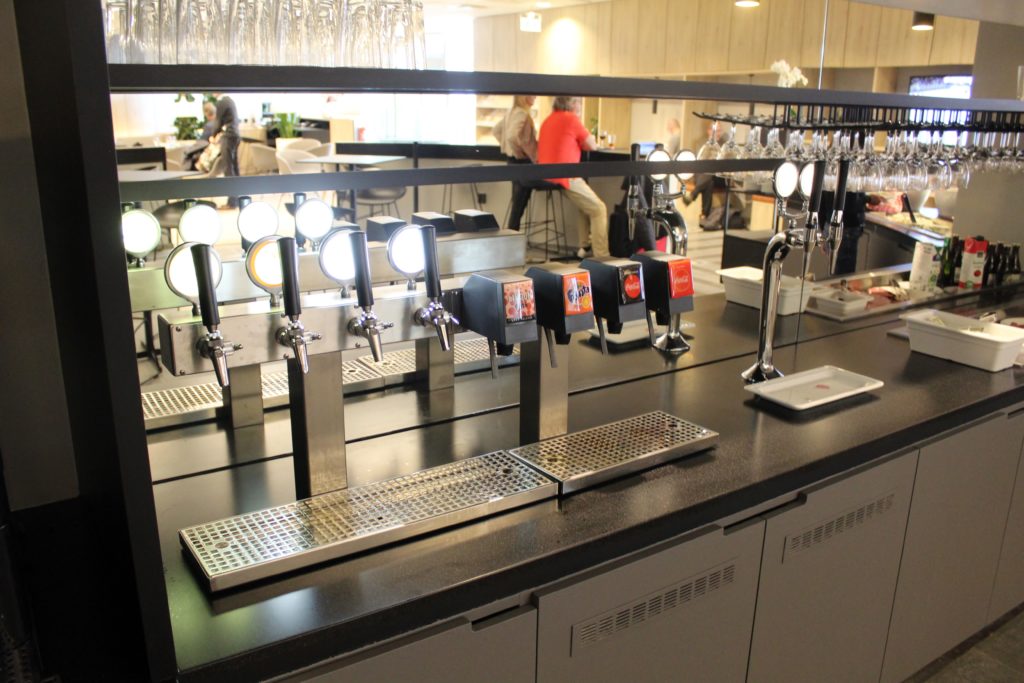 Overall the new design is definitely an improvement. The lounge feels far more modern and contemporary but sadly they did not take the opportunity to change the lounge concept to something new. It is still a fairly bleak and boring lounge compared to some other third-party lounges which have opened in northern Europe during the past year and the selection of food and drinks still leaves a lot to be desired. Probably economics played a major part here. Not so much the cost of the renovations but rather the money they lose by keeping the lounge closed.
Read the full lounge review of the Norrsken Lounge here!
Read the full lounge review of the Menzies Business Lounge here!