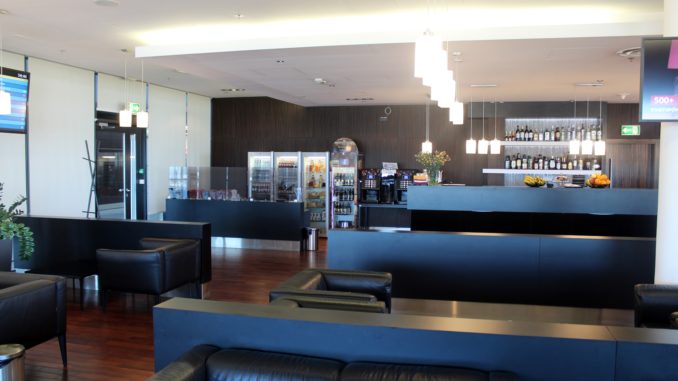 Where is it?

The lounge is located airside in the Schengen area on the upper floor where the duty free shops and most of the gates are located.
After passing through security control you make a left turn, use the escalators to go to the upper floor, continue straight ahead and you will find the lounge slightly hidden in the corner to the left opposite gates G11 and G12.
Some websites mention the lounge is located in terminal 2. Terminal 2 is the building where check-in and baggage reclaim take place for all flights and also the building where all the Schengen gates are located. Terminal 1 is not a terminal in the proper sense but rather the building with all the non-Schengen gates. It is connected to terminal 2 through a corridor, which is very close to the lounge.
If your flight departs from terminal 1 you can still use the lounge but you will need to allow time for passport control and the short walk through the connecting corridor.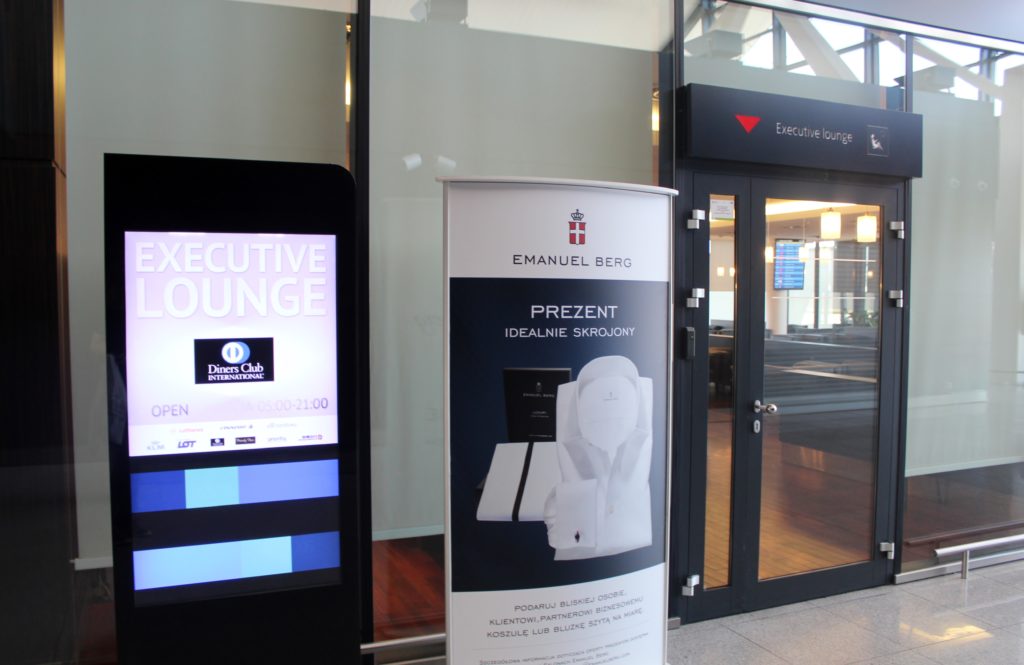 How do I get in?

This is the only lounge at the airport used by most full-service airlines in Gdansk such as LOT, Lufthansa and KLM for their business class passengers and top-tier frequent flyers.
It is also possible to pay at the entrance and use various lounge cards such as Priority Pass.
What's it like?

The lounge is basically just one large room with sofas and armchairs in dark leather. There lounge feels fairly bright due to the large panorama windows but unfortunately there is not much of a view. The windows face the parking lot, the departure drop-off areas and the train station.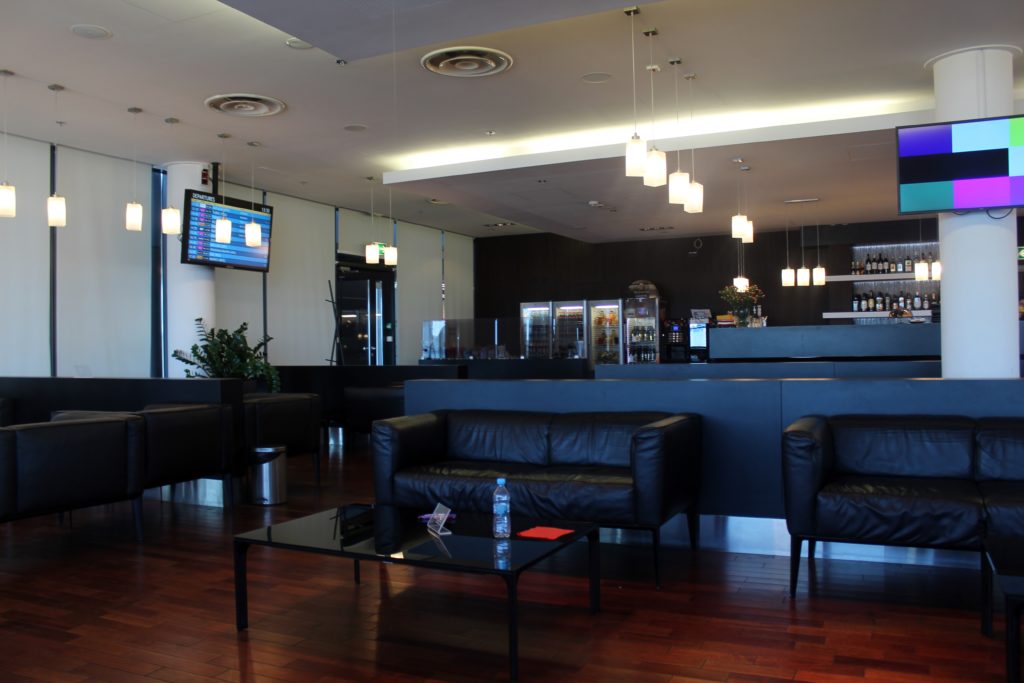 In contrast to most lounges the reception desk is not by the door in the Gdansk lounge. Instead there is a combined reception desk and manned bar located in the middle of the lounge. The setup is a bit odd and somewhat confusing, especially when you visit the lounge for the first time.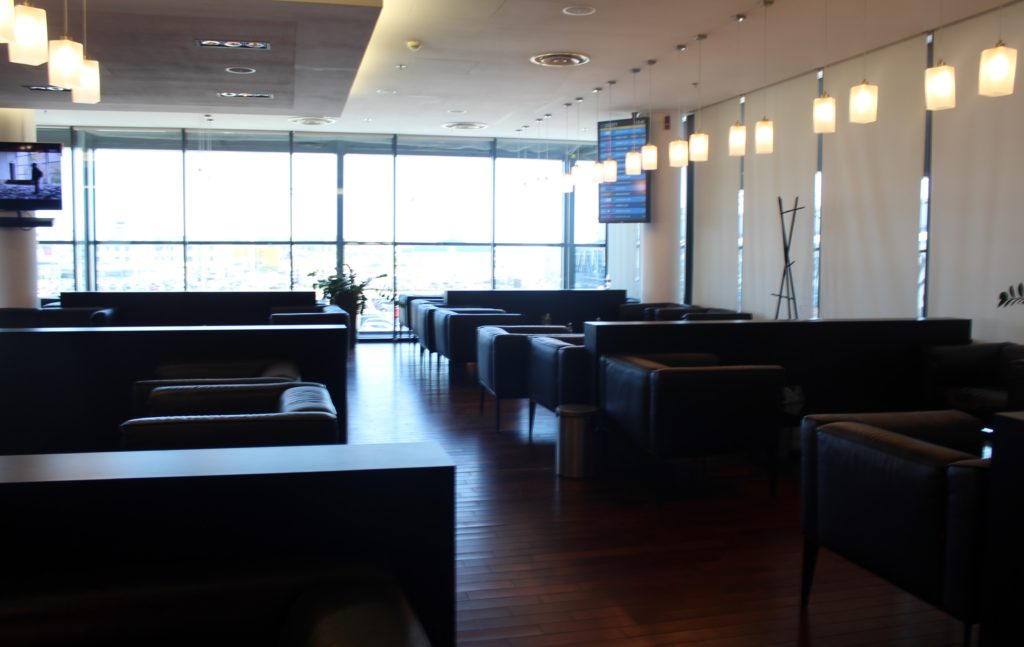 Food and drinks

There is a small self-service area by the entrance with soft drinks, beer and snacks. In this area you will find sodas, juices and a coffee machine. There is also a fridge with a very nice selection of beers from the Gdansk region.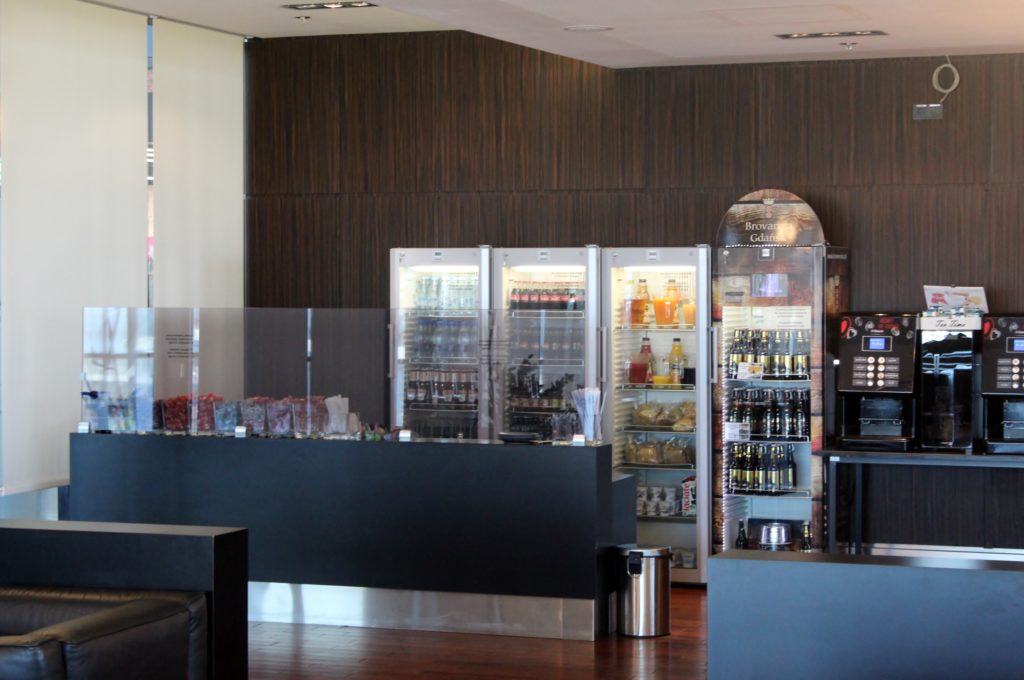 The selection of snacks is limited to sandwiches, yoghurt, fresh fruits, pastries, crisps and nuts.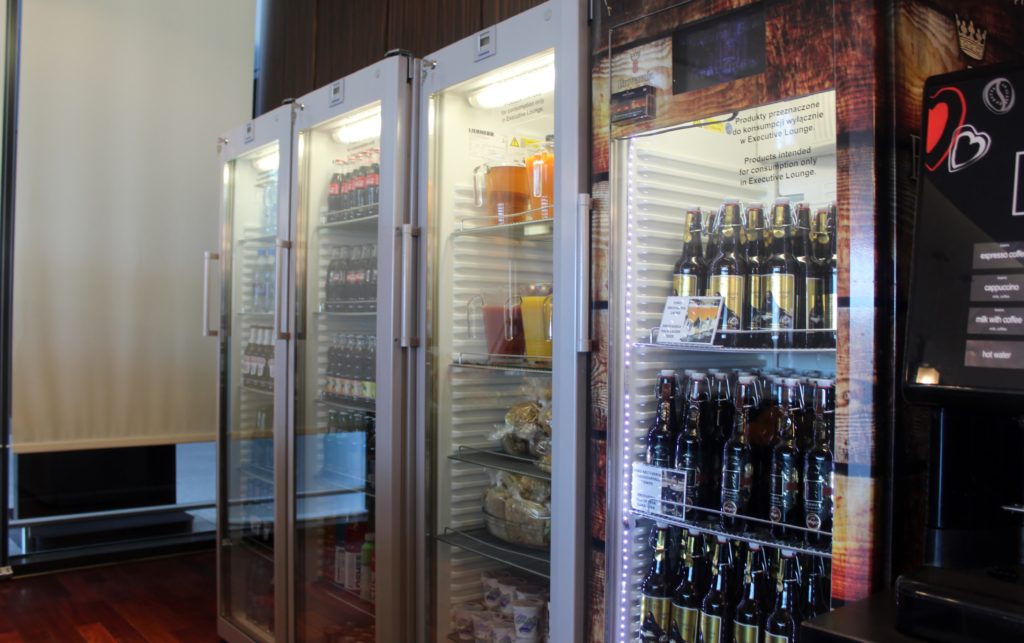 Red, white and sparkling wine as well as all kinds of spirits are available from the manned bar but need to be ordered.
Facilities

There are several TVs in the lounge, some newspapers and magazines and free wireless internet.
Restrooms are also available inside the lounge but there are no showers.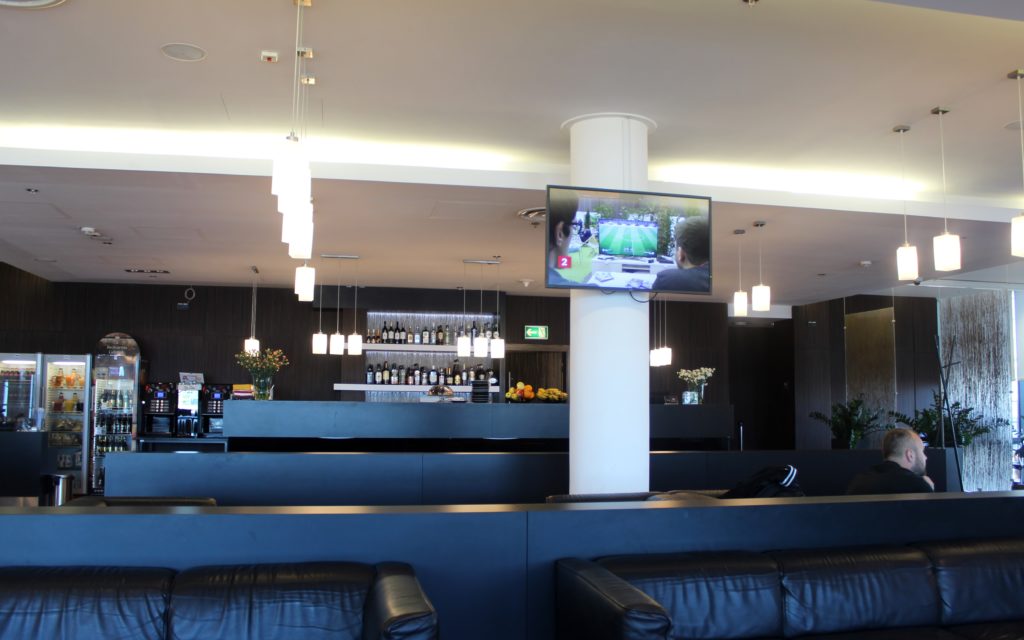 Final impression

A small third-party lounge at a regional airport in Poland. Clean and tidy, some light snacks, a manned bar but nothing spectacular worth arriving early for.