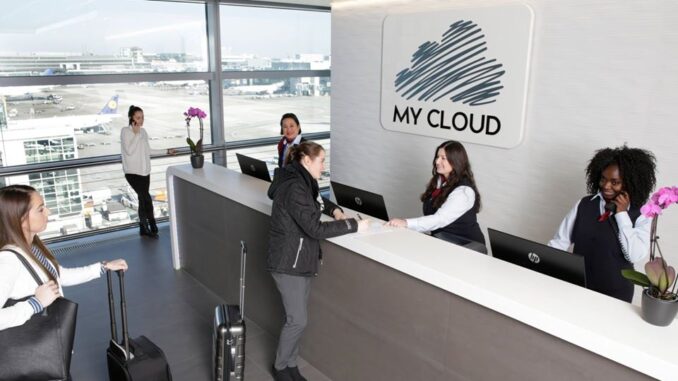 A new transit hotel has opened at Frankfurt airport, which is excellent news for transit passengers with a long layover.
The transit hotel is located airside in terminal 1, the terminal mainly used by Lufthansa and other Star Alliance carriers. The hotel is located close to gate Z25 which means in the non-Schengen area of concourse A at terminal 1.
The webpage for the transit hotel specifically states that in order to visit the transit hotel you need to have a valid ticket and also travel to or from a non-Schengen destination, which means either to or from a non-European country or to or from a country in Europe which not part of the Schengen zone such as the United Kingdom.
In order to make a booking you need to indicate where you are arriving from and where you are travelling on the booking page so presumably there is no access to the transit hotel if you connect between two Schengen countries in Europe, even if you hold an EU passport which should normally not cause any problems.
There are 59 rooms in the hotel and the minimum stay is three hours. Check-in and check-out is possible between 5 am and 10 pm although the reception is manned around the clock.
There are vending machines in the lobby but there is no cafe or restaurant inside the hotel. However there are several bars and food outlets in the transit hall, in the public area right outside.
Another great thing about the transit hotel is of course also the excellent apron view.