Where is it?

The lounge is located airside in the transit hall, to the right after exiting from the security control. The gate used by KLM for their flights to Amsterdam is located right outside the lounge which makes boarding very easy after the visit
The lounge is unmanned so eligible passengers need to get an access code for door before passing through security. The code is available from any check-in desk or from the information desk in the departure hall by showing the boarding pass. It is very important to obtain it before passing through security.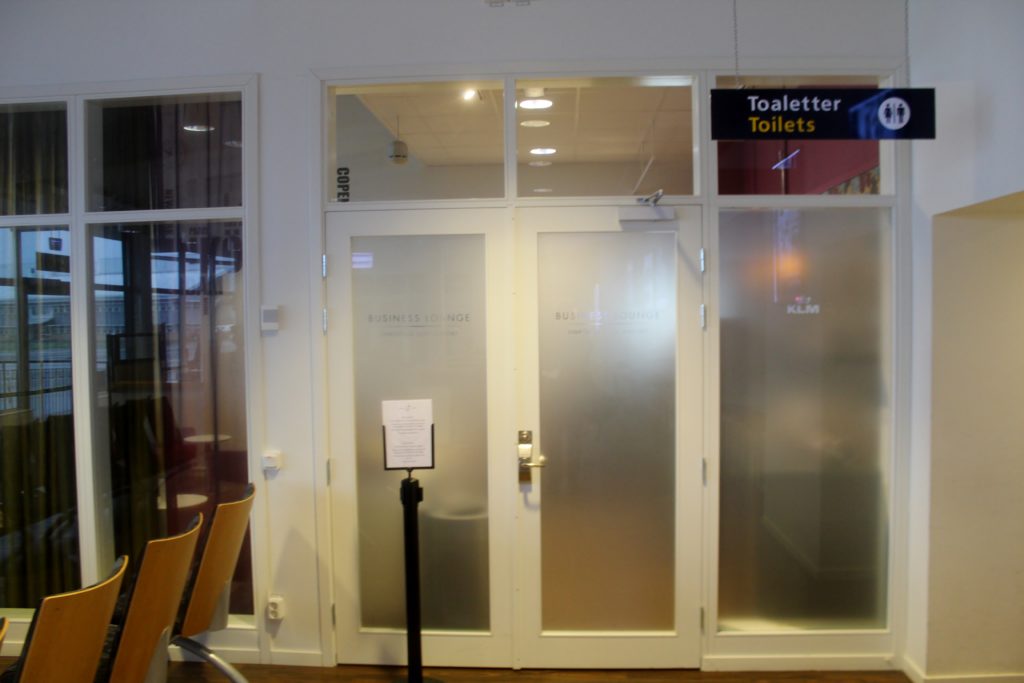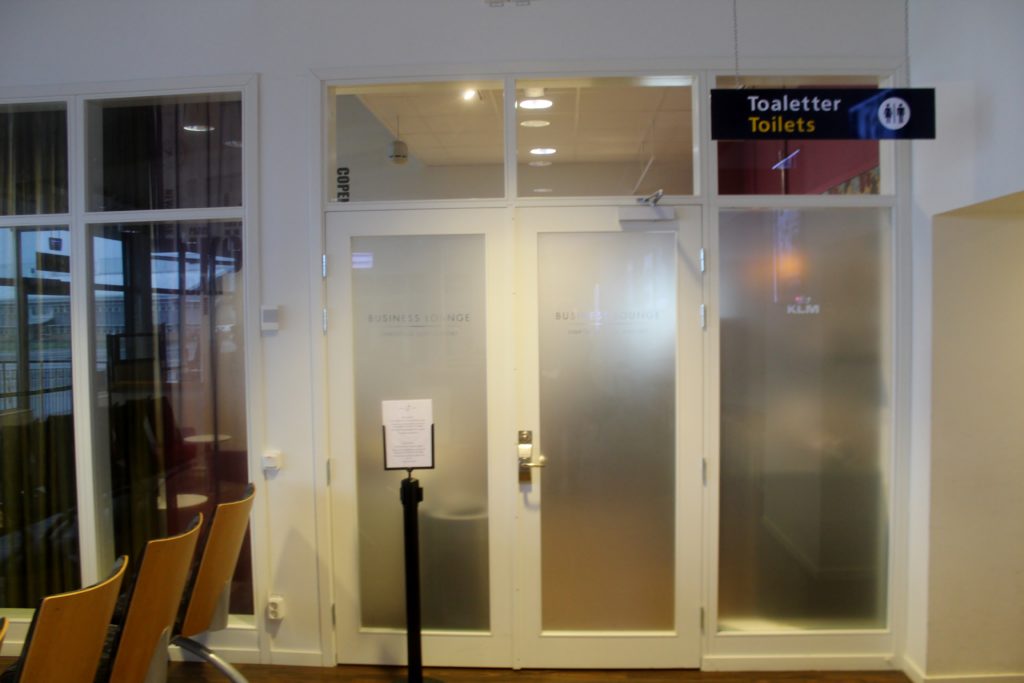 How do I get in?

The lounge is accessible to business class passengers and passengers holding a Flying Blue Gold/Platinum or Skyteam Elite Plus card travelling on KLM to Amsterdam.
What's it like?

It is really impressive that a small airport like Linköping airport with no more than 3-4 daily scheduled flights operate a lounge. And we are not talking about 3-4 daily Boeing 747 flights but rather 3-4 flights operated by a Fokker 70 or an Embraer 170 with a capacity of less than 100 passengers. But naturally the lounge is much appreciated by the frequent flyers and business travellers in the region.
The lounge is certainly not large, just a very small room next to the transit hall with seating for no more than 15 passengers. The design is quite pleasant though in purple with some of destinations that can be reached from the airport (via Amsterdam) written on the wall. There are also comfortable armchairs and an excellent view of the apron through the panorama windows.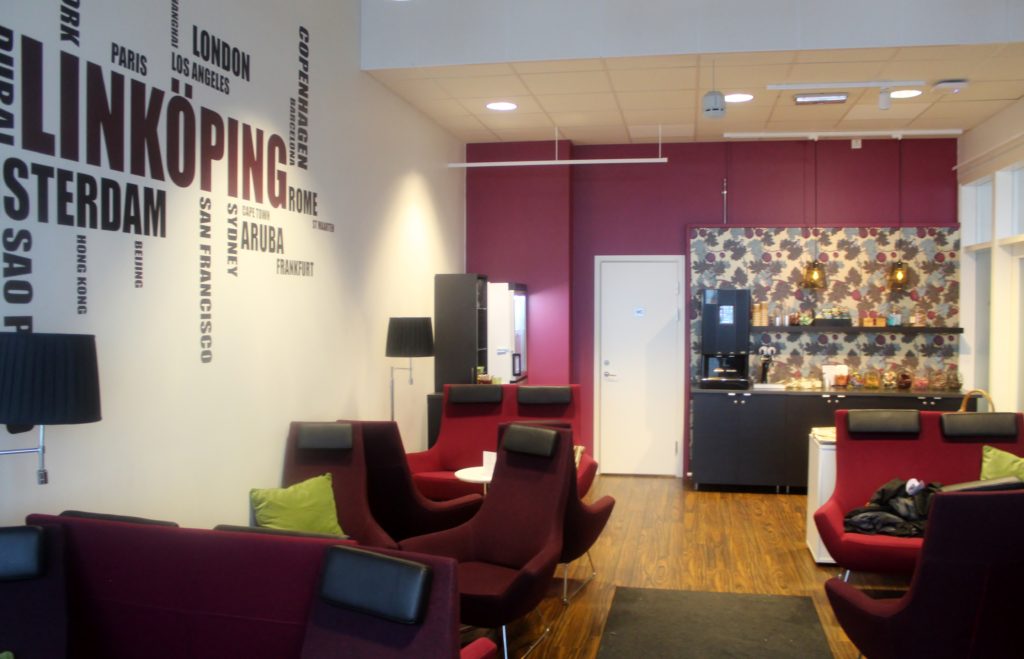 Food and drinks

Breakfast items are offered in connection with the morning flights including sandwiches and pastries. Later during the day snacks are available including cookies and pastries, crisps and nuts and for those who prefer something hot there are cup noodles.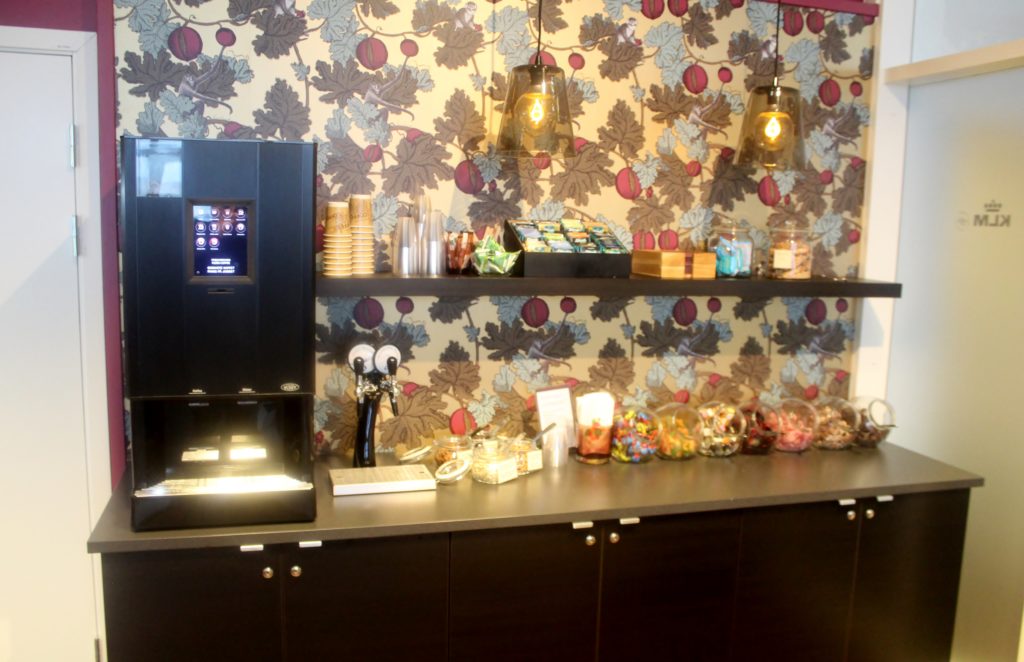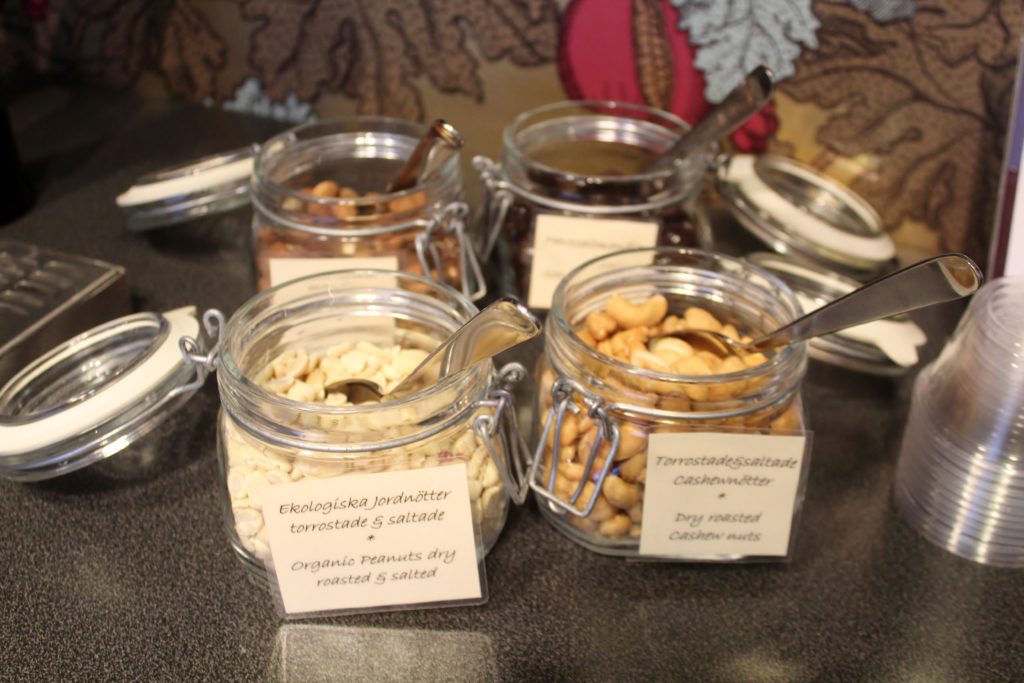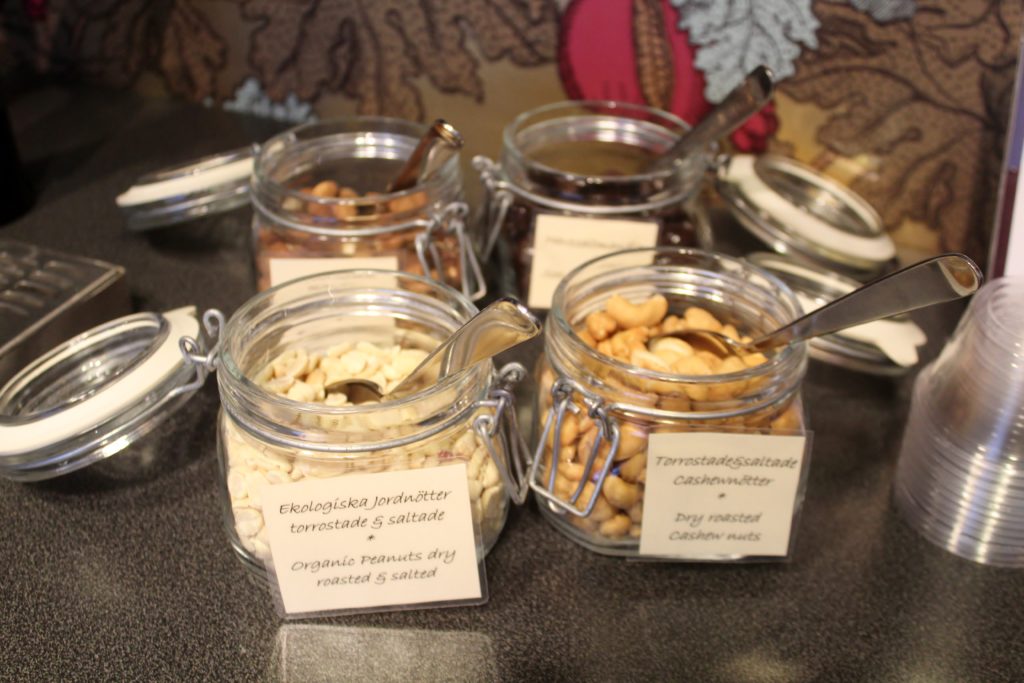 The drinks selection is quite nice with red and white wine and bottled beer from some local breweries in the Östergötland county, including Folkes Lager and Tappar Finas Pale Ale, which are produced in Linköping. There are also soft drinks and juices available and a coffee machine.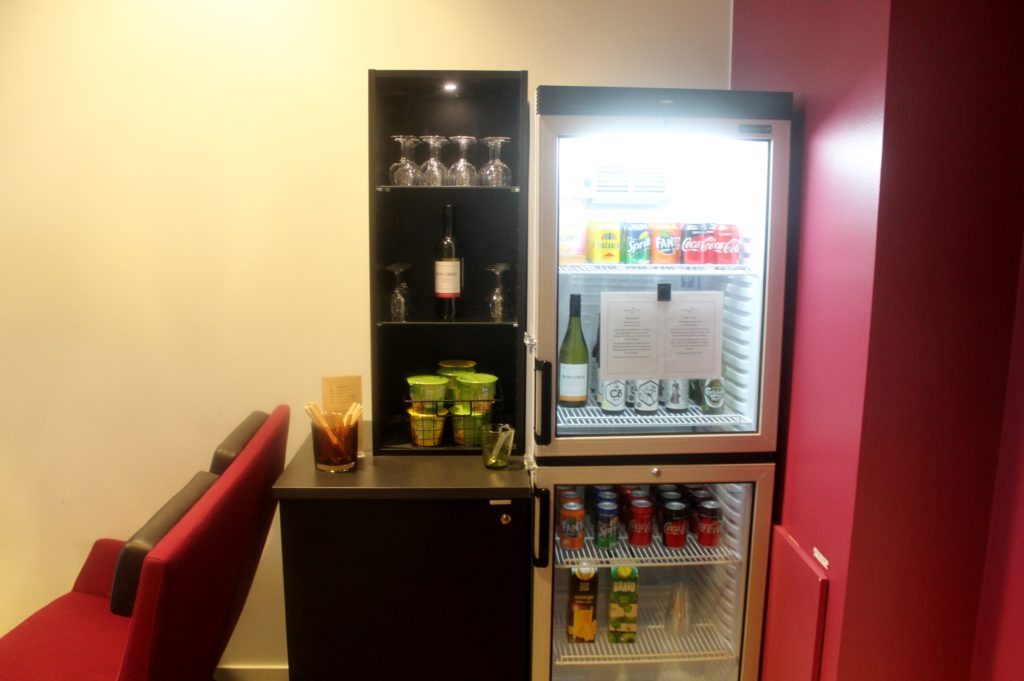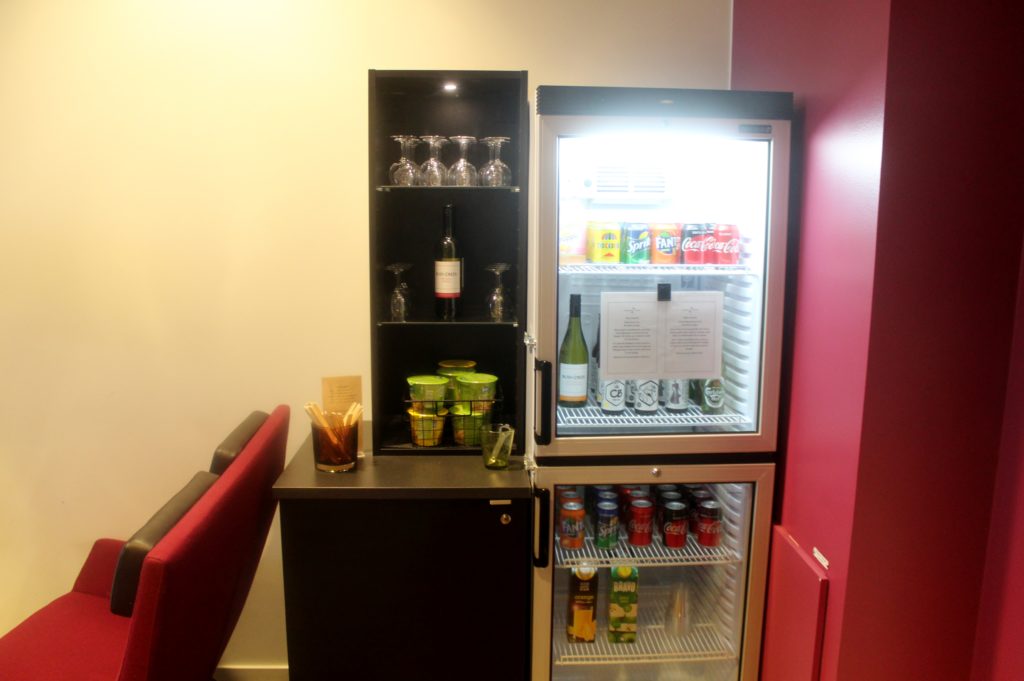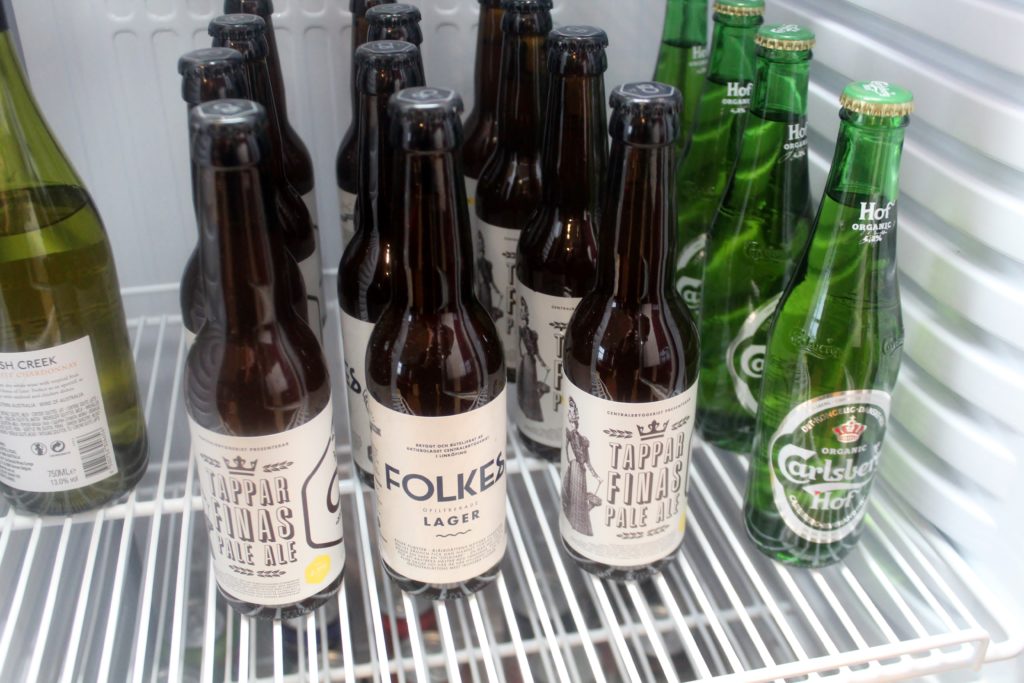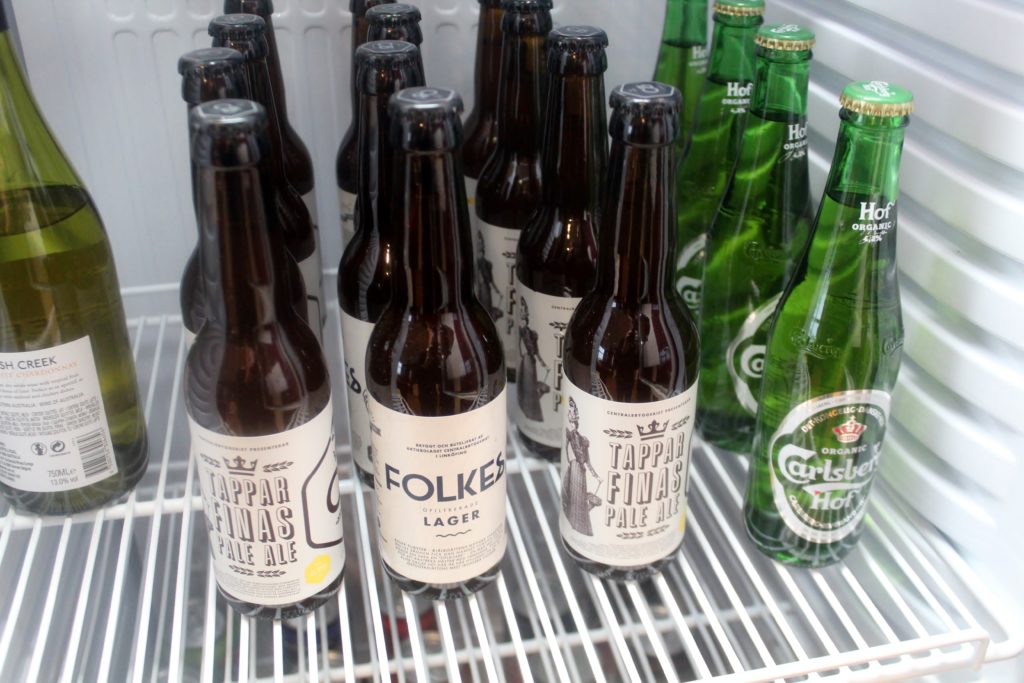 Facilities

Daily newspapers are available and there is free Wi-Fi at the airport. And there is actually a toilet inside the small lounge.
Anything else not to miss?
Do not miss the Swedish Lördagsgodis, Saturday candies, on offer in the lounge. These are available in most supermarkets and corner shops in the country and are hugely popular with small children (and some adults as well) who usually get to buy them on Saturdays. In the lounge they even have the traditional small paper bags you get in the shops and there is a small assortment of candies for self service, so you can mix and match and get your own Saturday candies bag.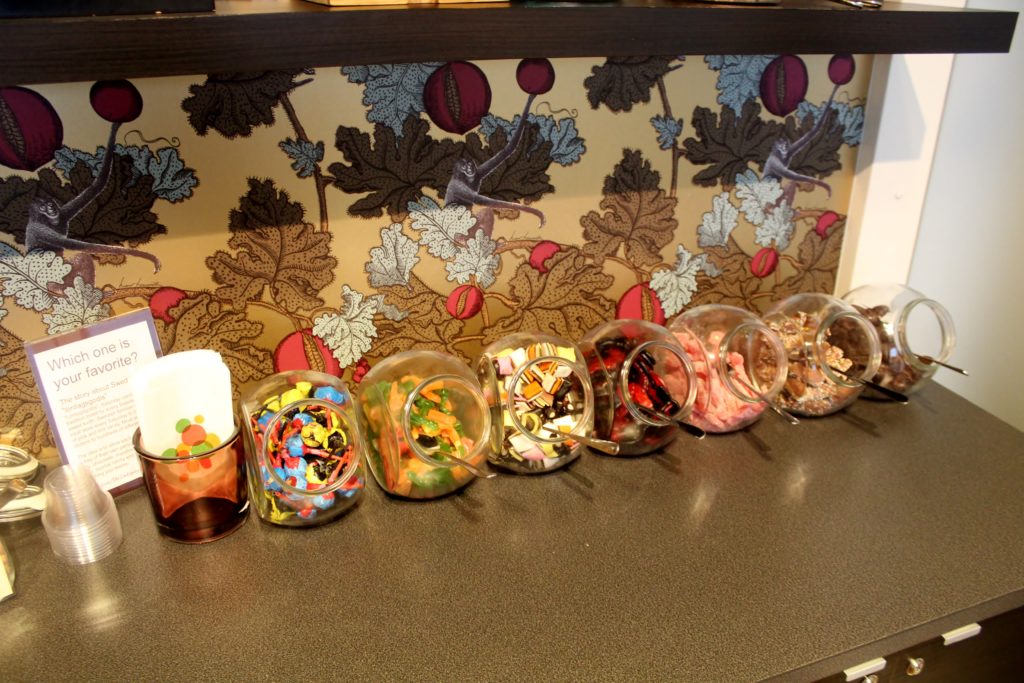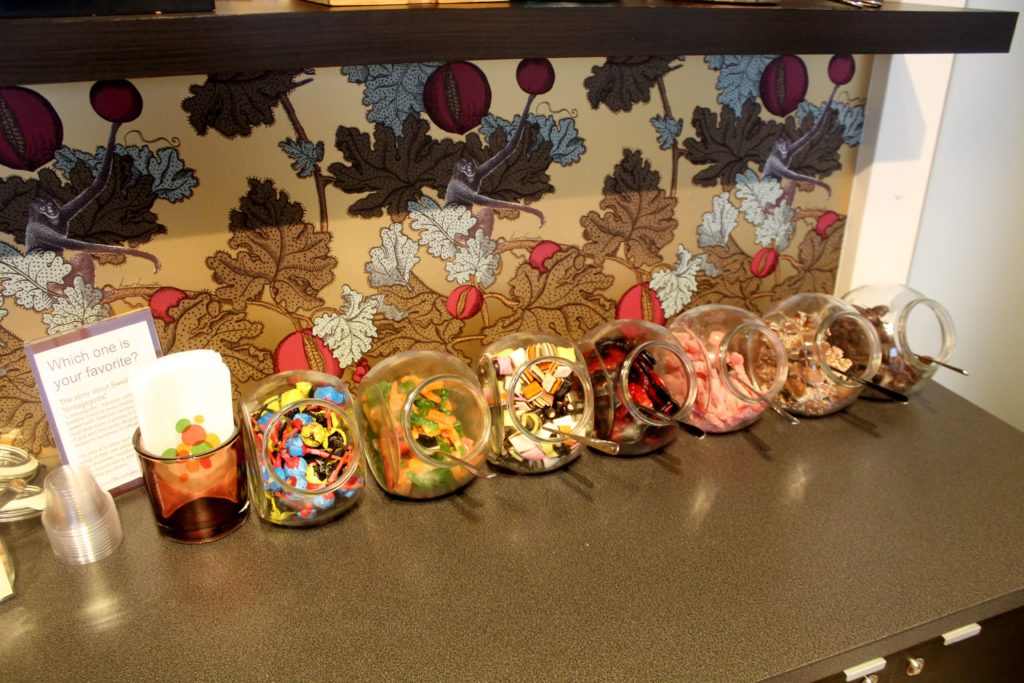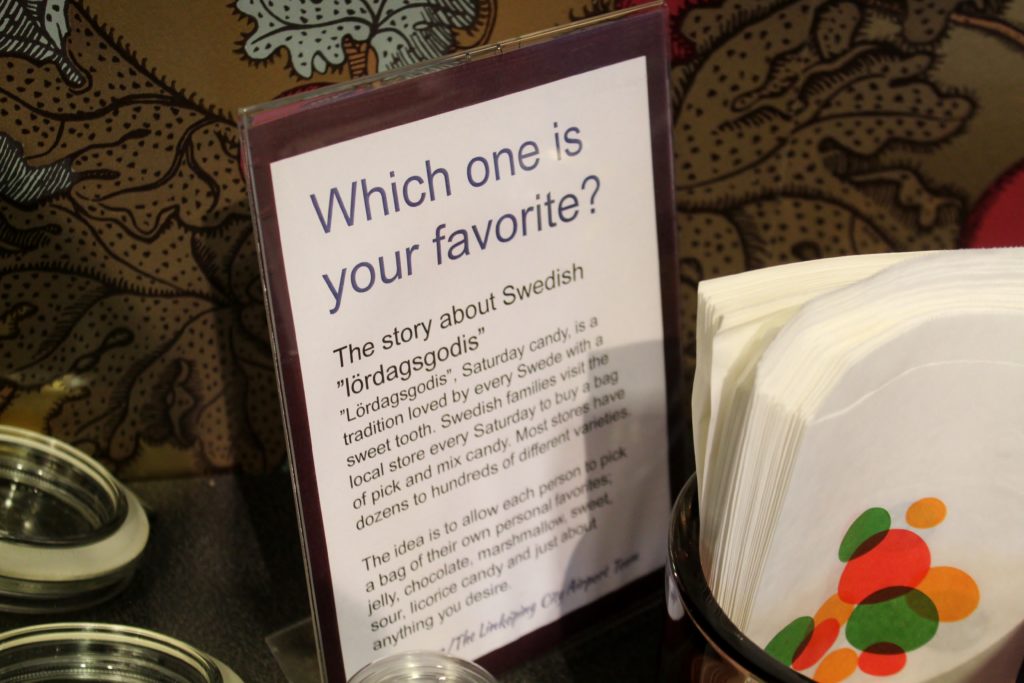 Final impression

It is very impressive that there even exists a lounge at such a small airport, and it is very nicely decorated, tidy and well-maintained. A nice selection of drinks and snacks including local craft beer. And the Swedish "lördagsgodis" is a very fun feature.