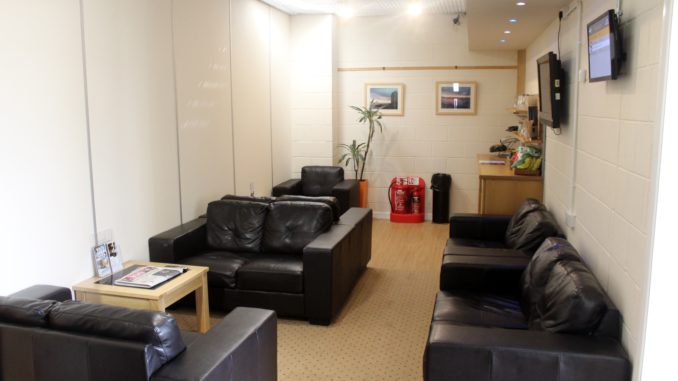 Where is it?

The lounge is located airside in the corner of the small transit hall next to gate 4. A rather discreet door in wood.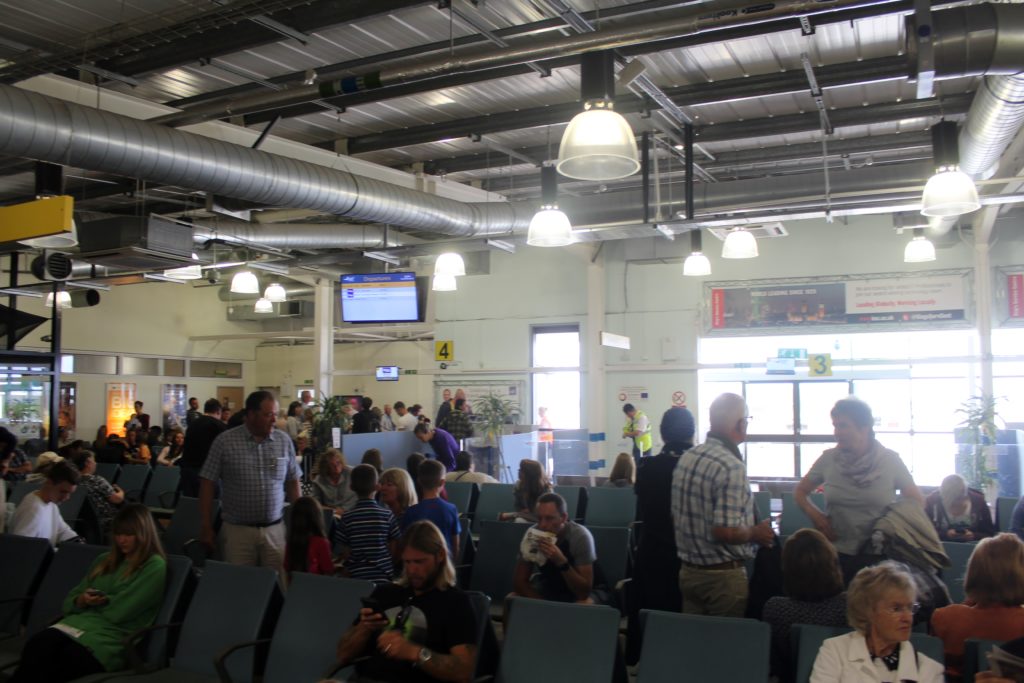 How do I get in?

This is a pay-in lounge currently not used by any airlines. It is possible to enter the lounge using a Priority Pass and also by payment at the information counter.
Important! The lounge is unmanned and all passengers who want to visit the lounge need to register at the information desk in the departure hall next to the check-in desks. This has to be done before passing through security control as it is not possible to register airside. At the information desk the passenger will receive a receipt with the pin code for the door to enter the lounge. The receipt should be kept during the whole visit as the staff occasionally do checks in the lounge.
What's it like?

The lounge is very small with seating for no more than 12 passengers. Based on some photos available on the internet it seems like the wall opposite the buffet can be removed though in order to make the lounge larger with more seats.
In spite of the small size the lounge is very well-appointed with large comfortable sofas and armchairs and it is very tidy and well-maintained.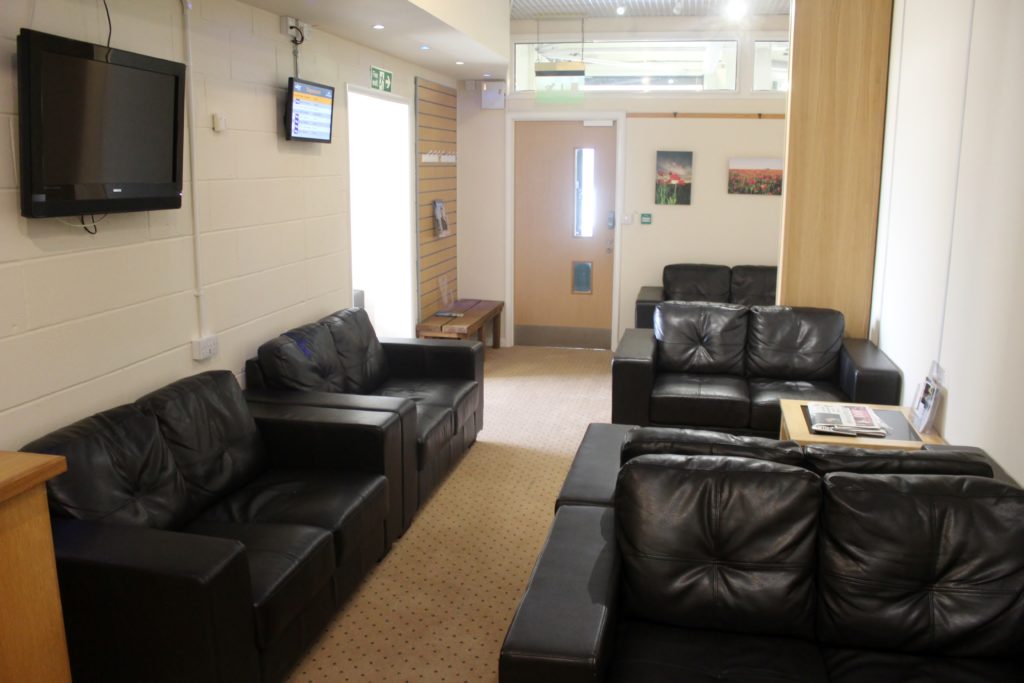 There is a small separate room with just a sofa for two guests which also has a good view of the apron and the runway.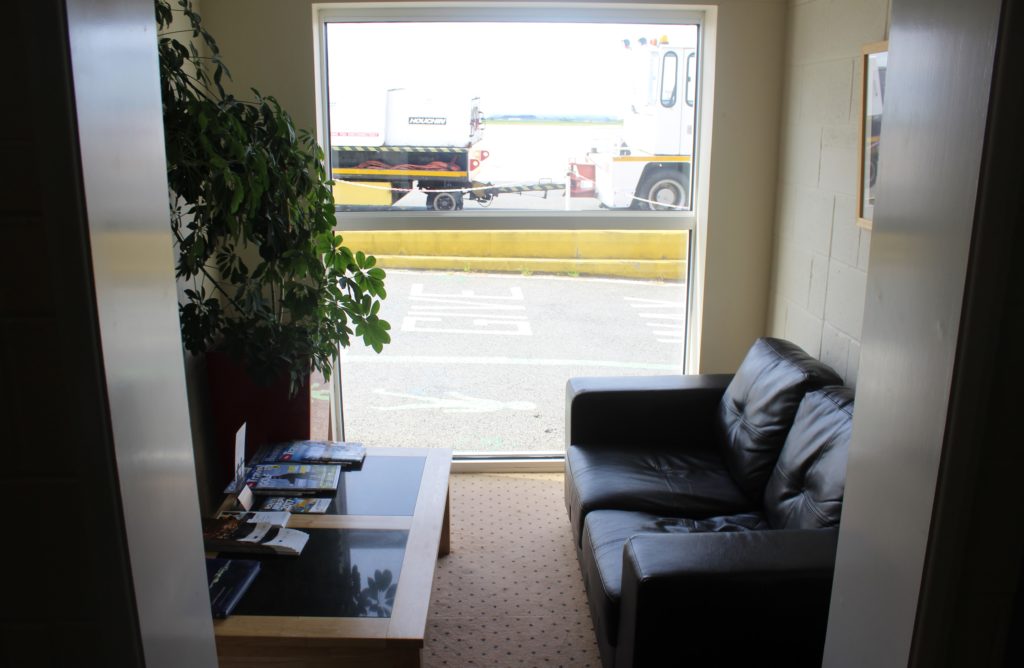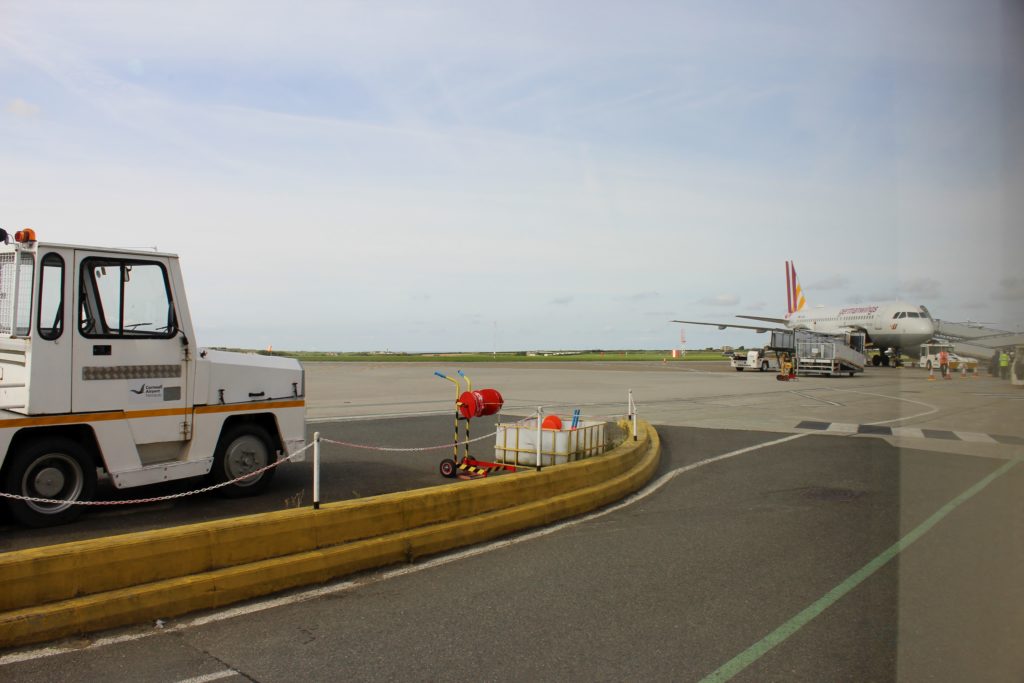 Food and drinks

The small self-service buffet has some drinks and snacks for self service. There are some croissants and pastries to eat as well as chocolate bars, crisps, popcorn and nuts. There is also a bowl with fresh fruits.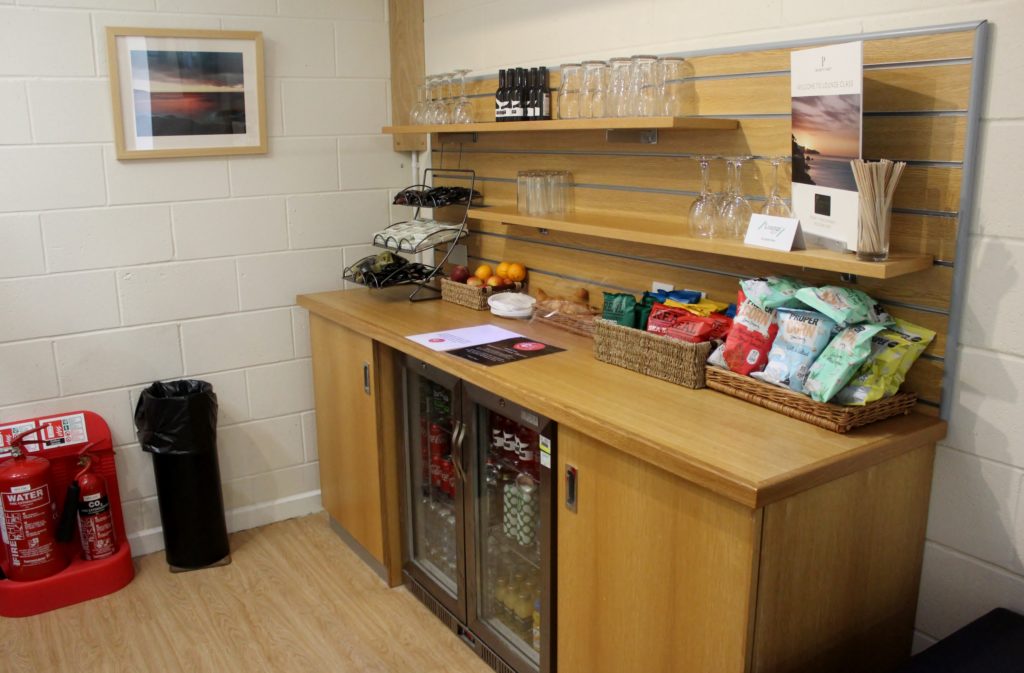 The drinks selection includes beer, red and white wine, juices, water and sodas.
There is no coffee machine in the lounge and no kettle to make tea. Lounge guests who want a coffee or tea can order this from the cafe just outside the lounge by presenting the lounge receipt at the cashier.
Facilities

Free wireless internet is available, there is a TV and also some daily newspapers. Restrooms are located in the transit hall outside the lounge.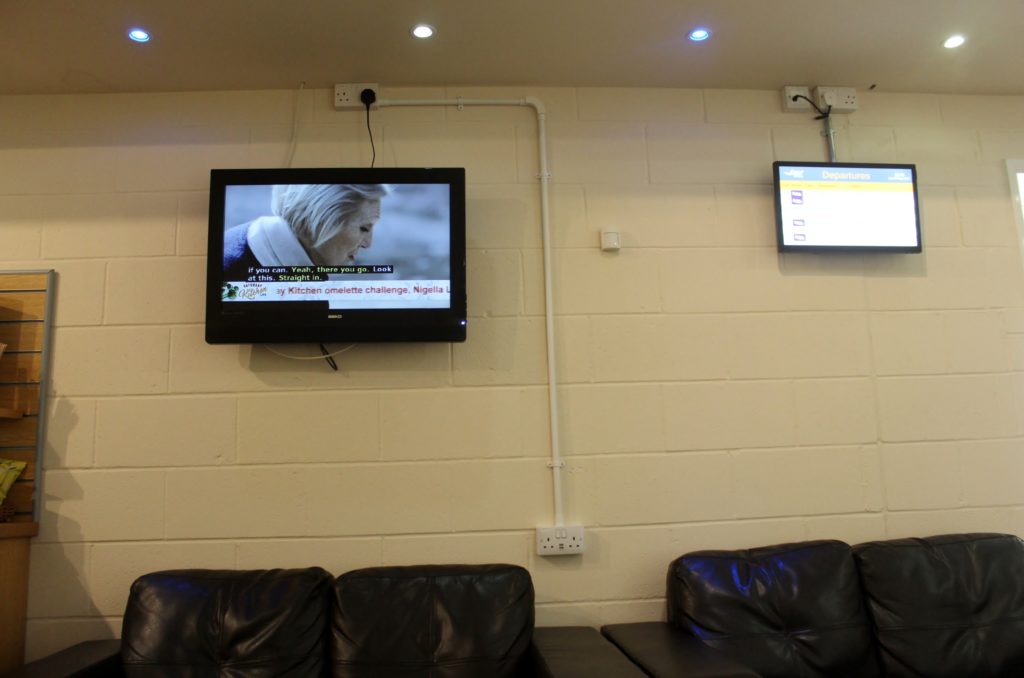 Final impression
A very small lounge but great to see such a small airport like Newquay actually offering a proper lounge. It is surprisingly well-appointed and there is a small but nice selection of snacks and drinks for self service. This is probably one of the smallest lounges I have visited but far from the worst.