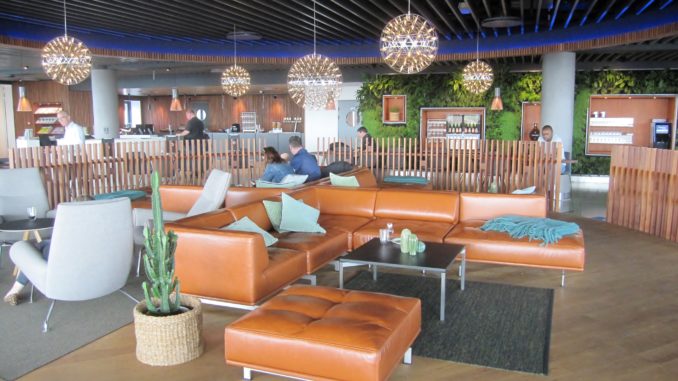 Where is it?

The Eventyr Lounge is located in the non-Schengen area of the transit hall, after passport control in Concourse C. The entrance is on the right hand side when proceeding from the passport control towards gates C15-C40.
Passengers travelling to a Schengen destinations and holding an EU-passport can technically visit the lounge but will need to pass passport control twice and will need to allow sufficient time to reach the gate after the visit.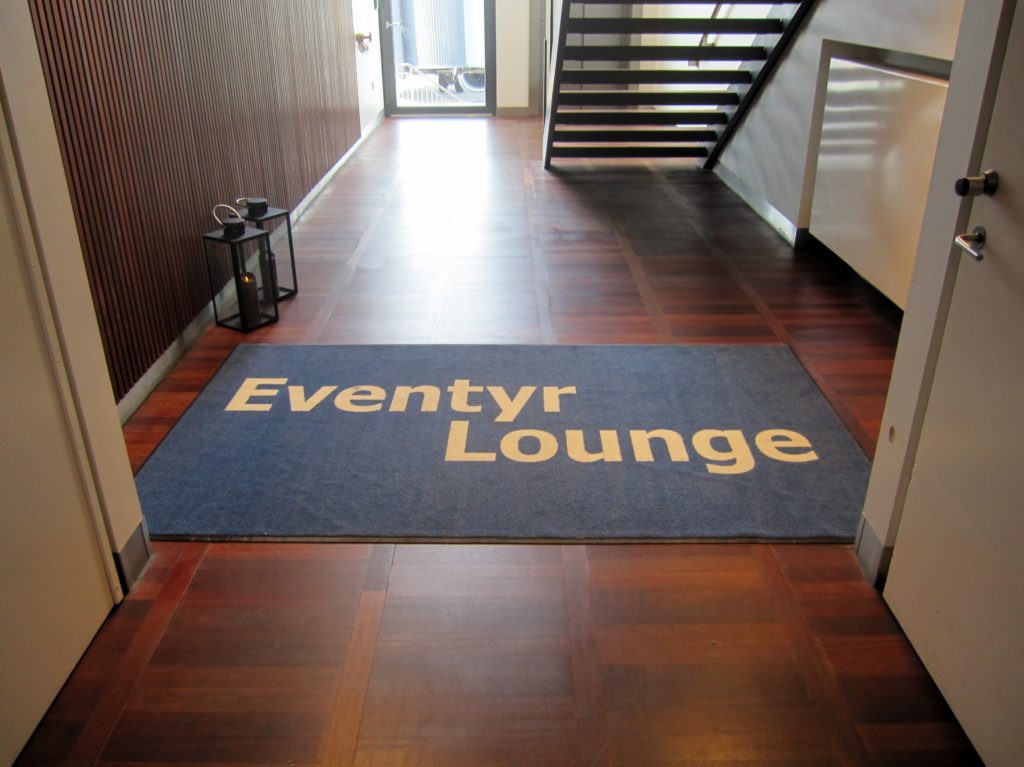 How do I get in?

The lounge is used by a few airlines operating out of Concourse C, mostly non-European airlines like Emirates and Delta. The lounge is also used by British Airways and it is possible to buy access at the reception desk.
Priority Pass cardholders are also admitted.
What's it like?

The Eventyr Lounge opened in March 2017 and became the first non-Schengen lounge at Copenhagen airport, all other lounges are located in the Schengen area which meant passengers had to allow time to pass passport control and reach the gate after the visit.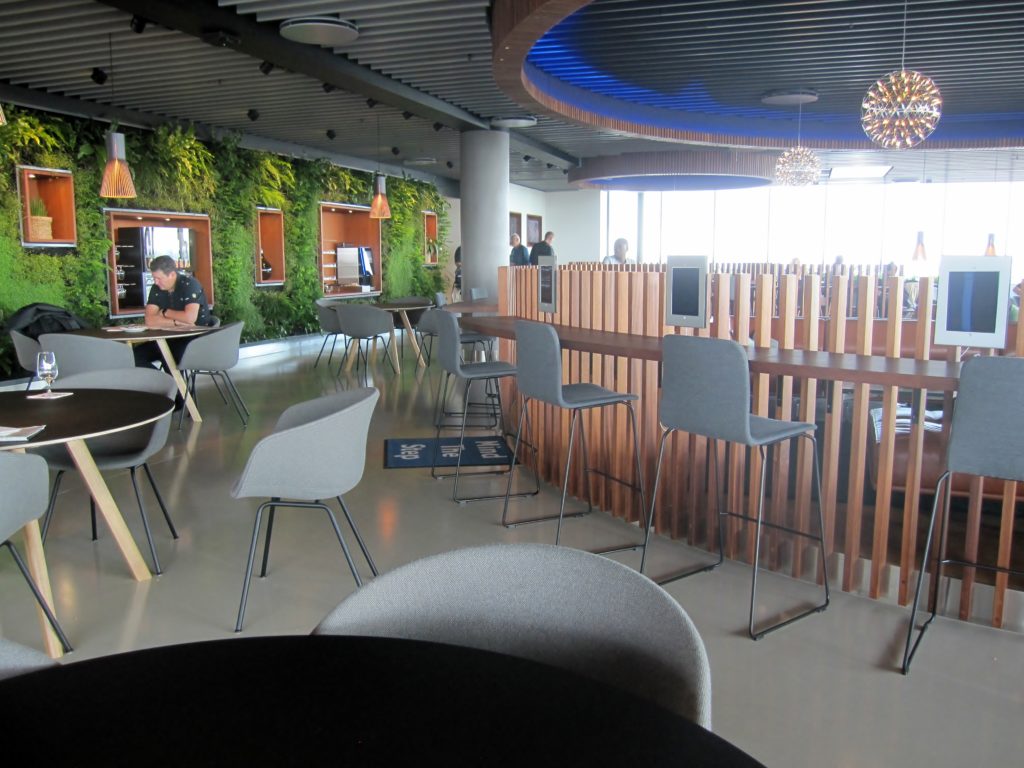 The new lounge is located on the top floor of the Concourse C, the concourse used for all longhaul flights as well as some shorthaul flights to non-Schengen destinations. It is quite spacious covering 750 square metres and has cool and quite modern design with furniture from Danish designers Hay and Erik Jørgensen.
The lounge is in the shape of a half moon and has a fantastic and nearly unobstructed view of the apron and the runways. This is probably the best view you can get from anywhere at the airport, possibly with the exception of the control tower.
On a clear day you can even see the Oresund bridge and the coastline of Sweden. The panorama windows also provide a lot of natural light and make the lounge feel airy and spacious.
Food and drinks

The rather spacious self-service buffet offers hot and cold food which varies depending on the time of the day. Breakfast items are available in the morning and there is usually a hot item during the day as well as a cold buffet and some snacks and desserts.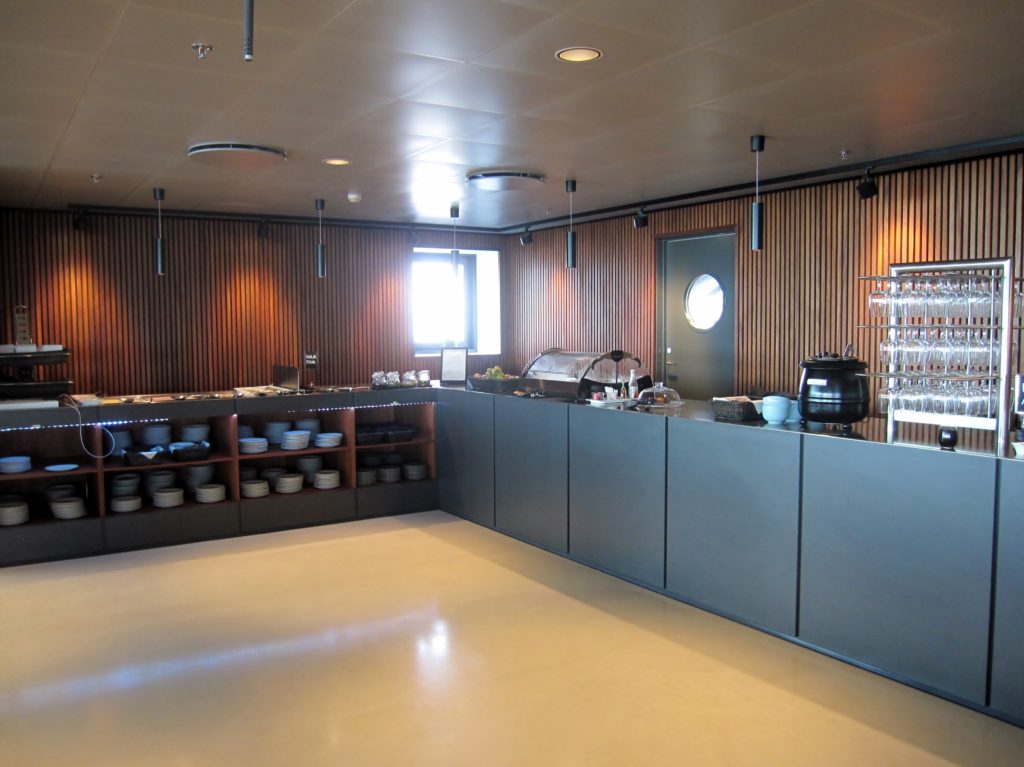 Wine is available from the wine dispensers placed in the green wall.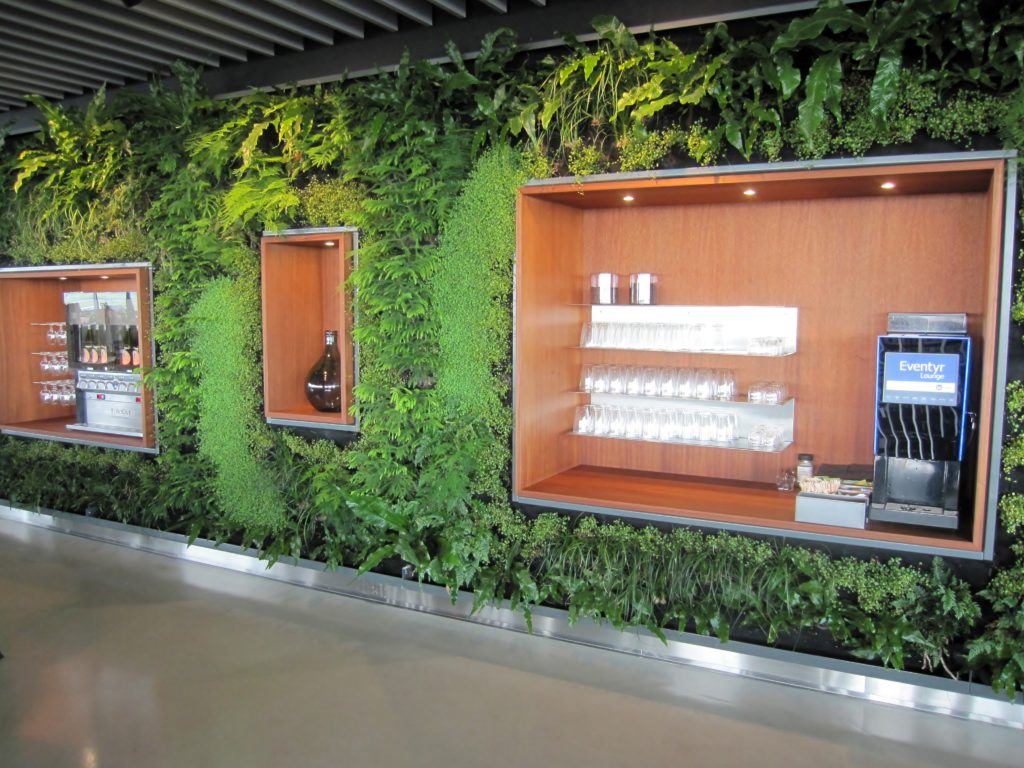 Beer, a standard selection of spirits, soft drinks, coffee and tea are available in the buffet area.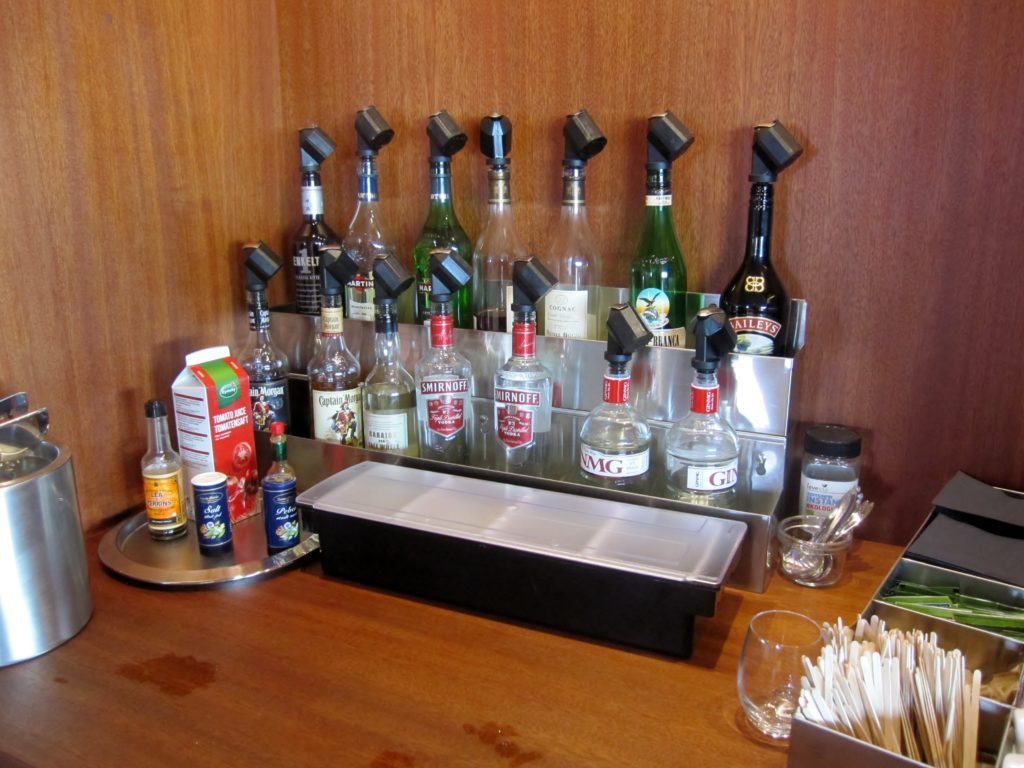 Facilities

A good selection of Danish and international newspapers and magazines is available at the reception desk and free Wi-Fi is available. There are restrooms in the lounge but no shower facilities.
Final impression

A well-needed addition for premium passengers at Copenhagen airport, especially for passengers travelling to longhaul or non-Schengen destinations. The design is really cool and the airport view through the panorama windows is breathtaking. The wine dispensers in the green wall is also a nice feature. Overall this is not a bad lounge.