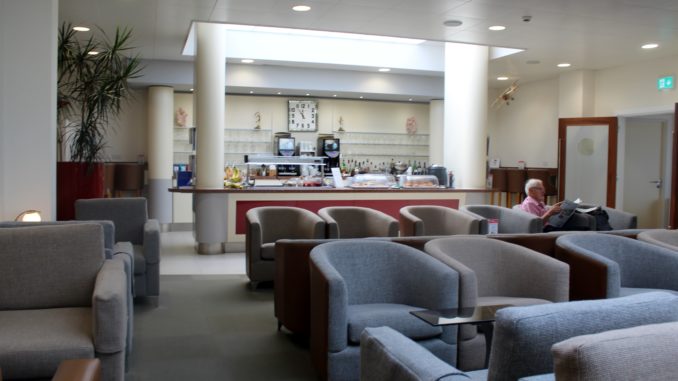 Where is it?

The British Airways Lounge is located airside. After passing security control, continue through the shopping area and make a left turn towards the gates. Pass through the last automatic door and make a right turn. The lounge is located close to gate 3.
Although not signposted you can easily return to the shopping area after the lounge visit the same way you came, if you do not want to head straight for the gate.
How do I get in?

Standard British Airways lounge rules apply. British Airways business class passengers as well as British Airways Silver/Gold and OneWorld Sapphire/Emerald.
The lounge is not only used by BA but also by virtually all full-service airlines operating at Jersey airport. It is also possible to enter using Priority Pass.
What's it like?

The lounge is not particularly large but the size is adequate for a smaller regional airport. It may get a bit crowded during the busier summer months at times of the day when there are many departures.
The main lounge area, straight after the reception desk, goes mainly in white, grey and beige. There is a self-service buffet area straight after the reception area and a large number of armchairs in grey.
There is a limited view of the apron and the runway through the small windows, although few commercial aircrafts park in this area.
There is also an adjacent room to the main lounge with more seating with sofas and armchairs in brown and grey. Since fewer guests make it here this part is usually quieter.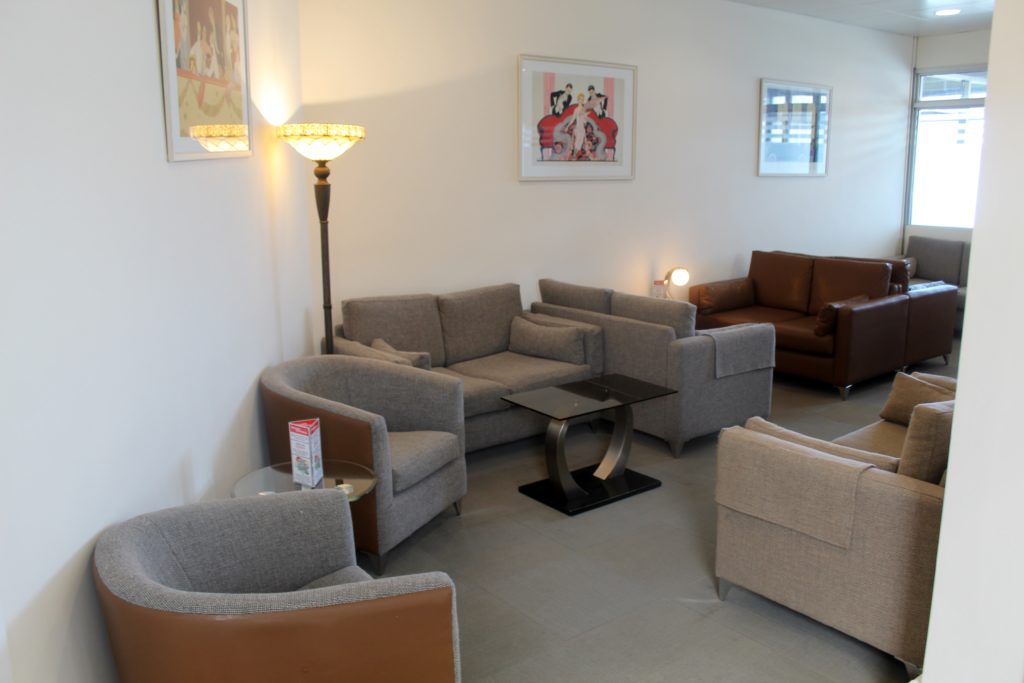 Food and drinks

The self-service buffet area offers a small selection of food, drinks and snacks.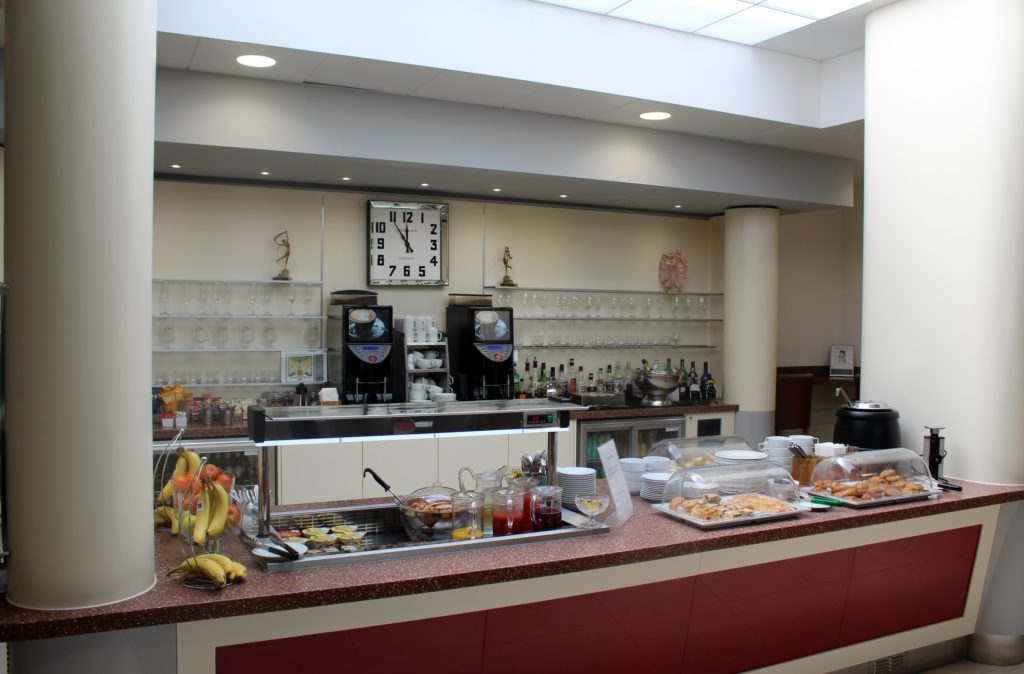 The food and snacks selection varies depending on the time of the day. During the visit in the early afternoon pasta salad, soup and sandwiches were available as well as yoghurt, fruits, pastries and desserts.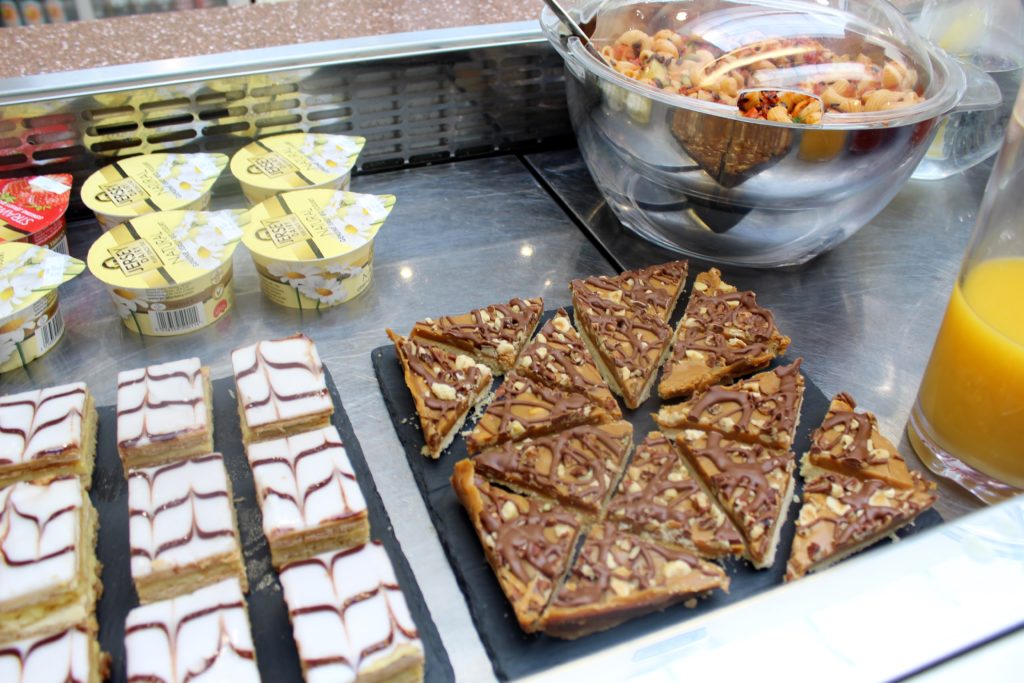 As in most British Airways lounges the drinks selection is fairly good with red, white and sparkling wine, beer, a good selection of spirits and various soft drinks, juices, coffee and tea.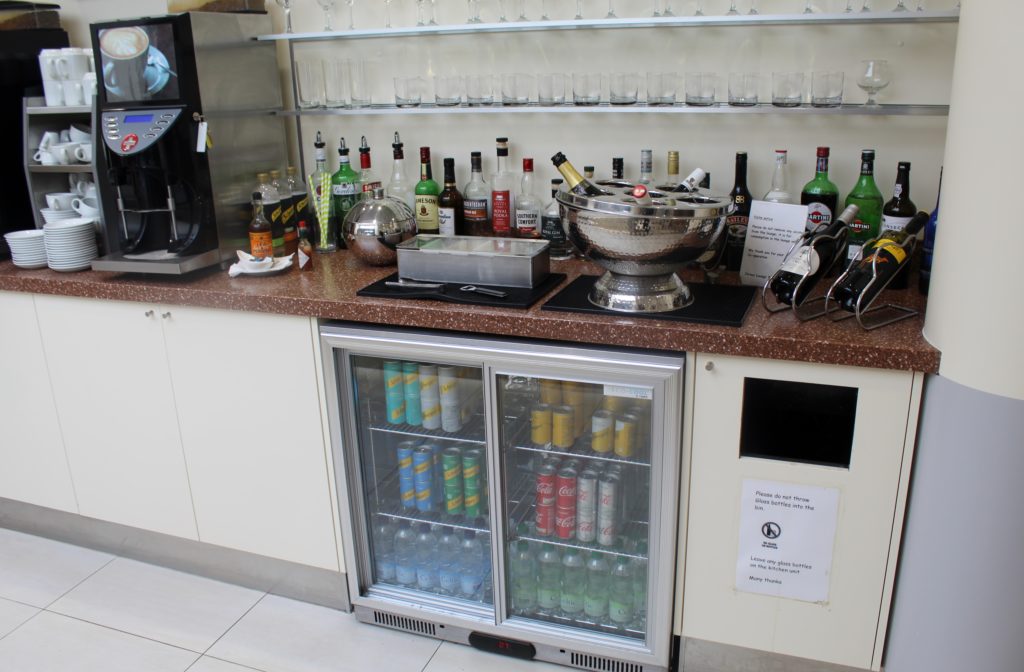 Facilities

Restrooms are available in the lounge but there are no showers.
Free wireless internet is available and there is a standard selection of newspapers and magazines.
Anything else not to miss?
Occasionally they offer gin and vodka produced in Jersey in the lounge. La Mare Jersey Royal Gin and La Mare Jersey Royal Vodka. These are fairly unusual and worth a try if they are available and you like gin or vodka.
Final impression

A small British Airways lounge at a regional airport. Not comparable to the larger BA lounges but perfectly adequate in terms of food, drinks and facilities given the number of departures from Jersey. The lounge is tidy and well-maintained and the staff friendly and helpful.